Super Bowl Prop Bets: Which 5 Lines Are Guaranteed to Make You Money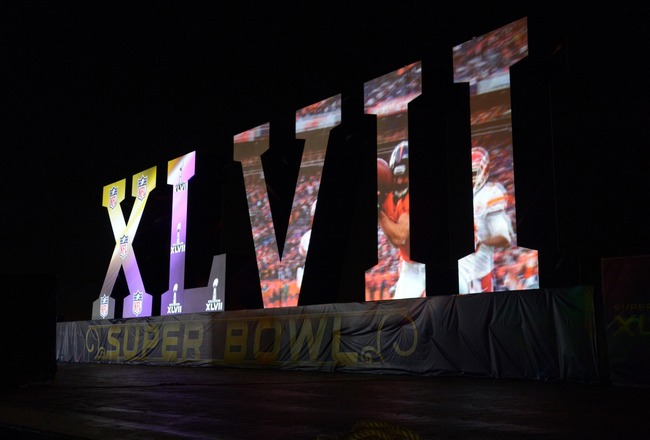 Aside from the result, plenty of other bets will take place.
USA TODAY Sports
Betting on the winner of Super Bowl XLVII can get boring, because there's so many other prop bets guaranteed to win you cash.
Plus, because the Baltimore Ravens and San Francisco 49ers have similar playing philosophies, predicting the winner becomes increasingly difficult.
We know Ray Lewis is going to rack up tackles, but what about the family matchup of John and Jim Harbaugh as head coaches? Just with their last name alone, we can expect the world to hear it quite a bit.
Factor in the popularity of the Super Bowl, and the intensity of each bet increases. So, to ease your mind, let's view some cake bets for Sunday night's iconic gridiron duel.
Note: Each of the following prop betting lines are courtesy of Will Brinson of CBS Sports.
The Postgame Handshake/Hug: Over or Under 7.5 Seconds
USA TODAY Sports
They're brothers, period.
And with the stakes on the line, it's impossible to fathom two head-coaching brothers not exchanging a bear hug at game's end.
Although it's unlikely to be as overzealous as Chris Farley in Tommy Boy, John and Jim Harbaugh won't be in any hurry to shun the other after the clock hits zero.
Not to mention, with all kinds of cameras around, as well as their families, the sportsmanship is expected.
Between brothers, that not only goes without saying, but it will be on another level, as Super Bowl XLVII is a family competition as well.
Over/Under 7.5 Seconds: OVER
49ers QB Rushing Yards: Steve Young (49 in Super Bowl XXIX) vs. Colin Kaepernick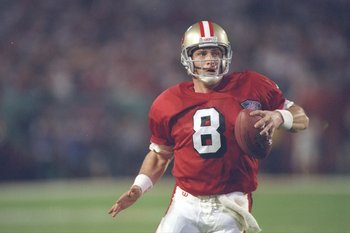 Rick Stewart/Getty Images
Steve Young led the 49ers to their fifth Super Bowl victory during the 1994 season.
In the game, he tossed for 325 yards and six touchdowns.
That also means he didn't spend much time utilizing his mobility to scramble. The end result was Young running for just 49 yards on five carries.
Well, Colin Kaepernick gets relied on much, much more in Jim Harbaugh's offense. Baltimore also must account for other playmakers in Randy Moss, Vernon Davis and Michael Crabtree. Factor in the ball-carrier duo of Frank Gore and LaMichael James, and Kaepernick will easily hit over 50 yards.
San Francisco isn't a pass-oriented team right now. Therefore, Kaepernick takes more attempts and accumulates more rushing yards than Young did. That said, don't expect Kaepernick to toss for 300-plus yards either.
49ers QB Rushing Yards: Colin Kaepernick over Steve Young
Number of Times the Name "Harbaugh" Is Mentioned: Over or Under 20.5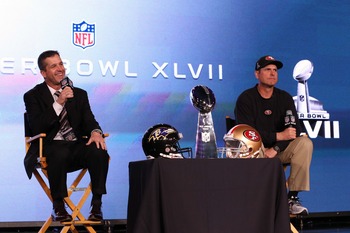 Matthew Emmons-USA TODAY Sports
Had only one of the Harbaughs made the Super Bowl, then perhaps the under is more appealing here.
But we have brothers as head coaches, so the family implication amplifies this number. In addition, each is coaching a team with immense postseason history.
John, of course, has made the playoffs for a fifth consecutive season, and Baltimore won a Super Bowl in 2000. Jim leads the 49ers, who have five Vince Lombardi trophies and were a game short of the Super Bowl in his first season.
Of everything mentioned here, this is easily the most attractive prop bet.
Over/Under 20.5 Times Said: OVER
The Rarest Score in Football—a Safety: Yes (+700) or No (-1,000)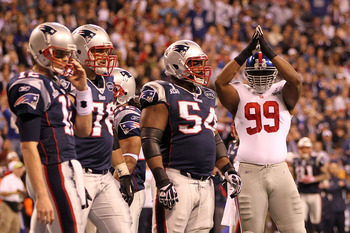 The Giants scored a safety of Tom Brady in Super Bowl XLVI.
Jamie Squire/Getty Images
Last Super Bowl, the New York Giants got a safety of Tom Brady.
However, it was not a traditional safety where Brady got sacked in the end zone. The safety came after an intentional grounding penalty, because Brady threw the pass to avoid a sack behind the goal line.
For one, that type of play should never happen near one's own goal line unless it's a dire situation.
It was early in the game, and New England could have easily played the field position battle. Secondly, against that Giants' front four pass rush, attempting to throw needs a quicker developing result.
As for Super Bowl XLVII, don't expect such ineptitude from Baltimore or San Francisco. These are run-first offenses against tough defenses, although the front sevens have been vulnerable at times against the run.
In any situation where the offense is backed up near its own goal line, expect run, run and run. Any pass that gets attempted will be a quick slant or fade to try and make a big play. Otherwise, there's no chance for a safety on Sunday night.
Yes (+700) or No (-1,000): NO -1,000
Average Number of Viewers: Over or Under 111 Million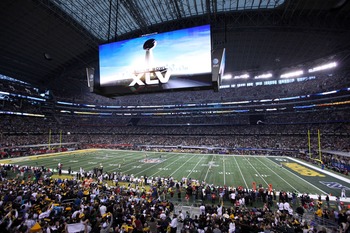 Nelson Chenault-USA TODAY Sports
The Super Bowl is America's favorite spectacle.
And with the game only growing in popularity, let's check out the recent number of viewers of the Super Bowl.
(Note: Displayed statistics are courtesy of Nielsen TV ratings, via Bill Gorman of TVbyTheNumbers.com)
| Super Bowl (Season) | Teams: AFC vs. NFC | Viewers in Millions |
| --- | --- | --- |
| XLVI (2011) | Patriots vs. Giants | 111,346 |
| XLV (2010) | Steelers vs. Packers | 111,010 |
| XLIV (2009) | Colts vs. Saints | 106,476 |
| XLIII (2008) | Steelers vs. Cardinals | 98,732 |
| XLII (2007) | Patriots vs. Giants | 97,448 |
| XLI (2006) | Colts vs. Bears | 93,184 |
| XL (2005) | Steelers vs. Seahawks | 90,745 |
Regardless of the AFC and NFC representatives, the viewership continues to rise. Given star veterans such as Ray Lewis and Randy Moss for Super Bowl XLVII, it wouldn't be surprising if 120 million tuned in.
Over/Under 111 Million Viewers: OVER
Follow John Rozum on Twitter.

Keep Reading