The Best NFL Team Fit for Each Big-Name Free Agent WR on the Market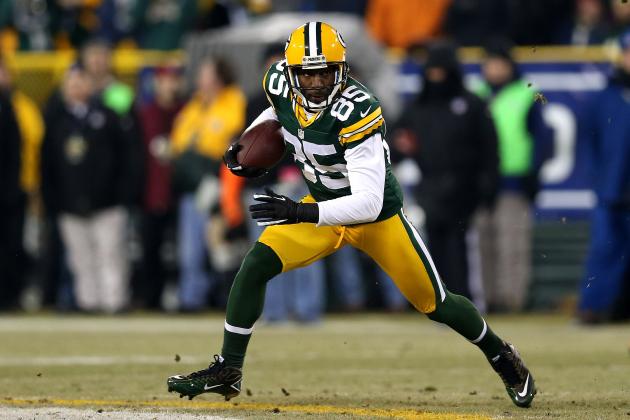 Jonathan Daniel/Getty Images

The focus of fans across the NFL may be turned to New Orleans and Super Bowl XLVII, but for the majority of NFL teams it's already time to start looking ahead to next year.
The first step in doing so will be this month's scouting combine, but from there the focus shifts from rookies to veterans when the floodgates open and free agency kicks off in March.
One of the deepest positions in this year's crop is wide receiver, where a number of Pro Bowl-caliber players could be available to the highest bidder.
There will no doubt be plenty of suitors for these players, but for each of these talented pass-catchers there's one team that poses the best fit of all.
Here's one man's opinion on that optimal landing spot for the biggest free-agent wide receivers in this year's class.
Begin Slideshow

»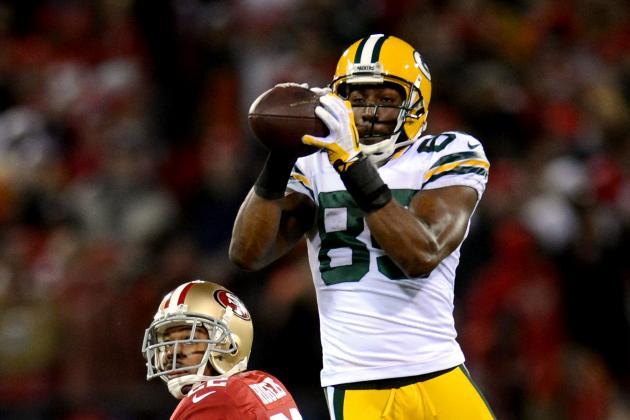 Thearon W. Henderson/Getty Images

For three straight seasons from 2008-2010 Green Bay Packers wide receiver Greg Jennings topped 1,000 yards, and during that stretch Jennings developed a reputation as one of the NFL's elite wideouts.
However, injuries have derailed each of the 29-year-old's past two seasons. Those injuries plus the emergence of James Jones and Randall Cobb have combined to set the stage for Jennings' departure from Titletown.
Apparently Jennings sees the writing on the wall.
On a recent interview with the Dolphins' team-owned radio/web TV show Jennings lobbied to join former Packers' assistant Joe Philbin in Miami according to Chris Wesseling of NFL.com.
Barry Jackson of The Miami Herald reports that the Dolphins are set to make a "serious run" at Jennings, and a Miami squad with ample cap space and a desperate need for a number one receiver would appear to be a great fit.
Best Fit: Miami Dolphins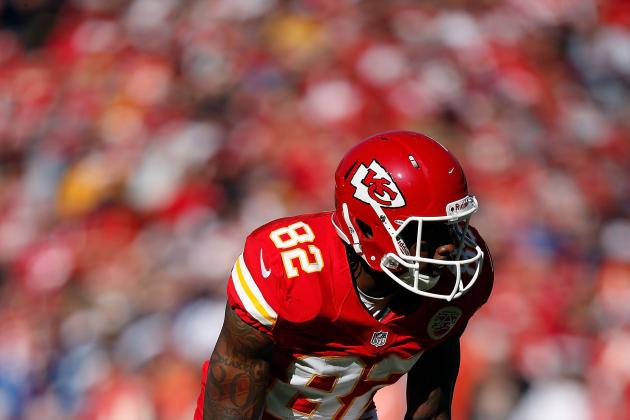 Jamie Squire/Getty Images

After topping 1,100 receiving yards in both 2010 and 2011, the statistical production of Kansas City Chiefs wide receiver Dwayne Bowe fell off badly in 2012.
That's not exactly Bowe's fault, however, as the quarterback situation in Kansas City was among the worst in the National Football League.
There's a better-than-average chance that Bowe stays in Kansas City, but if he doesn't, Bowe will command a hefty price on the open market.
That limits the number of potential suitors somewhat, but there are a few teams with both a boatload of cap space and a need at the position.
No team in the NFL has more of both than the Cleveland Browns, who have more than enough cap space to accommodate Bowe's contract and badly need a "go-to" wide receiver for young quarterback Brandon Weeden.
Best Fit: Cleveland Browns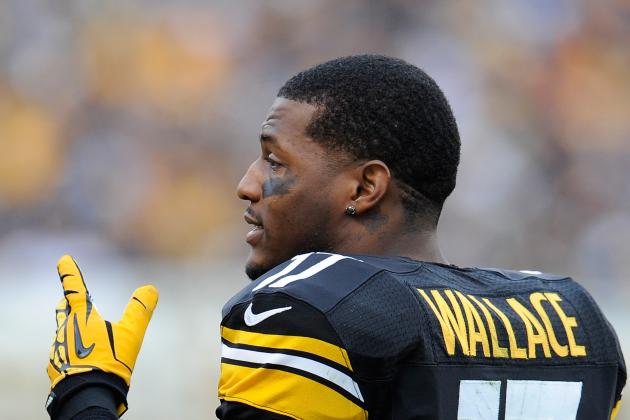 Joe Sargent/Getty Images

After a contentious 2012 season that saw more grousing off the field than production on it, it appears that wide receiver Mike Wallace has worn out his welcome in the Steel City.
That tumultuous season isn't necessarily going to turn teams off where Wallace is concerned.
At the end of the day, we're still talking about a 26-year-old player who has averaged over 1,000 yards and nearly nine touchdown catches a year over the past three seasons.
The key to the right fit with Wallace is finding a team with a quarterback that can get him the ball down the field, as it's in the vertical passing game where Wallace truly shines.
That brings us to the San Diego Chargers.
Granted, the Chargers need to improve the pass protection for Philip Rivers, but that's much easier done in the draft than free agency.
Accomplish that goal, and a trio of Wallace, Danario Alexander and Malcom Floyd would give Rivers an impressive array of weapons.
Best Fit: San Diego Chargers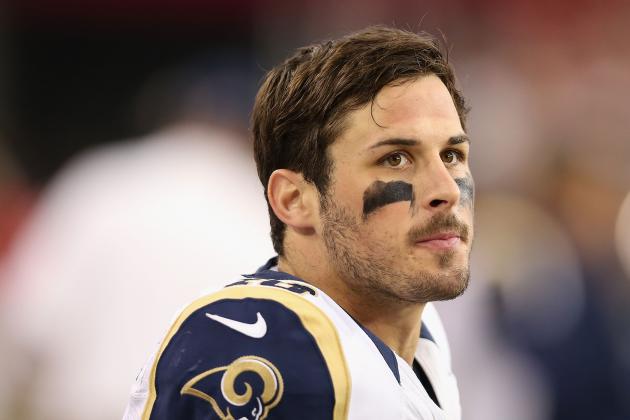 Christian Petersen/Getty Images

It's been a rocky couple of years for St. Louis Rams wide receiver Danny Amendola.
With that said, despite the fact that the 27-year-old has lost 20 games over the past two seasons to injury, there's still going to be a robust market for a player who has become one of the better underneath receivers in the NFL.
The St. Louis Rams would no doubt love to keep Amendola, but a tenuous salary-cap situation may prevent it.
The four-year veteran could be an excellent addition for the Minnesota Vikings, but the wisdom of that addition would hinge on the team keeping Percy Harvin, which is a huge question mark at this point.
The Cincinnati Bengals, on the other hand, have ample cap space and a bona fide top receiver in A.J. Green.
With Green stretching defenses there would be loads of room underneath for Amendola to ply his trade, and Andy Dalton could certainly use a dependable second receiver.
Now if we can just get Mike Brown to pry open his checkbook and spend some money.
Best Fit: Cincinnati Bengals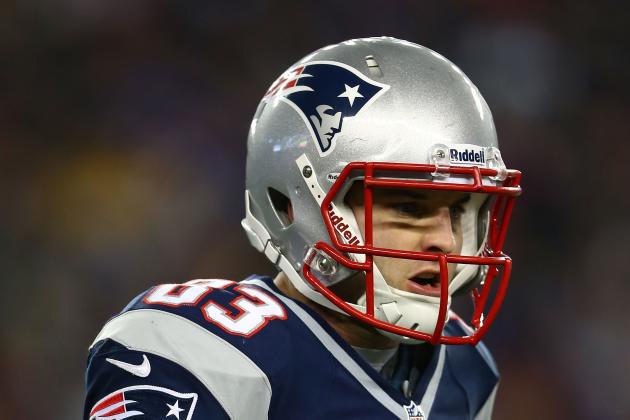 Elsa/Getty Images

Of all the wide receivers hitting free agency, Wes Welker of the New England Patriots has by far the best numbers.
The 31-year-old has been one of the most prolific wideouts in the NFL over the past several seasons, topping 100 receptions and 1,000 yards in five of the past six years.
That would seem to indicate that there will be a huge market for Welker, but if the Patriots are smart they'll never let it get that far.
Welker has been an integral part of the New England offense for a very long time, and dumping your aging superstar quarterback's favorite target just doesn't make a whole lot of sense for a team that's still very much a Super Bowl contender.
You don't fix what isn't broken.
Conversely, while Welker is a talented pro, a large part of his success has been because of the New England offense and his relationship with Tom Brady.
Welker may be hard-pressed to duplicate that success this late in his career with a new team.
Once again: if it isn't broken, don't fix it.
Best Fit: New England Patriots