NFL Draft Picks Who Would Be Instant Starters for the Chicago Bears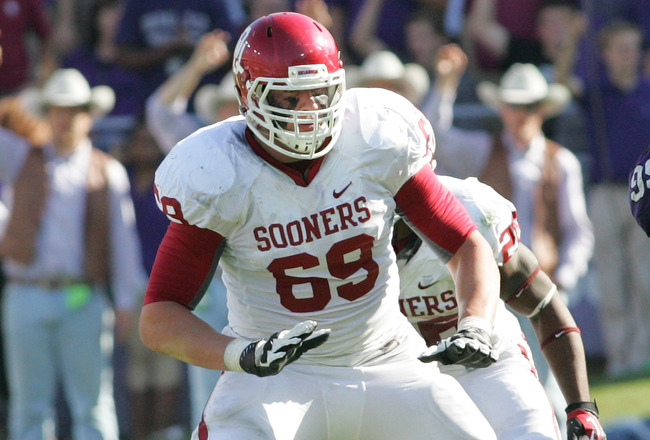 Lane Johnson
R. Yeatts/Getty Images
With the Senior Bowl in the books and the Super Bowl coming up, it's time to focus on the NFL draft. The Bears hold the 20th overall pick in the first round and could go in a number of different directions.
General manager Phil Emery has a reputation for evaluating talent at a high level, selecting the best player available and the best player who fits his football team. With that in mind, they may not necessarily go the direction of left tackle like many assume.
Based on where the Bears are drafting, there are a handful of players who may be on the board at that time who can come in and not only start right away but be a valuable contributor to the team.
Here are five guys from five different positions who can start next season on the Bears.
Stanford Tight End Zach Ertz
Zach Ertz
Harry How/Getty Images
The Bears got only 19 catches and two touchdowns from Kellen Davis last season. He was a complete disaster for most of the year and basically a non-factor on offense.
Phil Emery will need to address the hole at the tight end position this year. Should he chose to do so in the draft, Stanford tight end Zach Ertz is the best on the board.
At 6'6'', 252 lbs, Ertz has the necessary size needed to work the middle of the field in the NFL. Last year he had 69 receptions for nearly 900 yards and six touchdowns for Stanford, including 11 catches against Oregon in an overtime win.
Ertz would be an instant starter and definite upgrade for the Bears should he be drafted by the team in the first round.
North Carolina Guard Jonathan Cooper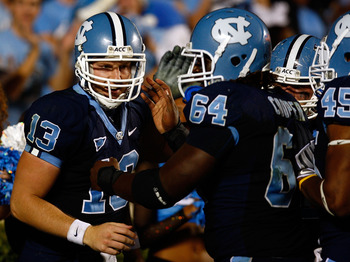 Jonathan Cooper
Scott Halleran/Getty Images
Left tackle is a concern for the Bears, but they aren't that great on the inside of their offensive line either. Lance Louis is a free agent coming off of injury, and James Brown is not a long-term solution.
Should they choose to draft an offensive lineman in the first round many will want a tackle, but the team could benefit from selecting North Carolina guard Jonathan Cooper if he's available.
Cooper is listed at 6'3'', 295 lbs and is an absolute beast in the running game. He was vital to North Carolina's running success last year. The Tar Heels average 193.8 yards per game on the ground, which was their highest total since 1994.
If you really want to protect the quarterback, you establish the run. There is a lot of money invested in Matt Forte and Michael Bush, and Cooper can go a long way toward getting the best out of both of them.
Georgia Inside Linebacker Alec Ogletree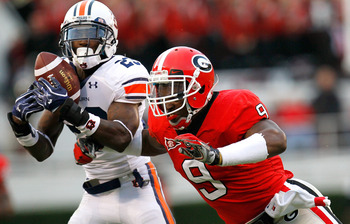 Alec Ogletree
Kevin C. Cox/Getty Images
Should the Bears choose not to bring Brian Urlacher back, they better have a quality player to replace him. There are some very good ones on the board in the first round, but Alec Ogletree fits the team the best.
Ogletree is a 6'3'', 232-lb freak of nature similar to the mold of Urlacher. He's an outstanding athlete with great sideline-to-sideline speed and has the necessary instincts needed to play middle linebacker in the NFL.
Ogletree had a team-high 98 tackles in just nine games last year. He missed the team's first four games due to a violation of team rules. He also had a couple of sacks and 8.5 tackles for loss.
There would be nothing wrong with drafting Ogletree in the first round. He's the kind of player who could lock down the position for 10 years, and that's the kind of talent you look for when drafting.
California Wide Receiver Keenan Allen

Keenan Allen NFL Player Comparison

In this league you can never have enough offensive weapons. Just look at our neighbors to the north. The Green Bay Packers have a stable full of wide receivers to throw to.
With that said, it would be highly unlikely the Bears go for a receiver in the first round; but should they chose to, Keenan Allen would be an outstanding edition to Jay Cutler's arsenal.
Allen is 6'3'', 210 lbs. He has the perfect combination of size and speed to excel in the NFL. He missed his last three games due to injury but is healthy now and has an amazing ability to run after the catch.
Last year, Allen had 61 catches in nine games and 98 for over 1,300 yards the year before. He also adds a game-breaking dimension in the return game.
Nothing at all against Alshon Jeffery but he and Brandon Marshall could benefit from another prolific receiver for Cutler to throw to. Devin Hester and Earl Bennett are average at best in their roles.
Oklahoma Tackle Lane Johnson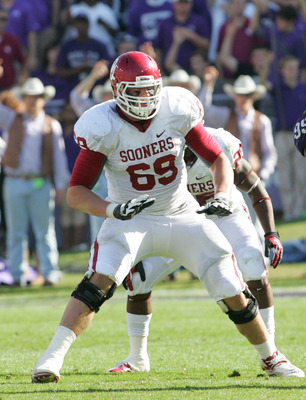 Lane Johnson
R. Yeatts/Getty Images
Lane Johnson is probably the third-best tackle in this draft. Fortunately, it is one of the deepest positions; so in no way is that a knock on his talent.
Johnson played tight end and defensive tackle at Oklahoma before settling in at tackle. He was the right tackle for the team in 2011 before shifting to the left side in 2012 where he earned All-America Third-Team honors.
There is a good chance the Bears go down the road of selecting a tackle in the first round, and Johnson could be the one on top of their board. Should they chose to select him, he can come in and start either on the left or right side immediately. J'Marcus Webb or Gabe Carimi would not be missed.
Keep Reading

Chicago Bears: Like this team?