Buying or Selling Key Underclassmen's Decisions to Go Pro or Remain in School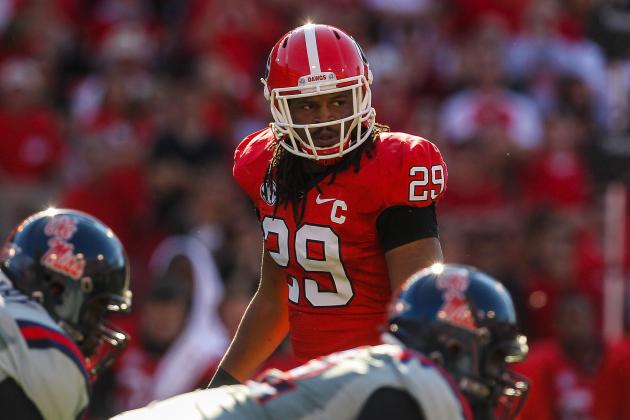 Daniel Shirey-USA TODAY Sports

A record 74 underclassmen have declared for the 2013 NFL draft, but history tells us not all of them made the right choice.
College players who make the decision to go pro early walk a tightrope. The decision to stay in school can either help them or hurt them, depending on many variables that the player cannot control.
Some players, like USC's Matt Barkley, end up regretting their choice to stay in school. Others, like defensive tackle Jesse Williams, saw their draft stock skyrocket in their final season at school.
On the flip side, many underclassmen who make the decision to leave early find out the hard way that they should have stayed. Case in point: Oregon's Darron Thomas, who ended up on the practice squad of the CFL's Calgary Stampeders.
With this in mind, let's take a look at the decisions made by key underclassmen as it relates to this year's draft class.
Begin Slideshow

»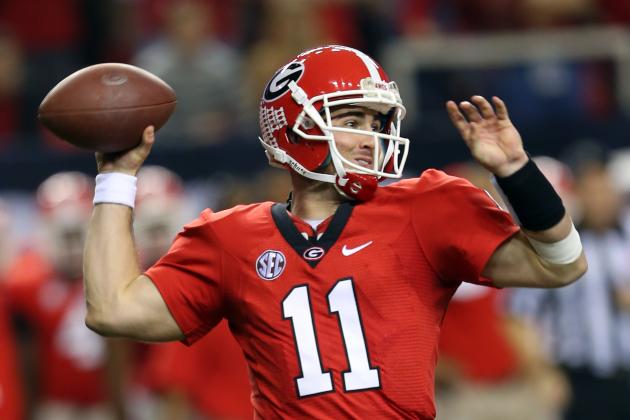 Mike Ehrmann/Getty Images

The next six slides will focus on key underclassmen who opted for one more year in school.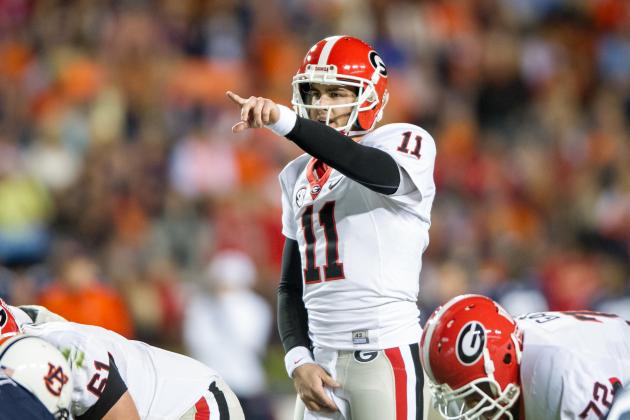 Michael Chang/Getty Images

Aaron Murray has some unfinished business at Georgia, and he decided to stick around for his senior season to try and bring home a national championship before heading to the pros.
Murray was considered to be a second-day draft pick before making his decision to stay in school. He isn't a flashy player, but his ability to hang in the pocket and deliver strikes all over the field makes him an attractive pro player.
Staying in school could definitely set Murray up to be a Day 1 pick in 2014.
VERDICT: BUYING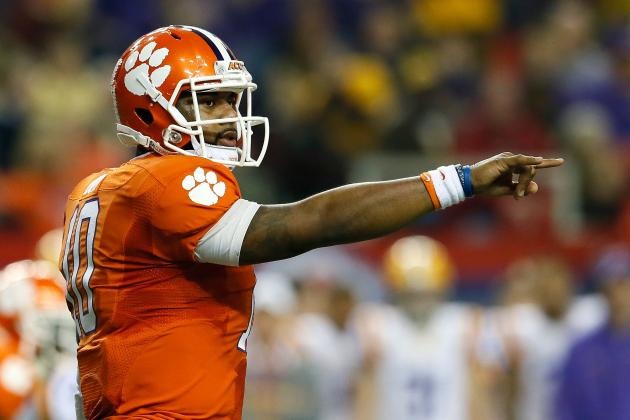 Kevin C. Cox/Getty Images

Tajh Boyd is a talented player with a tremendously high ceiling, but he's also extremely raw.
He makes big plays with his arm and his legs, and staying in school sets him up as a legitimate Heisman favorite entering the 2013 season.
If he had decided to come out early, Boyd would have likely been taken in or after Round 3. Staying in school allows him to refine his raw abilities, learn how to better read defenses and improve suspect mechanics.
If he has a huge year as a senior, Boyd could skyrocket into the bottom half of the first round in the 2014 NFL draft.
VERDICT: BUYING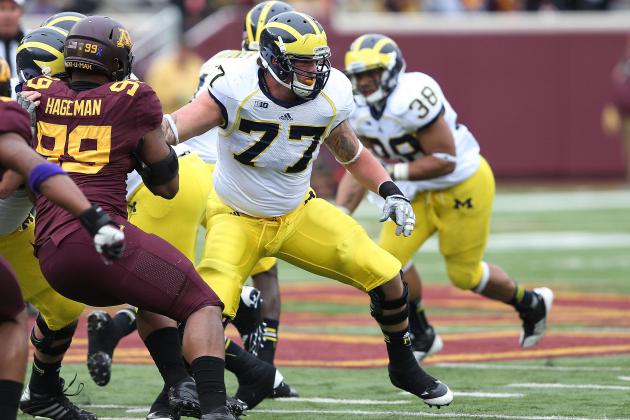 Jesse Johnson-USA TODAY Sports

Taylor Lewan would have been an early pick in this year's draft if he had decided to declare.
With teams like the Kansas City Chiefs, Philadelphia Eagles, Arizona Cardinals, New York Jets, San Diego Chargers and Miami Dolphins all needing help on their respective offensive lines, he'd have been a hot commodity.
Staying in school one more year does give Lewan the opportunity to be next year's best tackle, but it also could backfire if he were to get injured in his senior season.
Best to strike while the iron's hot.
VERDICT: SELLING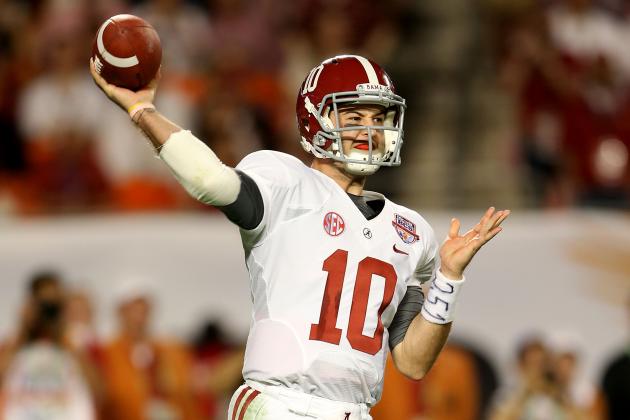 Streeter Lecka/Getty Images

Much like Aaron Murray, A.J. McCarron wasn't viewed as one of this year's top quarterback prospects.
He isn't particularly athletic or fast, and he's been the beneficiary of playing alongside one of the nation's top running backs since taking over for Greg McElroy a couple of years ago.
That said, McCarron is a darn good quarterback—especially in clutch situations—and staying in school makes sense for him to continue building his legacy as one of the all-time greats in NCAA history.
It also makes sense from the perspective of his draft stock, as another excellent season at Alabama might cause scouts to see his true value as an excellent leader, quarterback and face of a franchise.
VERDICT: BUYING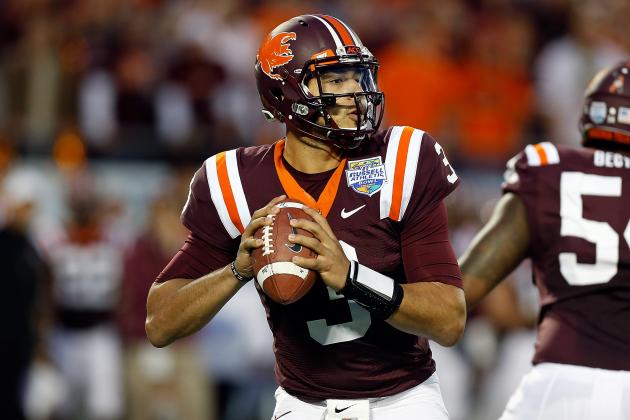 J. Meric/Getty Images

At the beginning of the 2012 season, many experts thought Logan Thomas would be one of the men challenging for the Heisman Trophy at the end of the year.
Thomas regressed badly this year, though, completing just over 51 percent of his passes while throwing just 18 touchdowns and 16 interceptions. Additionally, he averaged just three yards per carry on the ground.
I'm not sure Thomas would even be drafted if he had made the decision to declare, much like Darron Thomas a year ago.
VERDICT: BUYING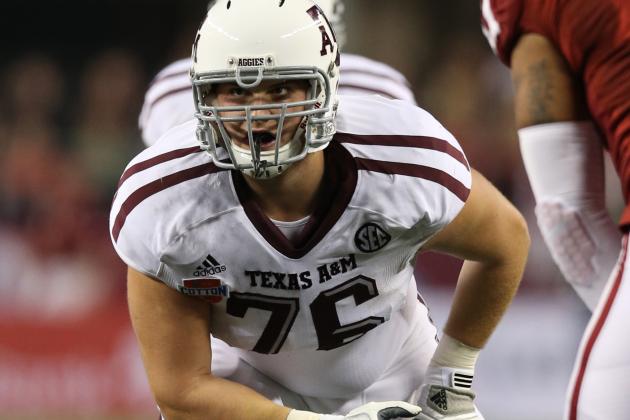 USA TODAY Sports

Other than his own teammate, Luke Joeckel, there isn't a more talented tackle prospect in the nation than Jake Matthews.
I had him going in the top 10 in all of my mock drafts leading up to his decision to stay in school, and I wasn't the only one high on this kid.
Sure, staying in school gives him a chance to go a bit higher in next year's draft, but if he should struggle at all or get banged up, Matthews will lose big.
VERDICT: SELLING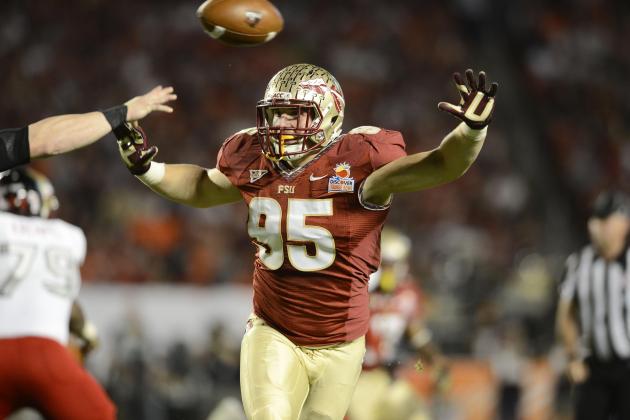 Ron Chenoy-USA TODAY Sports

The remainder of this article will focus on players who made the decision to come out of school early to enter the NFL draft.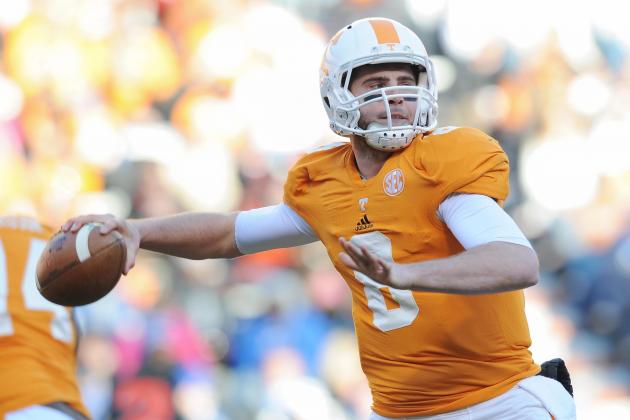 Randy Sartin-USA TODAY Sports

There's no doubt Tyler Bray has talent.
He put together an impressive junior campaign at Tennessee, passing for over 3,600 yards with 34 touchdowns and just 12 interceptions, and he can make all the throws.
The only problem with him deciding to enter the draft is that teams might be scared off by his immaturity. Bray got into some hot water over the summer when he and another teammate vandalized someone's car by throwing beer bottles and golf balls at it (h/t GoVolsXtra.com).
Charges were never filed, but such character concerns won't go unnoticed.
Bray could have used his senior season to prove he had moved past such petty juvenile behavior—not to mention continue working on his craft.
As it is, he's projected to be a second-round pick, at best.
VERDICT: SELLING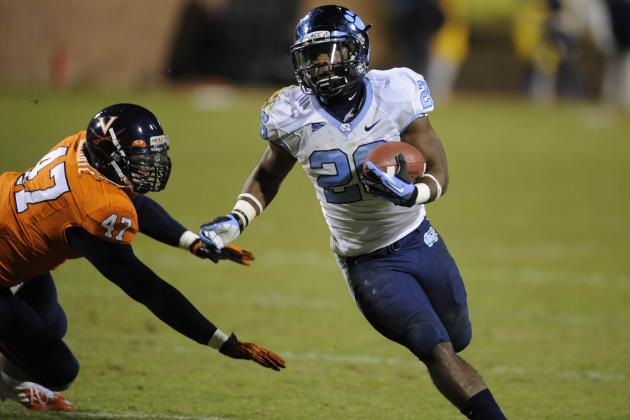 Rafael Suanes-USA TODAY Sports

Giovani Bernard is one of two running backs who might be taken in the late-first round of the 2013 NFL draft.
The redshirt sophomore hasn't been overworked in his two seasons at North Carolina, and he'll bring fresh legs to a team in need of an explosive running back.
A home run hitter if ever there was one, Bernard has the elusiveness and speed teams covet. He is also an accomplished receiver out of the backfield, and the biggest knock on him is that he may need to bulk up a bit to handle the increased physicality of the NFL.
VERDICT: BUYING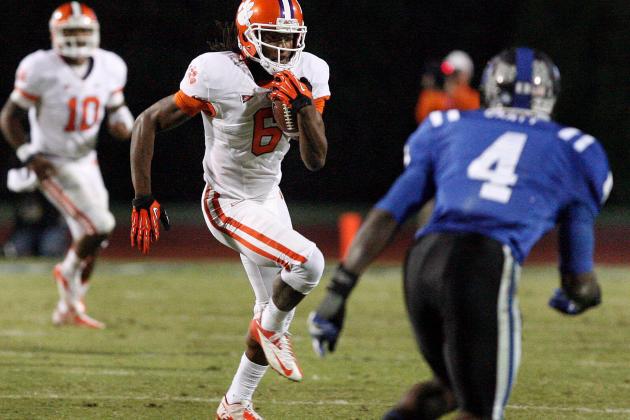 Mark Dolejs-USA TODAY Sports

DeAndre Hopkins put up monster numbers at Clemson in 2012, catching 82 passes for 1,405 yards with 18 touchdowns.
He is a big-play receiver who will be a phenomenal pro at some point, but he's still a bit raw.
Hopkins preyed on weak competition for most of the year, and he'll get eaten alive by polished NFL cornerbacks who won't bite on his weak route-running skills.
I have him as a second-round pick right now. One more year at school seemed like the right choice for Hopkins from where I'm standing.
VERDICT: SELLING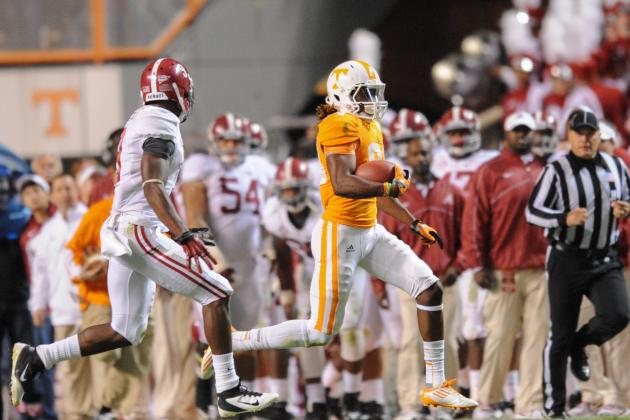 Randy Sartin-USA TODAY Sports

We just took a look at DeAndre Hopkins, a kid who lit up the stat sheet last year, and said he should have stayed in school.
Cordarrelle Patterson didn't come close to putting up the same kind of numbers as Hopkins, catching just 46 passes for 778 yards and five touchdowns, but he's rated higher on my board.
How is this possible?
Patterson possesses elite speed, size, leaping ability and hands. He's a dynamic player who makes huge plays whenever he's given an opportunity, and teams are going to salivate when he hits the track at the NFL scouting combine.
VERDICT: BUYING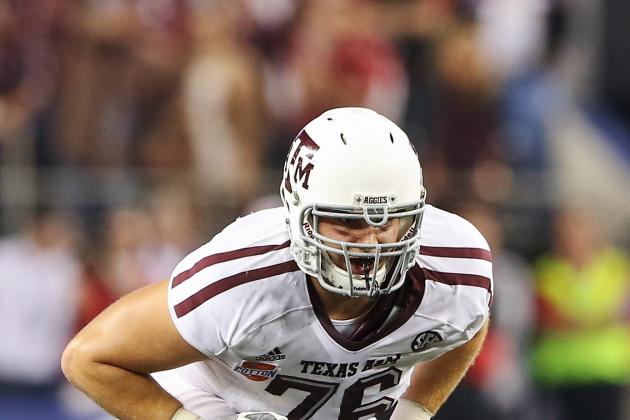 USA TODAY Sports

Luke Joeckel's tape makes Matt Kalil look unpolished.
Yeah, he's that good.
Joeckel displays outstanding technique from play to play, and he has enough strength and agility to dominate on the left side from Day 1 in the NFL.
Don't be shocked if Joeckel is the No. 1 pick of the 2013 NFL draft.
VERDICT: BUYING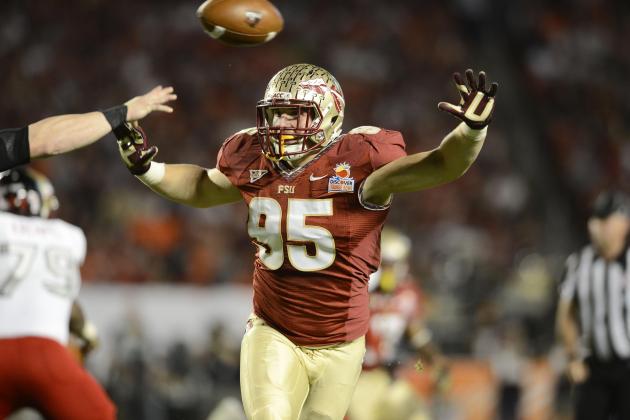 Ron Chenoy-USA TODAY Sports

Bjoern Werner has the physical tools, mental capacity and emotional maturity to be one of the biggest impact players in this year's draft class.
Blessed with an explosive first step, enough speed and agility to get outside most left tackles and enough power to dip inside, Werner will be a top-five pick in this year's draft.
There wasn't any reason for him to stay in school another year, as he had already accomplished everything he needed to at the college level.
VERDICT: BUYING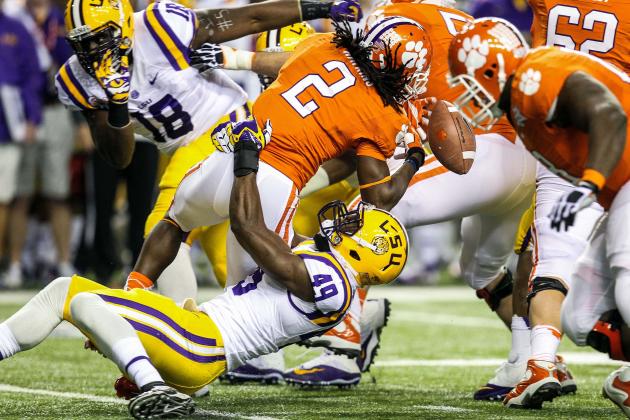 USA TODAY Sports

Barkevious Mingo may turn out to be the best pass-rusher of this year's draft class.
Then again, he might also turn out to be the biggest bust.
The word you constantly see associated with this player is "potential." No doubt, Mingo has the raw speed teams covet on the outside.
The big problem I have is that Mingo didn't produce for LSU this year—not like a first-round pick is supposed to, anyways. He only registered 4.5 sacks in 12 games in 2012, and if I'm a general manager, the lack of on-the-field production scares me away from taking him.
Staying in school would have been a good idea for Mingo.
VERDICT: SELLING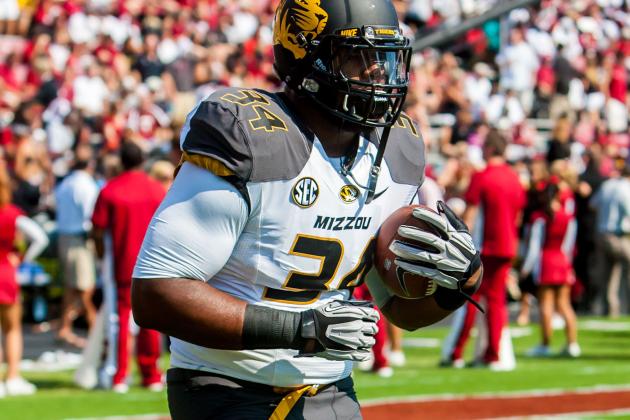 Jeff Blake-USA TODAY Sports

Sheldon Richardson is going to be a dynamic player at the next level.
He possesses excellent pass-rushing abilities as an interior lineman, and he is scheme-diverse, meaning he can play as a defensive end in a 3-4 scheme or as a defensive tackle in a 4-3.
Richardson is strong at the point of attack and is a disruptive player who will affect opposing offenses in both the passing game and the running game.
He's a first-round pick on my board, and he could be taken anywhere from midway through Round 1 to the end.
VERDICT: BUYING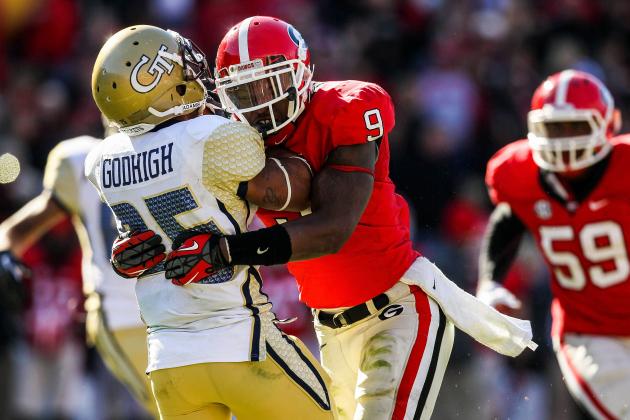 Daniel Shirey-USA TODAY Sports

Alec Ogletree is a player who will succeed in the NFL, and another year at Georgia wouldn't have done anything to change that.
Blessed with exceptional top-end speed for a linebacker, the 6'3", 237-pound linebacker will be a terror as a 4-3 middle linebacker. He has good instincts, and he is quick to act on what he sees.
A solid tackler who won't need to leave the field on third downs, Ogletree is the kind of linebacker NFL teams look for to man the middle of the defense.
VERDICT: BUYING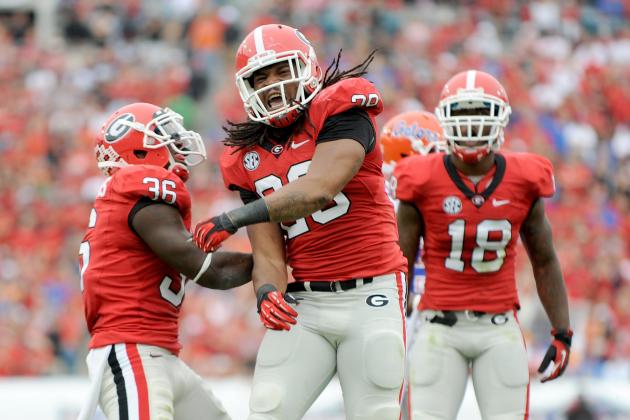 Kevin Liles-USA TODAY Sports

Jarvis Jones reminds any scout worth his/her salt of Von Miller. The biggest difference between the two players is that Miller is quicker and faster than Jones, but not by much.
Jones led the nation in sacks in 2012 with 14.5, and he's going to bring a potent blend of speed, athleticism, leadership and passion to one lucky team.
I have Jones as a top-10 pick, and he might go a lot sooner than that.
VERDICT: BUYING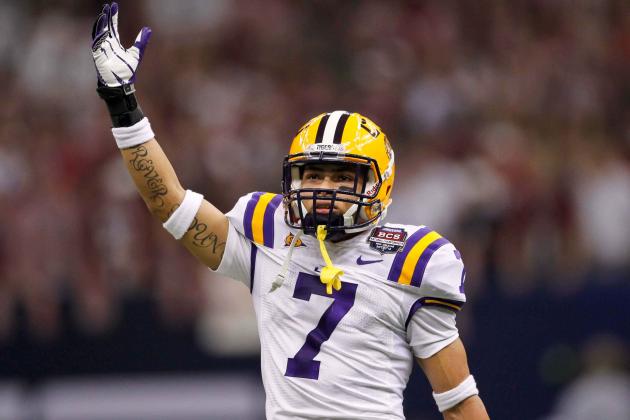 Derick E. Hingle-USA TODAY Sports

Tyrann Mathieu has made one bad decision after another since before the 2012 season began.
He was kicked off the team at LSU for breaking team rules, which we later found out meant he'd been having substance-abuse problems (multiple failed drug tests), landing him in rehab.
I'm all for second chances, but "Honey Badger" seemingly didn't learn anything at rehab, because it didn't take him long to get back into trouble for the same issues. He was arrested in October on marijuana-related charges (possession with intent to sell), just two months after his stint in rehab.
LSU wouldn't have anything to do with him after the second incident, and Mathieu, who was once thought to be a first- or second-round pick, will now be lucky to be drafted at all.
A man of his talents should have tried to amend his behavior before attempting to take his skills to the professional level. He should have found another school to accept him and proven he's capable of change before declaring for the NFL draft.
VERDICT: SELLING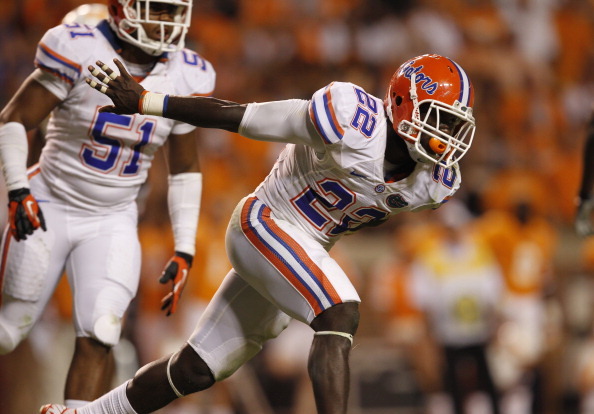 John Sommers II/Getty Images

Matt Elam looks like a pro strong safety already.
He has the size he needs to make big plays against the run, and he possesses excellent instincts in the passing game.
Elam always seems to be around the ball, and he will intrigue many teams in the bottom half of the first round. One more year at school wouldn't have done much to help him, and I suspect his stock is as high as it could be.
VERDICT: BUYING
Follow me on Twitter @JesseReed78