The Most Ridiculous Player to Receive MLB HOF Votes on the Past 10 Ballots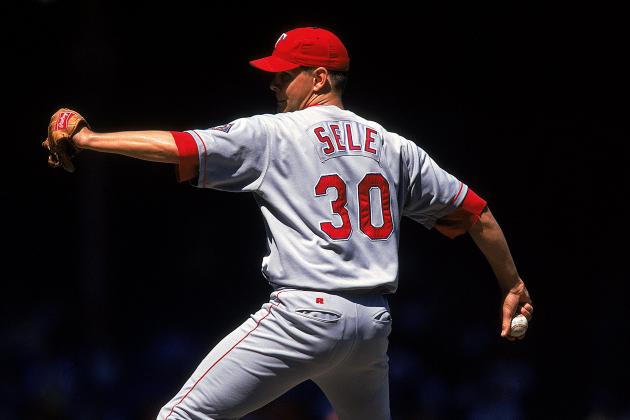 Tom Pidgeon/Getty Images

The story of this year's Hall of Fame vote was the fact that no one was elected for the first time since 1996, as Craig Biggio came up just short and Steroid Era stars Roger Clemens and Barry Bonds finished well short as expected.
One of the most talked about side plots of this year's voting—which was trending on Twitter for some time (h/t Sports Illustrated), was the fact that right-hander Aaron Sele received a vote.
This is by no means the first time that a unjustifiable candidate has received a vote, as there is seemingly at least one player each season who earns some support despite lacking Hall of Fame credentials. Here is a look at the most ridiculous player to receive a Hall of Fame vote on each of the past 10 ballots.
Begin Slideshow

»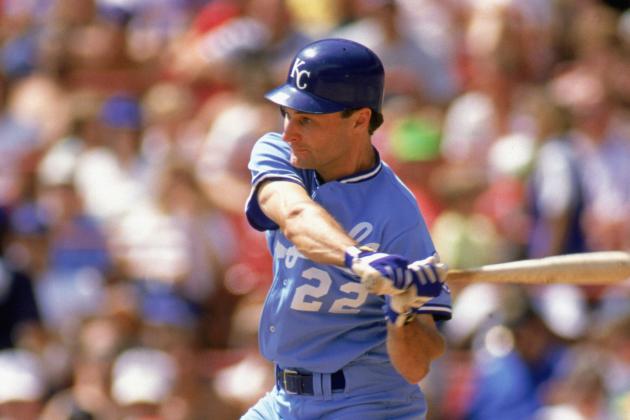 Rick Stewart/Getty Images

Voting: three votes (0.6 percent)
Career Numbers: .290/.341/.404, 1160 H, 52 HR, 477 RBI, 492 R
Eisenreich was a utility infielder throughout his career, playing mostly with the Royals and Phillies, and he never topped 500 at bats in any season over the course of his 15-year career.
He wrapped up his career with a WAR of 13.4, with his highest mark coming in 1989 with the Royals at 3.4.
To put that into perspective, Mike Trout had a WAR of 10.0 this past season, and will likely have a better career WAR than Eisenreich by the end of 2013.
He was a fine role player throughout his career, but it's baffling that anyone, let alone three people, would consider him a Hall of Famer.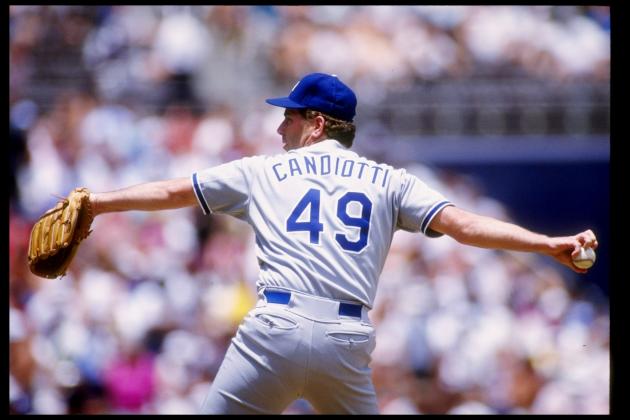 Stephen Dunn/Getty Images

Voting: two votes (0.4 percent)
Career Stats: 151-164, 3.73 ERA, 108 ERA+, 1,735 Ks, 2,725 IP
Candiotti was one of the better starters in the game from 1986-1991, as he went 78-72 with a 3.48 ERA and threw an impressive 48 complete games.
However, the rest of his 16-year career was pedestrian at best and that career peak is not exactly Sandy Koufax or Pedro Martinez.
He was a durable innings eater, topping the 200 inning mark nine times, but he was nothing more than a middle-of-the-rotation starter. He never received Cy Young consideration and never appeared in an All-Star game.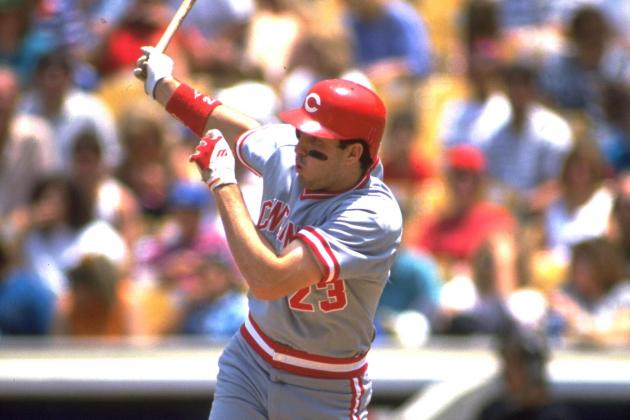 Ken Levine/Getty Images

Voting: five votes (1.0 percent)
Career Stats: .304/.361/.433, 1,216 H, 76 HR, 513 RBI, 535 R
Morris was a stellar platoon player, as he hit right-handers to the tune of .320/.376/.420 over the course of his 16-year career.
However, he lacked prototypical power for a first baseman with a career-best 16 home runs coming in 1996. That was also the only season in which he received over 500 at bats.
He finished in the top five in the batting average race in 1991 and 1994, and received MVP consideration in 1994 as well.
All told though, he was far from a Hall of Famer, especially playing a premium production position like first base.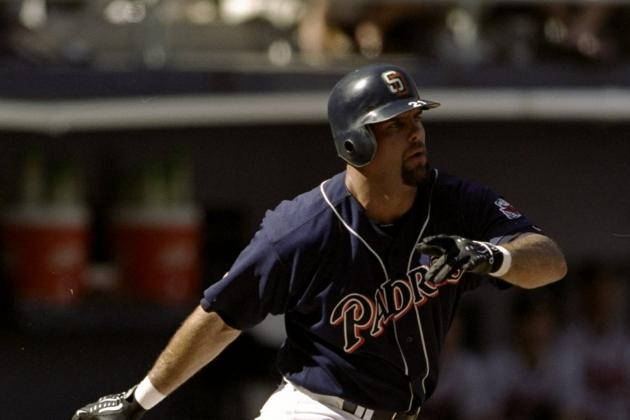 Todd Warshaw/Getty Images

Voting: two votes (0.4 percent)
Career Stats: .272/.347/.447, 1,710 H, 239 HR, 983 RBI, 894 R
With an MVP award to his credit, it would normally be understandable that Caminiti would receive at least a handful of votes on that accolade alone.
However, he came out and admitted to his steroid use in a very public Sports Illustrated cover story the year after he retired.
If that was not enough to dissuade voters, Caminiti also racked up four different violations for cocaine possession and subsequent breaking of probation on more cocaine charges.
Caminiti suffered an untimely death on October 10, 2004 due to the combined effects of cocaine and opiates.
With as much talk as there has been about the exclusion of the greats of the Steroid Era, and even voters who feel they should be enshrined unsure of exactly where they fit into the game's history, it is hard to believe that two people who have the distinction of casting a Hall of Fame vote would consider Caminiti a worthy candidate.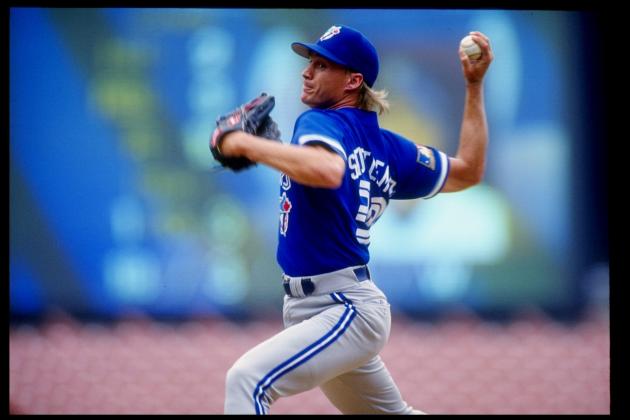 Stephen Dunn/Getty Images

Voting: one vote (0.2 percent)
Career Stats: 138-121, 4.28 ERA, 100 ERA+, 1,587 Ks, 2,191.2 IP
Stottlemyre played a key role on the Blue Jays back-to-back World Series champion teams in 1992 and 1993, as he went 12-11 with a 4.50 ERA in '92 and 11-12 with a 4.84 ERA in '93.
However, he never had an ERA under 3.74 in any single season, and while he won double-digit games eight times during his career he also lost double-digits in five of those seasons.
He was a solid strikeout pitcher, but he was average at best and his 100 ERA+ speaks volumes to that fact.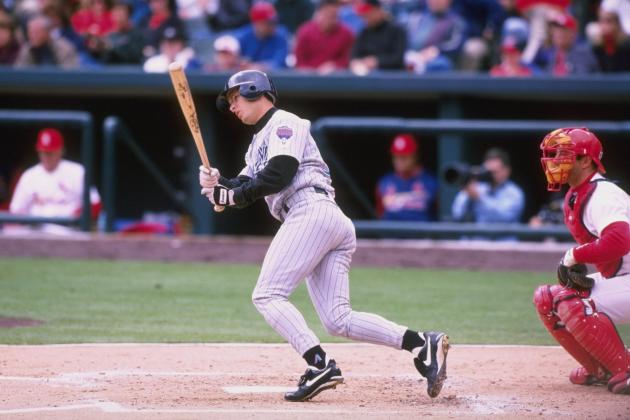 Jonathan Daniel/Getty Images

Voting: two votes (0.4 percent)
Career Stats: .265/.343/.416, 1,963 H, 195 HR, 860 RBI, 1,123 R
Bell is best known for his time with the Diamondbacks, and his 1999 season in particular when he hit .289 BA, 38 HR, 112 RBI after entering the season with 124 career home runs in 13 seasons.
In total, he hit 91 home runs in five seasons in Arizona, as his late career power surge was a puzzling one to say the least.
However, the rest of his career was average at best, as he was a two-time All-Star and won a Gold Glove in 1993.
Earlier this year, I ranked my top 50 shortstops of all-time, and Bell did not crack that list. He was a solid player, but he is not even among the best of all-time at his position, let alone in all of baseball history.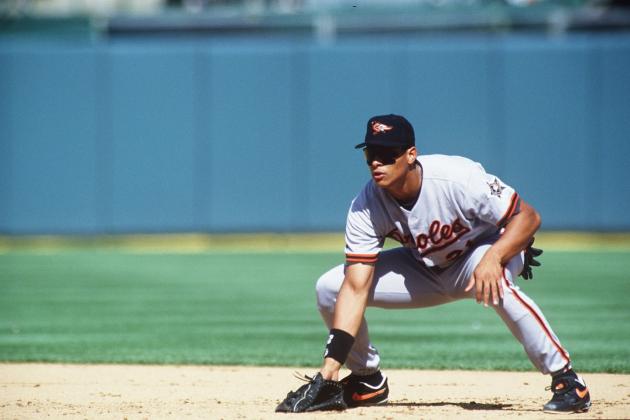 Otto Greule Jr/Getty Images

Voting: one vote (0.2 percent)
Career Stats: .291/.359/.443, 1,412 H, 139 HR, 684 RBI, 683 R
An admitted steroid user, Segui never appeared to reap the benefits of PEDs, as he topped 20 home runs in a season just once in his career.
His 15-year career was that of a solid role player, with his best career comparisons being Sean Casey, Dmitri Young and Kevin Millar, according to Baseball Reference.
On production alone, he has no business garnering any Hall of Fame votes, but with the addition of his steroid use it's hard to imagine why anyone would have voted for him.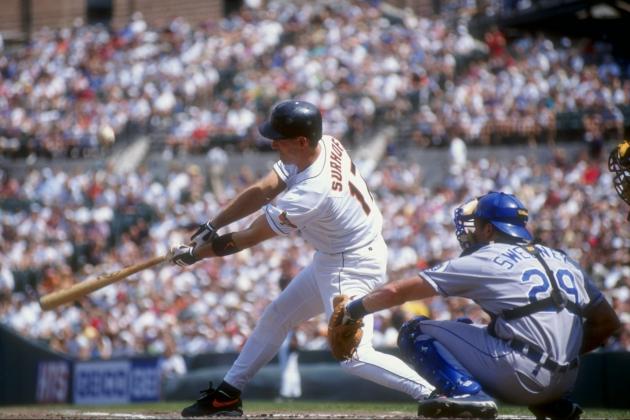 Doug Pensinger/Getty Images

Voting: two votes (0.3 percent)
Career Stats: .282/.332/.413, 2,326 H, 188 HR, 1,153 RBI, 1,062 R
Surhoff remained productive throughout his 19-year big league career, hitting .309 BA, 8 HR, 50 RBI over 343 at bats as a 39-year-old.
He entered the league as a catcher before transitioning to the outfield, and was the first-overall pick in the 1985 draft.
His career stats are solid, but the fact that he posted them over 19 seasons waters them down a bit. He never hit 30 home runs and only once topped 100 RBI.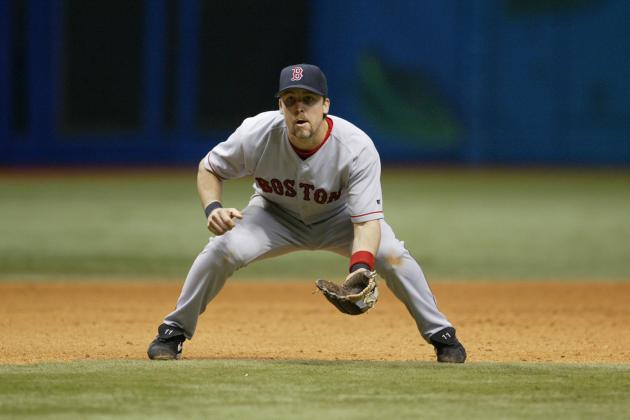 Jeff Gross/Getty Images

Voting: four votes (0.7 percent)
Career Stats: .291/.373/.425, 1,229 H, 85 HR, 493 RBI, 663 R
How do you turn an average career into one that earns you four Hall of Fame votes? You win a batting title and serve as a key member of the Red Sox team that breaks the Curse of the Bambino.
Mueller hit .326 BA, 19 HR, 85 RBI in 2003 and the following season he was a key member of the team's title winning team.
In the end, his 85 home runs and 493 RBI are far from worthy of enshrinement, especially as a third baseman.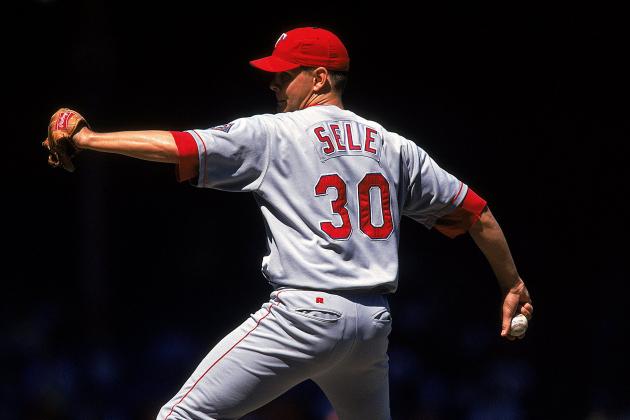 Tom Pidgeon/Getty Images

Voting: one vote (0.2 percent)
Career Stats: 148-112, 4.61 ERA, 100 ERA+, 1,407 Ks, 2,153 IP
During a five-year stretch from 1997-2001, Sele won 82 games and was named to the AL All-Star team twice.
However, he had the benefit of pitching in front of a solid offense in Boston, Texas and Seattle and won those games with a less-than-stellar 4.47 ERA.
He never won double-digit games in any season outside of those five, and he was a back-of-the rotation pitcher for the rest of his career, leaving him far from Hall of Fame worthy.