10 College Football Stars Most Likely to Start in the NFL in 2013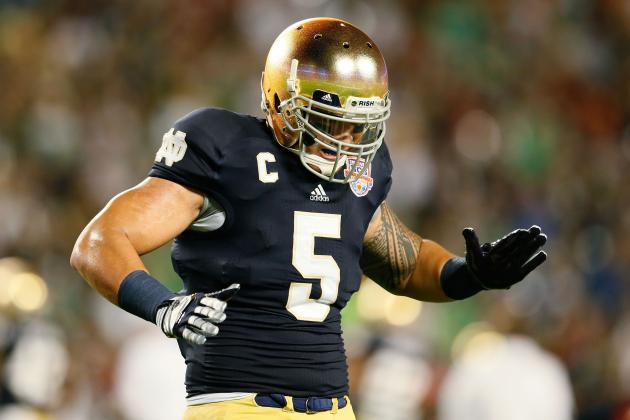 Kevin C. Cox/Getty Images

Just because you were a popular football player in college does not mean you will be able to hack it in the NFL.
The game is completely different; it's much faster, and grown men make the game a little more difficult than college kids ever dreamed of. No matter what you did in college, you have to prove yourself all over again once you step into an NFL stadium.
While many college stars end up receiving a chance from an NFL team to make an impact, only a handful actually pan out. When the 2013 NFL draft arrives in a couple of months, there will be a new batch of guys looking for their break. Some will prove they deserve the big bucks, while others will be forgotten in a year or two.
It is a tough business at the next level.
Here are a few players who had wonderful college careers and will be able to start for an NFL team their rookie seasons.
Begin Slideshow

»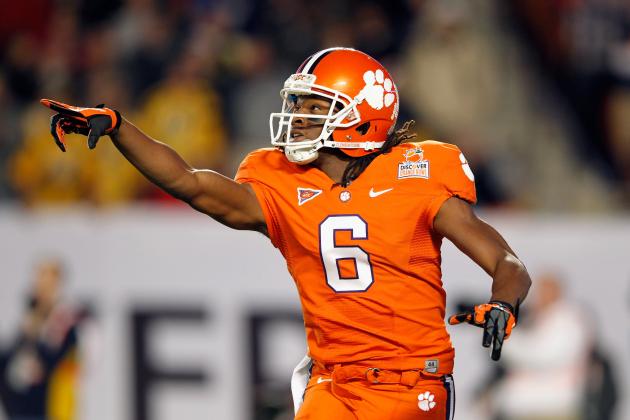 Mike Ehrmann/Getty Images

It may take DeAndre Hopkins a game or two to crack the starting lineup, as he will likely get selected toward the end of the first round or later by a good team. However, once teams begin to see the potential Hopkins has, it won't be long before he is on the field every play.
The former Clemson receiver threw his name into the hat for the draft and instantly became an intriguing prospect for teams to look at.
While Sammy Watkins was the most talked-about player for Clemson, Hopkins showed he could create plays with the ball in his hands as well. He has terrific hands and has no problem stretching out a defense by going deep or going across the middle to make those tough catches. Hopkins locates the ball well and is a threat to take it the distance once he gets it.
The explosive wide receiver is either going to be a late first-round pick or early second-rounder, but he will have starts under his belt wherever he goes.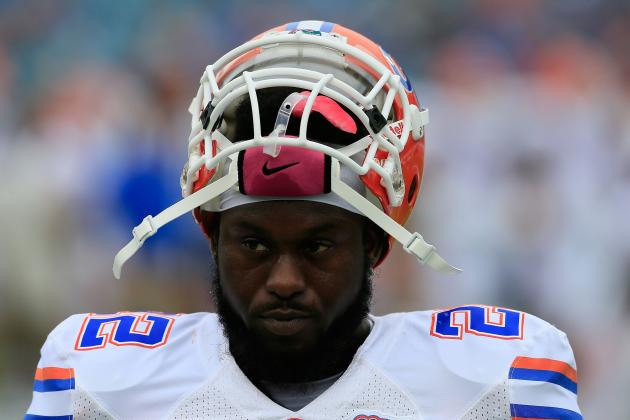 Sam Greenwood/Getty Images

Matt Elam made Florida Gator fans sick when he announced that he was leaving school to enter the NFL draft. While he may not receive as much credit as he deserves, Elam is one of the more NFL-ready guys in this draft.
The former Gators safety is somebody who can help out in many different ways. He is solid in coverage but is known for being terrific in run support and absolutely destroying the ball-carrier with a devastating hit. He is a passionate player who flies to the football and always seems to be in on the action.
Elam's athletic ability and instincts make him a perfect option to become that hybrid safety that NFL teams are looking for.
Elam happens to be the younger brother of current Kansas City Chiefs player Abram Elam, who has been in the league now for seven years. You can expect a similarly long career from the former Florida Gators leader.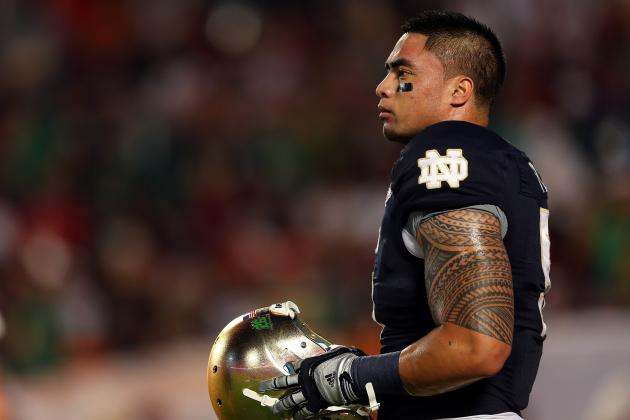 Mike Ehrmann/Getty Images

Manti Te'o looked absolutely awful in the BCS National Championship Game against Alabama, but he is still a player that will be taken somewhere in the first round.
Despite what everybody saw in the big game, Te'o is still a smart football player who has great instincts. He isn't the best athlete in the world and may struggle chasing down speedy and physical ball-carriers, but he is somebody who makes plays and can drop the hammer when given the opportunity. He is also a leader on and off the field, which will pay dividends for a young defense that is still trying to find itself.
Te'o won't go as high as many first expected, but he will remain a top-32 pick and see plenty of action during his rookie season.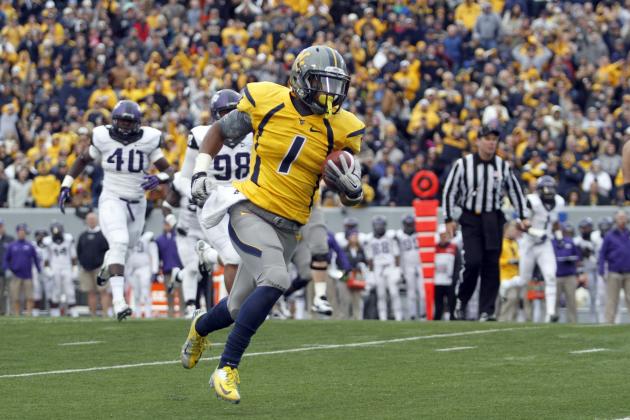 Justin K. Aller/Getty Images

There weren't many players in the country who were as explosive as West Virginia wide receiver Tavon Austin, and that statement will likely hold true in the NFL as well.
Austin is a small guy at 5'9", 170 pounds, but his elusiveness and speed makes him the perfect matchup nightmare at the slot position. His explosive ability and quickness in and out of his cuts has drawn comparisons to guys such as Percy Harvin and DeSean Jackson as of late.
With many great teams taking full advantage of the slot wide receiver, Austin will turn some heads and get selected early by a team that could use the ultimate playmaker.
Due to his speed and ability to make people miss in the open field, Austin will also likely see time on special teams, giving franchises a little more bang for their buck.
Regardless of where he is selected, it should be fun watching this kid tear it up at the next level.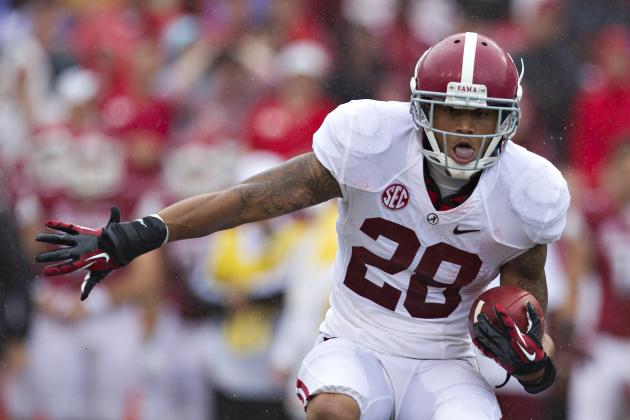 Wesley Hitt/Getty Images

Dee Milliner is the best cornerback prospect in this draft and should be a top-15 pick.
According to Chase Goodbread of the Tuscaloosa News, Milliner is not returning to Alabama:
Dee Milliner officially declares for draft.

— Chase Goodbread (@ChaseGoodbread) January 11, 2013
There aren't many teams that are set in the secondary, and the Crimson Tide corner will make one lucky team better off than it was before.
Milliner is a tall and lengthy player at 6'1" and is versatile, as he can help out in coverage and has no issues getting his hands dirty in run support. While lacking great speed, Milliner is a physical corner at the line of scrimmage who likes to knock guys off their routes, and he plays the ball extremely well when it is in the air.
This is somebody who could instantly add some physicality to a struggling secondary, and he will likely be given every opportunity to do so immediately. After all, Alabama players usually don't end up sitting on the bench for long.
Harry How/Getty Images

Keenan Allen didn't receive a ton of national attention because of the lousy team he played for, but NFL scouts have been keeping a close eye on this guy for a while now. He is arguably the best wide receiver in this class and should be taken in the first round.
With many teams needing a wide receiver, particularly the Miami Dolphins, Allen will start immediately in hopes of providing a spark on offense.
This isn't somebody who is going to burn you for big plays, but he is a reliable receiver who runs excellent routes and has terrific hands. He was also one of the best wideouts in the country at picking up yards after the catch, as he averaged 12 yards a reception last year. Allen isn't somebody that jumps off the screen, but there are plenty of teams that would take a guy as productive as he is.
Allen will go early and become one of the keys to revitalizing a struggling offense.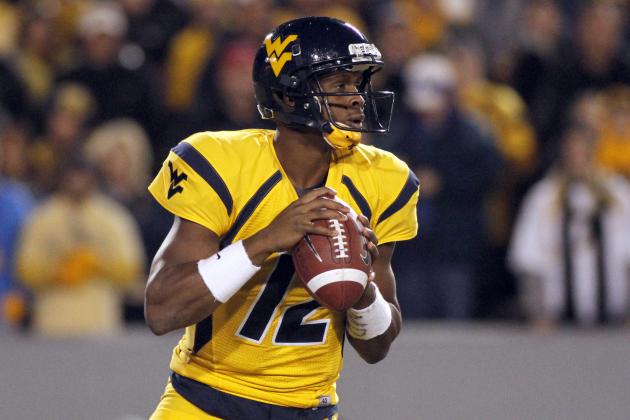 Justin K. Aller/Getty Images

Whether you agree with it or not, Geno Smith is considered by many to be the best quarterback in this draft, and a team will select him rather early. The first quarterback taken off the board usually sees the field early and often during his rookie year.
Smith has the typical makeup of your dual-threat quarterback that many teams are starting to build around. He has wonderful size, moves around the pocket well, possesses great arm strength and was a proven winner and leader for his West Virginia team. With the emergence of Cam Newton and Robert Griffin III showing potential, scouts look at Smith and see unlimited upside.
This isn't to say that Smith is a lock to be a great NFL quarterback. His footwork needs to improve, and he can get sloppy with his decision-making. However, the potential is there, and he could end up answering the big quarterback question mark for some team early in the draft.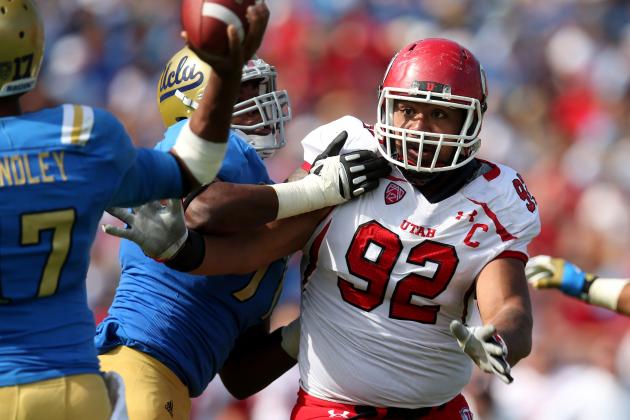 Stephen Dunn/Getty Images

At 6'3", 320 pounds, Star Lotulelei looks like a great defensive tackle for many years to come. He is somebody who will help anchor an NFL defensive line and be the centerpiece for a team trying to build on the defensive side of the ball.
Lotulelei's best trait is his ability to stop the run. With his upper-body strength and size, there aren't many that can block him by themselves, and this really helps clog up running lanes.
Besides his great size, Lotulelei is also quick for his size and gets off the ball well. He may not get a lot of sacks, but he does a good job of locating the ball and putting pressure on the ball-carrier.
Lotulelei is a gifted player because of his size and relentless motor. He should be taken early in the draft and will become a starter from day one.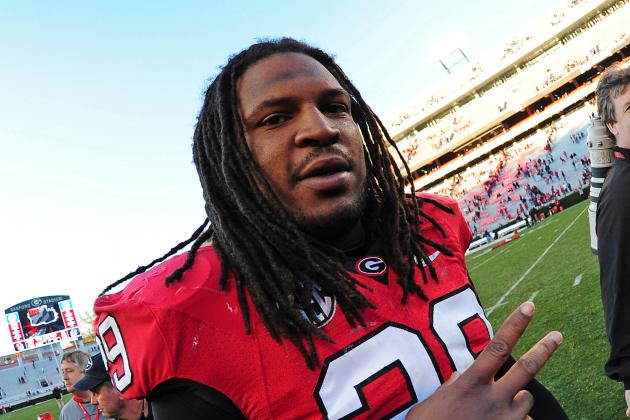 Scott Cunningham/Getty Images

Jarvis Jones led the SEC in sacks in the two seasons he played at Georgia. With all of the hype surrounding his playmaking ability, the linebacker has decided he will test the waters at the next level.
Jones is the definition of a true pass-rusher. He plays with a high motor, has an explosion to his game and flies to the football. His combination of size, speed and intensity on the field makes him a scary pass-rusher in a 3-4 defense. While Jones could be used in any system, a team would be getting the most value for him if he was able to operate standing up and was used mostly on blitz packages.
In the SEC championship game, Jones showed that his ability to stop the run may be weaker than we all thought, but his ability to make game-changing plays makes him too good to pass up. The Georgia linebacker has received many comparisons to the Denver Broncos' Von Miller, and it can't get much better than that.
Jones will make an NFL defense very happy.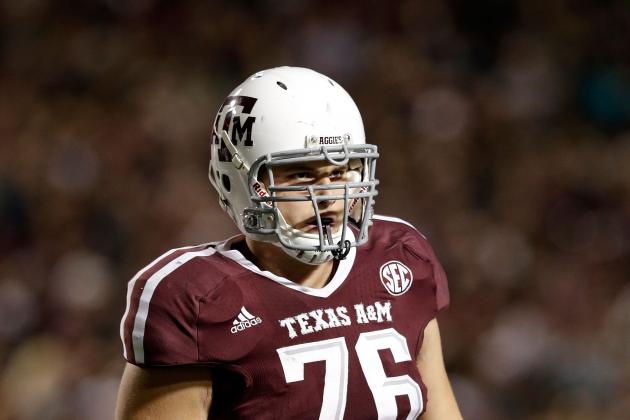 Scott Halleran/Getty Images

Luke Joeckel is no fool. He decided to forgo his senior season with Texas A&M and enter the NFL draft.
The reason is because he is arguably the best overall prospect in this draft and could end up being the first overall pick. When you are selected that high, you are going to be the starter from day one on an NFL field.
Aggies quarterback Johnny Manziel received most of the hype for the team's success, but Joeckel was the guy that was doing all of the dirty work, keeping the Heisman winner's jersey clean. The gigantic offensive tackle was a starter in college the moment he stepped on campus and really improved his draft stock when keeping some of the best SEC pass-rushers in check this year.
Joeckel has a rare combination of size, athleticism and strength, and he should soon prove that he is the next great left tackle at the next level.