6 NFL Rookies Primed to Be Huge Playoff Contributors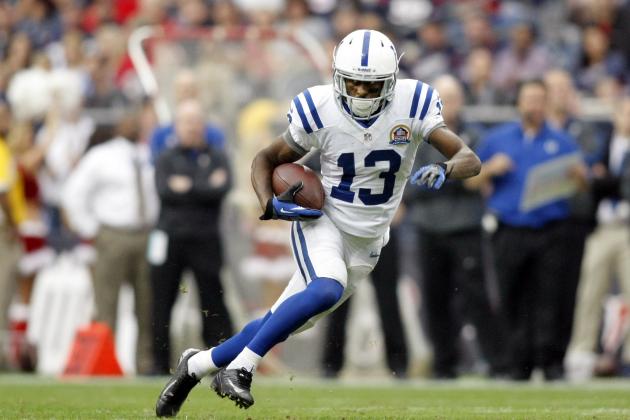 USA TODAY Sports

Several NFL rookies have proven they're ready for the big stage this season.
Now, it's time to prove they're ready to headline.
Looking for a hot quarterback who is leading his team to the playoffs?
We have three—RG3, Russell Wilson and Andrew Luck.
Lights-out wideouts? How about T.Y. Hilton?
A rough-and-tumble running back? How about Alfred Morris?
Several rookies have performed solidly all season, but this list includes a few who have come into their own in the last few weeks and figure to make an impact come Wild-Card Weekend.
It does not include the two obvious picks, Luck and RG3. Can you say redundant?
But it does have a decidedly West Coast bent.
Begin Slideshow

»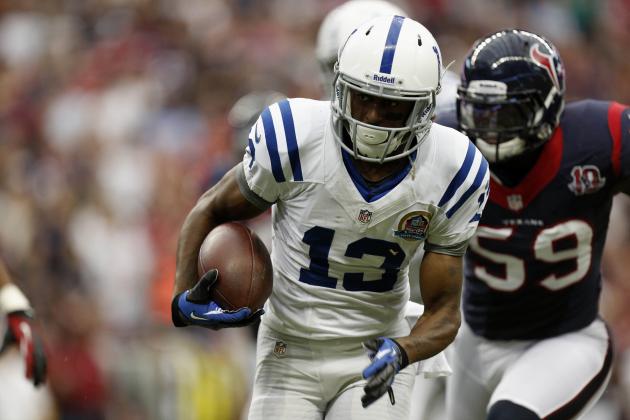 Thomas Campbell-USA TODAY Sports

You might think the Colts had the first three picks in the draft based on their turnaround this year.
No, they just had the No. 1 pick, Andrew Luck, then lucked out with the 92nd overall pick, picking up the sprightly wide receiver T.Y. Hilton.
Hilton hasn't broken into the top two in Indy, but he's certainly played like a starter.
Hilton, going into Sunday's finale against the Houston Texans, had caught 46 passes for 750 yards and six touchdowns. And, he's gained 16.3 yards per catch.
That all came before he caught one of the prettiest passes of the season for a touchdown in the fourth quarter Sunday in the Colts' 28-16 victory over the Houston Texans.
Hilton was projected as a limited contributor who would mostly return kickoffs. But he has proven to be a dangerous burner who can turn a simple screen or check-down pass into a sprint for the end zone.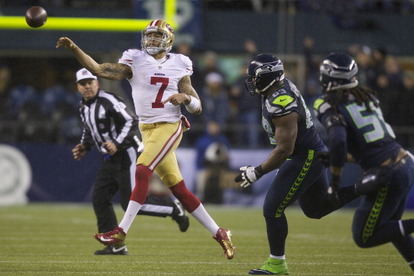 Stephen Brashear/Getty Images

When Seattle's used its first-round pick to select Bruce Irvin the critics wasted no time panning the decision.
Irvin was projected as a second-round pick by many, even going as low as the third round.
Many thought he was too small to effectively defend the run and was too inconsistent in college.
Irvin has proven them all wrong.
Not only has he earned high first-round status, but he has broken the Seahawks' rookie record for sacks with eight and has become an all-downs force to be reckoned with.
Irvin and Chris Clemons anchor an impressive defensive line in Seattle. Playoff teams are paying attention.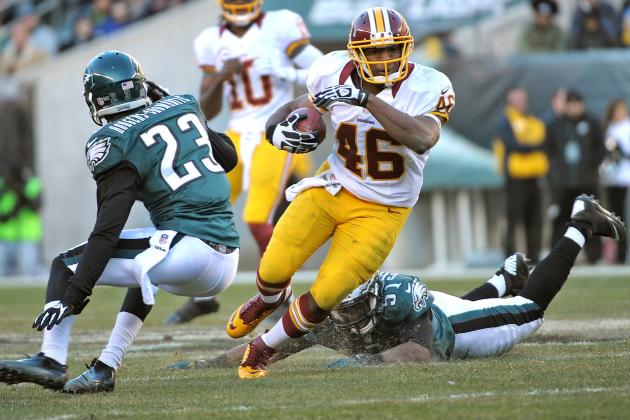 USA TODAY Sports

Everyone expected RG3 to have a huge impact in Washington.
No one saw Alfred Morris coming.
The sixth-round pick came into Sunday's finale fourth in the league in rushing with 1,413 yards and 10 touchdowns.
Morris certainly benefits from having RG3 at quarterback. He keeps defenses honest and guessing like perhaps no player in recent history.
But Morris has proven to be dangerous both up the middle and on the outside and will be a big factor if the Washington Redskins beat the Dallas Cowboys Sunday night.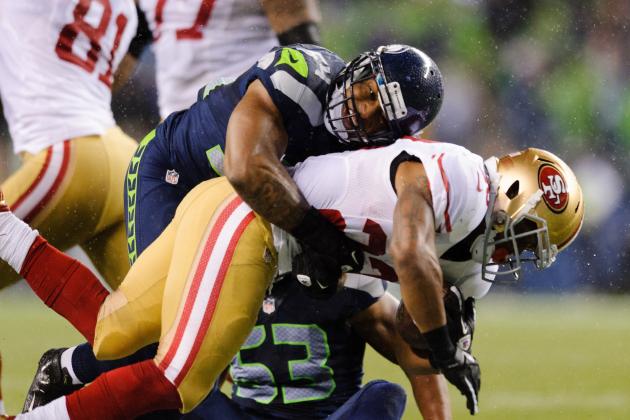 Steven Bisig-USA TODAY Sports

Linebacker Bobby Wagner is a big reason why the Seattle defense, which was solid last year, has made the leap to great this season. He's also a big reason the Seahawks are back in the playoffs.
With one game left in the regular season, Wagner leads the Seahawks with 130 tackles—six shy of the franchise's rookie record—and has been a presence in the middle all year.
Wagner is in the race for Defensive Rookie of the Year after a season in which he collected four interceptions and three sacks to complement his impressive tackle stat.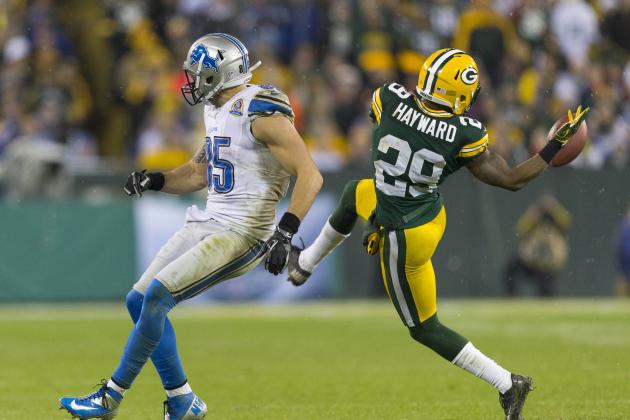 Jeff Hanisch-USA TODAY Sports

Very few NFL experts had cornerback Casey Hayward on their radar when the Packers selected him with the 62nd overall pick in the NFL draft. But Hayward has been among the best corners in the NFL this season, holding opposing quarterbacks to a pathetic 27.7 QBR.
Hayward also has six interceptions and has become the closest thing Green Bay has had to a shutdown corner in years.
For a defense that has historically struggled to stop the pass, Hayward's presence has inched the Packers up the NFL passing defense ranks. They were No. 12 as they entered Sunday's game against the Minnesota Vikings.
Steven Bisig-USA TODAY Sports

What can you say about Russell Wilson, who has led the Seattle Seahawks into the playoffs after being a mere afterthought in the draft.
Statistically, Wilson is the second-best quarterback of the 2012 class, besting Andrew Luck but trailing RG3.
Critics will say Wilson has the best supporting cast on offense, with Marshawn Lynch and serviceable wide receivers. And that he has a lights-out defense keeping him in every game.
But Wilson has surprised everyone, first by outplaying free-agent signee Matt Flynn, then by outplaying all but a handful of NFL starting quarterbacks in 2012.
The Wilson stat line: 63.7 percent of his passes completed and 25 touchdown passes against only 10 touchdowns.
He has his team on the verge of an 11-win season and has been unbeatable at home. Wilson is dangerous.