Making the wrong move will lose you your fantasy football title.
With the final week of the NFL season approaching, it's appropriate to handle your fantasy team with the finest of care. Starting or sitting the wrong player will undo the great season your team has had.
If you've gotten to this stage, your team must be pretty dangerous, and you must have done well in choosing the lineup each week. Now is not the time to get lazy.
It's also not the time to try to start the players who have gotten you to this stage if his team's matchup presents a problem.
With that in mind, here are three running backs to avoid starting in Week 17.
Ray Rice
It's been a disappointing 2012 for Ray Rice. He could run and catch for the fewest yards in his career outside his rookie season.
The Cincinnati Bengals present very intriguing opposition. They have only given up a little over 100 yards a game, good for eighth in the league.
Cincinnati has already clinched a playoff spot and been locked as the last Wild Card. The Bengals' motivation level might be low as a result, but you can count on the fact that they'll be looking to avenge their Week 1 loss to the Baltimore Ravens.
They'll also be looking to build as much momentum as possible to not make a first-round exit of playoffs like they did last year.
The Ravens won, 44-13. Rice only managed to run for 68 yards, though. A very similar performance awaits on Sunday.
Steven Jackson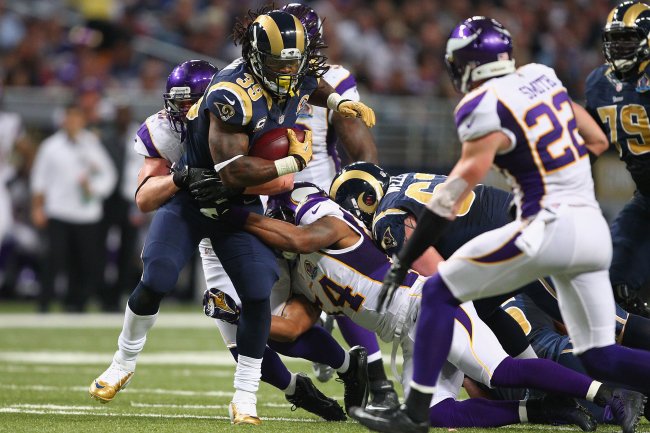 Dilip Vishwanat/Getty Images
Steven Jackson is another running back who would probably like to forget 2012. Through 15 games, he's run for only 990 yards and four touchdowns.
He's not the elite fantasy player he was in the past, but Jackson has been a lock to start seemingly each and every week.
Week 17 is not one of those weeks.
The St. Louis Rams face off against what is arguably the hottest team in the league—the Seattle Seahawks.
Jackson hasn't run for 100 yards for the past four weeks. The highest he's run for during that stretch is 81 yards, which admittedly came against one of the best run defenses in the league—the Tampa Bay Buccaneers.
The Seahawks have been an absolute buzz saw over the past few weeks. Jackson only managed 55 yards the last time to two teams played. It's unlikely he'll get much more this time around.
Jamaal Charles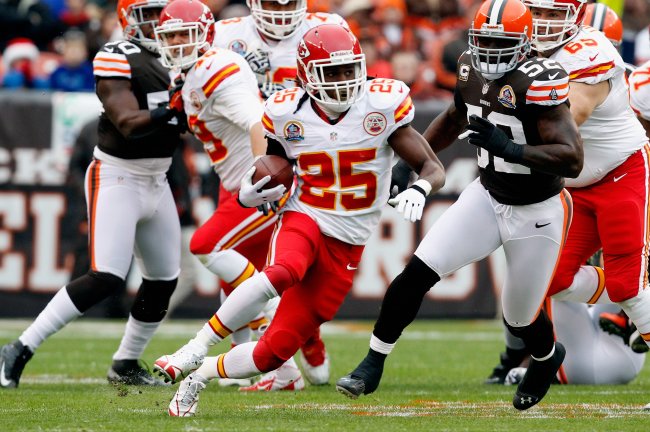 Matt Sullivan/Getty Images
Jamaal Charles has run for 100-plus yards in five of the last seven games. Although he might be the third-best rusher in the league, he shouldn't be starting this week.
Much like Jackson, the Kansas City Chiefs' opponent—the Denver Broncos—present a horrible fantasy matchup. Denver has only given up 91 yards a game on the ground, third in the NFL.
The Broncos defense has really played well in recent weeks, too. It's given up only 56 yards to Doug Martin, 38 yards to Ray Rice and 53 yards to Trent Richardson.
Denver also has a lot to play for. It still has a chance to lock up home-field advantage for the playoffs. Should the Broncos lose, that's not going to happen. A loss could even see them drop to the third spot.
Charles is going to get the brunt of the offensive touches for Kansas City. However, he'll have to deal with a strong Denver defense with everything left to play for.