3 New Year's Resolutions for Bud Selig and Major League Baseball in 2013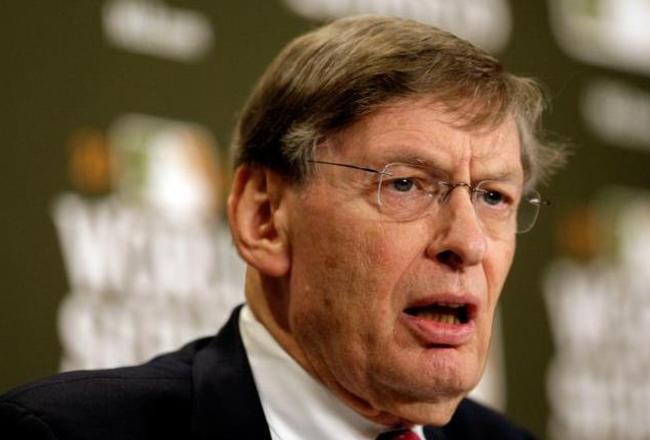 Commissioner Bud Selig can make Major League Baseball better by honoring several new year's resolutions. Jamie Squire/Getty Images

Just like the rest of us, MLB commissioner Bud Selig is finalizing his New Year's resolutions as 2013 approaches. During his penultimate season in charge, this 78-year-old can make his sport bigger and better.
Baseball provided plenty of memorable performances in 2012.
Seven individuals tossed no-hitters, rookies Bryce Harper and Mike Trout dominated their respective leagues while being under the legal drinking age and AL MVP Miguel Cabrera won the first Triple Crown in generations.
Selig needs to strive for the following objectives to keep the momentum building.
All-Star Game Modifications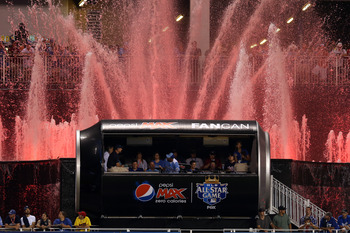 The All-Star Game shouldn't determine home-field advantage.
Jonathan Daniel/Getty Images
The MLB All-Star Game isn't the great spectacle it used to be. Michael McCarthy of USA Today reports that the 2012 Midsummer Classic had a record-low Nielsen TV rating.
Bud Selig's "This One Counts" gimmick, which awards the winning league home-field advantage in the World Series, has failed to intrigue.
Instead, it caused a lot of controversy last summer. Melky Cabrera of the San Francisco Giants propelled the NL team to an 8-0 victory, but was suspended shortly after the All-Star break for performance-enhancing drug use. The outcomes of the game and even the World Series were affected.
The commissioner ought to make it an exhibition once again.
Expanded Instant Replay
Let the men in blue do more reviews.
Scott Cunningham/Getty Images
Bud Selig is an old-school guy, reluctant to change the sport he grew up with.
In 2008, though, he installed video review equipment for umpires. So far, the rules only permit it to be used in cases where potential home runs may or may not have left the ballpark.
However, that's not enough; games can be decided by blown calls in other scenarios.
Major League Baseball will continue to embarrass itself unless instant replay is expanded. If television audiences get to look at a bang-bang play from various angles, umpires should, too.
Fortunately, according to Buster Olney of ESPN, club executives support the technology:
When baseball's general managers have discussed instant replay at past GM meetings, they have taken their cue from commissioner Bud Selig...They haven't pushed the issue, with some of them believing there was no sense in talking about it unless Selig wanted it.

But the conversation among the GMs was very different this year...The consensus in the room during the general managers' discussion seemed to be that the games will be improved by replay.
Draw 80 Million Fans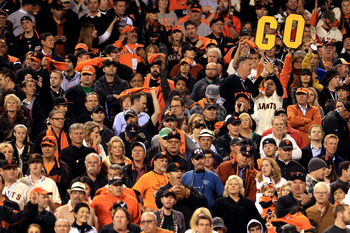 AT&T Park drew more than three million last season.
Doug Pensinger/Getty Images
That would be an MLB record, surpassing the 2007 league-wide regular-season attendance total.
Nearly 75 million fans witnessed summer baseball at the 30 major league stadiums last year. Improvement is inevitable and the above goal is attainable.
The Baltimore Orioles and Oakland Athletics—teams that historically don't sell many tickets—are coming off playoff appearances. From Opening Day onward, they should be popular attractions. The Los Angeles Angels and Los Angeles Dodgers both drew well in 2012, but their free-agent signings of Josh Hamilton and Zack Greinke, respectively, added even more star power. Meanwhile, after finishing 22nd in home attendance, the Toronto Blue Jays expect to pack the Rogers Centre much more frequently thanks to their big-name trade acquisitions.
Now, it's up to the individual clubs to make their fanbases aware of everything they have to offer.
Keep Reading