Grading Every Major Move of the 2013 MLB Offseason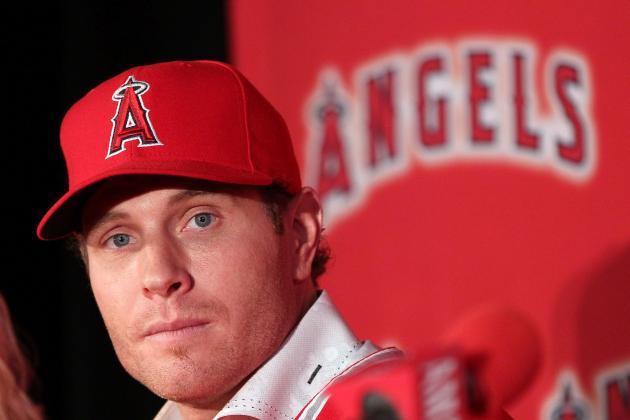 Victor Decolongon/Getty Images

The 2013 MLB offseason has been a very eventful one so far thanks to some blockbuster trades and surprising free-agent signings.
A number of players have changed places, and more will continue to do so in the days leading up to spring training.
Some of the big moves that have gone down look great, while others are a bit confusing. Each of these moves will be scrutinized during the regular season.
Here are the grades for the 20 biggest moves of the offseason.
Begin Slideshow

»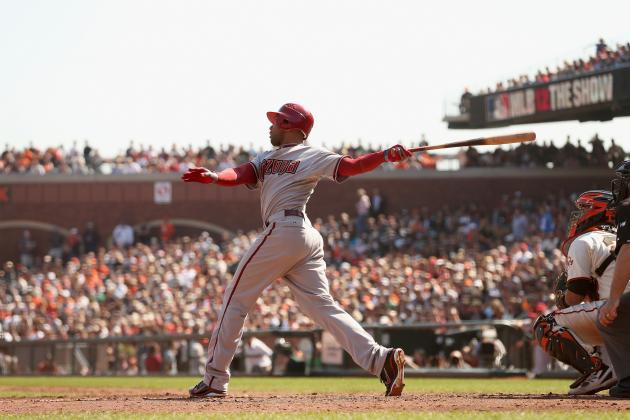 Ezra Shaw/Getty Images

Deal: Oakland receives OF Chris Young; Arizona receives SS Cliff Pennington and RP Heath Bell; Miami receives 3B Yordy Cabrera
Following back-to-back 20/20 seasons, Chris Young struggled mightily for the Arizona Diamondbacks in 2012. With all of the team's outfield depth, the Diamondbacks decided to move him, and the Oakland Athletics were the beneficiary of this decision.
This was a shrewd move by Billy Beane and Co., and it was a great risk for the Athletics to take.
Oakland Athletics Grade: A
In return for Young, the Diamondbacks picked up Cliff Pennington from the Oakland Athletics and also acquired Heath Bell from the Miami Marlins.
Pennington is a decent bench player, but he won't have a huge impact for the Diamondbacks this year. Bell has been lights-out in the past, but he struggled in Miami. A change of scenery could help him.
Arizona Diamondbacks Grade: B-
The biggest goal for the Marlins in this deal was getting Heath Bell off of their payroll. They accomplished that and brought in Yordy Cabrera as well.
Miami Marlins Grade: B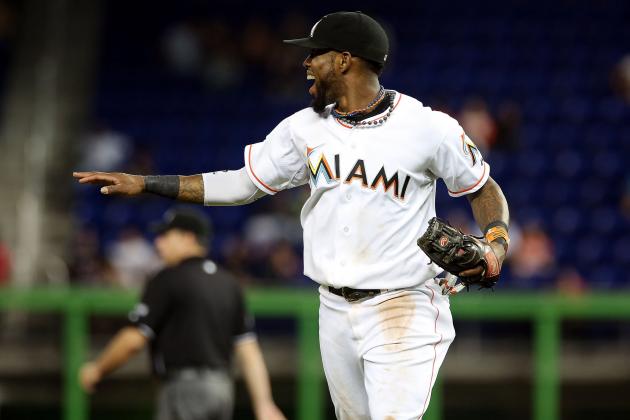 Marc Serota/Getty Images

Deal: Toronto receives SS Jose Reyes, RHP Josh Johnson, LHP Mark Buehrle, INF Emilio Bonifacio and C John Buck; Miami receives SS Yunel Escobar, RHP Henderson Alvarez, C Jeff Mathis, RHP Anthony DeScalfani, SS Adeiny Hechavarria, CF Jake Marisnick and LHP Justin Nicolino
This move was the first major blockbuster of the winter. The Toronto Blue Jays were able to turn themselves from a middling team in the difficult American League East to one that has a chance to win the division title.
While the Blue Jays gave up a number of players, they were able to hold on to almost all of their top prospects in the deal, which gave them the flexibility to make another move.
It is clear that with this move, the Blue Jays will be going for it all this year.
Toronto Blue Jays Grade: A
Another offseason, another Marlins fire sale. The Marlins would have been better off trading Reyes, Johnson, Buehrle and Bonifacio separately so that they could have maximized their return.
It is amazing that the Marlins were not able to pick up either Travis d'Arnaud, J.P. Arencibia, Anthony Gose, Aaron Sanchez or Noah Syndergaard considering how much talent they gave up.
Miami Marlins Grade: F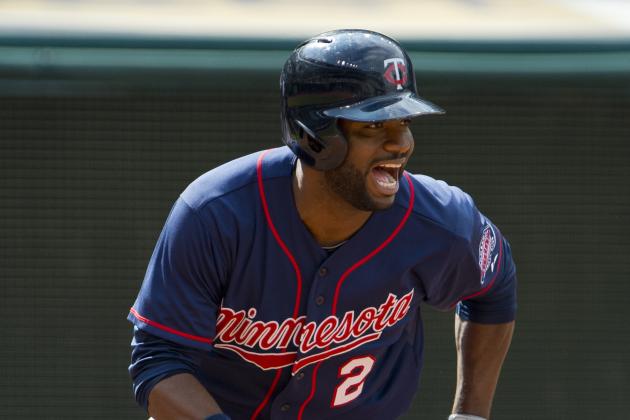 Jason Miller/Getty Images

Deal: Washington receives OF Denard Span; Minnesota receives SP Alex Meyer
It was clear that the Washington Nationals coveted Denard Span (given all of times that the team has been connected to him over the past few years). This winter, the team finally made a move for him.
Span will give the Nationals a true leadoff hitter as well as a solid center fielder.
Washington Nationals Grade: A
The Minnesota Twins decided that their need for pitching was more important than having Span in their starting lineup, and they found a deal that worked for them.
Minnesota made a good move and picked up a great pitching prospect. Alex Meyer was ranked as the 50th-best prospect in baseball by Jonathan Mayo of MLB.com.
Minnesota Twins Grade: A-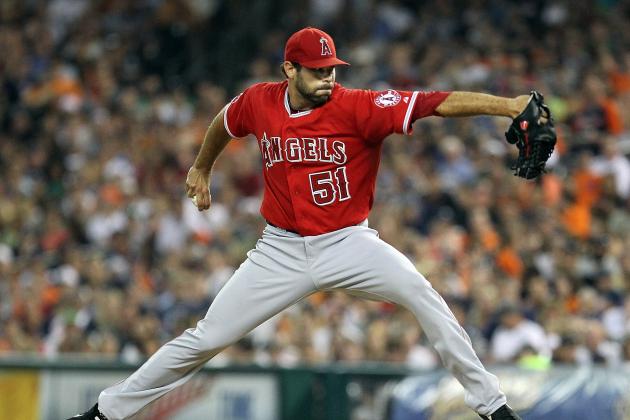 Dave Reginek/Getty Images

Deal: Atlanta receives RP Jordan Walden; Los Angeles receives SP Tommy Hanson
Having a strong bullpen is incredibly important for any team that is trying to make a run deep into the postseason. That logic prompted the Atlanta Braves to make a move.
Although Jordan Walden struggled last season, he proved in his rookie season that he has the stuff to be an elite reliever.
Atlanta Braves Grade: B-
Since reaching the MLB in 2009, Tommy Hanson has seen his ERA rise every season. In 2012, his ERA reached 4.48.
However, Hanson still has a career 3.61 ERA and has proven that he can be a good middle-of-the-rotation starter. If Hanson can prove that last year was a fluke, then this is a great deal for the Los Angeles Angels.
Los Angeles Angels Grade: B+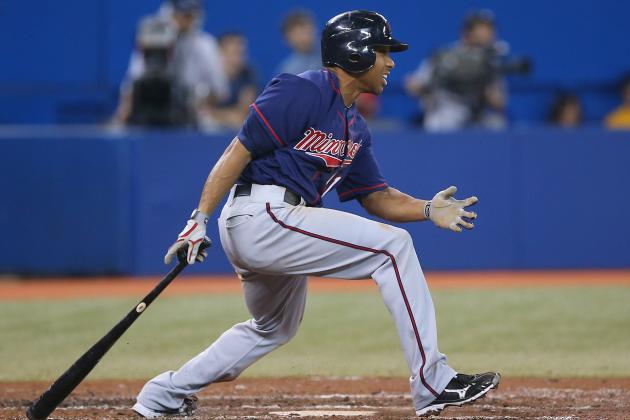 Tom Szczerbowski/Getty Images

Deal: Philadelphia receives OF Ben Revere; Minnesota receives SP Vance Worley and SP Trevor May
Outfield was the biggest area of need for the Philadelphia Phillies this offseason. In dealing for Ben Revere, the Phillies addressed that issue and also found a leadoff hitter.
Revere should have a lot of success in Philadelphia, but the Phillies paid a high price to acquire him.
Philadelphia Phillies Grade: B
Vance Worley should immediately be able to jump into Minnesota's starting rotation and provide the Twins with a starting pitcher that they can count on.
Minnesota also received a top prospect in Trevor May, who will be ready for the team's starting rotation when the team is a contender.
Minnesota Twins Grade: A-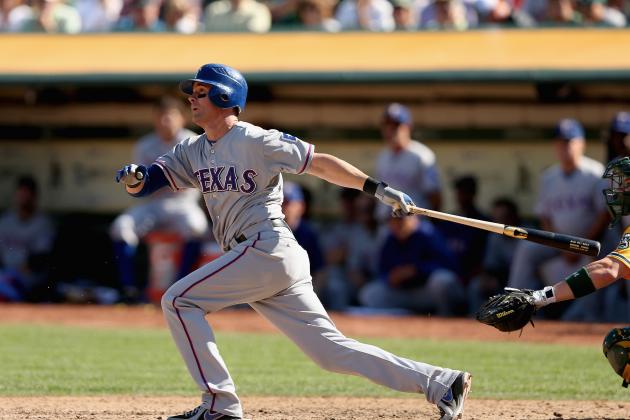 Ezra Shaw/Getty Images

Deal: Philadelphia receives 3B Michael Young; Texas receives RP Josh Lindblom and RP Lisalverto Bonilla
The Philadelphia Phillies knew that they needed to find a third baseman this winter. After looking at the free-agent market, they decided to make a trade and acquire Michael Young.
Young is a career .301 hitter, and while he did struggle last season, he should still be expected to hit for a decent average with the Phillies.
Philadelphia Phillies Grade: A-
With one move, the Texas Rangers were able to revamp their bullpen. Josh Lindblom should fit in to the 'pen and provide them with a solid reliever.
Lisalverto Bonilla may still need some more minor league seasoning, but he has had great success throughout his career to the tune of a 2.50 career ERA.
Texas Rangers Grade: B+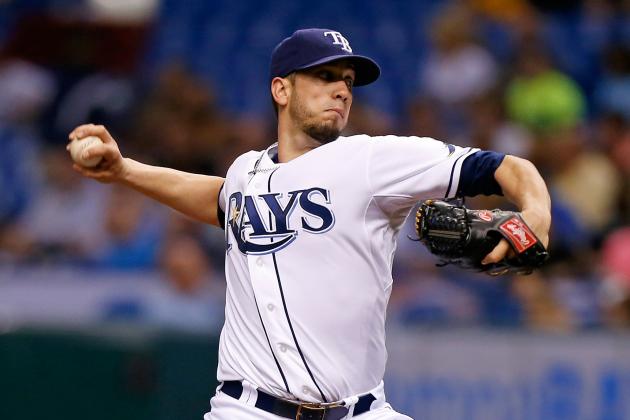 J. Meric/Getty Images

Deal: Kansas City receives SP James Shields and RP Wade Davis; Tampa Bay receives OF Wil Myers, SP Jake Odorizzi, SP Mike Montgomery and 3B Patrick Leonard
After years of struggling in the American League Central, the Kansas City Royals have decided to go all out and try to reach the postseason. To do this, they picked up both James Shields and Wade Davis.
While this move is good in the short term for the Royals, they have mortgaged a part of their future for the opportunity. This trade could backfire in just a few years.
Kansas City Royals Grade: B
The depth of their farm system allowed the Tampa Bay Rays to feel comfortable about trading both Shields and Davis. They know that they have pitchers in the minors that can fill in their spots.
Landing Wil Myers was a great move for the Rays, and he will help them contend once again in 2013. Adding Jake Odorizzi and Mike Montgomery to a system that has done a great job of developing pitchers is an added bonus.
Tampa Bay Rays Grade: A+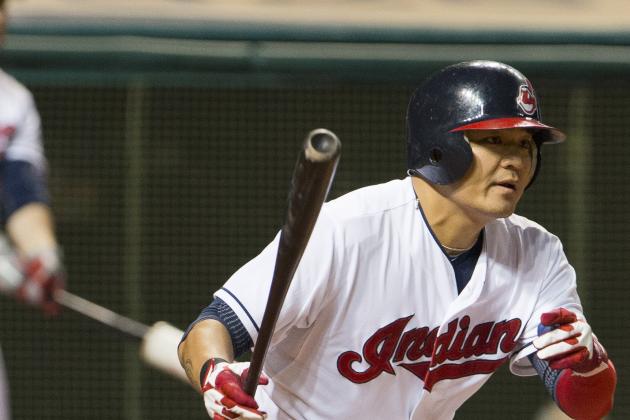 Jason Miller/Getty Images

Deal: Cincinnati receives OF Shin-Soo Choo and IF Jason Donald; Cleveland receives OF Drew Stubbs, RHP Trevor Bauer, RHP Matt Albers and RHP Bryan Shaw; Arizona receives SS Didi Gregorius, 1B Lars Anderson and LHP Tony Sipp
The Cincinnati Reds were already the favorites in the National League Central before they made this deal. Without giving up too much talent, the Reds were able to bring in Shin-Soo Choo to improve their outfield.
With the Reds trying to win the World Series this season, Choo is the type of impact player they were looking for.
Cincinnati Reds Grade: A
Making this trade a three-team deal was a great decision for the Cleveland Indians. They were able to pick up Trevor Bauer from the Arizona Diamondbacks, who may end up being the best player involved in this trade.
In addition to Bauer, the Indians picked up Drew Stubbs, a player that can benefit from a change of scenery, as well as two relievers.
Cleveland Indians Grade: A+
What where the Arizona Diamondbacks thinking with this trade? While the team was down on Trevor Bauer, they certainly could have gotten more in return for the young pitcher.
Didi Gregorius has been known for his glove work, but he is a light-hitting shortstop. Since the Diamondbacks were already talking with the Cleveland Indians, they should have pushed for Asdrubal Cabrera. This move is certainly a head-scratcher.
Arizona Diamondbacks Grade: F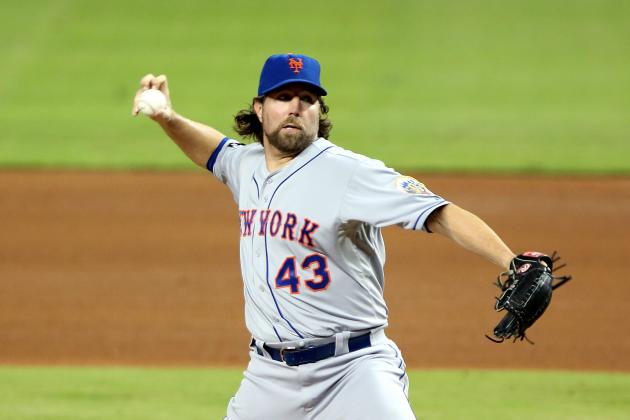 Marc Serota/Getty Images

Deal: New York receives C John Buck, C Travis d'Arnaud, SP Noah Syndergaard and OF Wuilmer Becerra; Toronto receives SP R.A. Dickey, C Josh Thole and C Mike Nickeas
Even after their mega-deal with the Miami Marlins, the Toronto Blue Jays thought they would need to make another major move. They did this by picking up reigning NL Cy Young Award winner R.A. Dickey from the New York Mets.
The Blue Jays are going all out trying to win the World Series in 2013, and this deal has a big impact on that goal.
Toronto Blue Jays Grade: A
Simply getting Travis d'Arnaud for R.A. Dickey would have been a great return for the New York Mets, but getting Noah Syndergaard in the deal makes it even better.
Sandy Alderson was clearly thinking about the future when he made the trade, and this move puts the team in a great position to contend starting in 2013.
New York Mets Grade: A+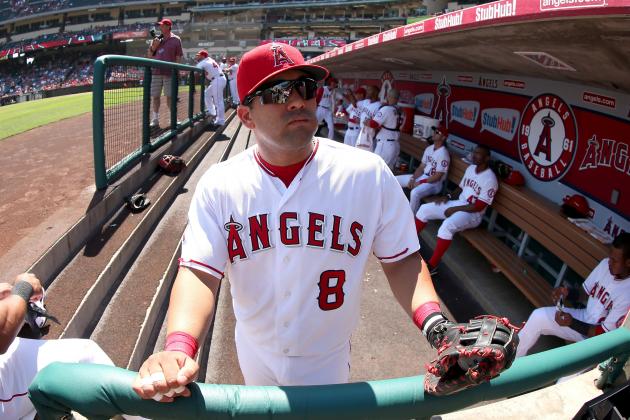 Stephen Dunn/Getty Images

Deal: Seattle receives 1B Kendrys Morales; Los Angeles receives SP Jason Vargas
Finding young power bats was one of the big goals for the Seattle Mariners this winter, and they were able to do so by finding a trading partner within their division. Trading for Kendrys Morales was a smart move by the Mariners.
Last season, Morales hit 22 home runs. That type of power was absent from Seattle's lineup in 2012.
Seattle Mariners Grade: A
After swooping in and signing Josh Hamilton, a number of players on the Los Angeles Angels roster became expendable. Kendrys Morales was one of those players.
Starting pitching was an area in need of improvement for the Angels, and they were able to turn to the trade market to solve this problem.
Jason Vargas was a smart pickup. He is coming off a solid season in which he had a 3.85 ERA.
Los Angeles Angels Grade: A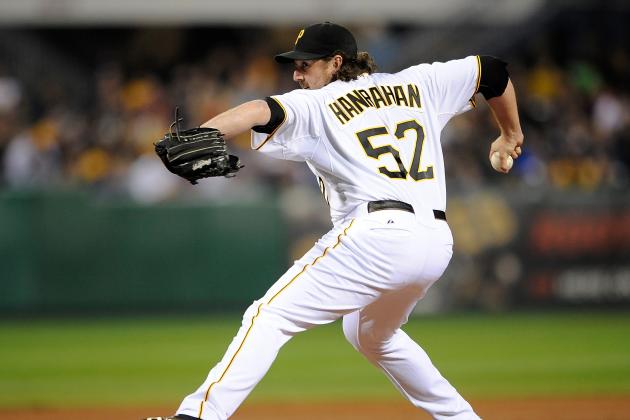 Joe Sargent/Getty Images

Deal: Boston receives RP Joel Hanrahan and SS Brock Holt; Pittsburgh receives OF Jerry Sands, SP Stolmy Pimentel, RP Mark Melancon and SS Ivan DeJesus Jr.
This is the second consecutive offseason in which the Boston Red Sox have traded for a closer. Last winter it was Andrew Bailey, and this year it is Joel Hanrahan.
Acquiring Hanrahan was an interesting move for the Red Sox.
They are not going to have an easy time contending in the American League East this season, and he is set to become a free agent after the year.
Boston Red Sox Grade: B
Throughout his time in the minor leagues, Jerry Sands has displayed impressive power. However, that may not be enough to land him a starting spot in the Pittsburgh Pirates outfield that already has Andrew McCutchen, Starling Marte and Travis Snider.
Mark Melancon has proven that he can be a good reliever in the past, and the Pirates are hoping that he will be able to perform at a high level once again in 2013.
Pittsburgh Pirates Grade: B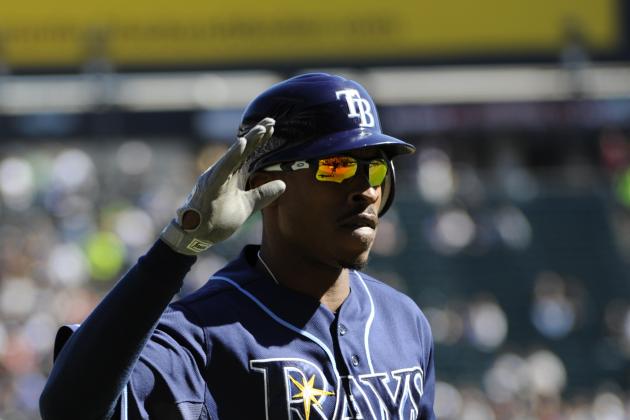 David Banks/Getty Images

Deal: Five years, $75 million
As one of the top outfielders on the free-agent market, B.J. Upton was going to get a lot of attention this winter. After speaking with multiple teams, Upton decided to sign with the Atlanta Braves.
Upton has proven that he can be a 20/20 hitter, but he does struggle to put up a high batting average. While there are a number of pluses about Upton, it is still debatable if he is worth $15 million a year.
Atlanta Braves Grade: B+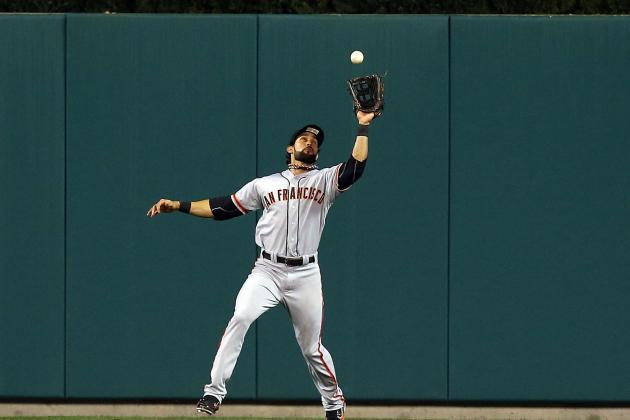 Ezra Shaw/Getty Images

Deal: Four years, $40 million
Angel Pagan hit free agency at a perfect time, as he was coming off of a career year in 2012. Pagan was a key part of the San Francisco Giants' run to the World Series.
Both sides decided that it was a good decision for Pagan to come back to the Giants. At the age of 31, Pagan should be able to produce for at least the first two or three years of the deal.
However, the Giants do need to be concerned about whether he will be able to produce at the level he did in San Francisco or the level that he did in New York.
San Francisco Giants Grade: B+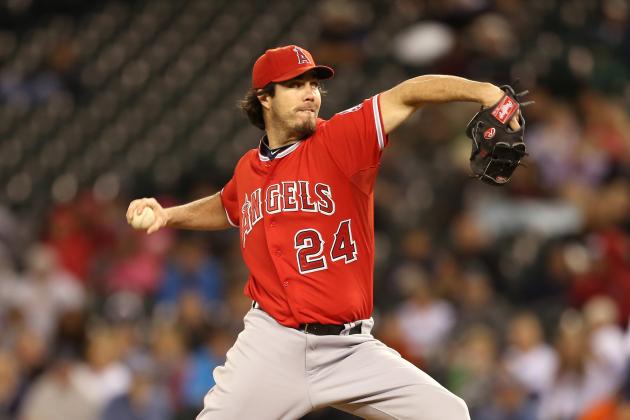 Otto Greule Jr/Getty Images

Deal: One year, $13 million
Last season, the Washington Nationals signed Edwin Jackson to a one-year deal so that he could be a starter for the back end of their starting rotation. This year, the Nationals did the same thing with Dan Haren.
Haren has pitched at an ace level in the past, and moving back to the National League could help him perform at a high level once again. If that is the case, the Nationals got a great deal.
Washington Nationals Grade: A-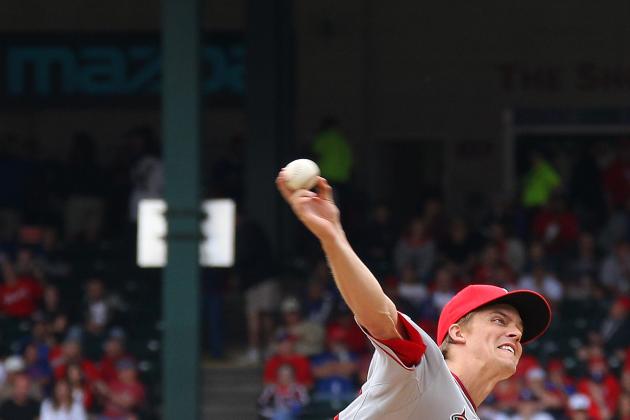 Rick Yeatts/Getty Images

Deal: Six years, $147 million

The money has been flowing through Los Angeles since the Dodgers were taken over by their new ownership group. A large sum of that money has gone to Zack Greinke.
At $24.5 million a year, Greinke is getting paid like he is one of the top two pitchers in the game. That, however, is not the case.
Greinke has a career 3.77 ERA, good for 23rd among active pitchers. It appears that the Dodgers significantly overpaid for Greinke's services.
Los Angeles Dodgers Grade: C+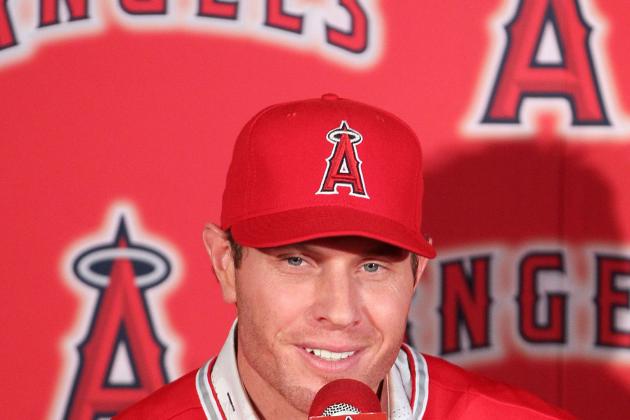 Victor Decolongon/Getty Images

Deal: Five years, $125 million
Just one year after they surprised the baseball world by signing Albert Pujols, the Los Angeles Angels did it again this year by signing Josh Hamilton.
At $25 million a year, Hamilton certainly did not come cheap. But over the past few seasons, he has proven that he is one of the few players in the game that may be deserving of that type of money.
Expectations for Hamilton and the Angels will be very high because of the size of the contract, but if the Angels win a World Series or two, the team's money will be well spent.
Los Angeles Angels Grade: A-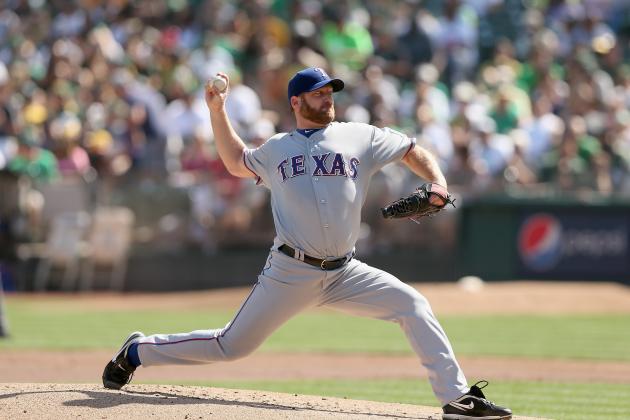 Ezra Shaw/Getty Images

Deal: Two years, $26.5 million
Given the prices that other teams were paying for starting pitching, the Boston Red Sox got a bit of a bargain with the Ryan Dempster signing.
Dempster has posted a 3.74 ERA since 2008, and he has shown that he has what it takes to pitch at a high level. While there is some risk involved, this looks like a smart move.
Boston Red Sox Grade: A-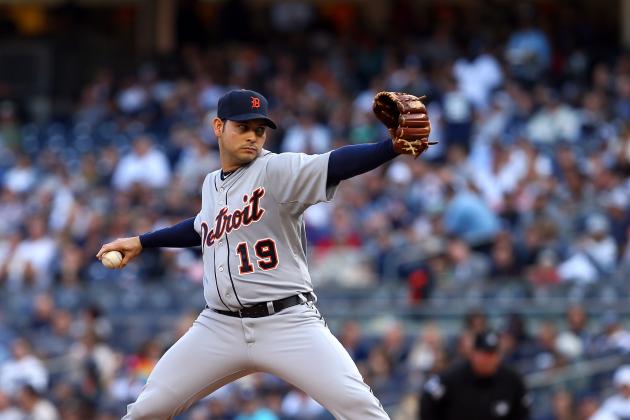 Alex Trautwig/Getty Images

Deal: Five years, $80 million
When compared to the deal that Zack Greinke received, the Detroit Tigers got a steal with the Anibal Sanchez contract. With a 3.75 ERA during his career, Sanchez cashed in on his success.
Detroit needed a starting pitcher if it was going to make the World Series in 2013, and after evaluating the market, the Tigers decided that Sanchez was the best option for them.
Detroit Tigers Grade: B+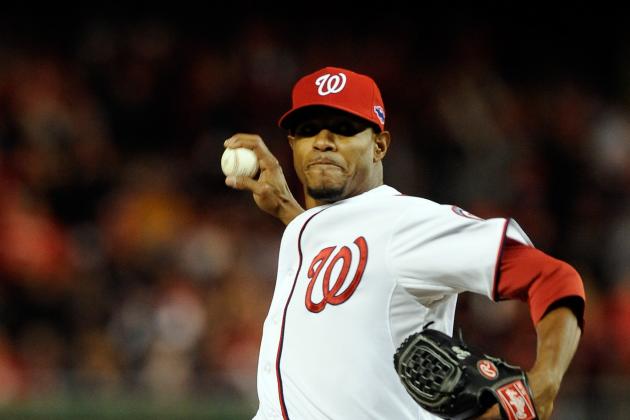 Patrick McDermott/Getty Images

Deal: Four years, $52 million
As the Chicago Cubs continue to rebuild, their starting rotation will be a focus area for improvement. They have already made it better by signing Edwin Jackson.
Jackson is a solid middle-of-the-rotation option, and the Cubs are expecting big things from him.
Although the Cubs may not have a winning season in 2013, they are hoping that Jackson can help them reach the playoffs once their young prospects reach the majors.
Chicago Cubs Grade: B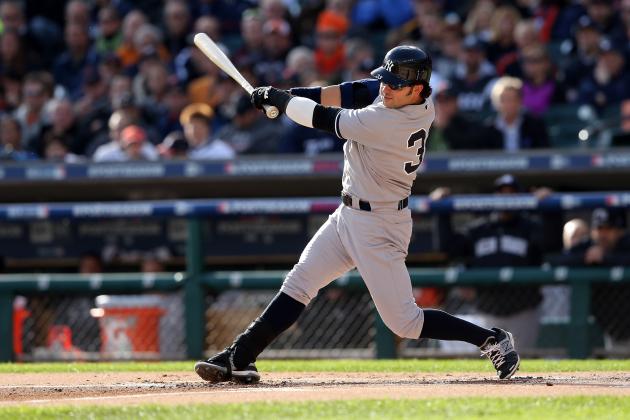 Leon Halip/Getty Images

Deal: Four years, $56 million
After dealing away Shin-Soo Choo, the Cleveland Indians decided that they wanted to bring in another big-name outfielder. They settled on Nick Swisher.
Throughout his career, Swisher has been very consistent when it comes to run production. As long as the Indians can get 20 home runs and 70 RBI a year from Swisher, they will feel good about this deal.
However, Swisher is 32 years old, so his production may begin to fade in the last two years of the deal.
Cleveland Indians Grade: B