One week after suffering an embarrassing loss in the Pacific Northwest, the San Francisco 49ers are gearing up to bounce back in a huge way at home against the Arizona Cardinals in Week 17, looking to secure the NFC West division and guarantee a home playoff game this January.
The Niners are just one of many teams being overshadowed by a handful of marquee matchups coming into Week 17's final slate of regular-season games.
Here are my picks for Sunday's under-the-radar matchups.
Baltimore Ravens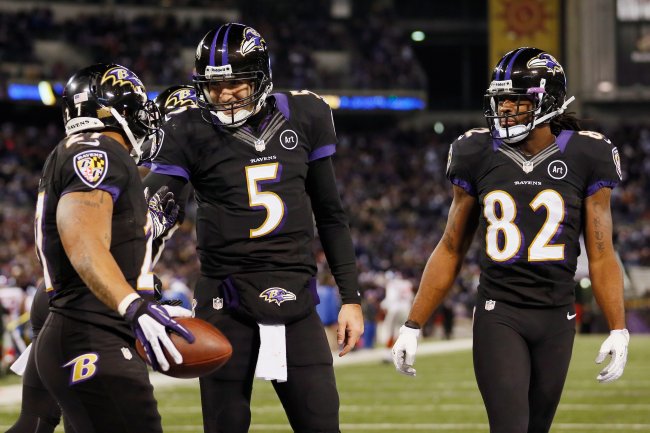 Rob Carr/Getty Images
Baltimore is locked into a home playoff game as the AFC North champion, but will look to keep the pressure on New England for the No. 3 seed. A Patriots loss to the Miami Dolphins in Week 17 and a Ravens win over the Cincinnati Bengals would give Baltimore the No. 3 seed in the AFC.
Plus, the Bengals are already locked into the No. 6 seed in the AFC, which means win or lose they are guaranteed to be on the road against the No. 3 seed on Wild Card Weekend.
If Baltimore executes as effectively as it did last weekend against the New York Giants, the Bengals will fall victim to their division rival yet again. It's no secret that the Ravens have had the Bengals' number as of late, winning four straight over Cincinnati dating back to 2010, and that trend is set to continue this weekend.
The Ravens will want to be playing their best football come playoff time, and a win on Sunday would have them on their way.
New Orleans Saints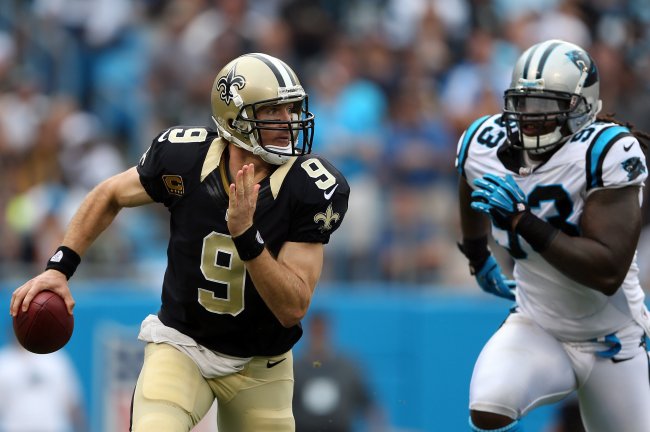 Streeter Lecka/Getty Images
Two hot teams are set to square off in the Superdome this weekend when Cam Newton's Carolina Panthers, winners of three straight, come rolling in to face off against Drew Brees' New Orleans Saints, who have won two in a row and seven of their last 11 overall.
But although the Panthers are scorching right now, the electricity inside the Saints' dome will surely cool them off and prove too much to overcome.
There's no playoff spot on the line for either team, but instead bragging rights heading into 2013. If not for New Orleans' 0-4 start and Carolina's 1-6 opening record, perhaps both squads would be playing for something more in Week 17.
Still, this matchup promises to be one of the weekend's most entertaining, and I like the Saints at home to outlast Carolina.
New England Patriots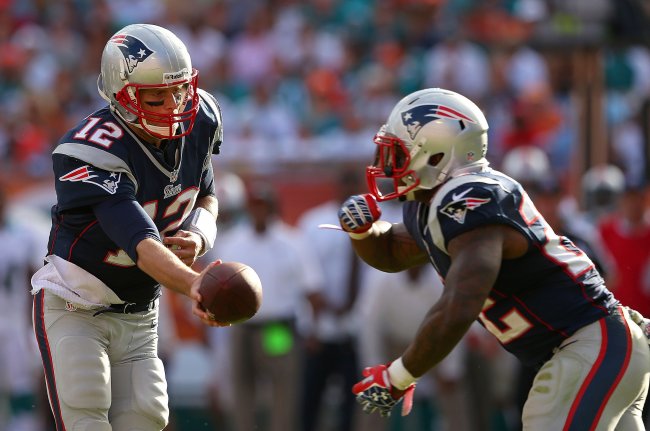 Mike Ehrmann/Getty Images
The New England Patriots have a whole lot to play for in Week 17. With a win, the Pats are still alive for the No. 1 seed and home-field advantage throughout the AFC playoffs, but could potentially fall back to the conference's No. 4 seed with a loss.
But New England will survive comfortably at home on Sunday.
The Pats topped the Dolphins by a touchdown on the road in Week 13 in the two teams' first meeting, and have more to play for the second time around.
Offensively, New England is on an entirely different level (427 total yards and 35 points per game). And defensively, the Patriots are winning the turnover battle (plus-23) better than any other team. Give me New England at home in Week 17.
Follow Bleacher Report Featured Columnist Patrick Clarke on Twitter.