MLB Free Agency 2013: Top 7 Unsigned Free Agents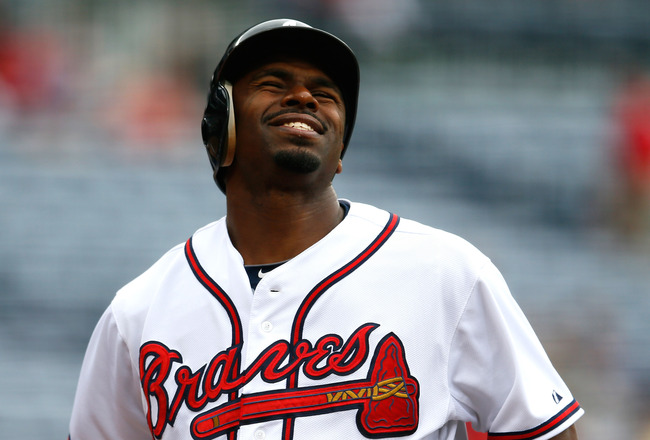 Kevin C. Cox/Getty Images
According to MLBTradeRumors.com, there are seven remaining free agents on the open market from their top 50 free agents with predictions list.
Most of the bunch are pitchers, with the exception of center fielder Michael Bourn and first baseman Adam LaRoche—but all have value and could contribute next season for the right suitor.
With the top two free agents already signed—Zack Greinke with the Los Angeles Dodgers and Josh Hamilton with the Los Angeles Angels—where do you think Michael Bourn (No. 3 on the list) will land?
Will Jose Valverde (No. 44 on the list) call it a career and retire or find a new home elsewhere since the Detroit Tigers have already announced that they will not bring him back next season?
There's certainly a lot to speculate upon, but let's take a look and see where the remaining seven players will most likely end up.
No. 44: Jose Valverde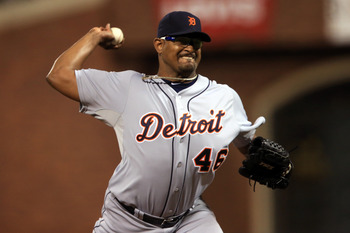 Jose Valverde
Doug Pensinger/Getty Images
According to General Manager/CEO Dave Dombrowski, closer Jose Valverde will not be returning to the Detroit Tigers next season.
Though he has expressed his desire to return to the Tigers bullpen, he has also stated to George Sipple of the Detroit Free Press that he is unsure whether or not he will play next season.
Having been an elite closer for so many years, clubs looking for a set-up man or depth in their bullpen could benefit from signing Valverde to a one-year deal with incentives.
Though there aren't too many teams looking for a closer, perhaps teams like the Chicago Cubs, New York Mets, Milwaukee Brewers or the Colorado Rockies (who all had terrible bullpens in 2012), could benefit from a guy like Valverde in their pen.
No. 25: Joe Saunders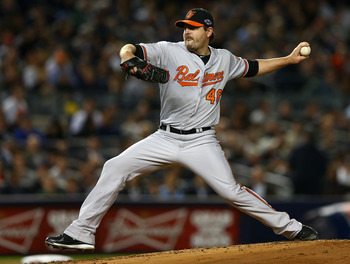 Joe Saunders
Elsa/Getty Images
Joe Saunders pitched moderately last season between the Arizona Diamondbacks and Baltimore Orioles and finished the year with a 9-13 record with a 4.07 ERA in 174.2 innings pitched.
Though those numbers may not seem spectacular, 31-year-old Saunders pitched well in the postseason last year, starting two games for the O's with a combined 1.59 ERA with nine strikeouts in 11.1 innings.
With many teams looking for depth in their starting rotations—the Orioles, Mariners, Padres and Mets have all checked in on Saunders this offseason. The Minnesota Twins have also made him an offer.
It's only a matter of time before he signs...
No. 19: Shaun Marcum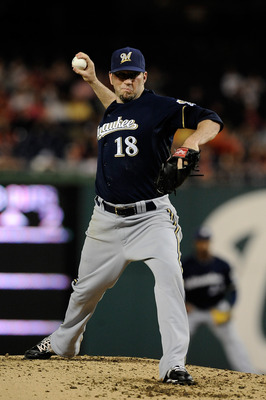 Shaun Marcum
Patrick McDermott/Getty Images
Shaun Marcum will have no problem securing a multi-year contract this offseason.
Marcum, who just recently turned 31, went 7-4 last season with a 3.70 ERA in 124 innings pitched. Though he landed on the 15-day DL last year with elbow tightness, Todd Rosiak of the Journal Sentinel reports that there is nothing structurally wrong with his arm.
Marcum is also coming off of back-to-back seasons of at least 195 innings pitched, 13 wins and a combined 3.59 ERA.
With teams like the Cubs, Padres, Mets and Twins all looking for starting pitching and showing interest, Marcum will sign with a team well before the 2013 season starts.
No. 17: Rafael Soriano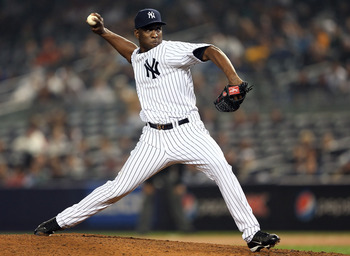 Rafael Soriano
Elsa/Getty Images
Rafael Soriano is coming off of a fantastic year covering for the injured Mariano Rivera.
With 42 saves in 46 opportunities for the Yankees, Soriano finished the season with a 2.26 ERA and 69 strikeouts in 67.2 innings.
Though he is no stranger to injuries and just recently turned 33, Soriano can be an asset to teams looking for bullpen help.
One team that sticks out as a possible fit is the Los Angeles Angels. The Mets and Cubs could also be possible destinations should the Scott Boras client not command an astronomical salary.
We shall see...
No. 15: Adam LaRoche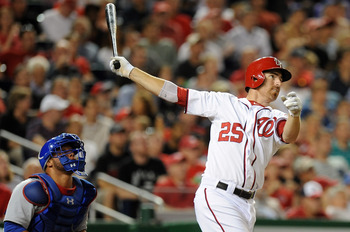 Adam LaRoche
Greg Fiume/Getty Images
Adam LaRoche had a comeback season last year with the Washington Nationals hitting .271 with 30 home runs and 100 RBI. He also won a Silver Slugger and a Gold Glove while finishing 6th in the MVP voting.
According to MLB.com's Bill Ladson, LaRoche had made "a little bit of progress" towards a new deal with the Nationals last week, but is seeking a three-year deal which General Manager Miko Rizzo has still yet to acknowledge his acceptance of.
The upside in letting LaRoche sign with another team is he is also attached to a draft pick compensation.
Though Dan Connolly of The Baltimore Sun had reported that the Orioles are no longer in the mix for LaRoche, the Boston Red Sox and Seattle Mariners could also be appropriate destinations for him.
No. 10: Kyle Lohse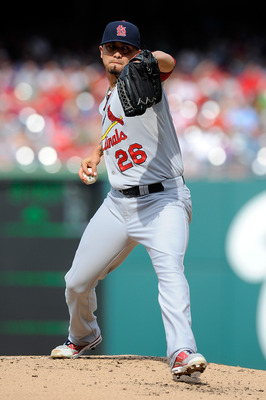 Kyle Lohse
Patrick McDermott/Getty Images
Kyle Lohse is coming off of back-to-back seasons of solid pitching.
Last season with St. Louis he had a 16-3 record and a 2.86 ERA in 211 innings pitched. He also led the National League in winning percentage and games started.
Lohse is the best starting pitcher left on the market, but being a Scott Boras client could make his price tag seem a bit daunting for most teams interested in his services.
I wouldn't be surprised if the Seattle Mariners or even the Texas Rangers took a stab at adding Lohse to their starting rotation—time will tell.
No. 3: Michael Bourn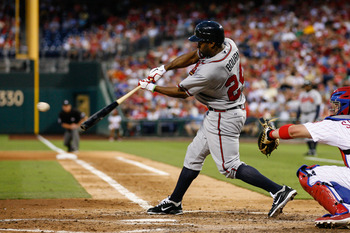 Michael Bourn
Brian Garfinkel/Getty Images
Michael Bourn is the best free agent player left on the market.
The 2012 All-Star, finished the season with a .274 batting average, 171 hits, 42 stolen bases, 10 triples and 96 runs scored. He's also a strong defender in center field and is always a threat on the base paths.
Though signing him would cost a team a draft pick, Bourn is the complete package and will make any team better that picks him up.
Jon Heyman of CBSSports.com recently reported that the Texas Rangers had interest in the speedy outfielder—but the Mariners, Cubs and Phillies could also potentially be a good fit for him as well.
Keep Reading