AFC Playoff Picture 2013: Power Ranking Top Remaining Wild-Card Contenders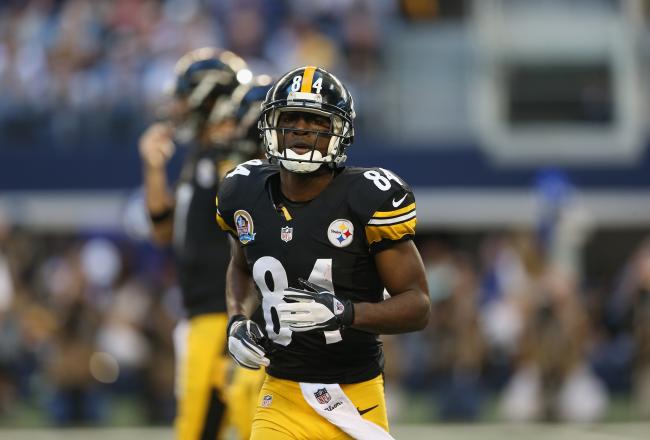 Ronald Martinez/Getty Images
The final pieces of the AFC playoff picture look a lot clearer than the NFC, with a lot less clutter at the bottom, and the top already decided. But the drama unfolding does lead to plenty of speculation about which team is the best.
There are three true contenders for the final two playoff spots in the AFC, each of them with a very different story bringing them to this point.
Indianapolis is far ahead of its rebuilding schedule; Pittsburgh is the team that always competes, but has struggled this year due to injuries to key players; Cincinnati is trying to establish itself as a major player in the AFC after making the playoffs last year.
But which team stands out above all the rest? Here are our rankings of the top contenders for the AFC wild-card spots.
No. 3: Indianapolis Colts (9-5)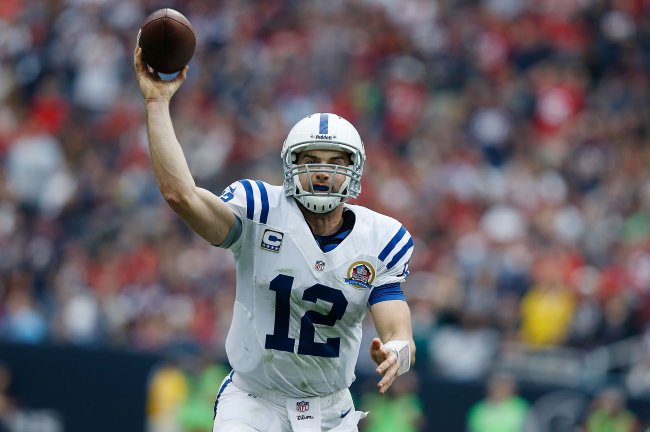 Scott Halleran/Getty Images
As great as the story of the 2012 Indianapolis Colts is, it doesn't change the fact that this team is still a couple of years (and impact players on both sides of the ball) away from being a serious Super Bowl contender.
Going over their schedule, specifically the teams they have beaten,it leaves a lot to be desired. They have lived by the proverbial sword, flirting with disaster more often than not and living to talk about it.
They do have two impressive wins over Green Bay and Minnesota, but for the most part, they have been beating up on teams like Tennessee, Detroit, Jacksonville, Miami and Buffalo. They need just one more win to get in the playoffs, but they seem like a one-and-done team.
There is no shame in that considering where this team was at just one year ago, though it is not their time yet.
No. 2: Cincinnati Bengals (8-6)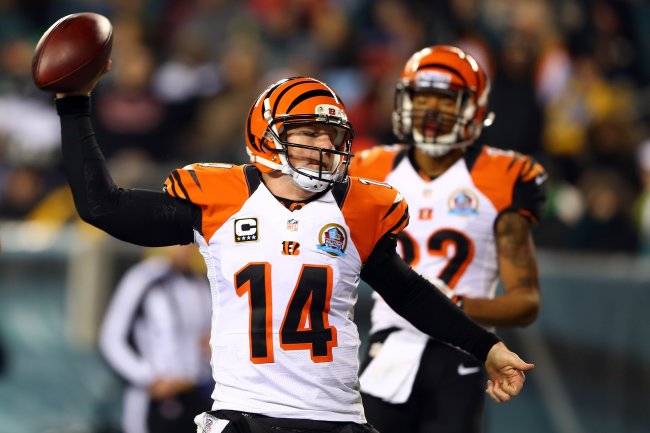 Elsa/Getty Images
Which is the most dangerous AFC contender?
The Bengals have done a remarkable job turning their season around following a 3-5 start. Quarterback Andy Dalton's season mirrors that of the team's. He had a 14-to-11 touchdown-to-interception ratio in the first eight games; that ratio is 12-to-3 to in the last six games.
The defense is playing much better, albeit against the likes of Kansas City, Oakland and San Diego. As impressive as they have been lately, the final two weeks of the season, against division rivals Pittsburgh and Baltimore, will tell us all we need to know about how far they have come.
Since the start of the 2011 season, the Bengals have lost all five of their games against the Steelers and Ravens. The true mark of a contender is being able to conquer the biggest obstacles standing in your way.
Let's see what the Bengals really are made of.
No. 1: Pittsburgh Steelers (7-7)
Ronald Martinez/Getty Images
In typical NFL fashion, the best remaining wild-card contender in the AFC is the one with the worst record.
Should the Steelers fail to make the playoffs, they are going to spend a lot of time in the offseason wondering what might have been. If they are able to sneak in, they could be the most dangerous team in the AFC.
Of all the problems they have had this year, the biggest one is just staying healthy. They lost Ben Roethlisberger for three weeks, their secondary has been decimated by the injury bug. Their offensive line is abysmal, which hinders their power-running style.
Yet despite all those problems, Roethlisberger continues to prove why he is one of the best quarterbacks in the NFL, and the defense still ranks first in the league in total defense and eighth in points allowed.
They control their destiny over the final two weeks of the season. If they can defeat Cincinnati in Week 16, they will just need to take care of business against Cleveland at Heinz Field. That Black and Yellow mystique is going to carry the Steelers into the second season.
AFC PLAYOFF PICTURE
DIVISION LEADERS
No. 1 Seed Houston Texans (12-2) Clinched AFC South
No. 2 Seed Denver Broncos (11-3) Clinched AFC West
No. 3 Seed New England Patriots (10-4) Clinched AFC East
No. 4 Seed Baltimore Ravens (9-5) Lead AFC North; Clinched Playoff Berth


WILD CARD LEADERS
No. 5 Seed Indianapolis Colts (9-5)
No. 6 Seed Cincinnati Bengals (8-6)
IN THE HUNT
Pittsburgh Steelers (7-7)
Miami Dolphins (6-8)

REMAINING SCHEDULE
AFC
Houston: vs. Minnesota, at Indianapolis
Denver: vs. Cleveland, vs. Kansas City
New England: at Jacksonville, vs. Miami
Baltimore: vs. New York Giants, at Cincinnati
Indianapolis: at Kansas City, vs. Houston
Cincinnati: at Pittsburgh, vs. Baltimore
Pittsburgh: vs. Cincinnati, vs. Cleveland
Miami: vs. Buffalo, at New England
This article is
What is the duplicate article?
Why is this article offensive?
Where is this article plagiarized from?
Why is this article poorly edited?