5 2013 NFL Draft Prospects Guaranteed to Interest the Steelers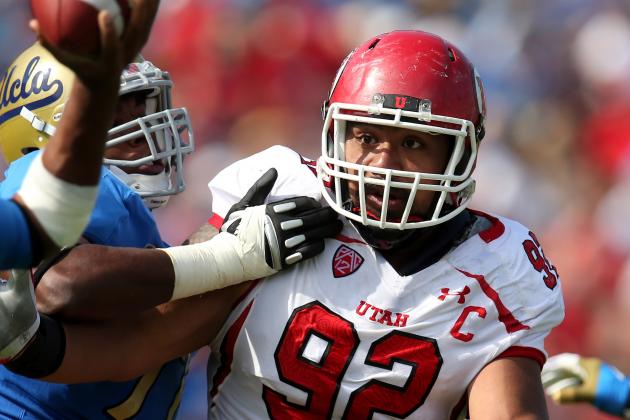 Stephen Dunn/Getty Images

April's draft may be months away, but pending the outcome of Sunday afternoon's contest with the Bengals, the Steelers draft preparations might be starting a little early.
Every season, teams will fall in love with certain players. Whether it be because of scheme fit, because they are workout warriors or that they just have sheer talent and football ability, teams come away with a few guys they'd really love to have on their team.
Let's check out five guys who are guaranteed to interest the Steelers leading up to April.
Begin Slideshow

»
Scott Cunningham/Getty Images

I'll start by saying that no matter if the Steelers make the Playoffs or not, there's generally no chance that Pittsburgh is going to be able to acquire Georgia's Jarvis Jones.
With that said, they're still going to be very interested in this guy.
Jones is an absolute stud and knows how to get to the quarterback. He's the top pass rusher in this years draft and, according to many experts, is the number one overall player on most draft boards. His speed, strength and fluidity will garner him a top five pick.
Jones' biggest asset to the Steelers is maybe that he already knows how to play in their scheme. He's a guy who has stood up his entire career, something he'd be doing in Pittsburgh.
Like I said, it's highly unlikely the Steelers would be able (or wiling) to pay the price for Jones, but he could be a game changer on defense, especially for a team whose pass rush has fallen down to earth over the past few seasons.

Jonathan Daniel/Getty Images

After playing against a guy like Haloti Ngata for years, the Steelers could use a player like that of their own. And Utah's Star Lotulelei is as close as they're going to get.
Lotulelei is massive and exceptionally strong. He's got the ability to play the nose tackle position or bump outside to defensive end. He's versatile and very athletic for his size.
Like Jones, it's unlikely that Lotulelei will be available when the Steelers are selecting, but given Pittsburgh's infatuation with 1st-round defensive ends during the Tomlin era (Hood, Heyward), I'd give them a little better odds on making a move for this guy.
Lotulelei would bring instant upgrade to a defensive line that needs it. Ziggy Hood has never really panned out to what the team hoped and nose tackle Casey Hampton is playing on borrowed time. If they've got a shot at this young man, they should take it.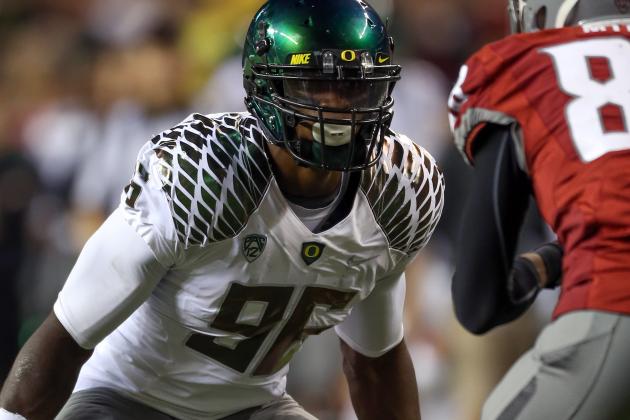 Otto Greule Jr/Getty Images

Oregon's Dion Jordan is an intriguing prospect.
He's not a very polished player and will need some coaching when he gets to the next level, but he may just be the best pure pass rusher in this years draft. And that's something the Steelers should be in the market for.
Jordan is projected to play outside linebacker in the NFL and fit well in the Steelers 3-4 system. He'd have time to develop as a complete player while still providing the team with an elite pass rusher on passing downs. Think Aldon Smith from a few years ago.
Jordan will most likely come off the board between picks 10-20 so the Steelers might have a shot. But pass rushers tend to rise in the draft and could pull Jordan out of Pittsburgh's reach.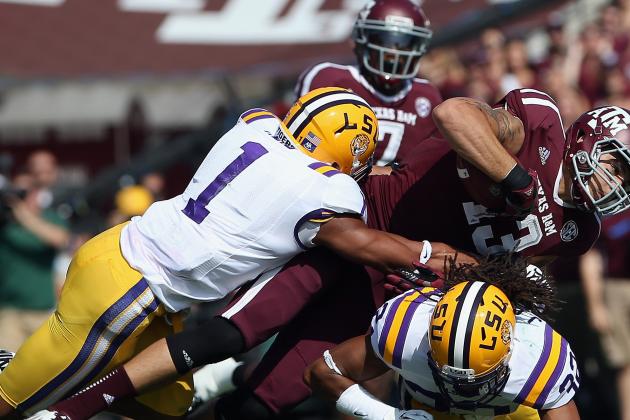 Ronald Martinez/Getty Images

Of all the players talked about in this article so far, Eric Reid might be the most realistic option for the Steelers considering where they'll be picking. But that doesnt' make Reid a bad option.
When you watch Reid play, you can see the guy just loves playing the game of football. It also doesn't hurt him that he's pretty darn good at it. At LSU, Reid plays free safety and gives new meaning to the word free. He's like Troy Polamalu in some ways.
Pittsburgh should be in the market for a safety considering both Polamalu and Ryan Clark are on the wrong side of 30 and 2012 proved their backup situation isn't very strong.
Reid should be available when the Steelers are picking and I think the more they see of this kid, the more they're going to like him.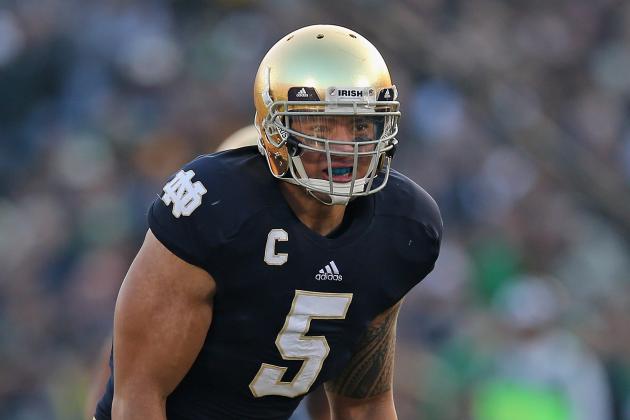 Jonathan Daniel/Getty Images

Come on, you had to know he was going to show up on this list.
Every team in the league is going to be interested in Manti Te'o. The guy is an absolute defensive stud with a presence we may not have seen from a middle linebacker in a long time.
Te'o isn't just able to stop the run, but he's great in pass coverage and was the unquestioned leader of an Irish defense that traditionally, hasn't been very good in a long time. You can really see this kid's leadership qualities when he sets foot on the field.
Leadership is something the Steelers have struggled with this season, especially on the defensive side of the ball.
There's no doubt in my mind that the Steelers are going to look long and hard at Manti Te'o and, although, he'll most likely be out of reach, if the opportunity presents itself, they shouldn't hesitate to make a move for this guy.