Where Mike Trout/Josh Hamilton/Albert Pujols Rank Among MLB's Best Trios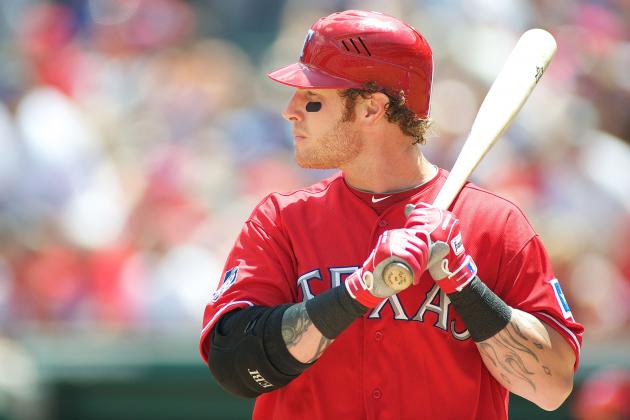 Cooper Neill/Getty Images

A year after making a splash with the signings of Albert Pujols and C.J. Wilson, the Angels are at it again as they've reportedly signed Josh Hamilton to a five-year, $125 million deal (ESPN LA).
The signing makes an already solid Angels lineup a downright scary one, as Hamilton will team with Mike Trout and Albert Pujols to form a dynamic offensive trio.
But where does that trio rank among others in the MLB today? Here's a look at the top five offensive trios in baseball entering the 2013 season.
Begin Slideshow

»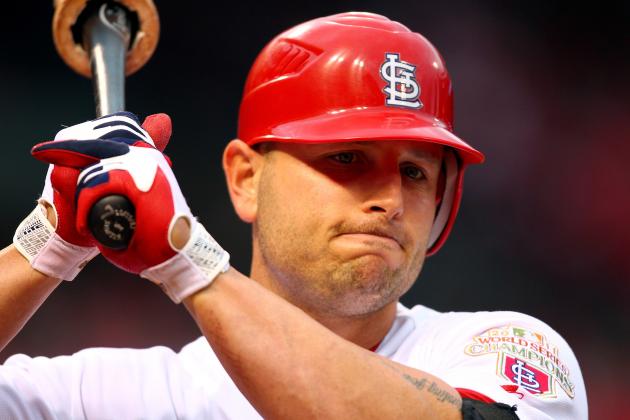 Dilip Vishwanat/Getty Images

Trio: LF Matt Holliday, 1B Allen Craig, C Yadier Molina
Really take your pick of which player joins Holliday and Craig, as Carlos Beltran and David Freese are impressive options as well. However, with Freese's injury history and Beltran's second-half drop-off, Molina gets the nod.
The defensive wizard has emerged as one of the game's best offensive catchers over the past two seasons, and he set career highs across the board last year at .315 BA, 22 HR, 76 RBI, kicking in 12 steals for good measure.
Craig, who missed the start of the season following knee surgery and was slated to be a super utility guy, quickly stepped into the everyday first base role with Lance Berkman injured. He shined in his first full season with a .307 BA, 22 HR, 92 RBI line over 469 at-bats. Over a full season of at-bats, he has the potential to rank among the game's run production elite.
Then there's Holliday, whose seven-year, $120 million contract (h/t SI) has never once been questioned during his tenure with the Cardinals, as he's been a consistent offensive force with terrific on-base skills in the middle of the team's lineup.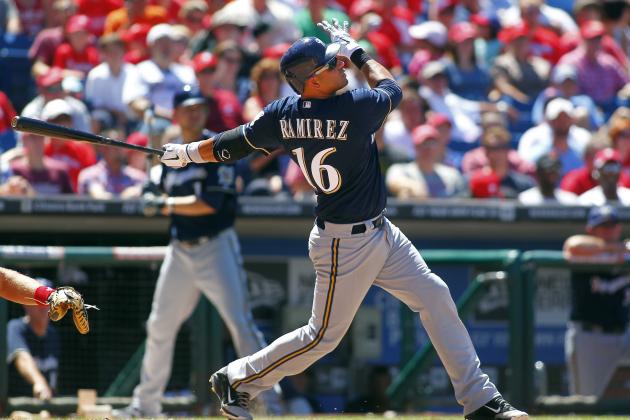 Rich Schultz/Getty Images

Trio: 3B Aramis Ramirez, LF Ryan Braun, 1B Corey Hart
Despite dealing ace Zack Greinke at the deadline, the Brewers were able to put together a late-season playoff push thanks in large part to an offense that ranked first in the NL in runs scored (776).
The loss of Prince Fielder last offseason was a blow, but free-agent signing Aramis Ramirez did a great job making up for the lost production with a .300 BA, 27 HR, 105 RBI season at the hot corner.
Hart shifted in from the outfield to take over at first base when Mat Gamel went down with a season-ending injury, and he reached the 30-home-run mark for the second time in his career on his way to an .841 OPS.
Meanwhile, Braun remains one of the most dynamic offensive players in all of baseball with a .319 BA, 41 HR, 112 RBI season last year. He also swiped 30 bases for his second straight 30/30 season, while the 41 long balls marked a career high and paced the National League.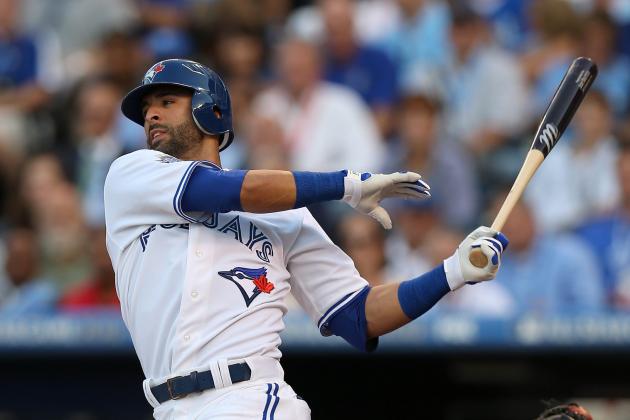 Jonathan Daniel/Getty Images

Trio: SS Jose Reyes, RF Jose Bautista, 1B Edwin Encarnacion
Back in 2009, this trio would have looked absolutely ridiculous on this list, but Bautista and Encarnacion have both exploded late in their careers to give the Blue Jays a dangerous pair in the middle of the order.
Their run production numbers should only benefit from the addition of Reyes to the top of the order. He failed to match his .337 average from 2011 that won him the batting title, but his .287 BA, 11 HR, 57 RBI line was more than enough alongside 12 triples and 40 stolen bases.
After leading the AL in home runs in back-to-back seasons, Bautista battled through an injury-plagued campaign last year. However, he still managed 27 home runs and 65 RBI over just 332 at-bats, and he should be back at 100 percent heading into 2013.
In his absence, journeyman Encarnacion stepped up big time, as he hit .280 BA, 42 HR, 110 RBI and posted a stellar .941 OPS. That earned him a three-year, $27 million extension (h/t ESPN), and a full season of him and Bautista hitting alongside one another could spell trouble for the rest of the American League.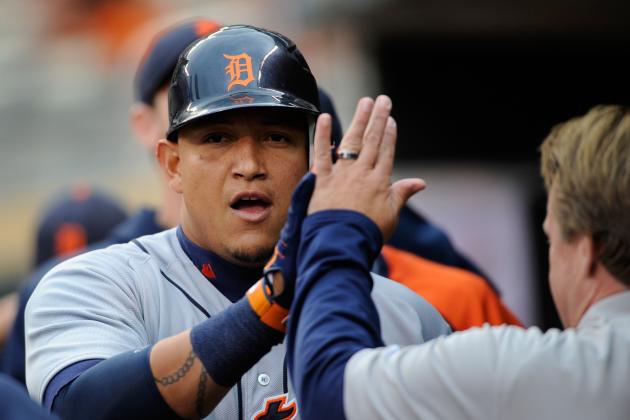 Hannah Foslien/Getty Images

Trio: CF Austin Jackson, 1B Prince Fielder, 3B Miguel Cabrera
With the signing of Prince Fielder last season, the Tigers assembled what was then viewed as the best power hitting duo in baseball. However, it is the addition of a third star to that group that makes the Tigers lineup so dangerous.
Torii Hunter and the returning Victor Martinez could very well be added to that group as the third player and the trio would still rank in the top five, but it's emerging star Austin Jackson who belongs as the third.
Jackson hit .300 last season atop the Tigers' order, and raised his OBP a whopping 60 points (.317 to .377) as he became a bona fide table-setter. He also displayed solid power with 16 home runs, and he led the AL with 10 triples. His .856 OPS was elite from the leadoff spot.
What really needs to be said about Fielder and Cabrera, as they are both threats to hit .300 BA, 30 HR, 100 RBI every season? Cabrera is coming off of the Triple Crown and Fielder made a seamless transition to the American League last season. They should continue to carry the run production load.
Stephen Dunn/Getty Images

Trio: CF Mike Trout, 1B Albert Pujols, LF Josh Hamilton
The Angels won on a number of levels with the Hamilton signing, as it not only made their already solid offense arguably the best in baseball, but it also prevented the slugger from re-signing with the division rival Rangers.
Trout is coming off of perhaps the greatest rookie season in baseball history, and while some level of regression can be expected, he's simply too talented for a full-blown sophomore slump. The thought that he could actually get better down the road has to be a terrifying one for the other 29 teams.
Pujols, whose contract looked like a huge mistake when he was hitting .194 without a home run on May 4, looked every bit the superstar the Angels hoped he'd be with a .305 BA, 16 HR, 54 RBI second half. He should be much more comfortable and productive from the get-go this coming season.
And finally there's Hamilton, who set a career high last season with 43 home runs and still managed to hit .285 despite a prolonged second-half slump. He'll miss some time to injury as he has throughout his career, but 125 games of Josh Hamilton is more production than you get out of most big league players over a full season.