MLB Offseason: 8 Crazy Storylines That Won't Go Away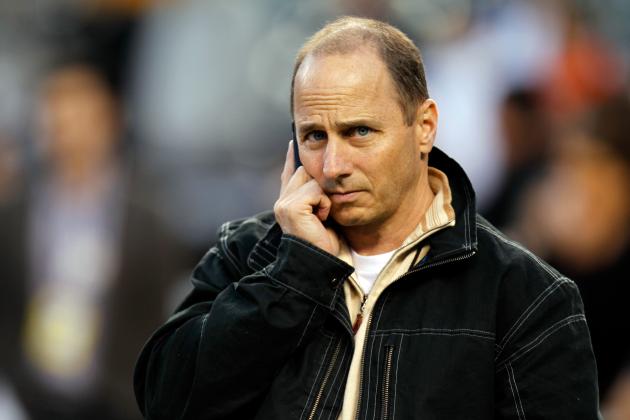 Gregory Shamus/Getty Images
Brian Cashman is just one of many general managers who has spent most of his winter on the phone
It's that time of year, the MLB offseason, where players change teams, division dynamics are altered and there is drama all over baseball without a pitch being thrown.
Already this winter, with still roughly two weeks until Christmas, this has been an incredibly eventful offseason. Trades of Michael Young and Shin-Soo Choo, Kevin Youkilis signing with the Yankees and Shane Victorino signing with the Red Sox are just some of the headlines this offseason.
Despite all of the stories that are closed and have already happened, there are an incredible amount of headlines that just won't go away.
Begin Slideshow

»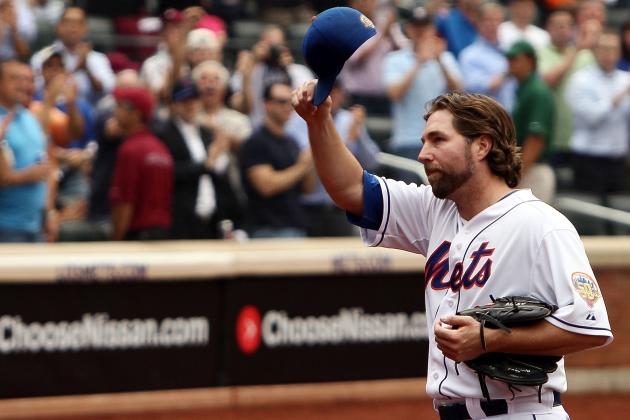 Alex Trautwig/Getty Images
R.A. Dickey wants an extension from the Mets before this season
The Mets, stuck in perpetual mediocrity, finally had a bright spot last season in knuckleballer R.A. Dickey who led their rotation, won 20 games and won the Cy Young award. One would think that the Mets would give their ace whatever he asked for, right?
Wrong. Dickey and the Mets have stopped and started contract talks all offseason, before the 38-year-old finally gave the ultimatum that he wants an extension before this season or he will probably leave in free agency in 2014.
The Mets are in a rebuilding stage and are not ready to compete right now, but locking up Dickey is vital to whatever plans they do have in the coming years. For Sandy Alderson and the Mets' front office to allow Dickey to walk would be one of the more boneheaded personnel moves team history.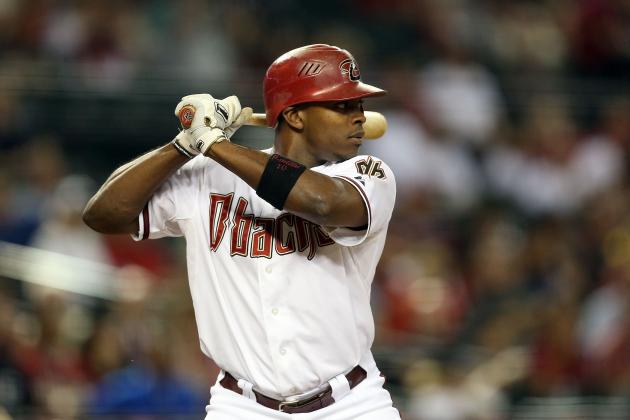 Christian Petersen/Getty Images
Will the D'Backs trade Justin Upton?
It seems like Justin Upton rumors have been floating around forever now as the 25-year-old right fielder approaches free agency. After already trading Trevor Bauer to the Indians, will the Diamondbacks continue to clean house?
Upton is one of the more valuable trade chips in all of baseball because of his tools and his age. He is a once-in-a-generation talent who could net the D'Backs enough prospects to rebuild and develop a core.
Reportedly, Arizona is now unlikely to trade Upton, but they were previously in discussions with the Texas Rangers for either über-prospect Jurickson Profar or all-star shortstop Elvis Andrus. Don't be surprised if they can swing a deal for similar caliber players before spring training.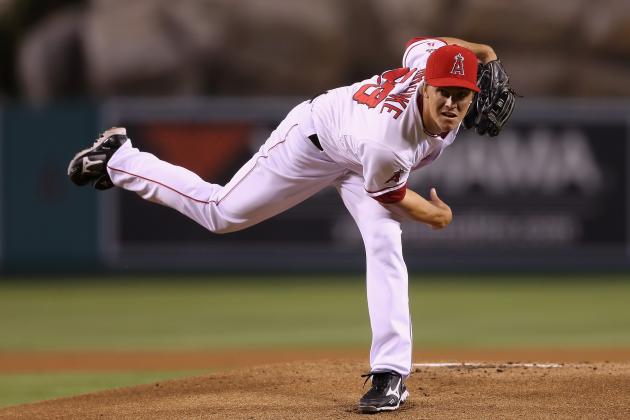 Jeff Gross/Getty Images
Zack Greinke will be moving from Anaheim to Chavez Ravine this season
After bringing in Hanley Ramirez, Josh Beckett, Adrian Gonzalez and Carl Crawford in trades last season and taking on about $71 million in salary, the Dodgers have already spent big this offseason.
They signed ace Zack Greinke away from their L.A. rival Angels with a record six-year $147 million deal. Also, they signed Korean lefty Hyun-Jin Ryu for six years and over $36 million after posting a $25.7 million posting fee for the rights to negotiate with him.
Guggenheim Baseball Partners clearly have a very big budget, as they are projected to shatter the 2008 Yankees payroll record of $208 million. Their 2013 payroll will probably be in excess of $230 million.
Clearly in win-now mode, the Dodgers will have a lineup including Ramirez, Crawford, Gonzalez, Matt Kemp and Andre Either while sending a rotation to the mound of aces Clayton Kershaw and Zack Greinke, along with Chad Billingsley, Chris Capuano, Josh Beckett and Ted Lilly.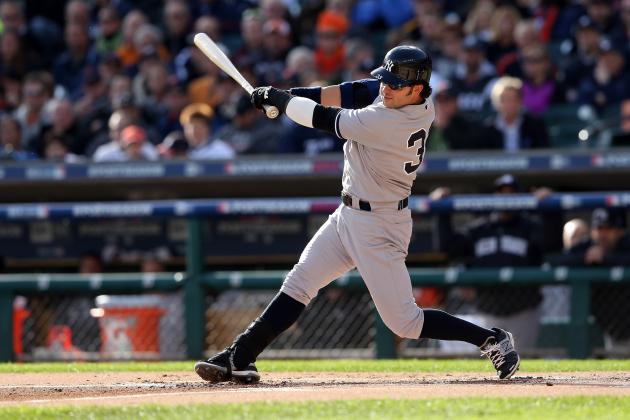 Leon Halip/Getty Images
Nick Swisher's time in the Bronx is over
Nick Swisher is one of the better players left on the market and will almost surely not return to New York, where he spent three seasons as the Yankees' right fielder. The question now becomes, where will the fun-loving switch hitter land?
The Red Sox have been talked about as a possible landing spot to replace the departed Carl Crawford as a reliable outfield bat, but the Texas Rangers and Cleveland Indians are also in the mix as they look to replace Josh Hamilton and Shin-Soo Choo, respectively.
Swisher will meet next week with multiple teams and is expected to command something in the range of three to five years at $13-$15 million per year.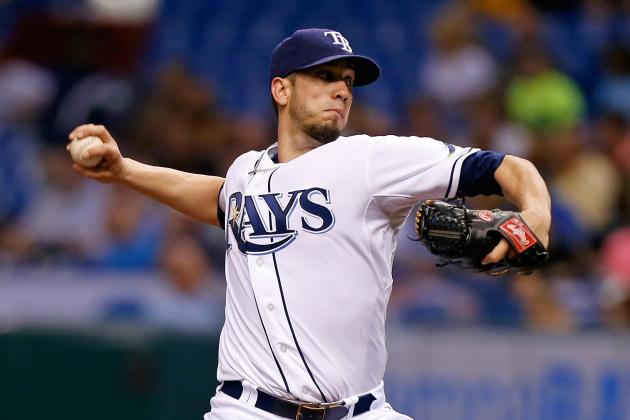 J. Meric/Getty Images
The Rays compiled even more top prospects after dealing ace James Shields
Oddly, the ever-mediocre Kansas City Royals are in win-now mode. Earlier this week, the young Royals dealt top prospects Wil Myers and Jake Odorizzi, as well as two other prospects for James Shields and Wade Davis.
Since the trade, baseball experts have debated who got the better end of this deal. The Royals got a true ace in Shields and a reliable starter in Davis to slot in their rotation with Jeremy Guthrie and Ervin Santana. This will surely help their prospects of competing for the AL Central crown.
The Rays received Jake Odorizzi, the prospect that Kansas City got from Milwaukee for Zack Greinke, and one who projects to be a front of the rotation starter, as well as Mike Montgomery, an ace upside pitcher who has struggled somewhat in the minors.
The real prize of the deal was outfielder Wil Myers, who will likely debut this summer for Tampa Bay and slot immediately in the middle of their order.
It's hard to say who won, but both teams definitely filled needs in this exchange.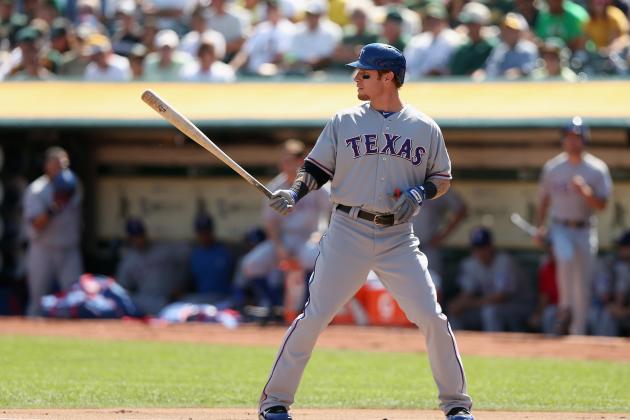 Ezra Shaw/Getty Images
Slugger Josh Hamilton will be moving to L.A. this season
The Dodgers aren't the only team in L.A. spending the big bucks on the free-agent market. Last offseason, the Angels spent upwards of $330 million on Albert Pujols and C.J. Wilson.
This season, their big splash so far has been Josh Hamilton, who signed for five years and $125 million yesterday. The Angels lineup now includes home run derby participant Mark Trumbo, former NL MVP Albert Pujols, 2012 AL MVP runner-up Mike Trout and a former AL MVP in Hamilton.
For a team that missed the playoffs last season, will the acquisition of Hamilton, coming off a career-high 43 home run season, put them over the edge?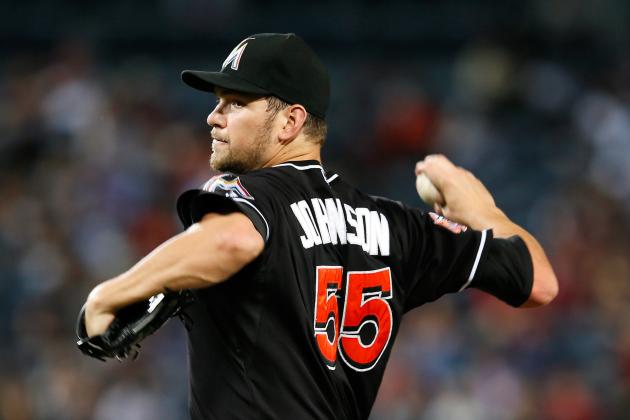 Kevin C. Cox/Getty Images
The Marlins shed almost every recognizable name on their roster
Between trading Hanley Ramirez to the Dodgers and the mega-deal that sent Jose Reyes, Mark Buehrle, Josh Johnson, Emilio Bonifacio and John Buck to the Blue Jays, the Marlins have traded the entire core of their roster outside of Giancarlo Stanton.
They also dealt Heath Bell to the Diamondbacks and upon receiving shortstop Yunel Escobar from Toronto, they moved him to Tampa Bay.
Will the MLB force owner Jeff Loria to spend more money? Will they make him sell the team? Will he be allowed to shed even more payroll? Or will they just keep the status quo?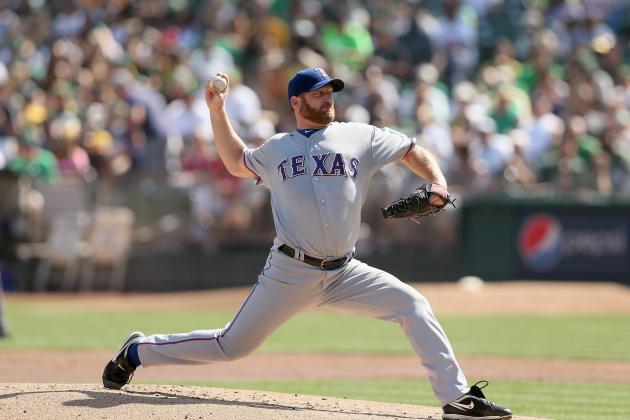 Ezra Shaw/Getty Images
Ryan Dempster is one of the biggest-name free agents left
After Anibal Sanchez re-signing with the Tigers today for $80 million and Ryan Dempster reportedly signing with the Red Sox, who else will make a big offseason headline?
Will anyone make a surprise move like the Yankees-Mariners trade that sent Jesús Montero to Seattle and Michael Pineda to New York last offseason? Which general manager has a few tricks left up his sleeve?
The offseason has been action-packed so far, but there is a lot of time left before pitchers and catchers report to camp and the preseason playoff picture can change a whole lot in between now and then.