NFL Power Rankings: Seattle Seahawks and Dark-Horse Super Bowl Contenders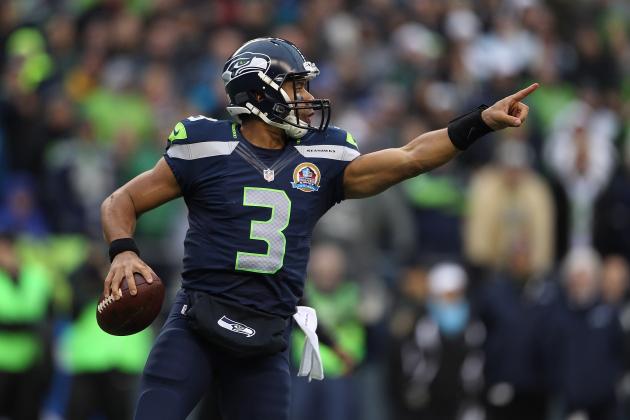 Kevin Casey/Getty Images

Quietly, the Seattle Seahawks have emerged as one of the NFL's dark-horse Super Bowl contenders.
Winners of four of the last five games, and with wins over Dallas, Green Bay, New England and Chicago on its 2012 profile, Seattle is a team that can make a run through the NFC playoffs.
At 8-5 through Week 14, Seattle likely only needs wins in two of its last three games to qualify for the postseason. The Seahawks finish at Buffalo (5-8), vs. San Francisco (9-3-1-) and at St. Louis (6-6-1). They'll be favored in both Buffalo and St. Louis, and a home game against the 49ers represents a chance for Seattle to make a last-ditch run at the NFC West crown.
Rookie quarterback? Who cares. The Seahawks are capable of doing major damage in the postseason this January.
In the following slides, we'll break down our Week 15 power rankings and the teams that are dark-horse candidates to make the Super Bowl.
Begin Slideshow

»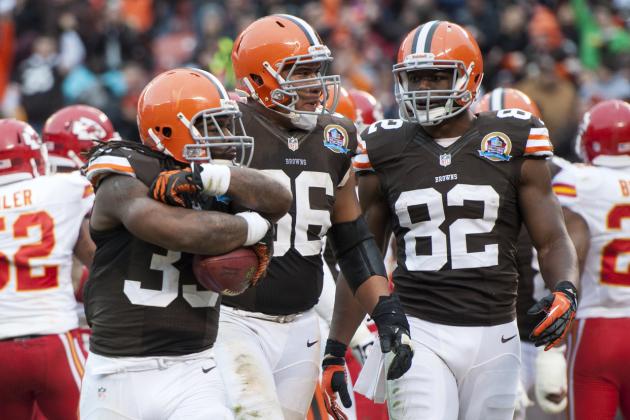 Jason Miller/Getty Images

32. Arizona Cardinals (4-9)
31. Kansas City Chiefs (2-11)
30. Jacksonville Jaguars (2-11)
29. Oakland Raiders (3-10)
28. Tennessee Titans (4-9)
27. Philadelphia Eagles (4-9)
26. Detroit Lions (4-9)
25. Carolina Panthers (4-9)
24. Miami Dolphins (5-8)
23. Buffalo Bills (5-8)
22. New Orleans Saints (5-8)
21. New York Jets (6-7)
20. San Diego Chargers (5-8)
19. Cleveland Browns (5-8)
18. St. Louis Rams (6-6-1)
17. Minnesota Vikings (7-6)
16. Tampa Bay Buccaneers (6-7)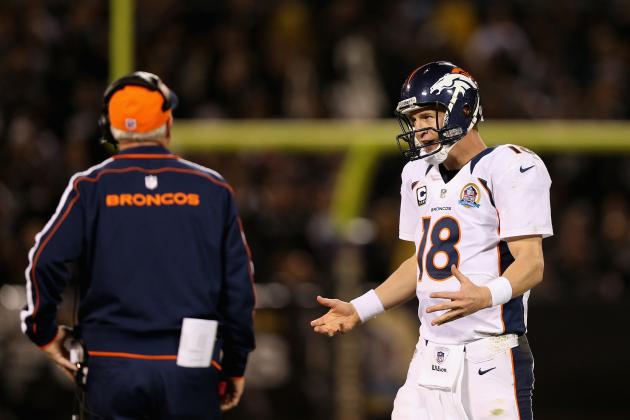 Ezra Shaw/Getty Images

15. Cincinnati Bengals (7-6)
14. Dallas Cowboys (7-6)
13. Pittsburgh Steelers (7-6)
12. Washington Redskins (7-6)
11. Chicago Bears (8-5)
10. Seattle Seahawks (8-5)
9. Indianapolis Colts (9-4)
8. Baltimore Ravens (9-4)
7. New York Giants (8-5)
6. Green Bay Packers (9-4)
5. Atlanta Falcons (11-2)
4. San Francisco 49ers (9-3-1)
3. Denver Broncos (10-3)
2. New England Patriots (9-3)*
1. Houston Texans (11-1)*
*Plays Monday night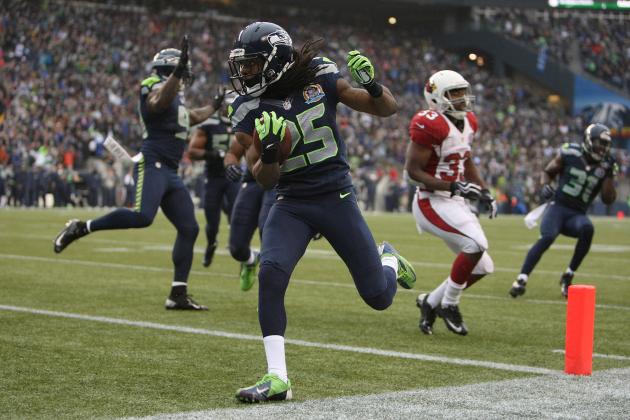 Kevin Casey/Getty Images

Beating a hapless Cardinals team 58-0 probably isn't a performance that will springboard the Seahawks to a Super Bowl run. But the season's most dominating win does highlight everything that Seattle does so well—areas that will make this team a tough out come the postseason.
The Seahawks ran for 284 yards, averaged 9.5 yards a pass, caused eight turnovers and dominated third down and time of possession. While each number is inflated because of the blowout, you could argue that Seattle has been one of the more efficient teams in the NFC in each category this season.
The Russell Wilson effect (passer rating of over 115.0) over the last five games also gives the Seahawks a chance to make some noise in the postseason. He's getting better each and every week.
Winning three road games would be difficult, but this team is constructed to win January games in ugly conditions.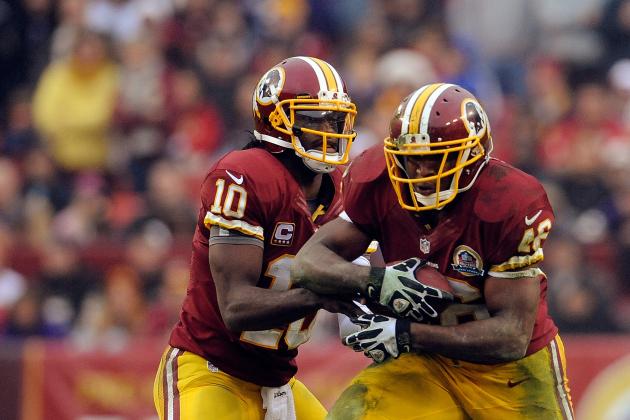 Patrick McDermott/Getty Images

At least recently, record hasn't mattered for the NFC team qualifying for the Super Bowl. If you can get hot late and stamp your ticket to the postseason dance, anything can happen.
The Redskins are closing in on doing the first two.
Washington has won four straight games after a 3-6 start, and games against Cleveland, Philadelphia and Dallas to close the season provides an opportunity for the Redskins to enter the postseason as the NFC's hottest team.
Robert Griffin III's knee is an issue, and him missing any of the final three games could put Washington's playoff hopes in jeopardy. But if he's healthy, the Redskins can probably compete with any team in the NFC.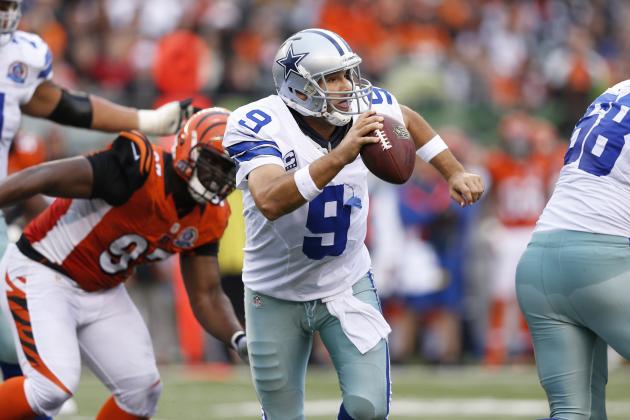 Joe Robbins/Getty Images

Laugh if you want. Don't believe it if you want. Each is understandable, as these Cowboys haven't earned anyone's respect or trust.
But as the pieces start coming together, don't count out their potential to make a late run in the NFC.
The Cowboys are 4-1 over their last five games. And if the ball bounces different in Atlanta, Baltimore or against the Giants, we might be talking about Dallas as one of the NFC's playoff locks.
Still, with Tony Romo creating at quarterback and DeMarcus Ware anchoring the pass rush, the Cowboys are a team that can continue its run into the postseason. Week 17 in Washington could decide which dark horse goes to the postseason.