Atlanta Falcons: Keys to Week 14 Victory over Carolina Panthers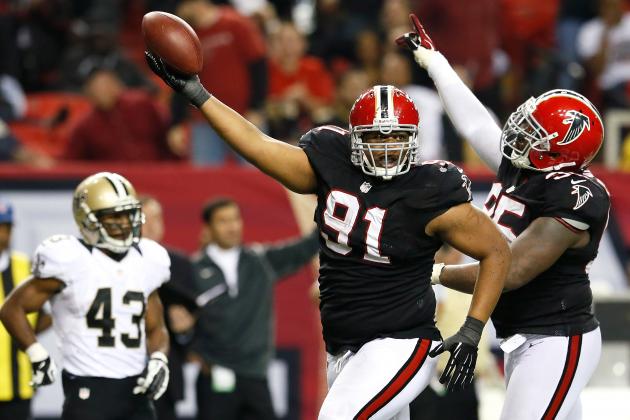 Kevin C. Cox/Getty Images

The Atlanta Falcons head to Charlotte on Sunday for an NFC South matchup against the Carolina Panthers.
In Week 13 the Falcons secured the division title with a 23-13 win over the New Orleans Saints. It's the earliest Atlanta has ever clinched a title. And with a record of 11-1, 2012-13's edition of the dirty birds are on a flight path toward setting multiple franchise records.
And those numbers are impressive.
Quarterback Matt Ryan has thrown for 3,590 yards. Wide receiver Roddy White has eclipsed 1,000 yards receiving. Julio Jones is knocking on his door with 931 yards.
Despite its record and impressive individual numbers, there continue to be question marks surrounding the franchise—most notably, about whether they can get past the first round of the playoffs.
It's a question that has haunted this group since an embarrassing first-round loss to the New York Giants last season. The sting of not finishing what they started has lingered to this point in 2012-13.
Will it carry over or be overlooked against the Panthers?
Begin Slideshow

»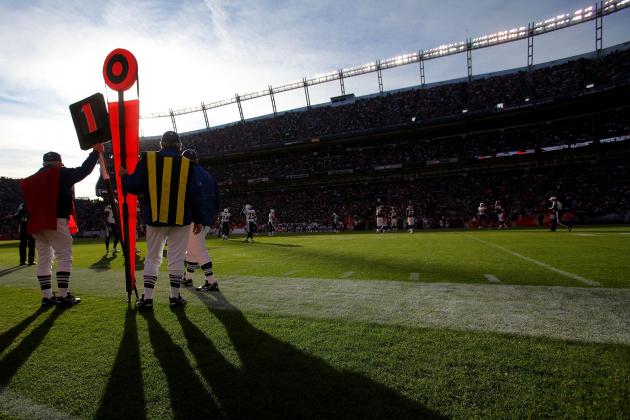 Doug Pensinger/Getty Images

It has been said a team's best defense is its offense.
Atlanta converted only one of 11 third down opportunities against New Orleans in Week 13, allowing the Saints to keep the ball over 10 minutes in both the second and third quarters.
If you're scoring at home, that's over 20 minutes of play in two quarters for the Falcons D.
At this point of the season, Atlanta's offense should be running on all cylinders, sustaining drives and converting third downs.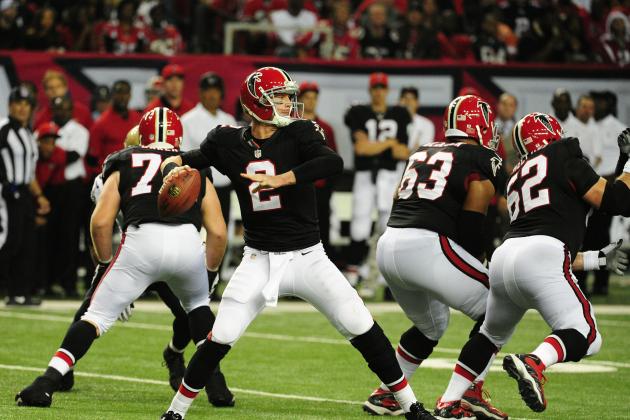 Scott Cunningham/Getty Images

There are very few weaknesses in the Falcons offensive attack, and the most glaring shines along the middle of the offensive line.
Through 12 games the Falcons have allowed quarterback Matt Ryan to be sacked 22 times. He has been hit an additional 60. That makes 82 times that Ryan has been contacted by a defender. And as you might have guessed, a majority came from pressure up the middle.
After a very physical game in the trenches, expect the Falcons to recommit themselves to protecting the pocket. As they should.
Carolina's Charles Johnson was credited with 3.5 sacks the last time he faced Ryan. You can bet both Johnson and Panthers head coach Ron Rivera will be even more creative with their pass rush than before.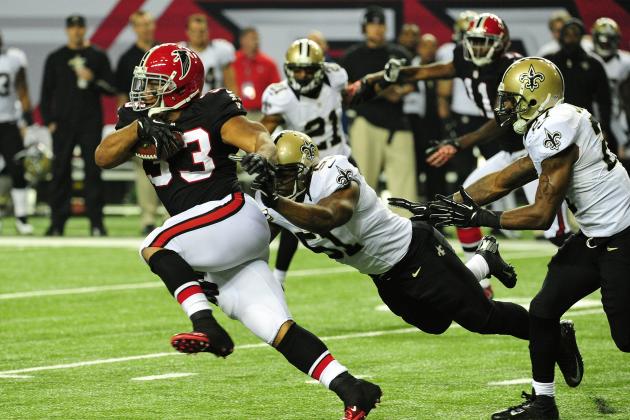 Scott Cunningham/Getty Images

At times opposing defenses have had success throttling the running back tandem of Michael Turner and Jacquizz Rodgers.
In their first meeting of 2012, Turner gashed the Panthers with 103 yards on the ground.
In their last matchup, Carolina surrendered 127 rushing yards to the Kansas City Chiefs' Jamaal Charles.
With the one-two punch of Turner and Rodgers, Atlanta should be able establish its run game early.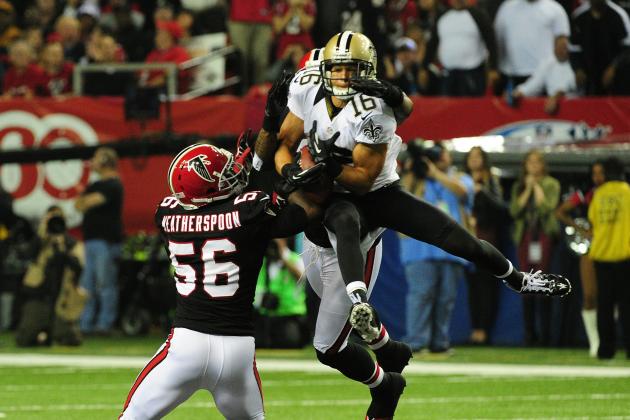 Scott Cunningham/Getty Images

Atlanta's defense ranks 15th in the league against the pass, a ranking bolstered by its tendency to give up medium to long passes down the hash.
It was an area the Saints exploited by connecting on four passes of 17-plus yards.
In wide receiver Steve Smith and tight end Greg Olsen, the Panthers have a duo capable of exploiting this soft area of the Falcons defense.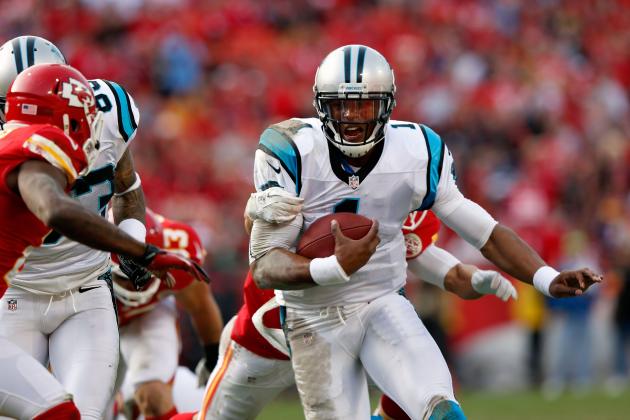 Jamie Squire/Getty Images

The easiest way to defend an athletic and mobile quarterback is to keep him contained inside a pocket.
Such is the case with the Panthers' Cam Newton.
Newton is at his best when allowed to roll the pocket and depend on instincts. He's at his worst when tucked in a pocket and forced to go through pass progressions.
Carolina was able to keep its last meeting with Atlanta close, and much of that had to do with the 86 yards Newton found when the Falcons defense failed to contain the edge.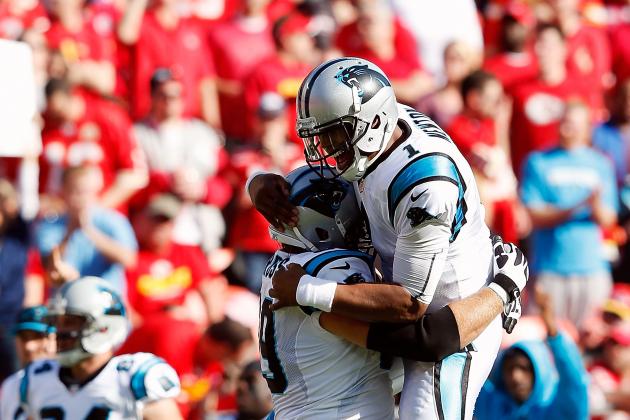 Jamie Squire/Getty Images

On paper this game is a mismatch, with Carolina at a disadvantage at almost every position.
However, the memory of blowing off a 23-7 first-half lead at home in 2011-12 is at the forefront of the Panthers' mind.
Carolina's players are playing for Coach Ron Rivera's job, and emotions will be high.
The longer the Falcons allow the Panthers to scratch and claw, the greater chance these cats have of biting the birds.