MLB Free Agency: Under-the-Radar Free Agents No One Is Talking About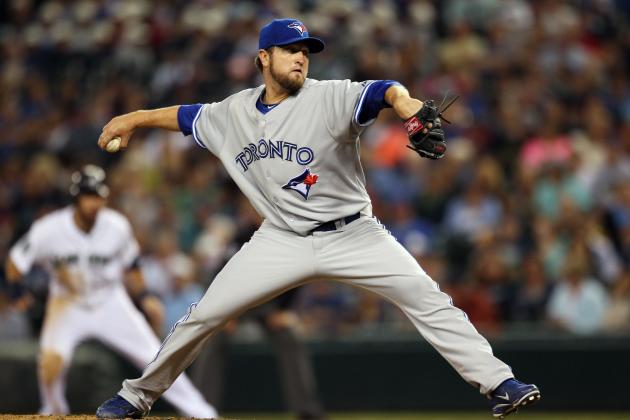 Otto Greule Jr/Getty Images

This offseason's MLB free agency group of players featured quite a few players who figured to get quite a bit of publicity. That has certainly been the case for players such as Josh Hamilton, Zack Greinke, Michael Bourn and a host of others.
However, quite a few other free agents have thus slid under the radar and are barely being mentioned at all.
Could they turn out to be diamonds in the rough?
We'll take a look at some of those free agents who thus far haven't garnered much fanfare or attention during the past few weeks.
Begin Slideshow

»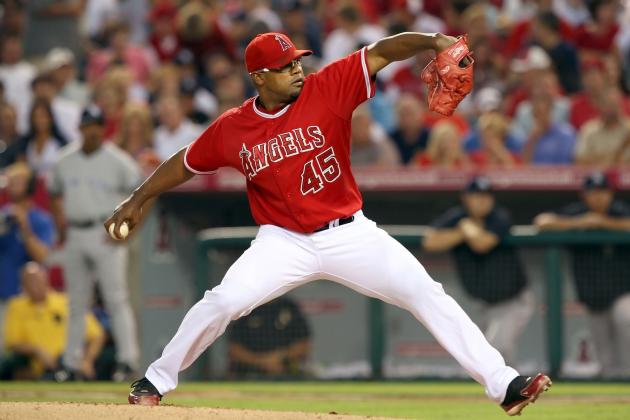 Lisa Blumenfeld/Getty Images

Kelvim Escobar was seemingly on a path toward stardom in the late 2000s, winning 18 games for the Los Angeles Angels in 2007 and seemingly coming into his own at the age of 31.
However, shoulder injuries quickly brought his career to a crashing halt.
He missed the entire 2008 season after surgery to repair a tear in his right shoulder, and then he tore the capsule in his right shoulder, bringing his career to a complete halt.
However, according to Buster Olney of ESPN, Escobar could be making a comeback.
Kelvim Escobar has had good results in winter ball, and is drawing interest here at the meetings. Hasn't pitched in big leagues since '09.

— Buster Olney (@Buster_ESPN) December 4, 2012
Nobody should be looking at Escobar as a savior. After all, he'll be 37 years old at the start of next season.
But he certainly qualifies as way under the radar.
Mark J. Rebilas-USA TODAY Sports

After a career year in 2010, infielder Casey McGehee has been on a downward spiral.
McGehee hit .285 with 23 home runs and 104 RBI that year. However, after a dismal 2011 season in which he hit only .223 with 13 home runs and 67 RBI, the Milwaukee Brewers traded McGehee to the Pittsburgh Pirates and brought in free-agent third baseman Aramis Ramirez to take over.
McGehee struggled with the Pirates as well, hitting just .230 with eight home runs and 35 RBI before being dealt to the New York Yankees last July.
McGehee was a forgotten man on the end of the bench for the Yankees, and he's close to a forgotten man now during free agency.
McGehee was seen roaming the lobby at the MLB winter meetings on Tuesday.
Casey McGehee at winter meetings. Free agent. Drove 2 hours from home to do some face-to-face networking.

— Jerry Crasnick (@jcrasnick) December 5, 2012
With several teams needing help at the corner infield positions this offseason, McGehee is likely to find something.
The New York Yankees are looking for depth now that Alex Rodriguez is shelved for at least the first half of next season.
Other teams are on the hunt for bench depth as well, so McGehee's trip to Nashville may turn out to be fruitful.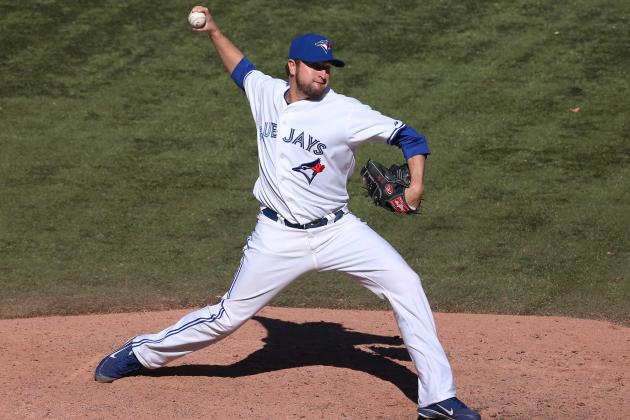 Tom Szczerbowski/Getty Images

After going through surgery to repair a labrum tear, it was hard to know what kind of year to expect from reliever Brandon Lyon.
It's safe to say he came out of it looking okay.
Lyon posted a 3.10 ERA in 67 appearances and a 9.3 K/9 rate, the highest of his career.
With an improved curveball as well, Lyon should find a job as a quality late-inning room. It won't be for three years and $15 million like his last contract, but he won't be crying poor-mouth, either.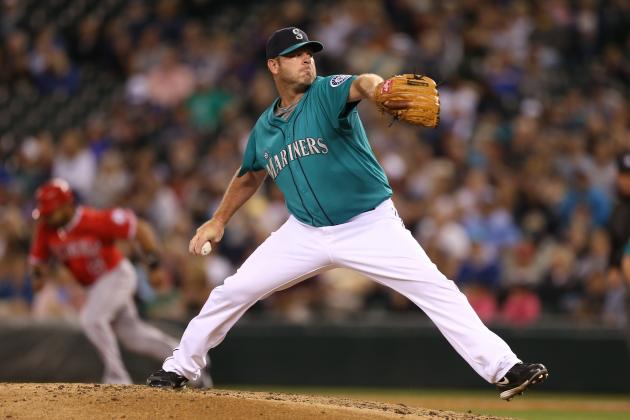 Otto Greule Jr/Getty Images

Put aside the 6-12 record last season—starting pitcher Kevin Millwood put together a solid year as a back-end rotation option for the Seattle Mariners.
Millwood will likely be a last resort, as a number of pitchers in front of him will get snatched up.
However, with a 4.25 ERA and a solid 161 innings of work, Millwood will be available to provide some team with necessary depth.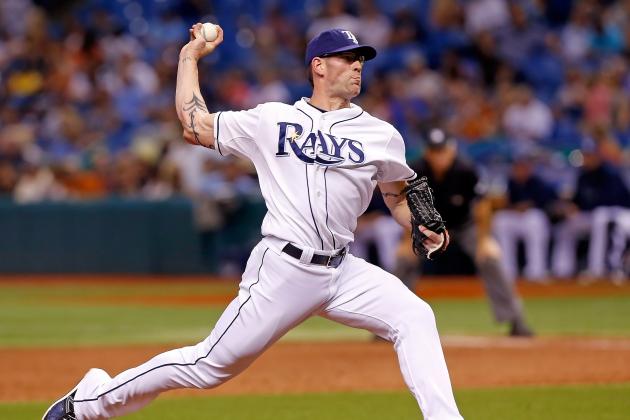 J. Meric/Getty Images

Reliever Kyle Farnsworth's elbow hindered him quite a bit last season early on, but when healthy, there's no question he can be a force for any team looking for bullpen depth.
Farnsworth put together a nice run last season after his return from the disabled list, posting a flawless record in August with 11 scoreless appearances.
At 37 years of age, Farnsworth can't expect anything more than a one-year deal, but if that elbow behaves, he could be a terrific bargain.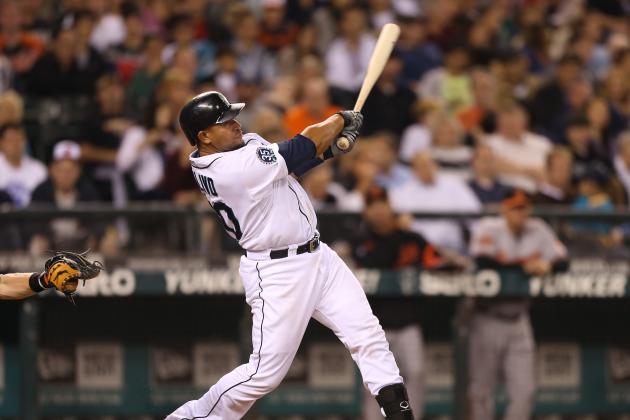 Otto Greule Jr/Getty Images

Catcher Miguel Olivo isn't going to impress anyone with his batting average or his on-base percentage. His days as an everyday catcher are likely behind him.
However, Olivo presents a solid option as a backup, and considering the relative weakness at the position in the free-agent market, he'll garner some looks from teams needing depth.
Olivo's defensive skills are better than average and he handles a pitching staff well. It's hard to imagine he'll stay unemployed for long.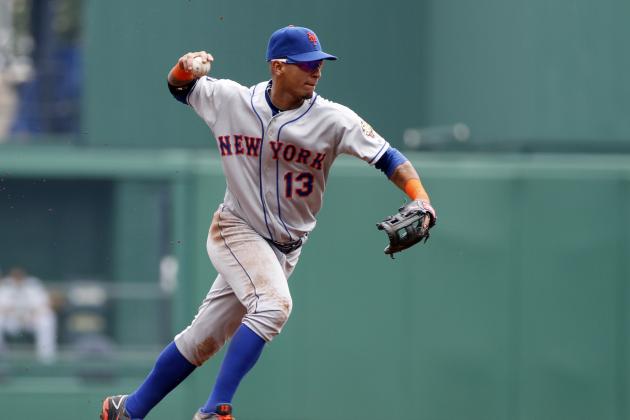 Justin K. Aller/Getty Images

During his career, shortstop Ronny Cedeno has been given a shot to start by two different teams—the Chicago Cubs and Pittsburgh Pirates.
Neither gig worked out so well.
Cedeno's slash line of .247/.290/.357 just isn't enough to warrant an everyday job. Last season with the Mets, Cedeno seemed much more comfortable in a utility role, hitting .259 with a .332 on-base percentage while filling in at second, short and third.
Cedeno is a very inexpensive option for any team looking for infield depth.
Justin K. Aller/Getty Images

After missing the entire 2010 season, reliever Jason Grilli has come back with a vengeance.
Grilli posted a solid 2.76 ERA in 92 appearances in two years with the Pittsburgh Pirates, becoming a more-than-reliable presence in the bullpen.
Grilli made just $1.1 million last year and will likely double that. Teams will pay for a pitcher who delivers a 13.8 K/9 rate.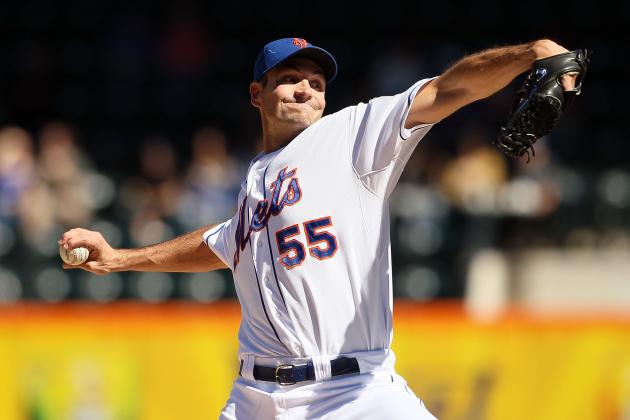 Alex Trautwig/Getty Images

After almost three years of injury woes, starting pitcher Chris Young put together 20 starts after returning in June.
Young isn't going to overpower hitters any longer, but he posted a solid 4.15 ERA for a team that offered little run support.
Young won't be bowled over by offers from teams this offseason. However, it could be worth it for a team needing rotation depth to take a chance with a one-year deal.
Doug Mead is a featured columnist with Bleacher Report. His work has been featured on the Seattle Post-Intelligencer, SF Gate, CBS Sports, the Los Angeles Times and the Houston Chronicle.