Atlanta Braves: 3 Players Who Will Be Affected by B.J. Upton's New Deal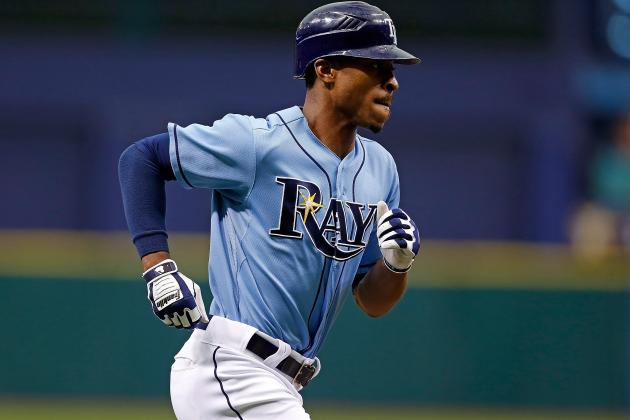 J. Meric/Getty Images
B.J. Upton has agreed to a contract with the Braves.
According to sources, free-agent outfielder B.J. Upton has agreed to a five-year, $75.25 million deal with the Atlanta Braves.
The move almost guarantees Michael Bourn will play somewhere else next season, while the Braves have gotten a center fielder who (when he's on his game) possesses five tools.
So, how will Upton's signing affect other free agents?
Will his deal that averages more than $15 million a season affect what guys like Bourn, Shane Victorino and Nick Swisher will make?
Let's take a look at three players whose contract will be affected by Upton's signing.
Begin Slideshow

»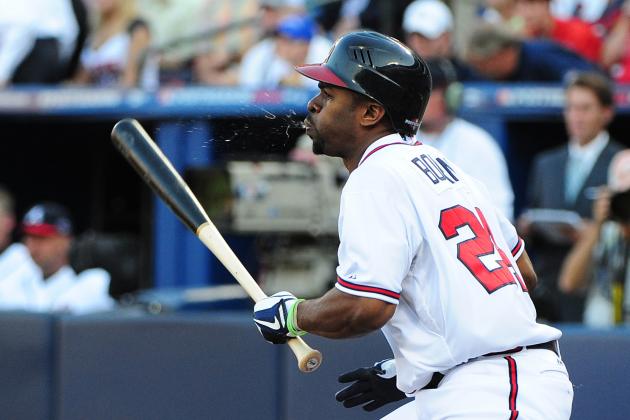 Scott Cunningham/Getty Images
Bourn is seeking a bigger payday than Upton.
With Upton receiving a deal worth more than $15 million per season, it's likely Bourn and agent Scott Boras will be seeking more.
Thought of as the best free agent behind Zack Greinke and Josh Hamilton, Bourn possesses speed like no other.
Boras will use that argument in negotiations and try to get as many dollars as he can out of teams.
With teams like the Philadelphia Phillies and Washington Nationals in need of a good center fielder, you can expect Boras to push for more dollars.
Don't be surprised if you see him pit the Phillies and Nationals against each other telling one team the other is in the lead to land Bourn's services.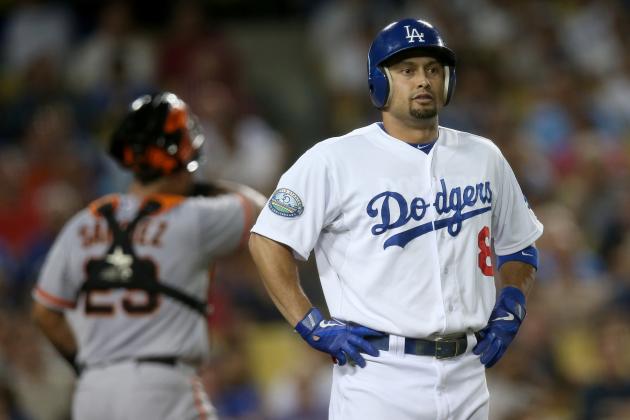 Stephen Dunn/Getty Images
Victorino could get more than expected with the market established.
Shane Victorino has his suitors as well this offseason.
According to Jon Heyman of CBSSports.com, at least seven teams are believed to be interested in Victorino. The teams include the Reds, Indians, Yankees, Rangers, Giants, Rays and Red Sox. The Nationals and Phillies could also be in on Victorino, depending on which of the two gets Bourn.
What Upton's signing does is give Victorino an opportunity at more dollars.
A few teams are going to be on the outside looking in when it comes to a center fielder after Bourn is gone. The only decent options left on the market would be Victorino and Angel Pagan.
Victorino is only going to benefit because teams are going to want to make sure they don't miss out on a center fielder; especially considering next year's free-agent class of center fielders is very thin.
Look for Victorino to average last year's salary ($9.5 million) with his new deal. It may be more than what he deserves, but one team will overbid to ensure they get him.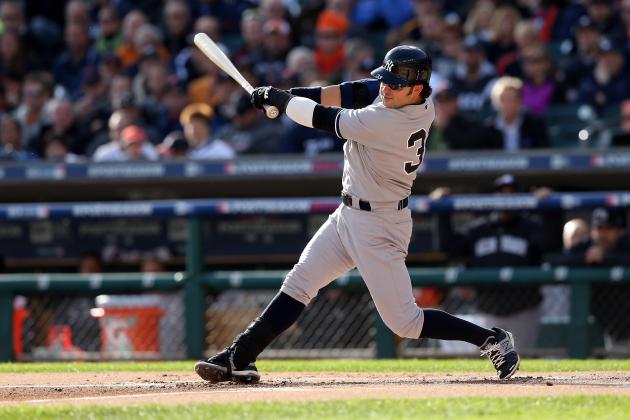 Leon Halip/Getty Images
Swisher will now be asking for more money than Upton.
If Nick Swisher wasn't asking for $15 million per year before, you can bet he's asking for it now.
Swisher has been consistent throughout his career, having hit at least 21 home runs in each of the last eight seasons. His last three years have been some of his best, averaging a batting line of .274/.366/.478.
Upton has a line of .242/.317/.436 in that same time frame. Where Upton has the advantage is in the stolen-base department.
Because of Upton receiving his large contract, the market has been set. Swisher is considered a better hitter than Upton and should be paid more.
Now, the only question is, will there be a team that antes up $16-17 million per year?