NFL Week 11: The Good, Bad and Ugly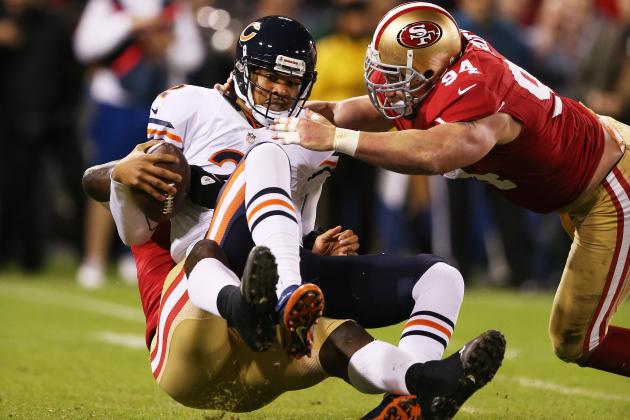 Ezra Shaw/Getty Images

Every week in the NFL brings us plenty of eye-popping results, and Week 11 was no different. We witnessed a surge in great quarterback play as there were seven QBs that passed for over 300 yards.
There were also a host of unknown players that put up some unexpected numbers. Little-known players like Marcel Reece, LaRod Stephens-Howling and T.Y. Hilton had big games.
Week 11 also had three overtime games as the Dallas Cowboys, Houston Texans and Tampa Bay Buccaneers each needed an extra period to pull out victories. The NFL continues to be great to watch week after week.
Let's take a look at the heroes and failures earning the good, the bad and the ugly this week.
Begin Slideshow

»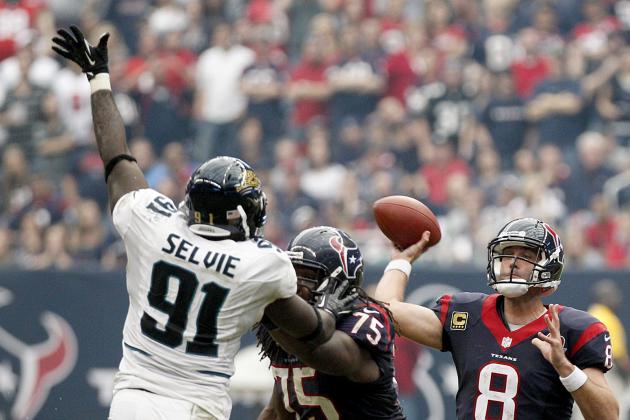 Thomas B. Shea/Getty Images

The biggest star of Week 11 was Houston Texans quarterback Matt Schaub. He was forced into a shootout and he delivered by throwing for 527 yards.
Schaub tossed five touchdown passes, including a 48-yard touchdown pass to Andre Johnson in overtime to seal the Texans win. He finished the game with an impressive 121.7 passer rating on 43-of-55 passing.
Although Schaub threw two interceptions late in the game, he never lost his composure and delivered some great passes in overtime to give his team the win.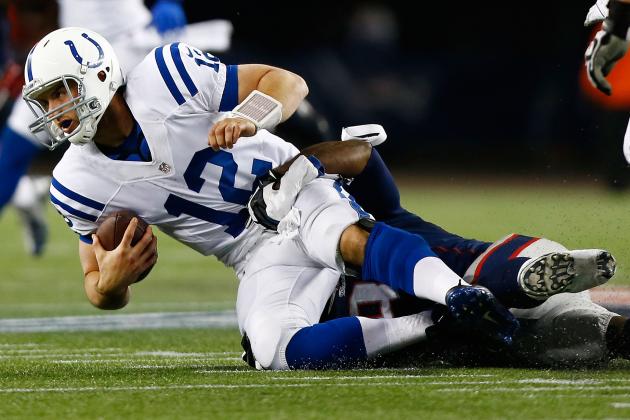 Jared Wickerham/Getty Images

Andrew Luck had arguably his worst game as a rookie last week. Luck was simply ordinary against the New England Patriots, outclassed by the Patriots defense.
Even though Luck tossed a pair of touchdown passes in the game, his accuracy was lacking. He only completed 54 percent of his passes and was picked off three times, with two interceptions being returned back for Patriots touchdowns.
Luck also lost a fumble in the game and finished with a meager passer rating of 63.3 on 27-of-50 passing.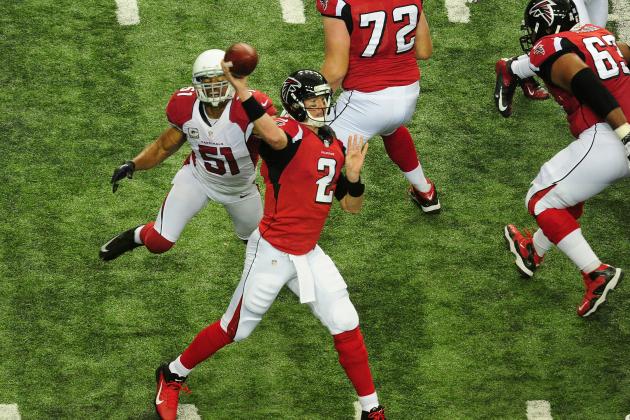 Scott Cunningham/Getty Images

The Atlanta Falcons defeated the Arizona Cardinals 23-19, but it was not because of Matt Ryan's performance. Ryan had an dreadful outing as he finished with a passer rating of 40.5.
Ryan started the game on the wrong foot, throwing an interception on the very first play of the game. By the end of the first quarter, Ryan had tossed three interceptions and spotted the Cardinals a 13-0 lead. Fortunately for Ryan, the Falcons defense bailed him out.
He finished the game throwing five interceptions and zero touchdowns.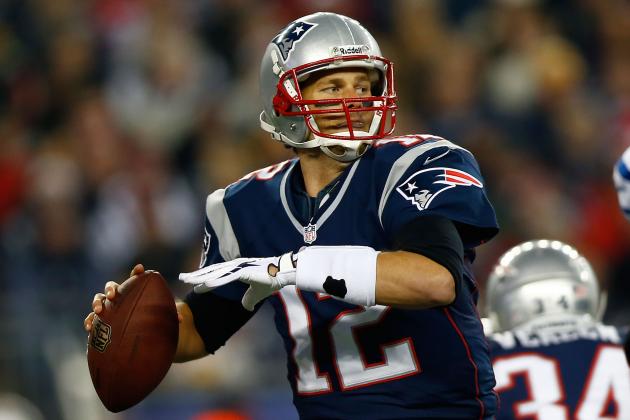 Jared Wickerham/Getty Images

Tom Brady showed why he should still be considered one of the top quarterbacks in the league today. Brady torched the Indianapolis Colts secondary for 331 yards.
Brady completed 69 percent of his passes and finished with 127.2 passer rating on 24-of-35 passing. He threw three touchdown passes, had zero interceptions and did not allow a sack in the game.
Brady did his damage by completing all but one of his passes to four different receivers.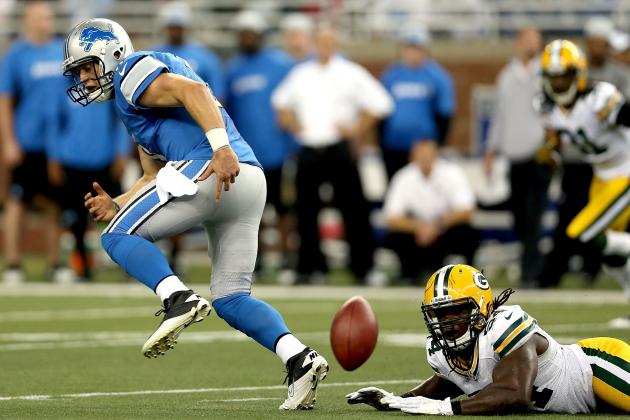 Matthew Stockman/Getty Images

What a difference one season makes. Last year Matthew Stafford had a phenomenal season. This year, Stafford has been average, and against the divisional rival Green Bay Packers, he was below average.
Stafford only completed 44 percent of his passes and finished with a subpar 54.0 passer rating. He lost a fumble and tossed a pair of interceptions, including an interception in the third quarter returned by M.D. Jennings 72 yards for a touchdown.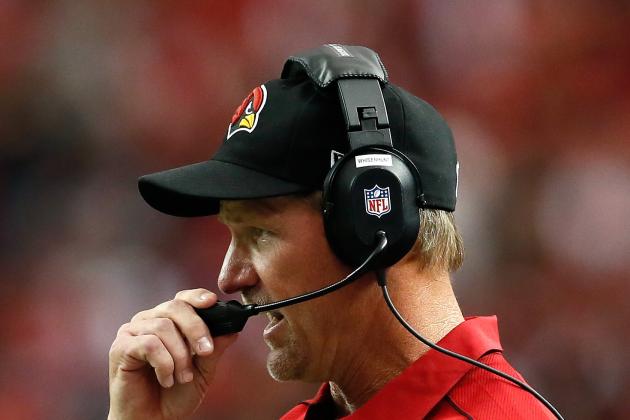 Kevin C. Cox/Getty Images

Days after the Arizona Cardinals' 23-19 loss to the Atlanta Falcons, fans in Arizona are still asking, "What was Ken Whisenhunt thinking?"
Whisenhunt might be the first coach ever to bench his starting quarterback while holding a 13-0 lead. It was certainly a decision that should be questioned. Granted John Skelton was not having a great day, having only completed two of his nine passes for six yards, but Whisenhunt's decision to go to rookie Ryan Lindley was a disaster.
Lindley was just as bad (see the next "ugly" entry) and the Cardinals wound up losing the game as the offense was only able to score six points with Lindley at the helm.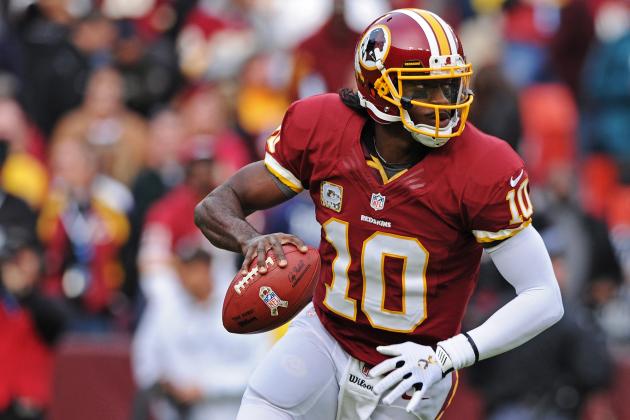 Patrick Smith/Getty Images

Robert Griffin III came out of the bye week with a bang. Griffin had a near-perfect performance against the Philadelphia Eagles as he finished with a perfect passer rating of 158.3.
Griffin only threw the ball 15 times, but he completed 14 passes for 200 yards. He tossed four touchdown passes—one in each quarter—and had no turnovers in the game. Griffin also rushed 12 times for 84 yards.
This was a great way for RG3 to repay his teammates for voting him in as a new team captain.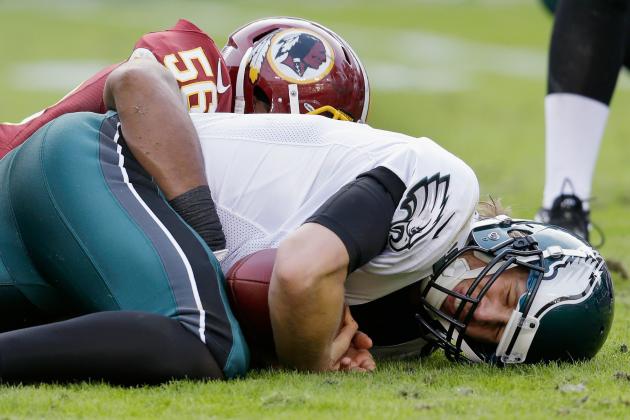 Rob Carr/Getty Images

The Philadelphia Eagles season is all but over now after losing to the Washington Redskins 31-6. The Eagles and their fans learned quickly that sometimes you have to be careful what you wish for.
After Michael Vick's horrible performances during the first half of the season, many were clamoring for debut of Nick Foles. On Sunday against the Redskins, Foles was just as bad.
Foles only completed 46 percent of his passes and finished with a 40.5 passer rating on 21-of-46 passing for 204 yards. Foles fumbled three times (although the Eagles recovered all of them), but he did throw two interceptions and was sacked four times.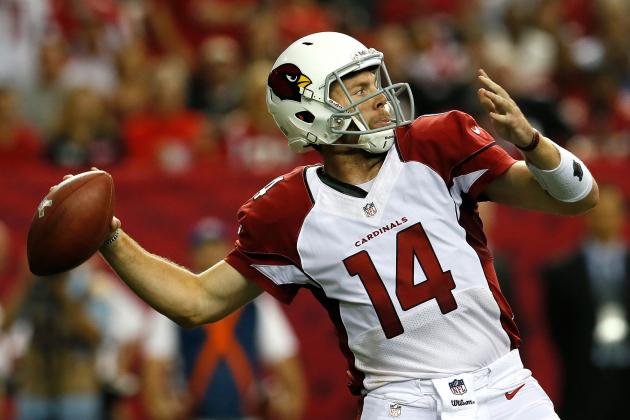 Kevin C. Cox/Getty Images

Not sure if we blame this entirely on Ryan Lindley, as he was forced into a horrible situation by head coach Ken Whisenhunt (see the earlier entry).
The rookie came in early in the second quarter in favor of John Skelton and never got in rhythm. He completed less than 50 percent of his passes for 64 just yards and finished with a passer rating of 52.9.
Lindley did not have much success throwing the ball and was just as inaccurate as Skelton. He also did not manage to convert a third-down attempt, and the Cardinals only managed six points with Lindley under center.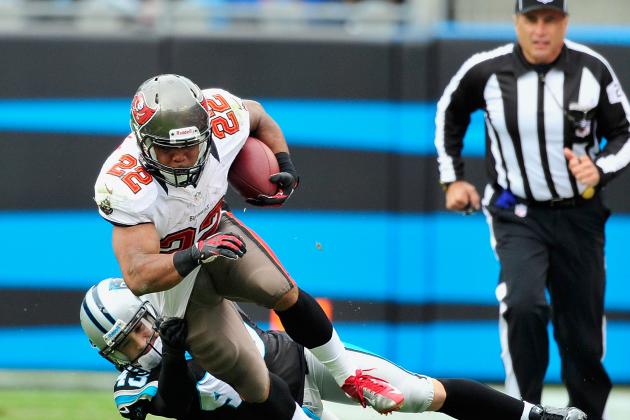 Grant Halverson/Getty Images

Little Doug Martin, also known as the Pocket Hamster, continues to tear up the league. Martin reached 1,000 yards rushing with his 138-yard performance against the Carolina Panthers.
Martin averaged 5.8 yards per carry and was able to gain tough yards throughout the game. He gained 38 yards on the first two carries in overtime to help set up the Buccaneers' game-winning touchdown.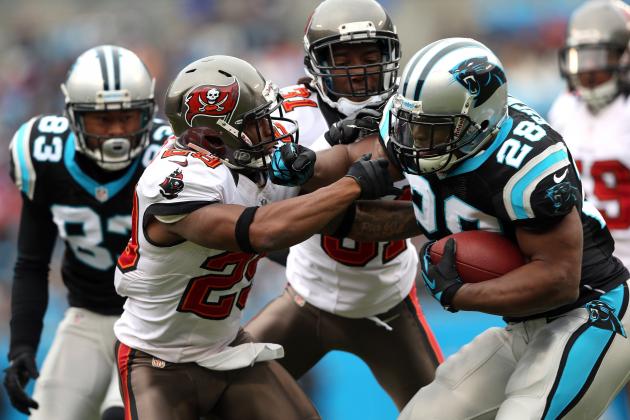 Streeter Lecka/Getty Images

The Carolina Panthers running back duo continues to be ineffective on the ground. The pair only managed to gain 61 yards on 22 carries.
Jonathan Stewart gained 43 yards on 15 rushing attempts for an average of 2.9 yards per attempt while DeAngelo Williams had a worse average gaining a paltry 18 yards on seven carries.
For as much money as the Panthers are spending on both of these backs, they are certainly not getting their money's worth.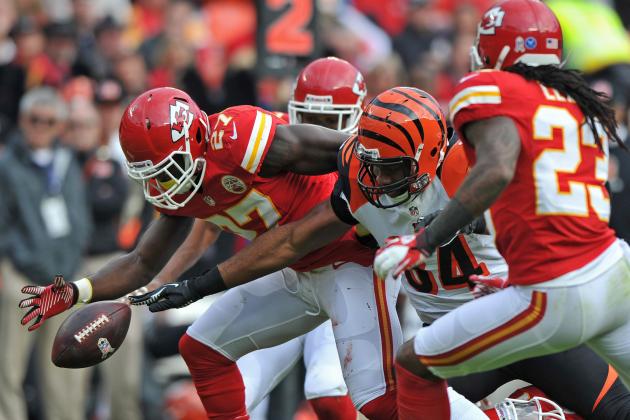 Peter Aiken/Getty Images

The Kansas City Chiefs offense has become touchdown-challenged. The Chiefs are the worst-scoring team in the NFL, averaging just 15.2 points per game.
This week they hardly threatened the Cincinnati Bengals and only managed two field goals in the entire game. It does not matter who is under center either. Both Matt Cassel and Brady Quinn saw plenty of action in the game and neither was effective at getting the Chiefs into any kind of rhythm.
The Chiefs were held scoreless in the second half, and they only crossed midfield once. On that possession in the fourth quarter, they turned the ball over on downs after Brady Quinn threw an incomplete pass on 4th-and-2 from the Bengals' 27-yard line.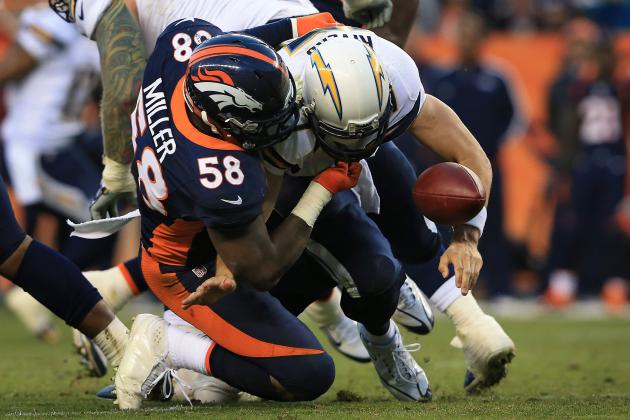 Doug Pensinger/Getty Images

Von Miller continues to be a one-man wrecking crew as he was all over the field against the San Diego Chargers. Miller harassed Chargers quarterback Philip Rivers and registered three sacks.
Miller also forced two fumbles in a game he dominated. He finished with seven solo tackles, two tackles for a loss and one quarterback hit.
No wonder Philip Rivers didn't want to take another snap at the end of the game.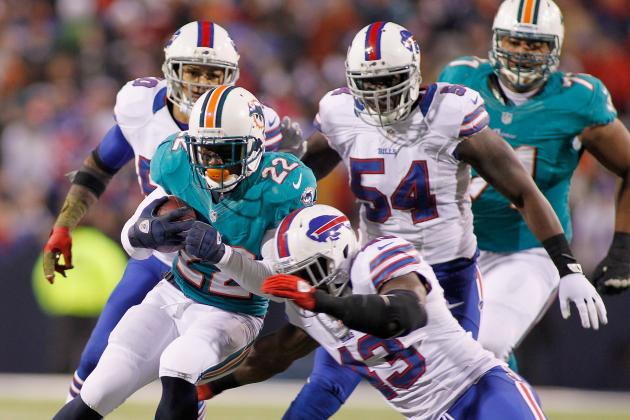 Rick Stewart/Getty Images

Earlier in the season, it appeared as if Reggie Bush was primed to make a run at the single-season rushing title. Now he's just lucky to get a few carries in a game.
Ever since the Miami Dolphins and head coach Joe Philbin benched Bush and decided it would be a good idea to split carries between Bush and rookie Daniel Thomas, the Dolphins rushing attack has stalled.
This week on Thursday Night Football, the Dolphins gained 60 yards rushing as a team. Bush only gained 20 yards on his 10 carries, and Thomas gained 33 yards on 12 attempts. That's a long way from the success they enjoyed earlier in the season.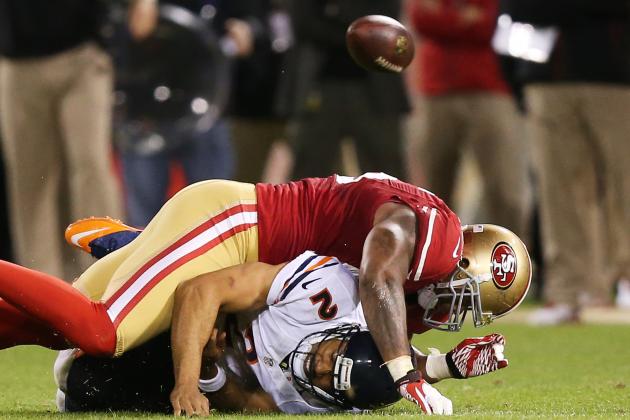 Ezra Shaw/Getty Images

Now we know why the Chicago Bears defense tries to score every time it gets a turnover. The Bears offense was simply awful against the San Francisco 49ers on Monday Night Football.
The Bears could only muster 143 total yards of offense and only scored seven points. They were held scoreless in the first half, and Jason Campbell, who got the start in place of the injured Jay Cutler, threw two interceptions.
If Cutler does not return soon, the Bears' season may be over.
Thearon W. Henderson/Getty Images

Aldon Smith terrorized Chicago Bears quarterback Jason Campbell on Monday Night Football, and Bears offensive lineman J'Marcus Webb is going to have nightmares of Smith for a while.
Smith was constantly in the backfield and disrupted the Bears offense throughout the night. He registered 5.5 sacks, forced a fumble, registered four tackles for a loss, finished with six solo tackles and applied pressure on the quarterback by hitting him another seven times.
It was the best defensive performance of the entire weekend.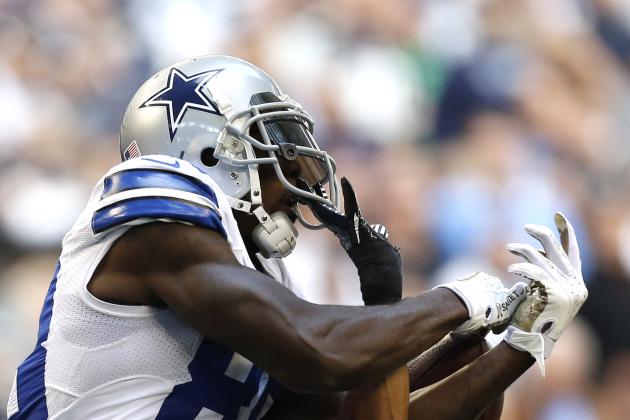 Wesley Hitt/Getty Images

Sometimes a player can have a bad day, and Buster Skrine had one of those days against the Dallas Cowboys. Skrine started in place of the injured Joe Haden and was picked on by quarterback Tony Romo and the Cowboys all day.
At one point in the game, Skrine was penalized on back-to-back plays for illegal contact. The Cowboys threw his way most of the game, and Dez Bryant scored a 28-yard touchdown on Skrine.
Skrine was also penalized for pass interference late in the fourth quarter, which helped set up the Cowboys to kick a game-tying field goal that sent the game into overtime.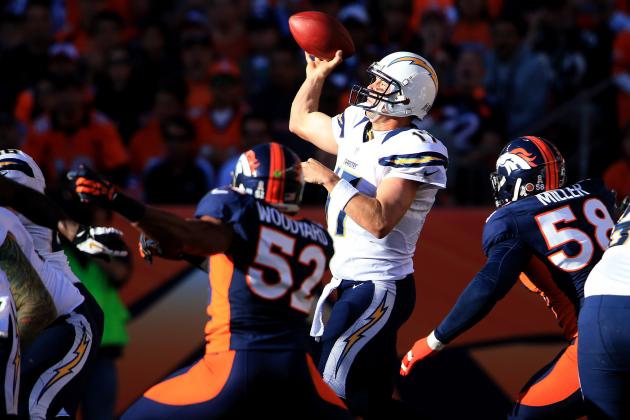 Doug Pensinger/Getty Images

What's wrong with Philip Rivers? He does not look comfortable in the pocket and it appears as if he keeps waiting for a hit that often times never comes.
Rivers is in the midst of another awful season, and this week against the Denver Broncos, he had another miserable outing. He was sacked four times, threw two interceptions and fumbled the ball three times, although he only lost one of them.
The most telling play might have been the final play of the game. On 2nd-and-6 from the Chargers' 17-yard line, Rivers was sacked by Elvis Dumervil for a loss of five yards. With six seconds left on the clock, Rivers did not even try to get his team back to the line to spike the ball for one last play. He just got up and started shaking hands and walked off the field.
Not a good way to end the game.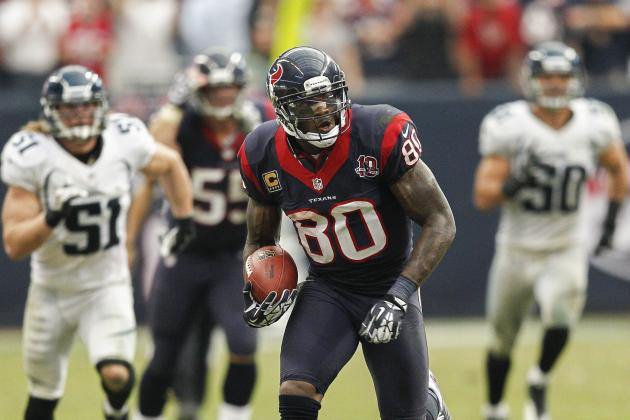 Bob Levey/Getty Images

After a few weeks of being irrelevant on offense, Andre Johnson woke up and had a monster game, capped by his game-winning touchdown in overtime.
Johnson finished the game with 14 catches for 273 yards and one touchdown. Just before the two-minute warning in the overtime period, Johnson took a short pass from quarterback Matt Schaub and raced 48 yards for the winning TD.
Johnson made the catch-and-run look easy.