5 Reasons Why the Phillies Must Sign B.J. Upton to Keep Him Away from Atlanta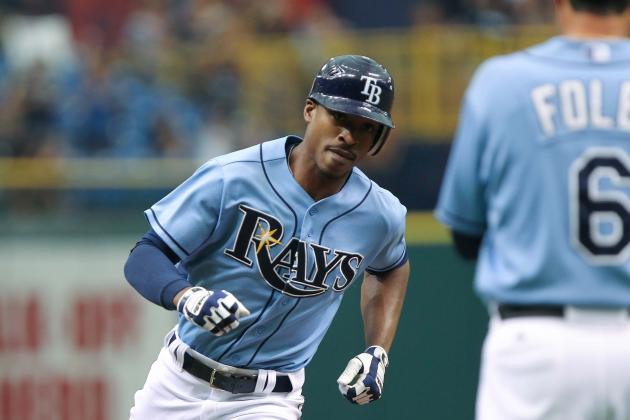 Kim Klement-US PRESSWIRE

One of the most important reasons why the Phillies should pursue B.J. Upton this offseason is to keep him away from their perennial division rival Atlanta Braves.
The Braves already have a team full of youthful stars; Craig Kimbrel, Jason Heyward and Freddie Freeman, just to name a few.
If the Phillies were to let him slip away to Atlanta, the Phillies are going to have to deal with him hitting home runs, stealing bases and preventing runs in center field against them for years to come.
Here are five reasons why the Phillies need to sign B.J Upton and keep him far away from the Atlanta Braves.
Begin Slideshow

»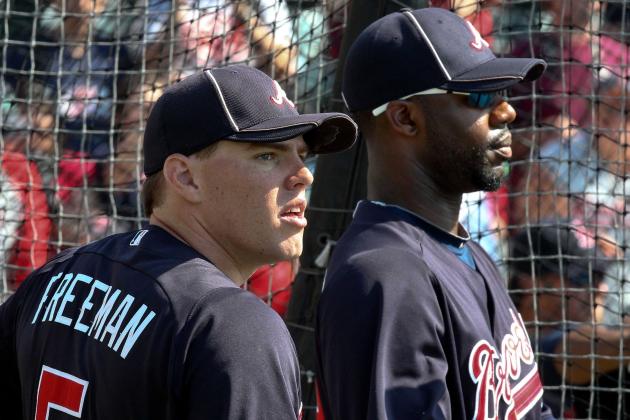 Derick E. Hingle-US PRESSWIRE

The Atlanta Braves have more young quality organizational depth than almost any other team in the major leagues.
Their pitchers are continuing to grow into legitimate major league stars, Brandon Beachy, Randall Delgado, Tommy Hanson, Craig Kimbrel, Kris Medlen, Mike Minor, Julio Teheran and Jonny Venters are all under the age of 27.
In 2012, their offense from top to bottom was one of the scariest lineups in all of major league baseball.
With the departures of Chipper Jones and the likelihood that Michael Bourn will not return, it is imperative that the Phillies keep the 28-year-old B.J. Upton away from the Atlanta Braves.
If the Braves sign him, it will most likely be for a contract between five and seven years. Quite a long time and many games he will be playing against the Phillies over the years.
With all the young talent the Braves already have, adding Upton will considerably improve their team and put them another step ahead of the Phillies.
Keeping Upton's production away from Atlanta and their surplus of young stars will be just as important as bringing him to Philadelphia.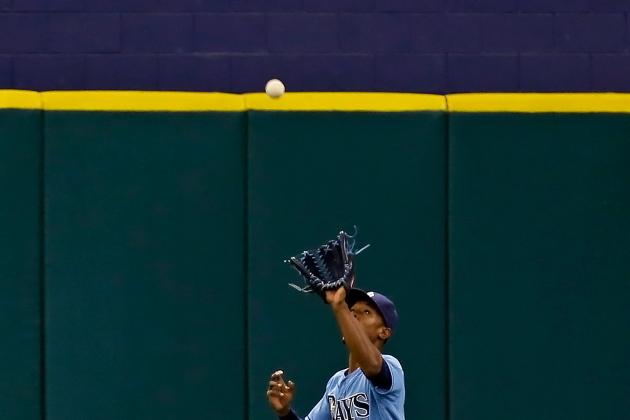 J. Meric/Getty Images

Former Atlanta Braves center fielder Michael Bourn is one of the top defensive players in all of baseball. Winning Gold Glove Awards in both 2009 and 2010.
With him likely to not return to Atlanta in 2013, it leaves a huge defensive void in the center of their defensive diamond.
If the Phillies can sign Upton, it is one less quality defender who can possibly patrol center field for the Braves.
Signing him before Atlanta and the likelihood that Bourn will not return, will force the Braves' hand to sign a less quality center fielder or have to possibly trade for one that will help move some of their young talent away from Atlanta.
Upton has great speed and covers a lot of ground in center, he would be a great fit in the spacious Turner Field, yet another reason why the Phillies must sign Upton and keep him away from Atlanta.
If he signs a long term deal with Atlanta, many, many runs will accumulate over the years that Upton will prevent the Phillies from scoring.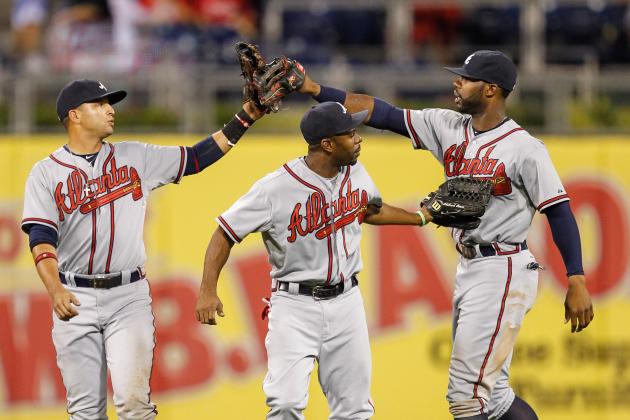 Brian Garfinkel/Getty Images

In 2012, the Braves outfield consisted of Martin Prado, Michael Bourn and Jason Heyward. Two of those three players will most likely not be in their outfield come 2013.
With third baseman Chipper Jones retiring, left fielder Martin Prado will move to third unless the Braves trade for a young third baseman or they sign one from a current third base market which is incredibly weak.
Now that the Braves are without a left and center fielder it leaves them with a huge burden to fill going into 2013.
Two of major left field free agent options have already been signed; Torii Hunter and Melky Cabrera.
Juan Pierre has also just been signed by the Miami Marlins, according to Juan C. Rodriguez a Miami Marlins beat writer from the Sun Sentinel.
If the Phillies are able to pull off a deal for Upton, they can leave the Braves in a serious predicament where they would be forced to sign a lesser free agent or sell off some of their young talent to acquire one through a trade.
Signing Upton will be a win-win for the Phillies, getting a quality player and keeping one from a division rival that is even more desperate for outfielders than the Phillies.
If B.J. Upton's 2012 power numbers are any indication for years to come, the Phillies must keep Upton out of Atlanta.
Letting Upton join the sluggers in Atlanta may turn out to be a fatal mistake if the Phillies want to compete for a division title for the next several years,
With Chipper Jones finally set to retire, the Phils cannot allow another power hitting threat to join the Braves. Jones has killed the Phillies over his seemingly never-ending career. He Bashed 49 home runs against them and they do not want Upton to do the same.
Also, Upton is a right-handed power hitter, one that can balance out Atlanta's left-handed power bats in Freeman, McCann and Heyward.
The Braves had three hitters with 20 or more home runs and another with 19 in 2012. All four of those players will be back in 2013 and adding a 5th hitter who can hit 20 plus homers will be tough to compete with. Especially when the Phillies had just one player, Jimmy Rollins, hit more than 20 and I would be surprised if he can do that again next year at age 34.
Allowing a division rival to obtain that type of power balance is unacceptable and something the Phillies' organization will regret for years to come.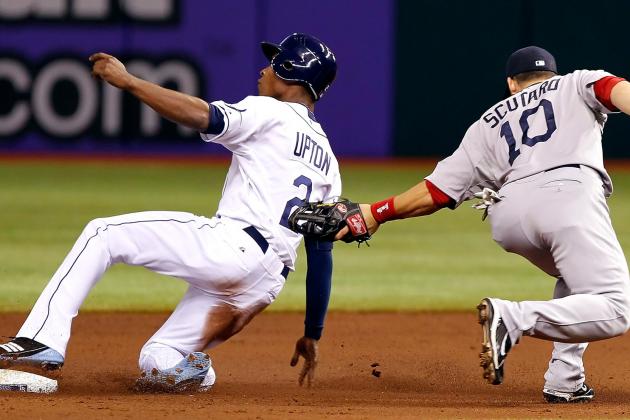 J. Meric/Getty Images

When Phillies' nation got news that the Atlanta Braves were going to allow Michael Bourn and his 42 stolen bases to test free agency, a sigh of relief swept across the city. There were even notions that he may even rejoin the Phillies for the foreseeable future.
Then, we all realized Scott Boras was his agent and that he was going to do whatever he could to make sure the team that signs him vastly over pays for his services.
One thing that could bring back those nightmares of Bourn's speed is allowing the Braves to swoop in and sign B.J. Upton and his base stealing ability to a long-term contract.
Upton has consistently stolen 31 or more bases every year since 2008. From 2008-2010 he stole 44, 42, and 42 bases. The sky is the limit for Upton and he could hit 45-50 at some point in his career.
The man has speed and a lot of it. His ability to swipe bags makes him dangerous against any team he plays, but if he signs with Atlanta he will play against the Phillies and the rest of the NL East more than any of the other teams in baseball.
To let Upton slip away to the Braves could potentially haunt the Phillies for years to come. His power, defense and speed are skills the Phillies can't let the Braves have.
If the Phillies don't sign Upton and let him go to the Braves, Ruben Amaro must pull a rabbit out of his hat and make some moves that no one in baseball is expecting. If not, the Phillies might find themselves in third place yet again in the NL East come the end of 2013.