Buying or Selling Top College Coaches Making the Jump to the NFL in 2013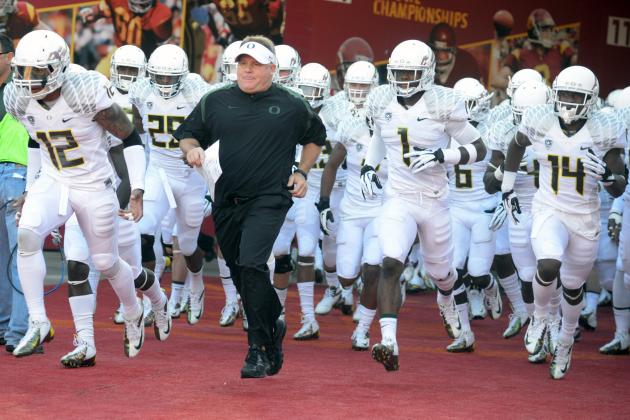 US PRESSWIRE

Chip Kelly is the hottest college coach who undoubtedly could have a future in the NFL, should he want to leave the comfortable confines of Eugene, Ore.
His supremely efficient, up-tempo offense and brilliantly bold play-calling have made him such a valued commodity.
However, he isn't the only collegiate coach who has some potential suitors at the professional level.
Let's run through some of the top collegiate head coaches who have been rumored to possibly make the jump to the NFL in a buy-or-sell format.
Begin Slideshow

»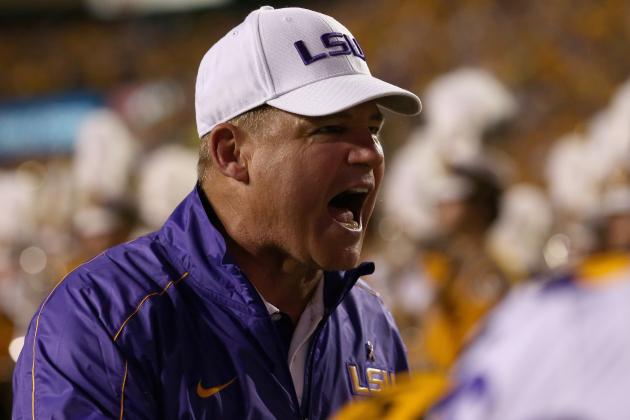 Ronald Martinez/Getty Images

According to Mike Freeman of CBS Sports, "NFL owners and general managers over the past few years have always been intrigued by LSU coach Les Miles."
However, in his report, Freeman suggests Miles' "Mad Hatter reputation" ultimately kept professional organizations away.
With that being said, per Freeman, "after interviews with several team executives, it has become clear Miles has vaulted near the top of some lists as the next hottest NFL coaching candidate."
While LSU isn't in the national title hunt this season, the Tigers remain a BCS contender and will likely play in one of the more highly publicized bowl games this winter.
The fact that Miles' Tigers are perennially near the top of collegiate rankings is a testament to his solid recruiting and unorthodox coaching style that, often surprisingly, works.
Miles has never indicated that he wants to leave Baton Rouge, but you'd have to wonder what would happen if an NFL club made him a lucrative offer.
SELL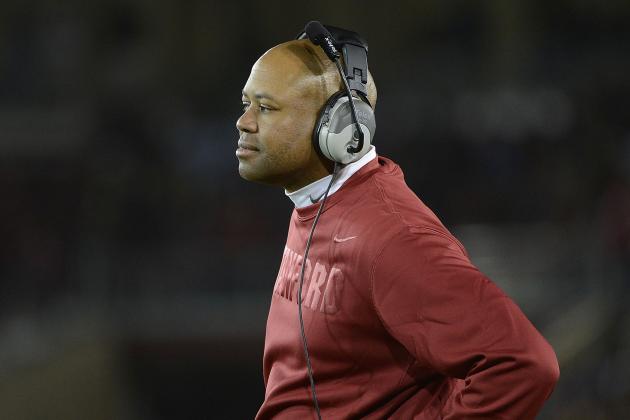 Thearon W. Henderson/Getty Images

Shaw was the man behind Andrew Luck's success at Stanford, and he confidently took the head gig in Palo Alto when Jim Harbaugh became the head coach of the San Francisco 49ers a year ago.
While there hasn't been any legitimate reports linking Shaw to the professional ranks, legendary NFL writer Peter King did offer this intriguing statement in one of his famed Monday Morning Quarterback columns earlier in the season:
"I think David Shaw of Stanford is the leader in the clubhouse for the hottest NFL coaching candidate from college football come January."
Since taking the reins for the Cardinal, the poised Shaw has accumulated an impressive 19-4 record. What's more, he runs a traditional, run-heavy, play-action pass "pro-style" offense.
Therefore, many believe the transition to the NFL would be easy.
He seems to be in a nice place with Stanford, a storied football program that's rebuilt itself into a national contender, but don't be surprised if a team looking for some offensive ingenuity comes calling this offseason.
BUY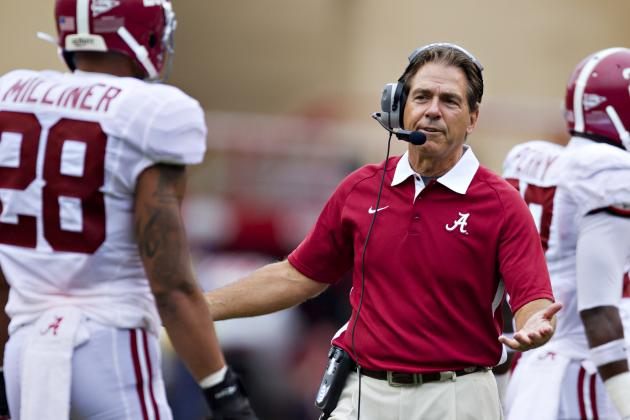 Wesley Hitt/Getty Images

Like Les Miles, the Nick Saban-to-the-NFL rumors pop up across Internet message boards every year.
This season, a rumor began on 92.3 The Fan in Cleveland, but was shot down by the radio station's program director soon thereafter.
It was first reported that Cleveland Browns new owner Jimmy Haslam had targeted Saban as a potential candidate to be the team's next head coach.
Afterward, a report surfaced on WFSA.com in Cleveland and it stated:
The program director for Cleveland 92.3 The Fan said his station did not report that the Cleveland Browns are actively pursuing Alabama coach Nick Saban.
Although Saban failed as the head man in Miami, he has created an NFL factory at Alabama, a program that's seemingly in title contention every year.
His defensive intelligence and disciplined nature make him an ideal fit to run a professional team. However, his job is too good right now in Tuscaloosa, where he can recruit the nation's best high school players and play in the mighty SEC conference.
SELL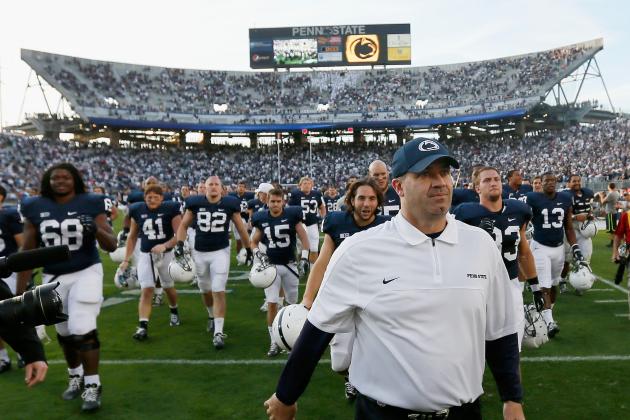 Rob Carr/Getty Images

O'Brien is a year removed from leading one of the NFL's most efficient offenses and now he's being considered to make a return trip to the professional level.
He's battled through an epically horrific saga at Penn State and has somewhat rallied his beleaguered team to a respectable 6-4 record amidst all the distraction and adversity.
NFL.com's Daniel Jeremiah listed him in a recent column discussing NFL head coaching candidates, but stated the following as a reason why he may not move into a professional gig in 2013:
It is highly unlikely that O'Brien would depart Penn State after only one season on the job. He has an incredibly expensive buyout clause in his contract and that would be a major deterrent to potential NFL suitors.
In a few seasons, if he continues to show amazing perseverance in the rebuilding of the Nittany Lions program, O'Brien will be a hot NFL head coaching possibility.
Not right now, though.
SELL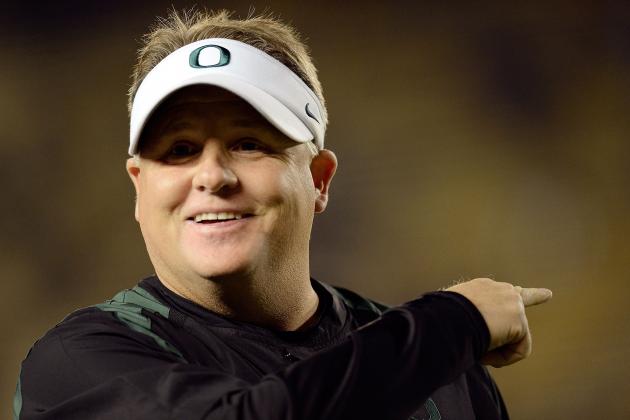 Thearon W. Henderson/Getty Images

Last, but most certainly not least, is Chip Kelly.
Kelly is so confident, so calculated and coaches his team to play so fast, he could forever change the way offenses are run in the NFL if he's hired by a professional organization this offseason.
Kelly's attacks have amassed astronomical yardage and point figures during his tenure, and they've shown no signs of slowing this season.
Even if his Ducks don't win the national title in early January, Kelly will almost assuredly have a chance to make a ton of money as an NFL head coach in 2013.
The question is, will he leave Oregon?
BUY