5 Key Games, Dates and Events to Circle on Your Fantasy Football Calendars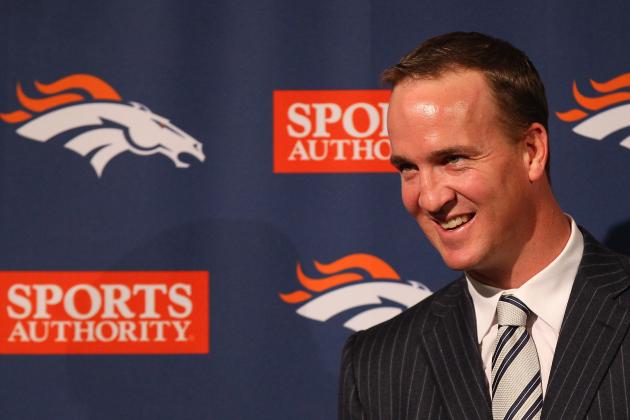 Justin Edmonds/Getty Images

This column should have come in Week 1 of the NFL season.
The schedule I would have laid out for the winning fantasy owner would have looked something like this:
Pre-draft: Prepare and draft correctly.
Weeks 1-3: Be nimble and assimilate depth through the waiver process.
Weeks 4-5: Cash in consolidated bench depth for starting equity from panicking 1-3 owners.
Weeks 6-10: Re-establish bench depth through fervent waiver processes.
Which brings us to the present and the schedule that follows.
Begin Slideshow

»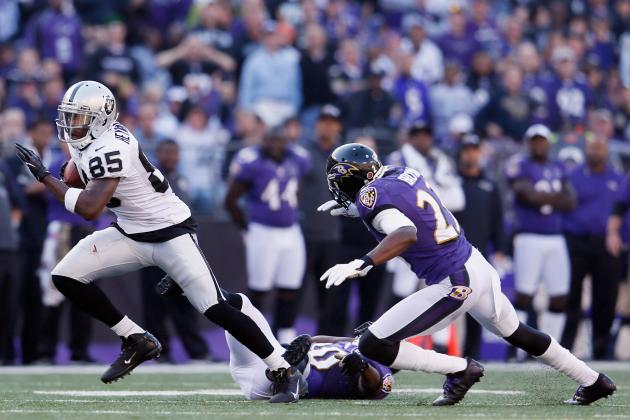 Rob Carr/Getty Images

Your waivers have likely already run this week, and if you are the type that misses them, then you are not the winning type.
That said, you may still have holes on your roster that can be addressed by players who are likely to still be available in free agency.
My thoughts on this week's hottest pickups:
Nick Foles, QB, Philadelphia Eagles
I know and have covered Foles for years and think he is fantastic, but he will take his lumps.
Expect a decent game against Washington in Week 11, something in the ballpark of 245 yards, two TDs, one INT and one sack fumble. That should be good enough for around 12 to 14 points in standard leagues.
Danario Alexander, WR, San Diego Chargers
I love him. He's an instant WR3 option, so scoop him up.
Marcel Reece, RB, Oakland Raiders
Not only should he not be on your waiver wire, you should be trying to make trades in which league mates will consider him as a throw-in.
If he's on your wire, get him on your roster and start him in Week 11.
Donald Jones, WR, Buffalo Bills
A true No. 2 WR in Buffalo has emerged in Jones, and he's been outdoing Stevie Johnson for fantasy purposes.
Sam Bradford, QB, St. Louis Rams
In his last five games, Bradford has scored between 10 and 23 fantasy points in standard leagues.
That's not a bad patchwork fill-in for needy owners facing the QB concussion bug.
Joique Bell, RB, Detroit Lions
He's already more valuable in PPR formats than Mikel Leshoure and should be owned in all 12-team formats.
Darius Heyward-Bey, WR, Oakland Raiders
Give me any stock in the Carson Palmer air raid I can get, especially with their schedule versus the WR to end the season.
DHB should serve as a solid flex play from here on out.
Dwayne Allen, TE, Indianapolis Colts
A great fantasy schedule to end the season awaits Allen, and he faces a terrific matchup against the TE in Week 11 against Patriots linebackers who are better suited to stop the run.
The Coby Fleener connection we expected with rookie QB Andrew Luck seems to have developed with the other rookie TE they drafted.
James Starks, RB, Green Bay Packers
I have absolutely no love for James Starks, but he is better than Alex Green. Honestly, who isn't?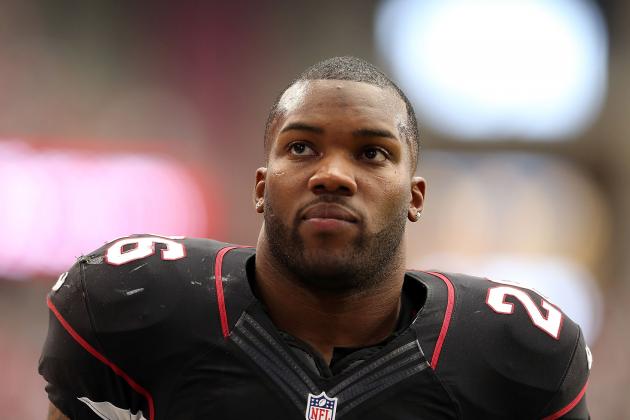 Christian Petersen/Getty Images

The Arizona Cardinals placed RB Beanie Wells on non-season-ending injured reserve following Week 4 in a very familiar scenario: multiple injuries. This time, it was turf toe that was likely exacerbated by a bum knee, or vice versa.
Same old Beanie Wells. Unreliable.
Furthermore, Wells didn't exactly come out of the gates with guns blazing in 2012. But he does have something on the competition that means an awful lot at this time of the season, especially at the running back position: fresh legs.
Wells has been saying he is healthy for weeks, but is not allowed to return until Week 12 per league mandates regarding his current IR status.
Let's get one thing straight. Beanie Wells is a horrible option in fantasy football as anything more than an RB3 over the course of a season, but over spurts, he has produced. LaRod Stephens-Howling is not a noteworthy NFL running back, and he weighs maybe 180 pounds dripping wet at 5'7".
Wells has first-round pedigree and the body, physical tools and seasoning in the system to do his job.
He's a low-end fantasy RB2 the minute he steps back on the field until he gets hurt again. Only pick him up if you are 6-4 or better. Five-win owners and under cannot afford to take the hit in most 12-team leagues.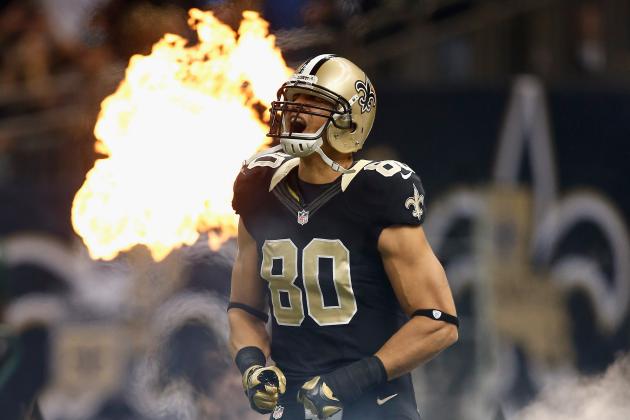 Chris Graythen/Getty Images

It's coming up.
Now is the point in time when winning owners cut the fat out of the bottom of their rosters to stack the top and make big moves.
The byes will soon be behind us, and barring injuries, you will hopefully have a starting roster locked in that will be devoid of weekly torture in deciding who to sit and who to start.
If you have two great flex players like Denarius Moore and Willis McGahee along with a middle- to high-end TE option like Greg Olsen, then find the Jimmy Graham owner in your league and offer him his choice of the two with Olsen in exchange for Graham.
You see what I'm getting at?
Now is the time to stack your starting roster. The depth I have preached to you about acquiring all season now needs to be consolidated, and your league's trade deadline is looming. It might be today; it might be tomorrow, and it might be Sunday, but it's soon.
Mark the date on your calendar and get your moves lined up.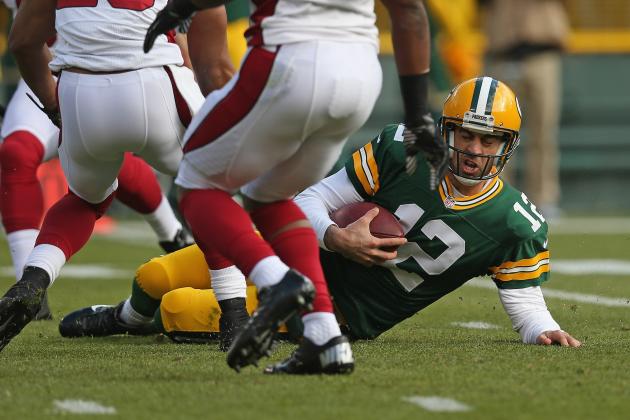 Jonathan Daniel/Getty Images

For most leagues, playoffs start in Week 13 so that the fantasy season is done by Week 16. This is the week prior to the NFL's Week 17 regular-season conclusion.
For those who may wonder why (which I know is only about 15 percent of you), the reason is because leagues that play in Week 17 are simply garbage.
In the spirit of the latest Tim Tebow debacle, I will call them "terrible." Because they are. NFL teams who have secured their real NFL playoff slotting sit their starters in the regular season's final week. It leaves fantasy owners who rostered players on good, winning teams stranded.
The point is that 95 percent of you have three weeks of the regular season left.
Time flies by like a shot from a gun.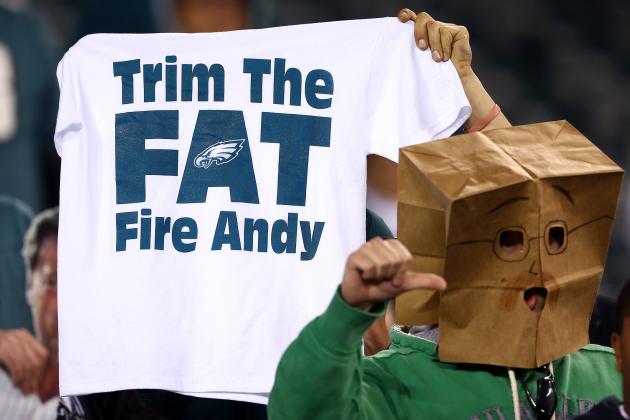 Elsa/Getty Images

If you are 4-6, you are facing a must-win situation and will not be in playoff contention if you lose this week.
In my most recent column for B/R, I detailed 10 tips for those who may be in this situation, so if you are, check it out.
The main point is this, though: If you are 4-6 or 3-7, there is no next week...yet. Don't even think about it. When making your personnel plans and figuring out your fantasy strategy, things have taken a distinct turn. There is no future, so quit thinking about it.
There is now. Make your moves now and field the best starting lineup you can piece together this week.