2013 NFL Mock Draft: Updated Landing Spots for Top College Stars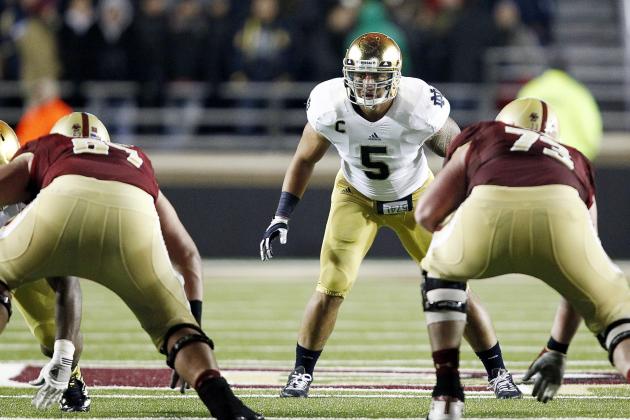 Mark L. Baer-US PRESSWIRE

With double-digits weeks completed for both the NFL and college football seasons, prospects and needs are starting to become more clear for the 2013 NFL draft.
Of course, there's a million hurdles left to jump before next April's draft. But there's enough information on the table now to make educated guesses on what teams may do months down the road.
Using current NFL records through 10 weeks for the draft order (via ESPN league standings, playoff qualification not considered) and the position rankings from Bleacher Report's Matt Miller to help sort out the prospects, we present you an updated 2013 NFL mock draft.
Begin Slideshow

»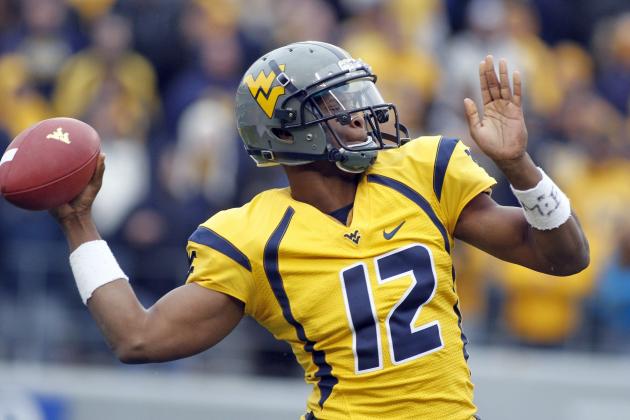 Justin K. Aller/Getty Images

Starting this offseason, the Chiefs could have sweeping changes from the top of the organization down. There's no better way to fast track a recovery than finding a franchise quarterback in the draft, and Smith might be the best in the 2013 class. Smith to Kansas City is an early consensus pick.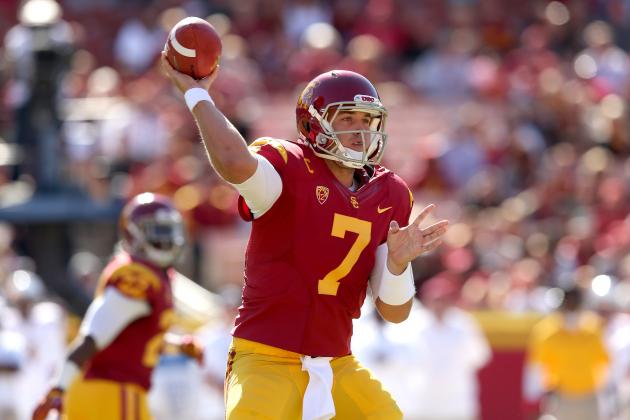 Stephen Dunn/Getty Images

How long does Blaine Gabbert get in Jacksonville, especially with an owner that wants results now? General manager Gene Smith might not have much of a leash left, and any new GM would likely want his "guy" at the quarterback position.
And while Barkley has fallen down some analysts' boards, quarterbacks are almost always overvalued come April. The USC senior could really impress in the pre-draft portion of the process.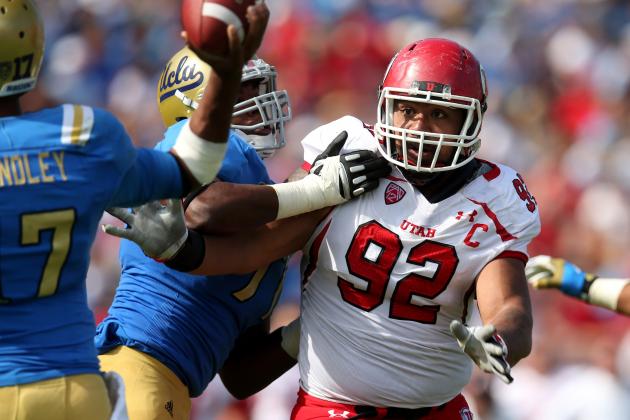 Stephen Dunn/Getty Images

The Panthers can hit two birds with one Lotulelei stone here. Not only is the Utah senior a big body (6'3", 320 lbs.) that can shut down a run game, but he's also a versatile pass-rusher from the inside. The Panthers need help with both areas.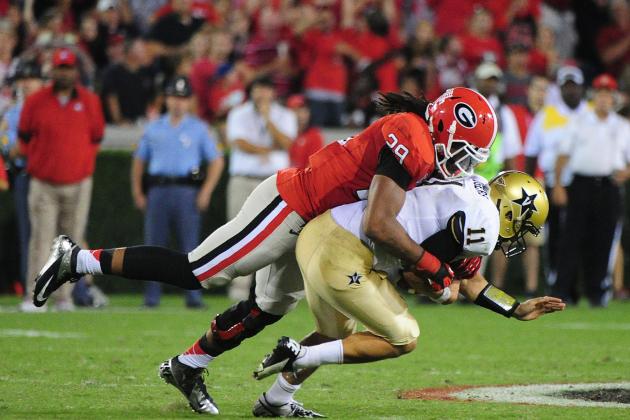 Scott Cunningham/Getty Images

The wildcard here is if the Browns—operating under new management—want to go in a different direction at quarterback. Brandon Weeden, despite being a first-round pick in 2012, is playing for his job over the second half. But assuming Weeden earns at least one more season under center, the Browns need an impact player in the top five. Jones might be the best overall pass-rusher in this class.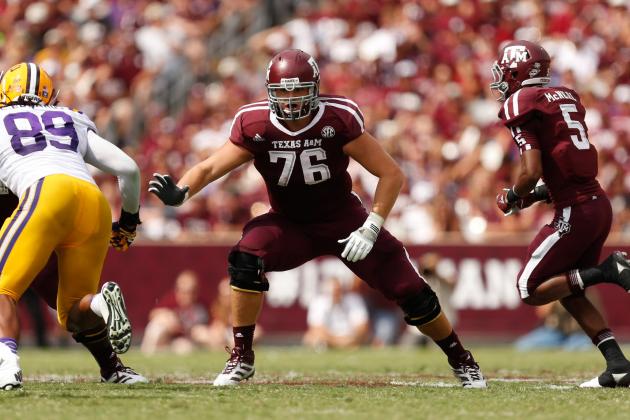 Thomas Campbell-US PRESSWIRE

The chances that the Eagles remain in the top five are low, but their current record dictates their placement here. If, for whatever reason, Philadelphia does get a chance at this pick, Joeckel could be an easy choice. Eagles quarterbacks have suffered through some of the worst pass protection in the NFL this season, and Joeckel is a plug-and-play tackle.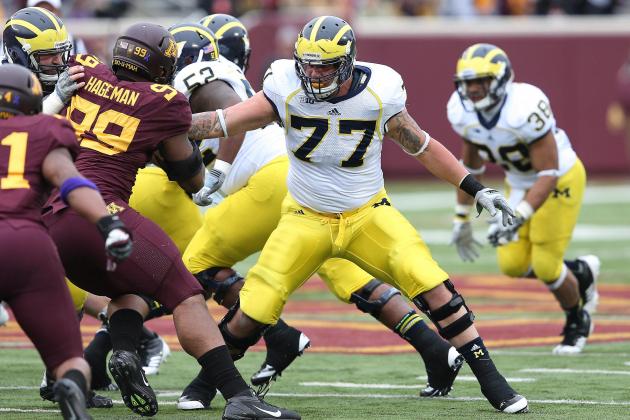 Jesse Johnson-US PRESSWIRE

The Rams would love to get a hold of Joeckel, arguably the best tackle in the 2013 class. But considering the team has two high first-round picks, St. Louis can roll the dice and get Lewan, a riser among the tackles. He's enormous (6'7") and has the ability to play on the right or left side.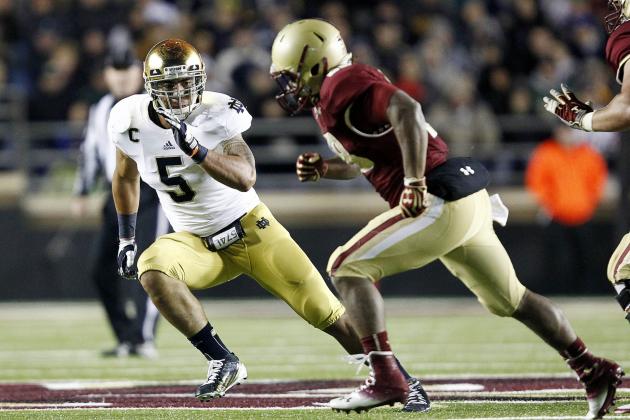 Mark L. Baer-US PRESSWIRE

Nick Barnett has hit a wall, and the Bills rushing defense has suffered as a result. Despite a defensive line that features a number of big names, Buffalo can't stop anyone from the running the football. Te'o not only helps in that area, but he'll also bring a leadership quality to a defense that needs to find an identity.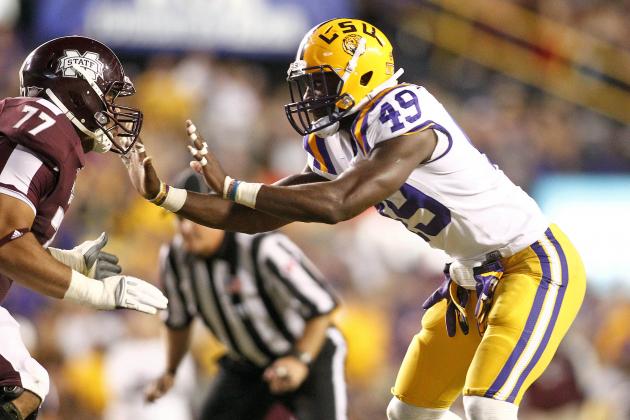 Crystal Logiudice-US PRESSWIRE

Cornerback Dee Milliner of Alabama was heavily considered, but it may be hard for GM Reggie McKenzie to let a pass-rusher of Mingo's quality get past him. Remember, McKenzie was part of a Packers management team that moved up to get Clay Matthews in 2009, and that changed the entire complexity of Green Bay's defense. McKenzie hopes Mingo can be the Oakland version of Matthews.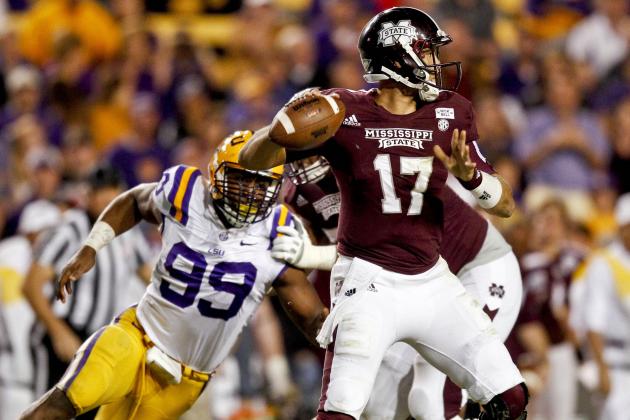 Derick E. Hingle-US PRESSWIRE

The Jets are no longer one of the NFL's dominant defenses in part because the pass rush has aged on the perimeter. Calvin Pace, Bryan Thomas and Aaron Maybin aren't exactly what you're looking for at outside linebacker for 2013. Getting a high-potential guy like Montgomery could be the start needed for the Jets pressure package.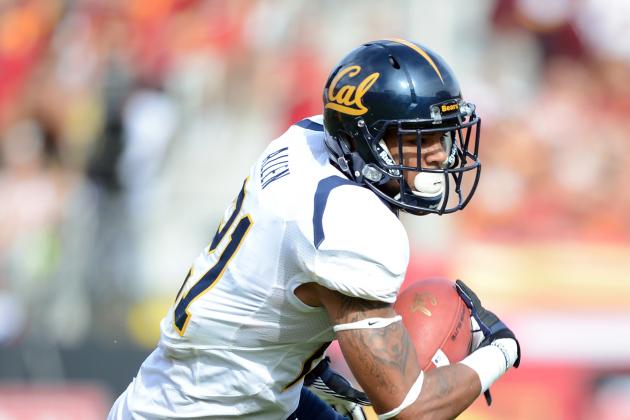 Harry How/Getty Images

It's hard to see Jeff Fisher going with two offensive guys in the first round, especially with how defensively-loaded this draft could be. But considering all the picks made on the defensive side last April and how badly this team needs offensive playmakers, Allen makes a lot of sense here. He's emerging as the leading candidate to be the first receiver off the board.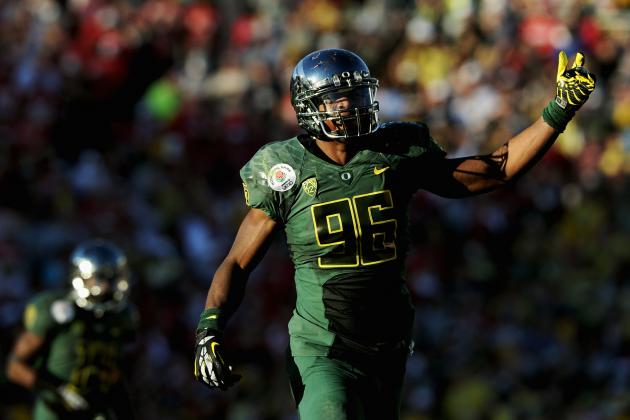 Harry How/Getty Images

Milliner also makes sense in Tennessee, although Alterraun Verner and Jason McCourty haven't been as poor as the overall stats show. However, the pass rush continues to be a pressing issue for the Titans. Kamerion Wimbley and Derrick Morgan are the starters at defensive end, but there's nothing wrong with taking another high-ceiling pass rusher to help get after the quarterback. Jordan is coming on fast as either a 4-3 defensive end or 3-4 outside linebacker.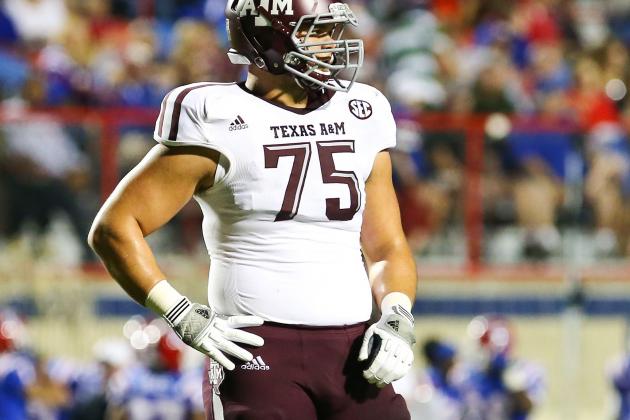 Kevin Jairaj-US PRESSWIRE

The Cardinals need a quarterback, and Tyler Wilson of Arkansas and E.J. Manuel of Florida State could be first-round options by the time April rolls around. But Arizona has to understand that any quarterback working behind that offensive line is set up to fail, so taking Matthews here makes more sense. The Cardinals can then either move back into the first round to get a quarterback, or wait until the second round and hope a guy they like is still there.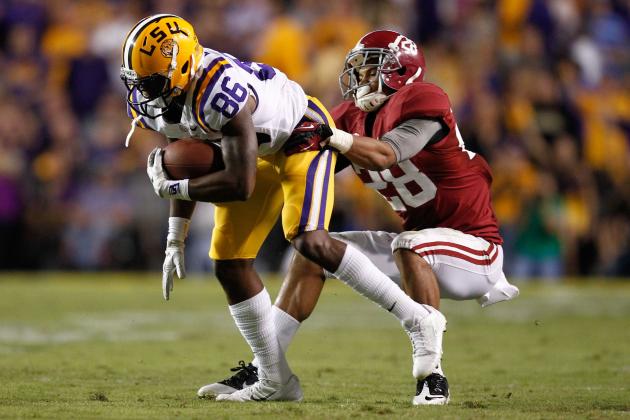 Derick E. Hingle-US PRESSWIRE

There are few teams in the NFL with as little overall talent at cornerback as the Lions, which makes Milliner an automatic pick here. He'd be an immediate starter and likely upgrade, giving the Lions some much needed help in stopping the NFC North's pass-heavy top runners.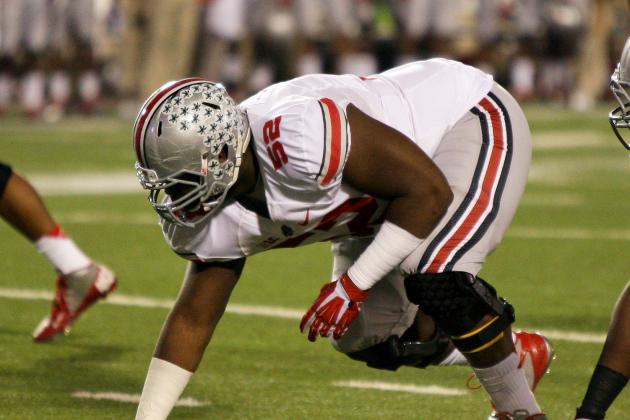 Pat Lovell-US PRESSWIRE

Some consider Hankins a top-five talent, so the Cowboys shouldn't hesitate to call in this pick if he falls into the mid-teens. Dallas could then use Hankins at either nose tackle (moving Jay Ratliff to defensive end) or at defensive end, where he could be more destructive. One wildcard: Would owner Jerry Jones be pro-active in getting Tyler Wilson, the current quarterback at his alma mater, to Dallas?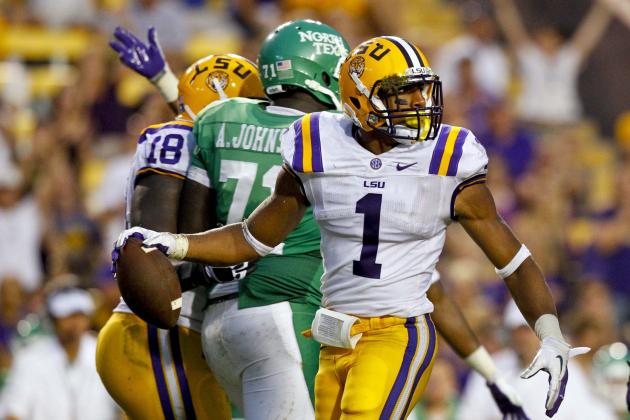 Derick E. Hingle-US PRESSWIRE

Reggie Nelson should be locked in at one safety spot, but Taylor Mays continues to be underwhelming. He's undisciplined in coverage and gives away too many free yards with stupid penalties. Getting Reid, arguably the top safety overall in the 2013 class, gives the Bengals a dependable pair of safeties at the back end of their defense.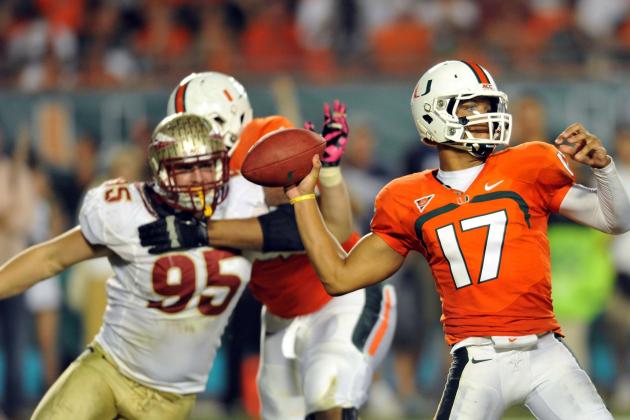 Steve Mitchell-US PRESSWIRE

The Saints almost have to look defense, as their current unit has been one of the worst in recent NFL history through one half of the 2012 season. A big reason for the collapse has been a lack of pass rush, but that's something Werner—an explosive, but still raw defensive end—could provide. He could start opposite Cameron Jordan right away.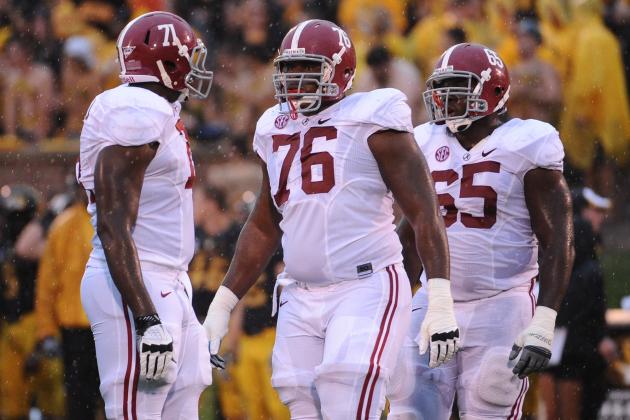 Dak Dillon-US PRESSWIRE

The Chargers have question marks at both left and right tackle, mostly because injury-prone Jared Gaither is tough to count on long-term. Fluker, once a top tackle prospect who has fallen down boards, can possibly play either tackle position, although he looks better suited for the right side. Either way, he's a young tackle who upgrades a position that needs help in San Diego.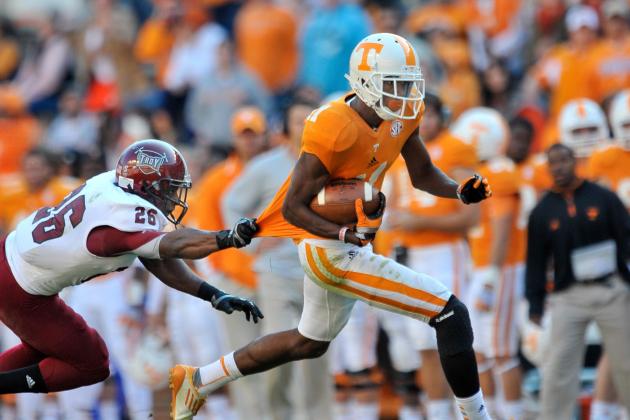 Jim Brown-US PRESSWIRE

Hunter may not be the most polished receiver in the 2013 class, but the Dolphins need a bonafide No. 1 target who can stretch the field. Throwing Hunter—a 6'4"long-strider—into the Miami receiving mix with Brian Hartline and Davone Bess gives quarterback Ryan Tannehill an interesting (and more talented) trio for 2013.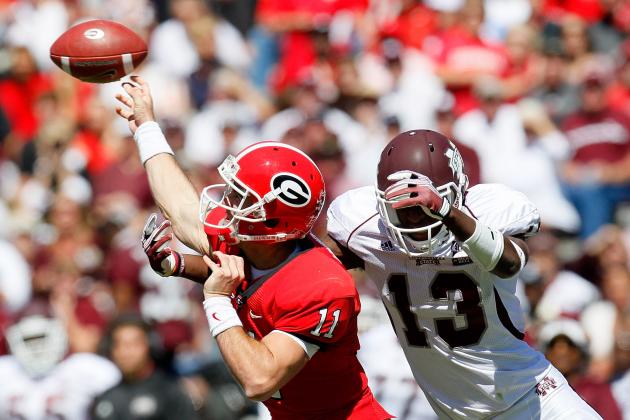 Kevin C. Cox/Getty Images

Shipping out Aqib Talib was the right decision for Tampa Bay, but the defense now has a hole at cornerback. While a distraction off the field, Talib was as close to a lockdown corner, as the Buccaneers had on the roster. Drafting Banks, a good kid with his life in order off the field, gives Tampa Bay a similarly talented cover man who won't be a problem when the pads come off.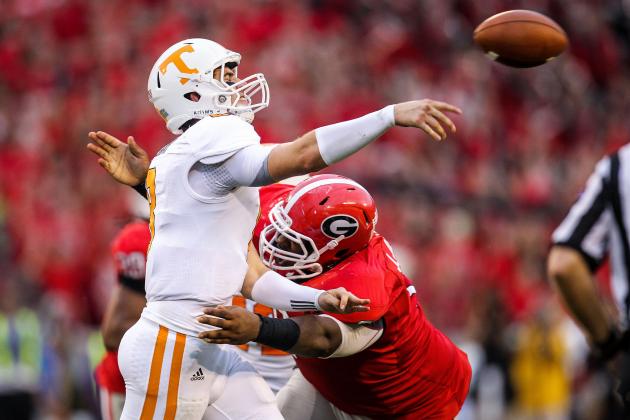 Daniel Shirey-US PRESSWIRE

When the Vikings defense was at its very best (think late 2000s), Minnesota had anchors inside on the defensive line that helped free up the pass-rushing defensive ends on most every snap. Kevin Williams is now getting old, and Letroy Guion isn't much of an interior threat. Jenkins is a behemoth tackle who should demand a double team on nearly every play, which could help extend the productive years of Jared Allen.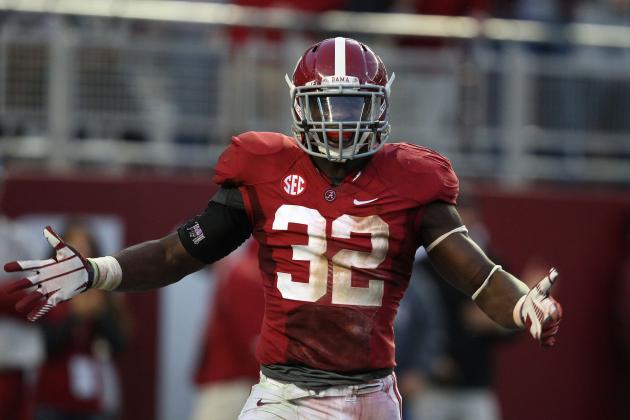 Mike Zarrilli/Getty Images

The Giants are a difficult team to project draft-wise. There are holes on the offensive line, defensive end is always an option and the secondary isn't perfect. However, Michael Boley is 30 years old and in decline, making weak side linebacker a priority. Mosley might be the best pure 4-3 outside linebacker available come April.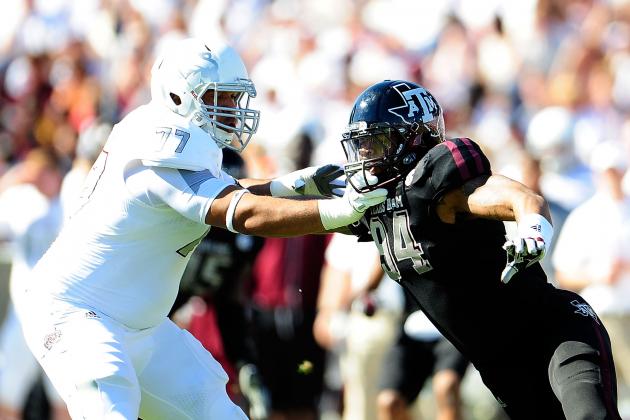 Stacy Revere/Getty Images

The Seahawks spent a first-round pick on Bruce Irvin in 2012, but don't count out the possibility of going back to the pass-rushing well in 2013. Chris Clemons remains dominant but is 31 years old, making defensive end a potential priority again. A guy like Moore could help both extend Clemons' career and give the Seahawks a future starter at the position. In this age of the NFL, you can never have enough pass-rushers.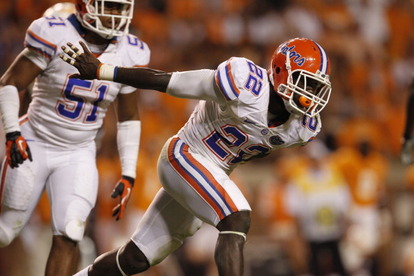 John Sommers II/Getty Images

Eventually, the Steelers need to start formulating a plan for the days after Troy Polamalu. He's already missing chunks of seasons because of injury, and Ryan Mundy hasn't exactly stamped his place as the future at safety. Elam, a big hitter who continues to rise, could be the future post-Polamalu.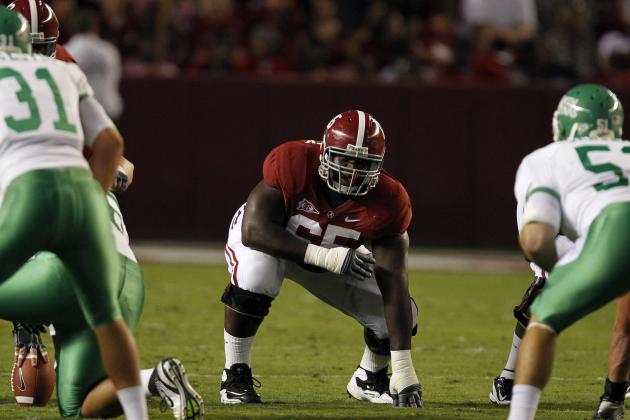 Butch Dill/Getty Images

The Colts get an opportunity of a lifetime (again) to draft Warmack, even if the defense may need more help. Warmack is a potential perennial Pro Bowler at guard who would start—without question—from the first day on. Teams just have a hard time taking guards—even ones as good as Warmack—before the 20s, so the possibility exists for the Colts to get the Alabama mauler.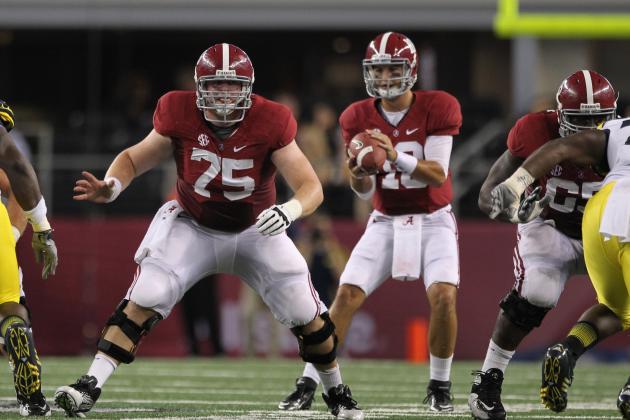 Matthew Emmons-US PRESSWIRE

The Packers replaced Scott Wells with Jeff Saturday at center, but Saturday has been up and down and won't last more than another year. While Evan Dietrich-Smith may have the inside track at being the next center, getting Jones may be a better option. He's played center, guard and tackle at Alabama, giving him the kind of versatility Mike McCarthy and Ted Thompson covet in offensive linemen.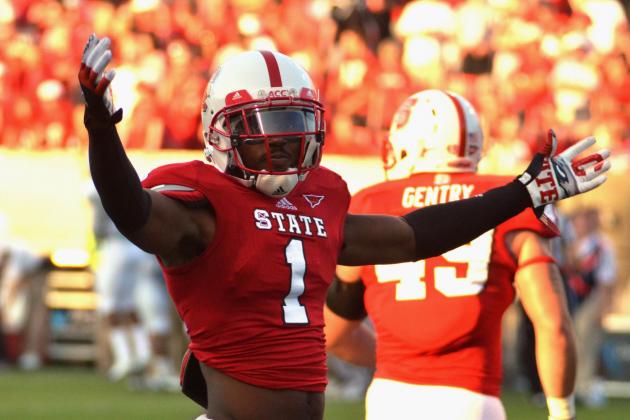 Rob Kinnan-US PRESSWIRE

The Broncos have received surprisingly good snaps from the cornerback position behind Champ Bailey this season. But Bailey won't be around forever, and getting a big (6'2"), high-potential corner like Amerson might be too much for the Broncos to pass up. Give him a year or two to learn from one of the generation's best, and Denver might not slip much at cornerback once Bailey hangs up the cleats.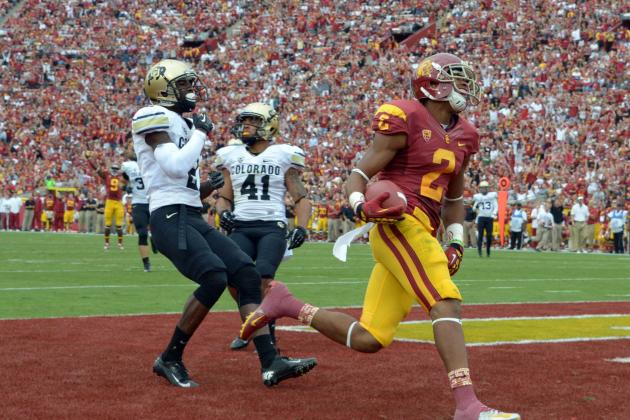 Kirby Lee-US PRESSWIRE

The Patriots are used to spending one of these picks on defensive backs, but that trend may end after getting Aqib Talib from Tampa Bay at the trade deadline. Receiver could then be one position New England targets, especially in the slot. Wes Welker won't be the premier player inside forever, and Woods has the unique ability to play outside and in the slot. Maybe a long-shot connection, but one that makes football sense.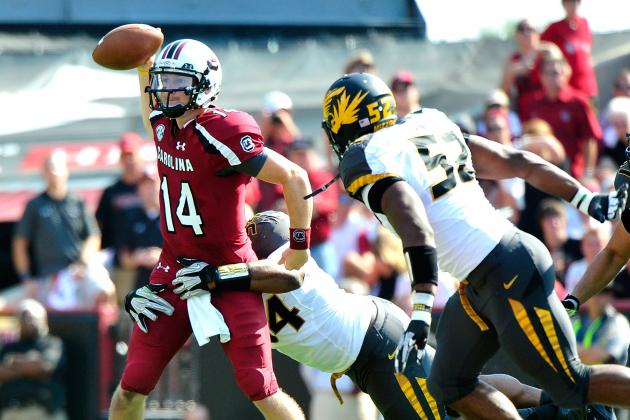 Grant Halverson/Getty Images

The 49ers aren't exactly lacking up front, but the defensive line is getting a little long in the tooth. Justin Smith and Isaac Sopoaga are both over 30 years old. Adding Richardson, a lineman capable of playing defensive end in the 3-4, adds youth and potential at the position.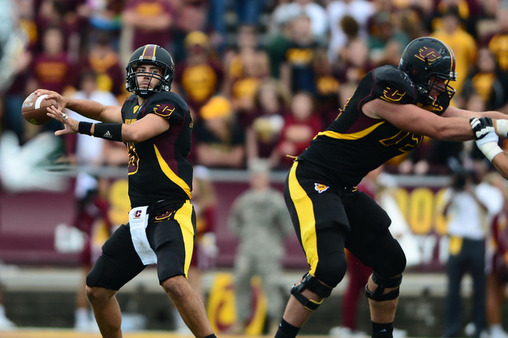 The Bears keep rolling along defensively, and there's finally some offensive playmakers available for Jay Cutler. But the one weak link on this football team remains the offensive line. Fisher has a lot of upside and would eventually slot in as the team's franchise left tackle.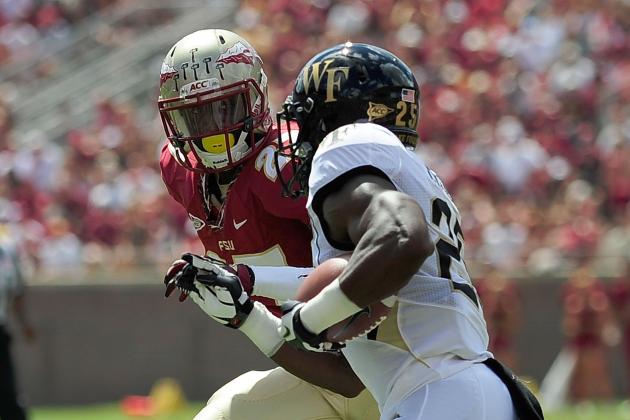 Stacy Revere/Getty Images

The Ravens are likely looking at an obvious need at inside linebacker, but there isn't much in the 2013 class beyond Manti Te'o. Baltimore can really look best player available, and maybe Rhodes is that guy. He's bigger than most cornerbacks (6'1", 220 lbs.), so maybe there's versatility to play either corner or safety at the next level. He's talented enough to play snaps on a good defense right away.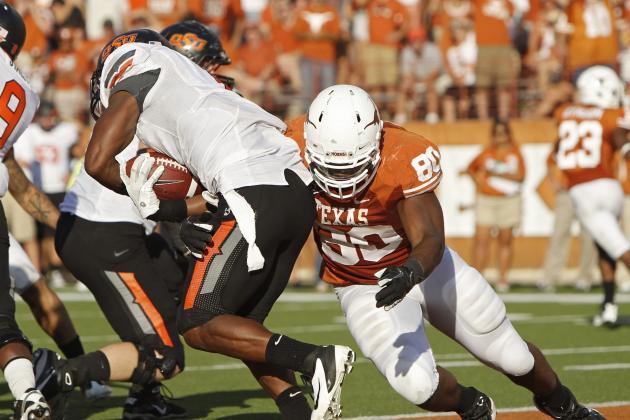 Erich Schlegel/Getty Images

The Falcons have a likely need at defensive end for the 2013 season. John Abraham is inching closer to the end of a great career, and Ray Edwards has been a huge disappointment. Okafor is considered a top-five defensive end prospect, so the value and need meet here.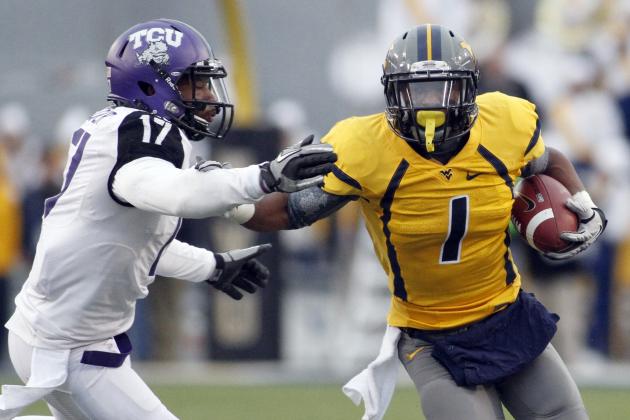 Justin K. Aller/Getty Images

The Texans are a football team without many holes, but explosive plays out of the receiving group may be one area where Houston lacks. Insert Austin, arguably the nation's most explosive slot receiver, and maybe that deficiency becomes a strength in 2013.