MLB Free Agency: Who Is the Best Fit for Kevin Youkilis?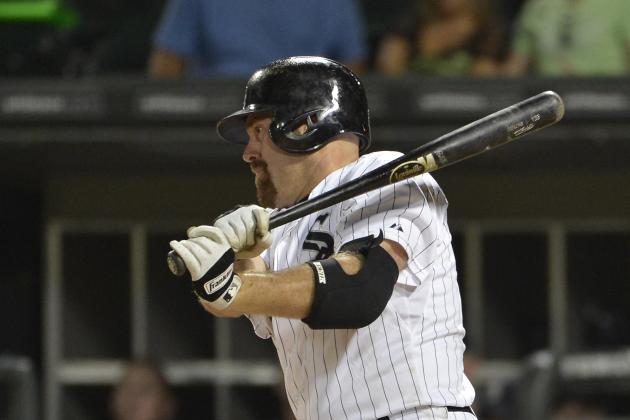 Brian Kersey/Getty Images

Kevin Youkilis is being pursued by the Chicago White Sox, Cleveland Indians and Philadelphia Phillies, according to Jon Heyman of CBSSports.com. Obviously, it is early in the process and other teams have plenty of time to join in the hunt.
Youkilis had a difficult 2012 that saw him fall out of favor with the Boston Red Sox and move at midseason to the Chicago White Sox. Combined, he hit .235 with 19 home runs and 60 RBI.
Those numbers are substantially lower than some of his MVP-quality seasons, but he did get much better once he went to Chicago, hitting 15 of his 19 home runs while with the White Sox.
So let's evaluate his market. Why do the White Sox, Indians and Phillies need Youkilis? How will they use him? How much of an impact could he have on each roster?
The teams will be presented in order from the worst to the best fit.
Begin Slideshow

»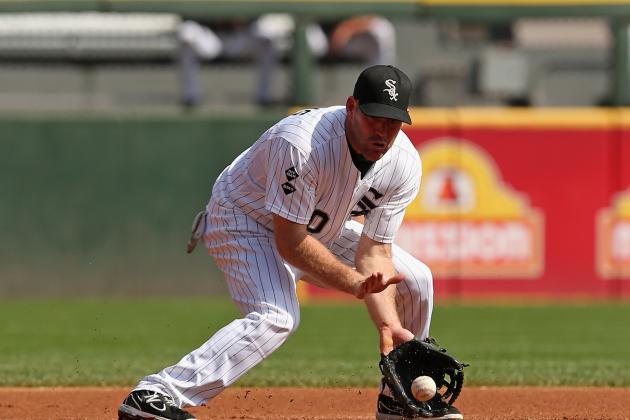 Jonathan Daniel/Getty Images

It's not hard to see why the Phillies could use Kevin Youkilis. Third base was a major problem last season due to injuries and general ineffectiveness. On top of that, Ryan Howard struggled with injuries during most of his time at first base, and the Phillies' offense was often in need of a jump-start.
However, they may not be the best fit for Youkilis. First, with Ryan Howard and Chase Utley returning at full strength, the offense might not need as much support this season.
Second, with a high payroll already, it does not make a lot of sense to sink a lot of money into this position when cheaper options like Jeff Keppinger are available.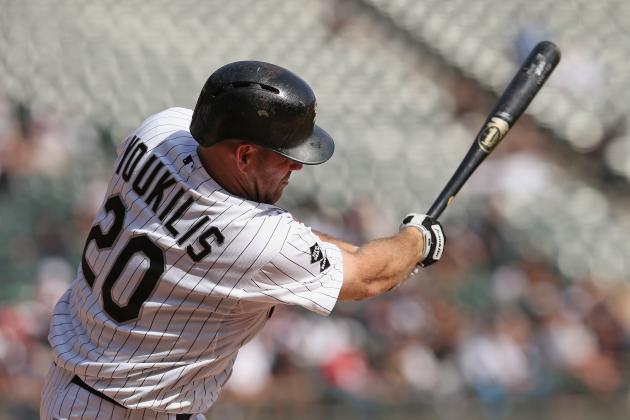 Jonathan Daniel/Getty Images

The Indians would presumably use Kevin Youkilis at first base, given that they have hot prospect Lonnie Chisenhall holding down the hot corner for the foreseeable future. Essentially, the Indians only have starting catcher Carlos Santana and starting DH Matt Laporta who can play first base.
Obviously, they need someone to fill this position, but it might be better to pursue a more inexpensive option. The rebuilding Indians have several needs and would be better served by taking some chances in free agency.
James Loney might make a lot of sense in Cleveland. He is going to be incredibly inexpensive because of a difficult 2012, but he has proven that he can be a run producer.
By signing more high-risk, high-reward players, the Indians would be better able to spread their money out and fill in more holes than they would if they just invested in Youkilis.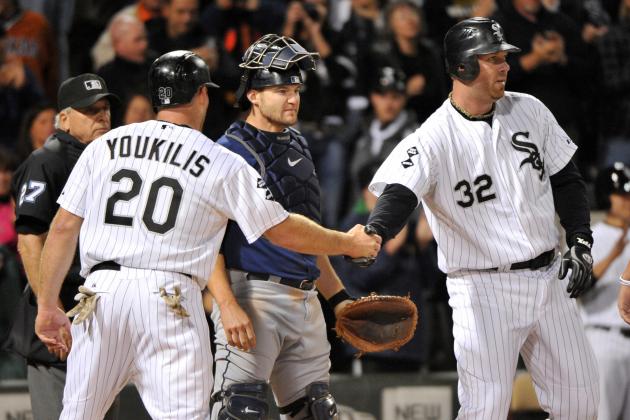 Rob Grabowski-US PRESSWIRE

The White Sox might not want to think about their collapse at the end of last season, but it did prove one thing. They are on the fringe of being a highly competitive team. If Kevin Youkilis was able to play all season like he did in his half season with Chicago, he could easily help push the White Sox over the top.
This team has already made a major move by bringing back Jake Peavy, and it is probably not done. Youkilis would provide a powerful right-handed bat in the middle of the lineup to complement lefties Paul Konerko and Adam Dunn.
It makes the most sense for Youkilis to go back to the team where he resurrected his 2012 campaign.
Whether you think I know everything or nothing about Major League Baseball, you should follow me on Twitter or become a fan on Facebook and keep in touch. I love hearing what you all have to say!