Top 5 Draft Prospects Cleveland Browns Fans Should Be Watching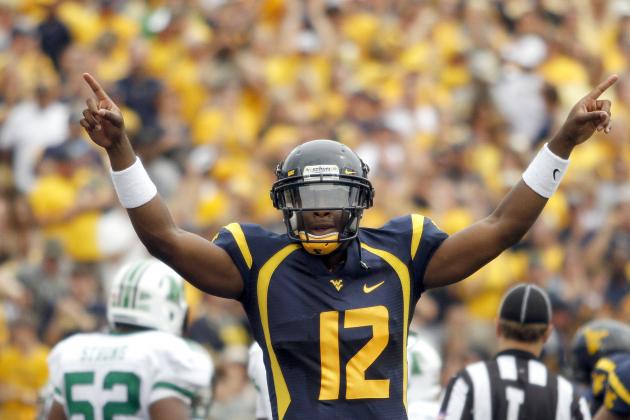 Justin K. Aller/Getty Images

As the NFL season moves past the halfway point, fans of teams that have been left with nothing to look forward to except next season start to focus their attention on the upcoming NFL draft.
The college football regular season will come to a close in the next few weeks. As it winds down, the top prospects for April's draft become a little clearer.
The Cleveland Browns have once again found themselves jockeying for position at the top of the draft. As of the end of Week 9, the Browns sit with the third worst record in the league.
Let's take a look at the top five prospects that Cleveland fans can hope to receive when NFL Christmas comes in April.
Begin Slideshow

»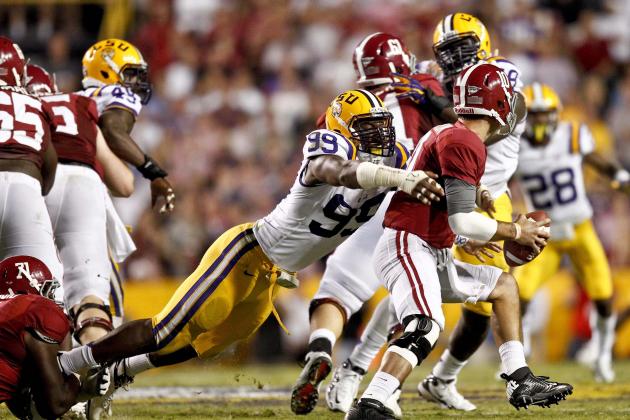 Derick E. Hingle-US PRESSWIRE

The 6'5", 270-pound defensive end out of LSU is a high-motor, get-up-the-field player. He is capable of both rushing the quarterback and stuffing the run. His versatility makes him an even better prospect for Cleveland due to the possible regime change. Montgomery could play the three or five technique depending on the type of defense being run next year.
Defensive end, especially on the right-hand side, is a need in Cleveland. Opponents are currently running 24 percent of their running plays at the team's right side, which is the second highest in the league.
The Browns are also giving up an average of over five yards per carry on those plays to the right end. While Cleveland is managing to get to the quarterback this year, the team's top individual sack leader has only three to his name. Sam Montgomery could be the sack leader the Browns have been missing.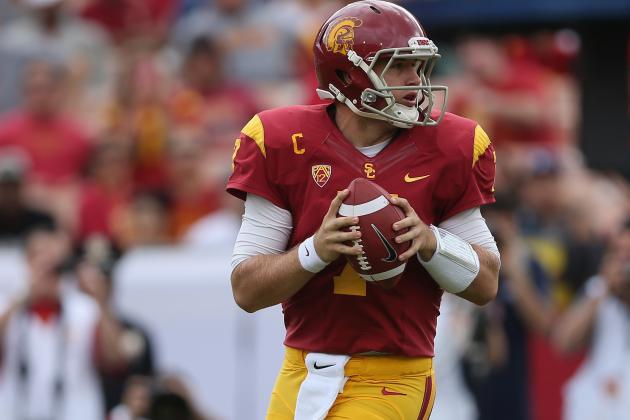 Jeff Gross/Getty Images

New regimes bring new quarterbacks. Plain and simple. It is a very rare occurrence when a new coach keeps the old quarterback. Coaches like to have "their guy." They like to develop a guy who fits their system or sign a guy who has played in their system.
With a new owner in Cleveland, you can believe that Pat Shurmur will be looking for work after the season.
While Brandon Weeden has begun to come along, it is an even greater probability that a new head coach will not want to saddle up with a 30-year-old, second-year player. At best, Weeden can hope for a shot at the starting job next year.
Enter Matt Barkley.
The USC standout is no doubt regretting returning to the Trojans for his senior year. His flaws have been put on display in bunches this season and have some NFL scouts wondering if he is starting material.
However, this is a quarterback league. Every year, teams are searching for that franchise QB who can lead them to the promised land.
In a draft that is very thin at the QB position, you can bet that someone will take a chance on Barkley early.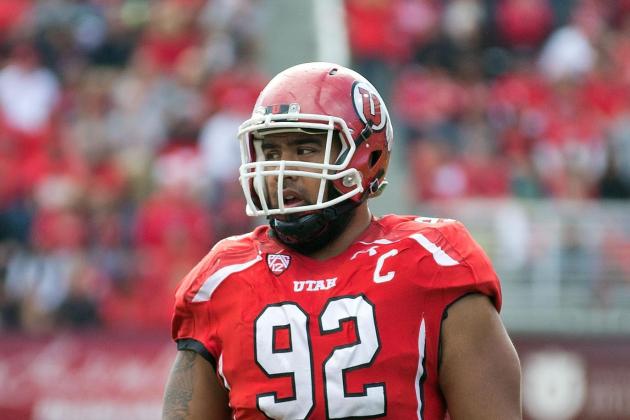 Russ Isabella-US PRESSWIRE

Star Lotulelei is considered the best defensive tackle prospect since Haloti Ngata. He has also been compared by many to Warren Sapp.
At 6'3" and 320 pounds, Star gets off the line quicker than some wide receivers. He is a menace on the inside and consistently sees double teams that he is able to shed and pursue the ball.
Lotulelei disrupts running plays in the backfield and forces quarterbacks to run for their lives. He has a high motor and keeps his eyes upfield at all times.
While defensive tackle may not be seen as the highest priority in Cleveland, passing on a cornerstone defensive player can't be high on that list either.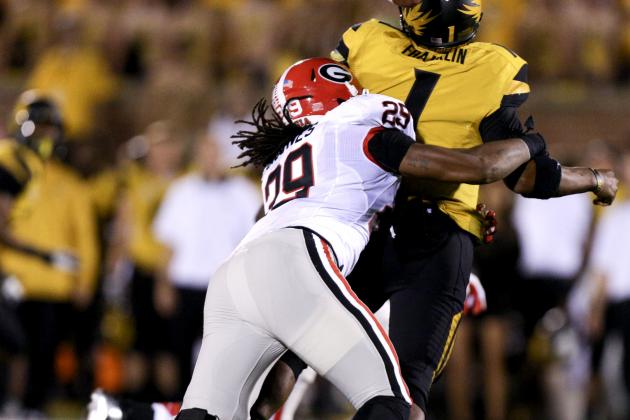 Ed Zurga/Getty Images

Jarvis Jones is a high-motor, high-speed pass-rusher who runs like a safety and hits like a linebacker. Jones plays angry and disrupts passing plays consistently. Whether he's getting to the quarterback, forcing him out of the pocket or batting down passes, opponents have to keep tabs on Jarvis at all times.
As mentioned before, Cleveland lacks a consistent pass-rushing specialist that can tally up large sack totals. D'Qwell Jackson currently leads the Browns in sacks with three. If your sack leader is your middle linebacker, it's time to get him some help.
Many more wins could eliminate Jarvis Jones as a possibility for the Browns. He is considered one of the top prospects in the upcoming draft thus far and is unlikely to drop out of the top three picks.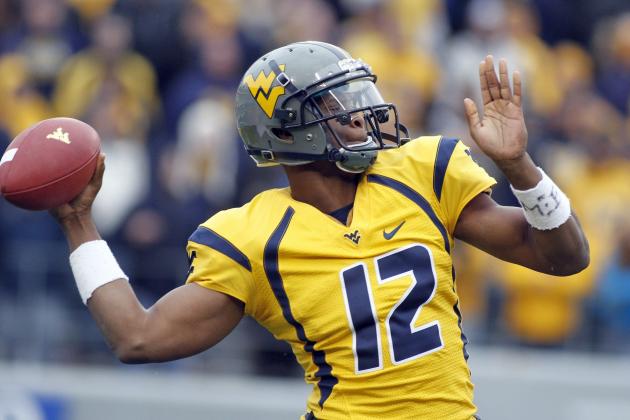 Justin K. Aller/Getty Images

Geno Smith is the one quarterback in the upcoming draft that could be considered a franchise signal-caller. He is incredibly accurate, has great fundamentals, great footwork, great pocket presence—the list goes on and on.
While his arm strength may only be considered average, he more than makes up for it in other areas.
At this point in the season, the Browns are going to have to lose some more games to assure themselves a chance of taking Smith. If he somehow manages to fall from the top pick, you can expect a bidding war for the second pick.
As I mentioned before, new regimes bring new quarterbacks. If you're going to have a new QB, it might as well be the best available.
Chin up, Browns fans. There are some great prospects out there just waiting to come to Cleveland. Better days are ahead.