Fantasy Football 2012: 5 Must-Adds for a Playoff Run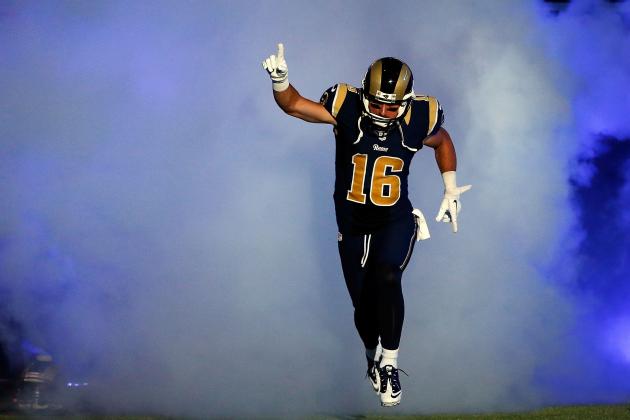 Jamie Squire/Getty Images
Danny Amendola went down in week 5 but averaged 9.8 targets and 6.4 catches per game before that.
You're sitting in the top quarter of your fantasy football league. Things are rolling nicely. A fantasy playoff berth is in sight if you can snag another victory or two in the upcoming weeks.
If this description fits your fantasy football team to date then listen up, because here are five currently injured or under performing players who you should be targeting in hopes of having them produce big for you come fantasy playoffs time.
This is the time of the fantasy season when owners with struggling teams are looking to part ways with headaches and injury riddled stars as they scramble to get into the playoffs. Go after these guys because they might just be the difference between losing in the first round and hoisting that trophy by season's end...
Begin Slideshow

»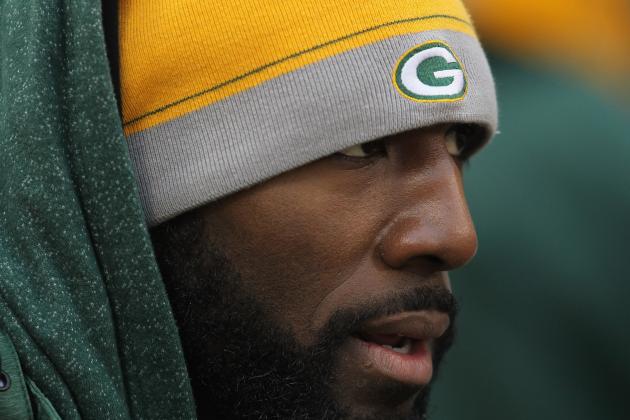 Jonathan Daniel/Getty Images

Sure, Greg Jennings may be on our First Half Busts list. And yes, he did just have surgery to repair a tear in his abdomen. But Greg Jennings is in a contract year and hasn't shown much to potential suitors so far.
With Jordy Nelson also battling injuries, the door has not closed on Jennings' comeback and producing in the explosive Packers offense. As of now he is eyeing a return in Week 14, just in time for the fantasy playoffs.
Unlike late in the season when stars are usually sat to avoid injuries and to rest for the NFL playoffs, Jennings will most likely be given a full workload if he does return so he can get prepped for a Packers playoff run.
How hard you should pursue him:
The Packers have decent matchups with Detroit and Tennessee in Weeks 14 and 16, and they face the Bears in Week 15. The Packers have a bye this week, so there probably isn't any immediate pressure to add him to your roster, but if you have the space he could pay dividends.
Brian Bahr/Getty Images
In the coming weeks Kendall Hunter will be more than just Frank Gore's caddy.
The San Francisco 49ers are 6-2 right now and atop the NFC West. With three games in the next four weeks slotted against teams with losing records, the Niners are looking solid as potential NFC West champs.
That would mean head coach Jim Harbaugh would certainly cut back on starting running back Frank Gore's playing time to keep him fresh for the NFL playoffs. Meaning Kendall Hunter would get a major uptick in snaps, and presumably, touches.
Hunter hasn't been a slouch this year either, averaging seven and a half carries per game for 37.6 yards/game. For a backup RB that's not shabby, especially considering that averages out to around 5 YPC.
How hard you should pursue him:
The Niners fantasy playoffs schedule isn't great (Miami, New England and Seattle) but they love to pound the ball regardless.
If the Frank Gore owner in your league is smart chances are they already have Hunter on their roster, and probably aren't willing to part with him unless they are struggling and you have something they desperately need. Make them an offer, or if he's on your waiver wire certainly grab him now.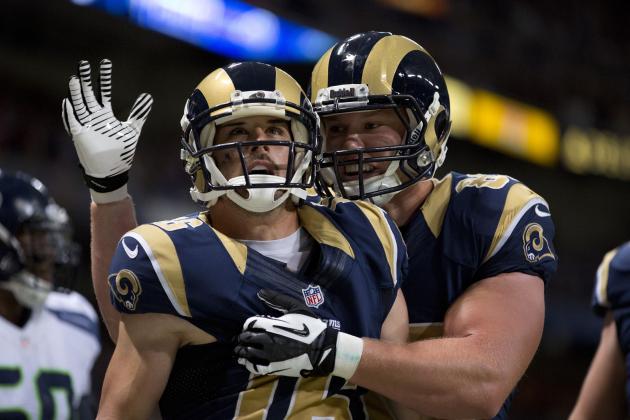 David Welker/Getty Images

Despite missing the Rams' last three and a half games, wide receiver Danny Amendola still leads them in receptions, receiving yards, and receiving touchdowns. He is Sam Bradford's go-to man, and his targets in his four full games this year were 9, 16, 9, and 10.
If you saw Amendola being taken to the locker room in Week 5's bout with the Cardinals you know how frustrated he was after the clavicle injury. The guy is a true gamer and knows that the Rams are a much better team with him on the field.
He is practicing and has full range of motion, and all signs point to him suiting up this week against the 49ers.
How hard you should pursue him:
There's probably a good chance he was dropped after what was supposed to be a six week injury. Grab him now if he's on your waiver wire. He's sort of matchup proof, but he does have juicy bouts with Buffalo and Tampa Bay upcoming.
Otto Greule Jr/Getty Images
The Packers passing game opens up huge holes for a back like Benson who knows how and when to hit them.
The Packers running game has been struggling mightily since Benson went down in Week 5 with a Lisfranc foot injury. Before going down, Benson had posted three straight games of 10-plus fantasy points in Yahoo! standard scoring leagues.
Benson is not available to return until Week 14 at the earliest, but he's recently said he will be shedding his walking boot this week so he can begin rehabbing. That's encouraging, and you know Mike McCarthy wants to re-establish the run, which is something Alex Green and James Starks have been unable to do.
How hard you should pursue him:
His fantasy playoffs schedule includes tough matchups with the Bears and Lions, but a cakewalk in Week 16 against the Titans. Plus, Cedric had put up 11.6 fantasy points against the Bears earlier this year.
Lisfranc injuries are tough to fight through, as they can be easily strained, but if he is able to start practicing soon he will start disappearing from most waiver wires.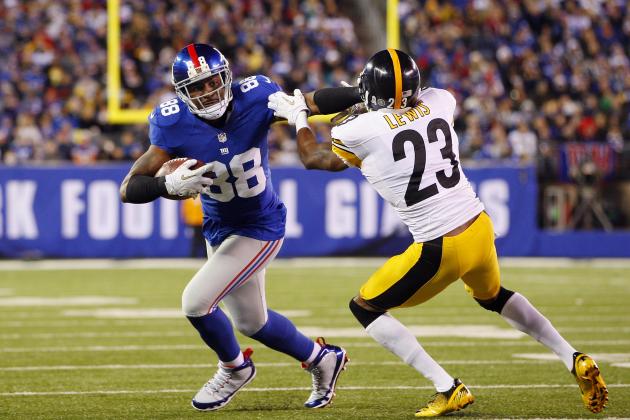 Rich Schultz/Getty Images

Hakeem Nicks sat out practice this Wednesday again with swelling in his knee. And he's been disappointing fantasy owners all season, with three missed games and only one game over 10 fantasy points in Yahoo! standard scoring leagues.
But the Giants have their bye Week 11, which will allow him another week to rest. If the Giants are going to be making a strong playoff push they will certainly need Hicks for it.
Add in the facts that he has played through pain in his career (Week 2 against Tampa Bay ring a bell?) and starts across from attention-garnering Victor Cruz, and Nicks has a lot more upside than people think.
How hard you should pursue him:
Nicks is on this list because his fantasy owners are most likely ready to part ways with him after this week's latest injury crop up.
Knowing that he will make sure he is healthy for a playoff run, target him in a trade now. Plus it doesn't hurt that he faces Green Bay, Washington, New Orleans, and Atlanta in the coming weeks.