MLB Trade Rumors: 7 Big Sellers in the Offseason Trade Market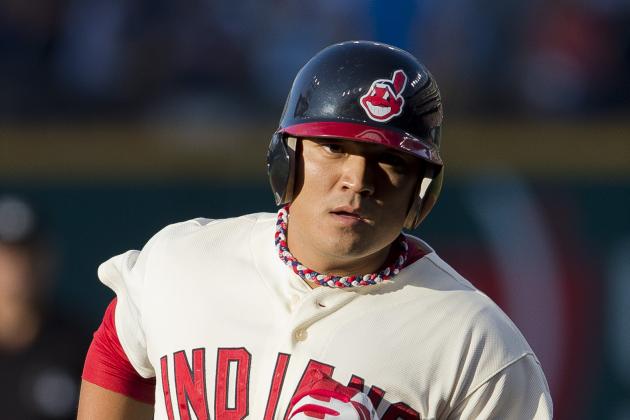 Jason Miller/Getty Images

Even though we've seen a couple significant signings in the time since the official start to free agency got underway, we haven't seen anything yet, as a number of free agents will be inking new deals during winter meetings.
With the free-agent market looking relatively thin in certain positions, teams will also inevitably seek out trades to improve their rosters.
Whether you're truly a seller that's rebuilding from the bottom-up, or a contender that needs to maneuver to get over the hump and into postseason play, we'll see a number of players swap jerseys between now and spring training.
Here are a few teams that could be more active than others this offseason, with a number of players who seem to always be rumored in some sort of trade talk.
Begin Slideshow

»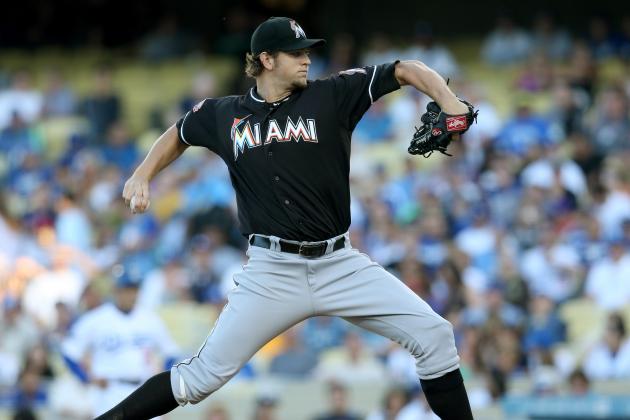 Stephen Dunn/Getty Images

As one of the most active teams last offseason, the Miami Marlins headed into 2012 with a very different look and high expectations to go along with it.
They had a disappointing season on many accounts, however, and a number of stars, including Heath Bell, Hanley Ramirez and manager Ozzie Guillen, are now gone.
It's hard to say whether or not there will be more moves made in the near future, but if there are, Josh Johnson has to be in the mix.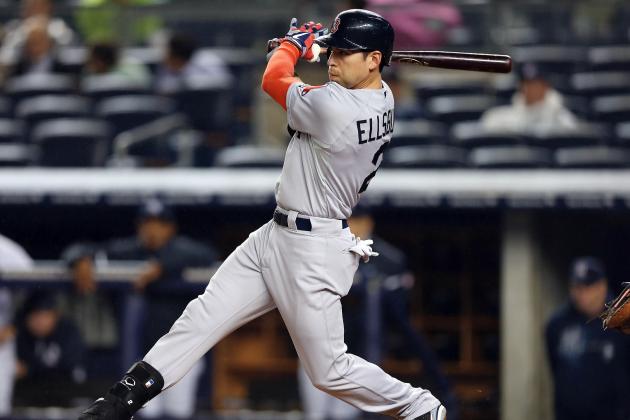 Elsa/Getty Images

After getting unbelievably active during the month of August and ridding themselves of the contracts of Carl Crawford, Josh Beckett, Adrian Gonzalez and Nick Punto, there's not a whole lot left in the way of tradeable players for the Boston Red Sox.
Jacoby Ellsbury, however, might still be an option for the Red Sox as they look to continue retooling their roster.
He's heading into his final year of arbitration and will enter free agency next season. While he's put up a number of strong stat lines since his 2007 debut, he's also seen his share of injury issues, something that could keep the Sox from wanting to extend his contract.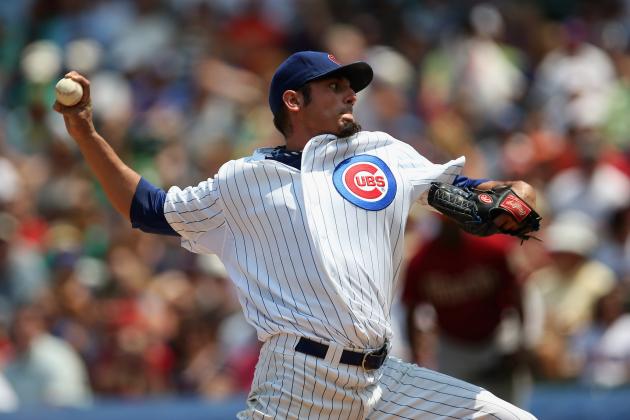 Jonathan Daniel/Getty Images

Throughout much of last year's offseason, it seemed like there were relatively constant murmurs about Matt Garza being shipped out of Chicago prior to the start of this season.
Speculation went back and forth more than once since then, with the Reds showing up as just one team interested this summer.
They weren't the only one, as it was reported the Blue Jays wanted to add Garza for a second-half run (from Richard Griffin of the Toronto Star), and while that obviously didn't come to fruition, Toronto will need to improve its rotation if it hopes to contend in 2013.
Control is a premium for relief pitchers hoping to make a positive impact for their team, so it's no surprise that Carlos Marmol was a disappointment on the mound in 2012.
Walking nearly nine batters per nine innings, he had a WHIP approaching 2.00 and an ERA of 4.02.
A deal involving Marmol and Dan Haren ultimately fell through, but that certainly doesn't mean Marmol will be a Cub in 2013, as deals can change at any moment.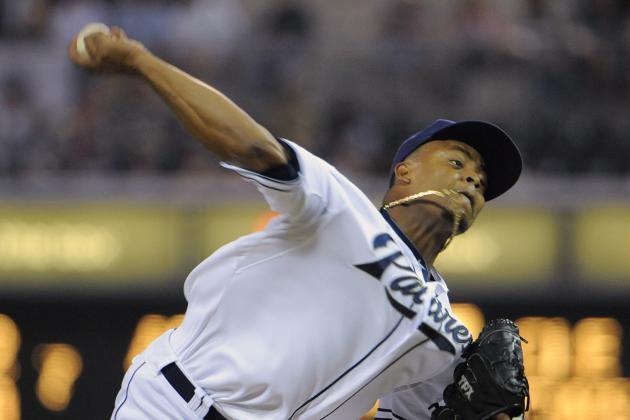 Denis Poroy/Getty Images

In his first season in San Diego, Edinson Volquez posted an 11-11 record with an ERA hovering just over 4.00.
He'll be under team control for another season, but the starting pitcher was placed on waivers, and with his name popping up in July with a connection to the Atlanta Braves, it wouldn't be surprising if he garnered some additional interest this offseason.
Another name that came into play during the deadline was that of Chase Headley, who emerged in trade talks concerning the New York Yankees, as reported by Ken Rosenthal of Fox Sports.
They may not have been interested enough to make a deal at the time, but if a team finds a true need for a player of his caliber and is willing to part with the prospects, his name could come back into play.
Headley is under team control until 2015 and his solid offense (.286 BA, .376 OBP) would certainly still help the Padres moving forward, so they would likely need to get a significant package in return if a deal were to be made.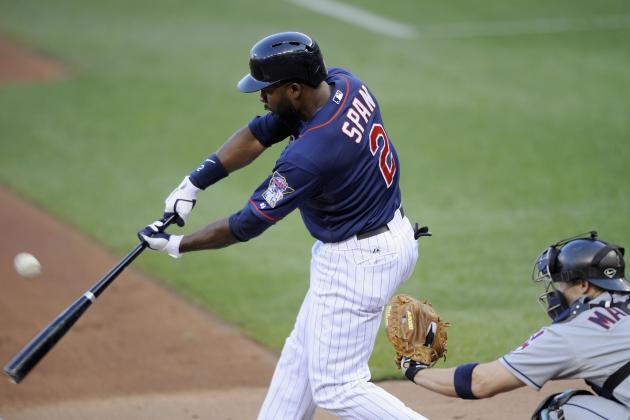 Hannah Foslien/Getty Images

Starting pitching was ultimately the downfall of the Minnesota Twins in 2012, as the staff was pieced together with less-than-stellar prospects who would hardly crack a major league roster anywhere else.
Denard Span was a bright spot for the team, though his name came up in trade rumors this season, much like it did in 2011 when the Nationals discussed a potential deal (reported by Ken Rosenthal of Fox Sports).
The Nationals have enough pitching prospects to pique the interest of the Twins, and with a plethora of infield prospects in the farm system, Span may indeed be expendable.
When it comes to power-hitting options, Justin Morneau went deep 19 times in 134 games in 2012. With his numbers up in virtually every category from last season, Morneau would be a great add for any team looking to bring in a home run threat for the 2013 season.
From the Twins' perspective, ridding themselves of Morneau would afford them the opportunity to strengthen their starting rotation, an area that they will desperately need help in next year if they hope to end up anywhere other than the AL Central basement.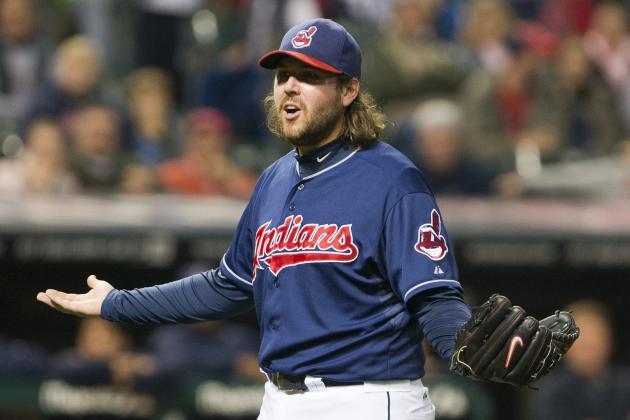 Jason Miller/Getty Images

The Cleveland Indians may have looked good early on in 2012, though they would ultimately fall back to the pack towards the end, and with plenty of decisions to make on their future, Shin-Soo Choo could end up being a casualty.
Choo was in the picture as a potential deadline pickup for the Pirates earlier this season (according to Rob Biertempfel of the Pittsburgh Tribune-Review), and if the Indians determine that they won't be able to re-sign Choo, they may look to cut their losses and take on valued prospects.
His inability to hit left-handed pitching could cause concern for any team looking to take on Choo, but the spark that he could bring to a Pittsburgh lineup could very well offset any detriment.
In the late-inning role, Chris Perez has mentioned that he still hopes to remain an Indian even after publicly criticizing the lack of fan support, but at just 27 years old, his upside is higher than most other closers on the free-agent market.
The Giants had shown interest in Perez earlier this season (h/t Ken Rosenthal, FOX Sports), and while they were able to take home a World Series title without his help, an addition of an arm that dominant could go a long ways in making a repeat bid.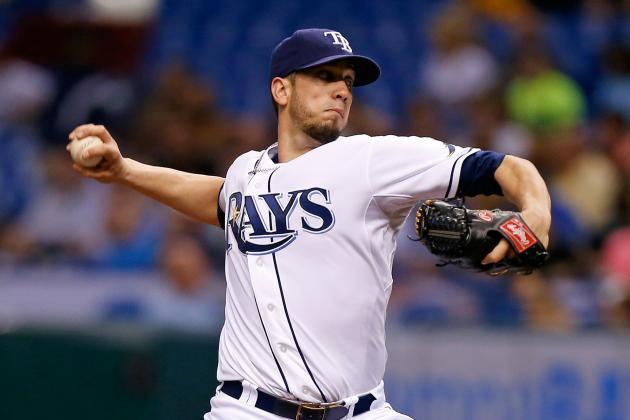 J. Meric/Getty Images

The biggest name of this offseason's market for starting pitching came off the board before free agency even hit when Cole Hamels signed his mega extension, leaving teams in need of pitching with one less option.
Zack Greinke will likely set the market, and though the Texas Rangers will likely kick the tires on him, they will also want to throw some feelers out on James Shields.
Shields will be a free agent after this coming season, and with the Rays continually facing payroll issues, it's unlikely he would be a candidate to sign for the long haul.
Jeremy Hellickson has also been brought up as a potential trade candidate (h/t Jon Heyman of CBS Sports), meaning that if these pitchers both move on to a new rotation the Rays' starting five will take on a dramatically new tone.