How the Dallas Cowboys Can Still Save Their Season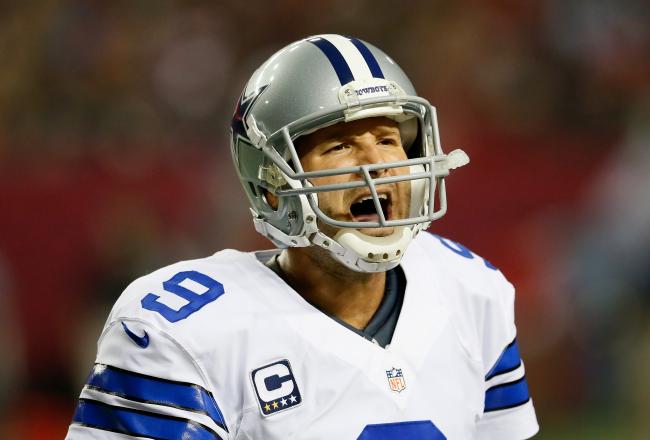 Kevin C. Cox/Getty Images
3-5 is not a good spot to sit in the NFL, and it's even worse for the Dallas Cowboys in the stacked NFC playoff picture. But despite the grimness of the situation, Dallas' season can still be saved.
Yes, in spite of the inconsistent offensive performances, inept o-line play and numerous injury issues, Dallas can still salvage a playoff spot.
That's not saying it will be easy, or even probable, but the Cowboys are capable of finishing the season at 7-1 or 6-2 to sneak into the playoffs. It will just take monumental changes in key aspects of the game.
These adjustments must happen in all facets from the play-callers to the people that execute them. But if Dallas can alleviate these issues, and do so quickly, the Cowboys could still be playing come January.
Find a Semblance of a Run Game
The Cowboys set the tone in Week 1 against the Giants with a strong rushing performance. DeMarco Murray gained 131 yards on the ground and his exploits set up Tony Romo for his best game of the season, thus far.
But since then, except for an appearance against Baltimore, the rushing attack has been almost nonexistent.
| | | | |
| --- | --- | --- | --- |
| Date | Opponent | No. of Rushing Yards | Final Score |
| 9-5 | Giants | 143 | 24-17 |
| 9-16 | | 49 | 7-27 |
| 9-23 | | 76 | 16-10 |
| 10-1 | | 93 | 18-34 |
| 10-14 | | 227 | 29-31 |
| 10-21 | | 85 | 19-14 |
| 10-28 | Giants | 103 | 24-29 |
| 11-4 | | 65 | 13-19 |
Part of this is due to the absence of DeMarco Murray, who has missed the past three games with a foot injury, but he's certainly not the only issue.
The Cowboys have been held under 104 yards rushing in all but two games this season and their o-line has gotten about as much push as a proposal for communism in Congress would. Felix Jones, in relief of Murray, has been ineffective, averaging 3.6 yards per carry and only once eclipsing the 50-yard mark this season.
Can the Cowboys come back from their slow start and make the playoffs?
The lack of a rushing attack has limited the Cowboys' overall offensive balance and has forced Tony Romo to throw the ball 39 times a game, a huge number and a very attributable reason as to why he leads the NFC in interceptions.
Dallas' lack of an ability to pound the ball has also hurt the Cowboys in the red zone, as the team has almost zero ability to punch the ball in on the goal line.
However, if Murray returns healthy and the o-line begins to perform up to par, the Cowboys offense will be as dangerous as any in the NFL. It would be extraordinarily hard to stop, and coupled with Dallas' seventh-ranked defense; it would form a formidable tandem.
Limit Turnovers and Create Them Too
Dallas may not have beaten the Falcons on Sunday, but the Cowboys stayed in the game—against the only undefeated team in football—because they didn't turn the ball over.
Turnovers are not only a major storyline for the Cowboys, they are the reason Dallas has lost five games. Without them, the Baltimore game might have swung, the Giants game would have ended differently and the Chicago contest might look quite a bit less like a blowout.
All five of Tony Romo's interceptions against the Bears.
Dallas leads the NFC in giveaways with 19, and Tony Romo has thrown more interceptions, 13, than any other QB in the conference.
The Cowboys have been plagued by giveaways, to say the least, and it has destroyed the team's chances at success.
Turnovers are the biggest factor in who wins and who loses in the NFL. A team can out-gain, out-possess, even outplay the opponent, but if enough turnovers happen, it's easy to lose.
Dallas has been the definition of this mantra in 2012. It has been equal to or outplayed by almost every opponent this season, but turnovers have taken the Cowboys out of games.
If they solve this issue, it would be easy to envision a long win streak out of the group. But that means Romo has to be secure with the ball.
It's not just Romo who must step up, though: the defense has to force its share of turnovers.
It has only created eight changes of possession—the worst total in the NFC—all year, and its inability to positively swing field position has been the big-play element the defense has lacked.
This has perhaps been Dallas' Achilles heel, and if the Cowboys can swing turnovers in their favor, this team has a chance to compete for a playoff spot.
Star Players Step Up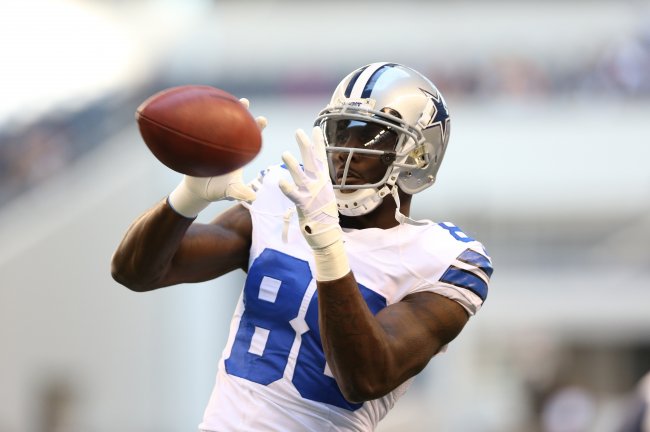 Matthew Emmons-US PRESSWIRE
The Cowboys wear a star on their helmet and their best players receive more attention than anyone in the NFL. Now, it's time for them to play like it.
Romo has been below average, Dez Bryant has been inconsistent, Jason Witten started off slow and Dallas' multi-million dollar secondary has been just okay.
It's time for this group to step up and lead the team.
Romo needs to begin playing like the elite quarterback he strives to be. Bryant must begin to live up to his limitless potential. And the secondary is in desperate need of some takeaways.
They 're not the only players that need to step up, for sure. But it's the stars that set a winning tone and it's the stars that have to perform up to their contracts.
This means multiple touchdowns from Bryant, clean games from Romo, picks from the secondary and solid protection from guys like Doug Free.
They're paid to perform and it's about time they played like it.
If it happens this season, Dallas has a real chance to turn things around. If not, Cowboys fans should start looking at mock drafts soon, because that's all they have to look forward to.
This article is
What is the duplicate article?
Why is this article offensive?
Where is this article plagiarized from?
Why is this article poorly edited?

Dallas Cowboys: Like this team?