Fantasy Football: Waiver-Wire Pickups After Week 8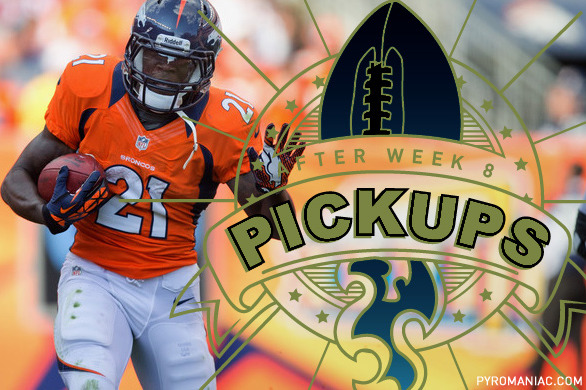 Injuries are unavoidable. They happen every year to some of the best players in the league. Even though they can suck the life right out of your team, you deal with them and move on because, hey, this is fantasy football, not fantasy badminton.
Week 8 gave us another crop of injuries to thin out an already depleted league even more, so with four more teams on a bye this coming week, what do you do? Hopefully you stashed a little depth on your squad that you can just plug right in there...but what if you didn't?
This is where the all-important waiver wire comes in handy, and this is why you need to know exactly which players to pick up.
Begin Slideshow

»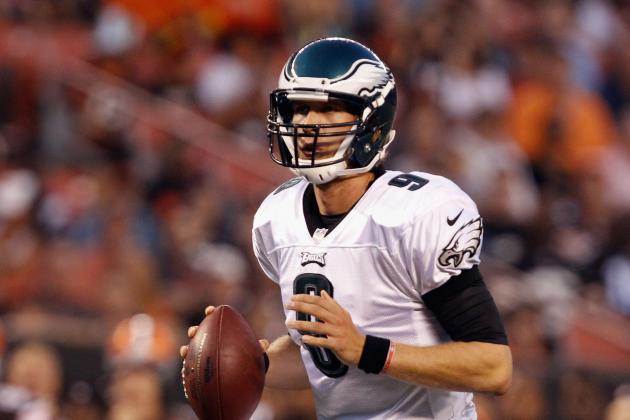 Matt Sullivan/Getty Images

Nick Foles may look more like a body-surfer from Virginia Beach than a NFL QB, but on the other hand, Mike Vick looks more like Rodney "career clipboard-holder" Peete so far this season as well.
The Eagles are sticking with Vick for Week 9, but the leash (pun intended) is short.
Don't forget, not only was Foles absolutely lighting it up in the preseason, but the youngster plays the position in a more traditional manner which may be just what the doctor ordered for an Eagles team that needs a fresh start.
If you have Vick as your QB and have some bench space available, grabbing Foles is a no-brainer from our standpoint.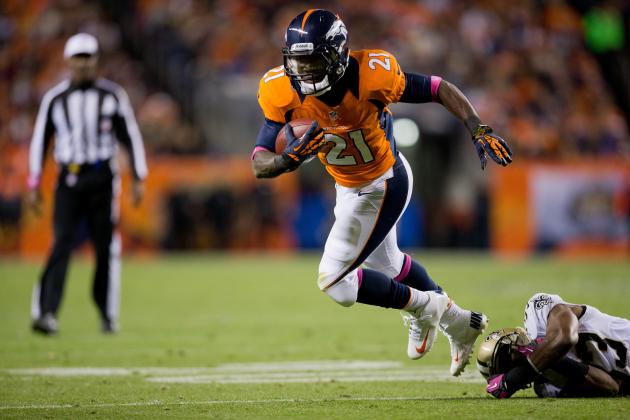 Justin Edmonds/Getty Images

This electric youngster is just the type of player that could make the Broncos far more explosive as they round into championship-caliber form.
He had 14 rushes this past week, and while it may have been garbage time in many regards, averaging 6.1 yards a carry is no small feat.
Willis McGahee certainly looks great, but he's over 30 years old now and still widely considered as injury prone.
Basically, the more this offense gets rolling, the more wrinkles the Broncos will need to unveil to keep opposing defenses on their heels. That could mean some serious Ronnie Hillman action.
Better to have him on your bench when his breakout game happens than to have to be hoping nobody notices him on the waiver wire after he arrives.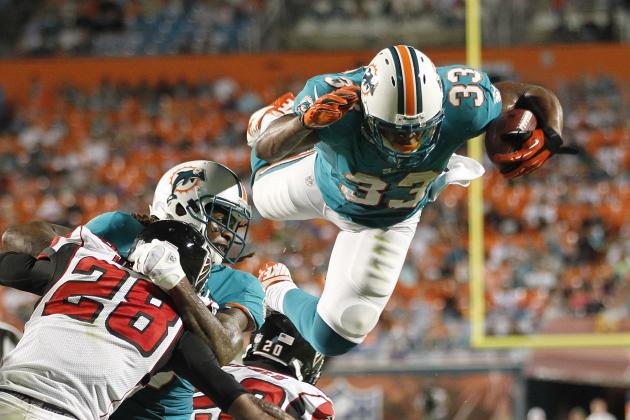 Joel Auerbach/Getty Images

It's safe to say that the Dolphins are a more complete football team than anyone gave them credit for.
Not only did Daniel Thomas get one carry more than Reggie Bush against the Jets last week, but the ex-Kansas State baller appears to be the goal-line back for coach Joe Philbin now as well.
Daniel seems to be one of those players who is repeatedly dropped and picked up in every league, so if you need help at running back, he's an option worth considering.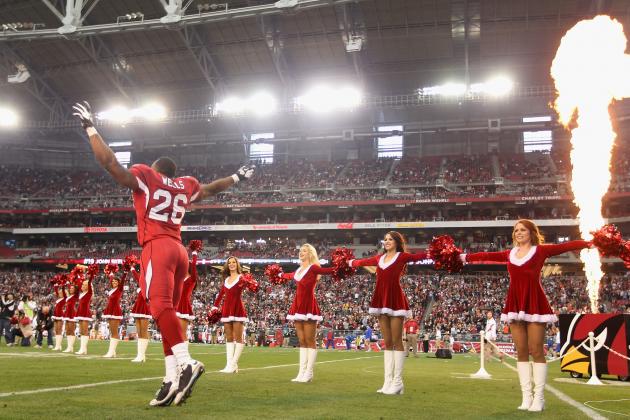 Christian Petersen/Getty Images

I've been talking about picking Beanie up for weeks now, and with the way the Cardinals have been playing lately, you know they can't wait for him to return as well.
He's still three or four weeks away from returning, mind you, but if you have bench space now, he could be just what the doctor ordered to help cure your team down the stretch.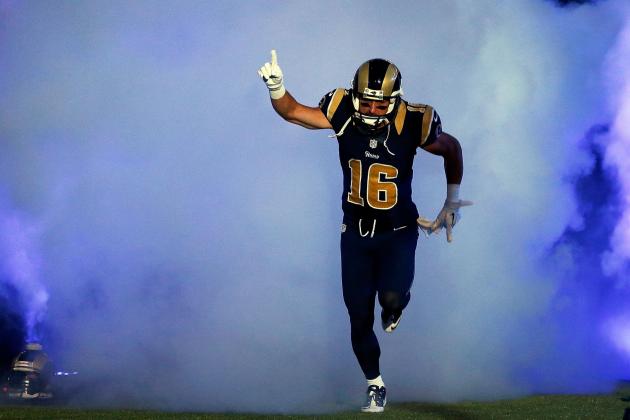 Jamie Squire/Getty Images

Mr. Slot Machine Jr. surprised many of us by practicing last week for the Rams…so if he's available because someone dropped him after his injury, make sure you grab him now!
It could still be two to three weeks before he's catching passes again, but if he's practicing, he's obviously getting real close to being on the playing field.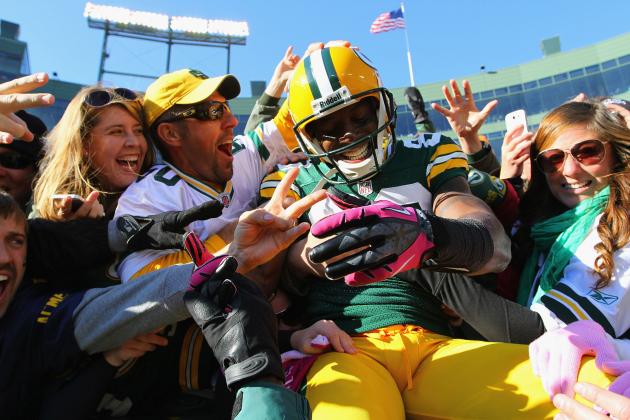 Dilip Vishwanat/Getty Images

With Greg Jennings out for at least three to four more weeks and Jordy banged up enough to miss at least one game, suddenly the Dancing With the Stars champion is a viable option at WR for the Packers.
There are a lot of mouths to feed on this team, so I'm not sure how much the old man will bring to your team, but the Packers simply do not run the ball.
Double-D just had a touchdown this past week, so if you're desperate, this fella may be a nice fit.
Jim Rogash/Getty Images

After an injury-marred start to the season, Keller has put up 14 catches on 18 targets over the past two weeks.
If you need help at tight end and have any faith in the Jets turning it around offensively, then Dustin Keller might be your guy.
There's actually some pretty good talent in that underachieving body of his, but he's never really been a favorite of mine, so grab him at your own risk.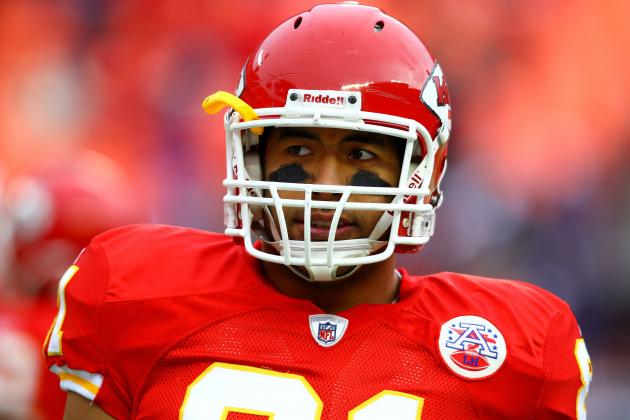 Dilip Vishwanat/Getty Images

Moeaki had eight targets this past week and caught four of them for 57 yards.
Not exactly mind-blowing stats, but for a guy that once had some real promise, they shows he's at least heading in the right direction.
Kevin Boss is done for the season, and for the moment it appears that Matt Cassel is back under center, so if you need tight end help, keep this option on the table.
If he gets a bunch of targets again this week, it's a nice trend to consider.
For rankings at all the positions, check out the: Pyro® Rankings
For advice on who to start, check out the: Pyro® Start 'Em Sit 'Em
Listen and subscribe to our Pyro® Weekly Podcasts: http://pyromaniac.buzzsprout.com
Follow Pyro® on Twitter: https://twitter.com/pyroman1ac
Like us on Facebook: http://facebook.com/pyromaniac