MLB Free-Agent Predictions 2013: Most Ideal Destinations for Biggest Names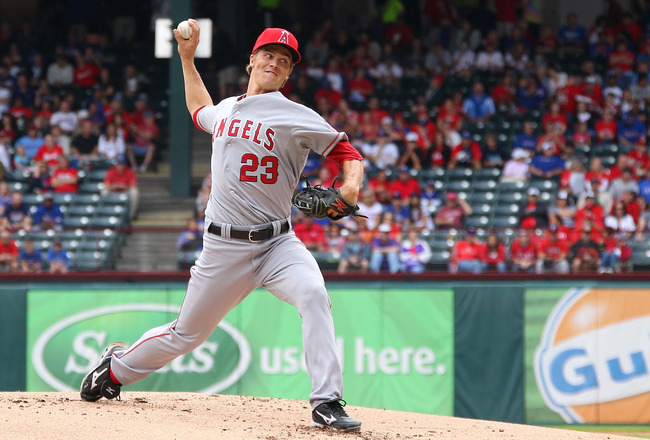 Rick Yeatts/Getty Images
The free-agent class of the 2012-13 offseason may have some weak spots in it, but as always, there are a couple big names ready to test the market. Josh Hamilton and Zack Greinke in particular will have no trouble making nine figures.
These two—and others at the top of the food chain for teams this offseason—will likely have their share of offers coming, especially from teams with a big need or teams wanting to contend now.
Where are the best destinations for the biggest names in free agency? Are they with their current team, a rival or somewhere entirely different?
Anibal Sanchez
Hannah Foslien/Getty Images
After being traded from the Miami Marlins to the Detroit Tigers, Anibal Sanchez pitched effectively down the stretch. He's not an ace, but he's been a consistently good pitcher who can fit best on a rising team.
While this may be the case, he has enjoyed his time in Detroit, and keeping him around seems to be their priority. If his priority is winning a ring, even if he's only a third starter, then he's already at the best location for him in Detroit.
Kyle Lohse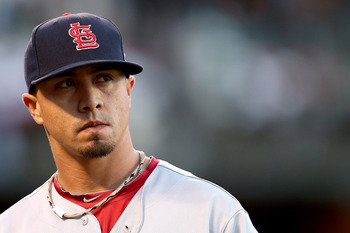 Christian Petersen/Getty Images
Kyle Lohse had a career year in 2012, going 16-3 and looking every bit the ace for a playoff team. He's been inconsistent career-wise, but two good years helps his free-agent value big time.
Like Sanchez, he is best suited to a rebounding team, but there's only a slim chance that he returns to St. Louis. A team like the Kansas City Royals may actually be the best fit.
They need a veteran presence who can win games, which he certainly can, and he could help the pitching staff actually make a couple waves in a weak AL Central. Any other team needing that veteran arm, such as the Blue Jays or Brewers, would make a nice fit as well.
Nick Swisher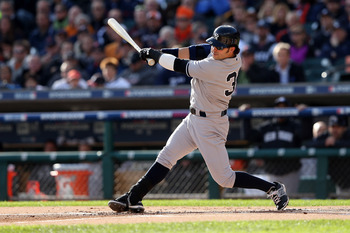 Leon Halip/Getty Images
Nick Swisher has been one of the most consistent outfielders and power hitters in the game, and as a result, he should get a nice long-term deal. One guarantee is that the Yankees and Swisher will be moving on from each other.
As for where he could go instead, any team lacking power could use him, like the Indians, Mariners or Red Sox. But the best bet for him may be the Phillies, who need some help in the outfield after the departure of Hunter Pence.
Plus, the way he plays the game would fit perfectly with the Phillies, and he could get the lineup going again.
Michael Bourn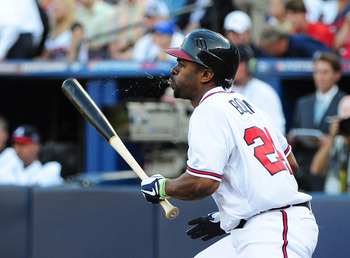 Scott Cunningham/Getty Images
Michael Bourn had a career year for Atlanta both on offense and defense, and despite being robbed of a Gold Glove, teams still know he can be a great leadoff hitter and center fielder for many years.
Despite the depth at outfield, he's one of the best options. Three teams could use him, all of whom need center fielders; he could re-sign with Atlanta or join Texas or San Francisco.
The Braves want to re-sign him, and I hope they do. He fits best there, especially given what the other players on the team offer, and it's where he has flourished. Texas is an interesting thought, however, since he would be a contrast to their power bats.
Josh Hamilton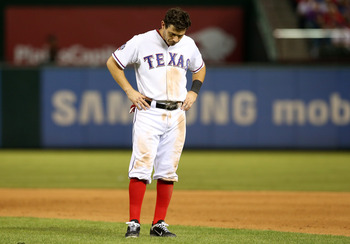 Ronald Martinez/Getty Images
Josh Hamilton is a tough top free agent to figure out. Stat-wise, he has put up amazing numbers, and he should easily be the top free agent this year. On the other hand, he has hand-injury troubles lately that had impacted him a bit.
I see there being no chance at all that he returns to the Rangers since he'll end up out of their price range. The Brewers have been targeting him big time, but I see another team that is a top fit for him.
That would be the Giants.
Vegas has them the favorites to sign him, as do I. He would provide some power alongside Buster Posey and others, and he would fill the void left by Melky Cabrera. Add a player like Hamilton to the Giants, and we could be talking dynasty.
Zack Greinke
Jeff Gross/Getty Images
Zack Greinke is easily the top free-agent pitcher on the market, and as a result, he will command a big-time contract in free agency. The Angels will certainly be in the mix, but who else could go after him?
The Texas Rangers and Los Angeles Dodgers are possibilities as well, but it looks like the Angels and Rangers will be in a bidding war for him. Both could use him, but he fills a better need for the Rangers, who need an ace in their lineup.
Both will have to hope that the other just doesn't have the money to spend after the moves they made the past season.
Keep Reading