MLB's 7 Most Untouchable Prospects Entering the Offseason Trade Market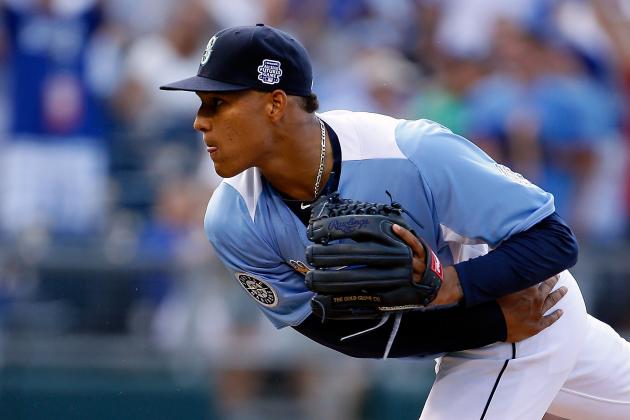 Jamie Squire/Getty Images
RHP Taijuan Walker (Mariners)
One-hundred thirty-seven players became free agents on Monday following the conclusion of the World Series, according to MLBTradeRumors.com. And starting Saturday, each player will be free to negotiate with every team.
Both the negotiating process and subsequent signings will inevitably impact the prospect landscape, affecting various players' positioning on their team's depth chart. At the same time, a significant acquisition could suddenly make a highly-regarded prospect expendable headed into the offseason.
However, these seven prospects should be free from such trade speculation given their untouchable status within their respective organization.
Begin Slideshow

»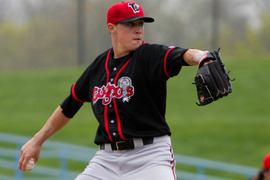 Courtesy of MiLB.com
2012 Stats (A-): 8-5, 90.1 IP, 2.49 ERA, 1.27 WHIP, .204 BAA, 97/51 K/BB (25 G; 18 GS)
Although I selected Sanchez for this article, this actually applies to any of the Blue Jays' big three: Sanchez, RHP Noah Syndergaard and LHP Justin Nicolino. But since Sanchez is currently the higher-ranked of the trio, I'll focus on him.
At 6'4", 190 pounds, Sanchez has an incredibly high ceiling with an athletic build and promising arsenal. The 20-year-old right-hander shows the potential for a plus fastball and breaking ball, and his changeup should significantly improve as he develops. He still struggles with the overall command of his arsenal, though that can be attributed to his lack of experience.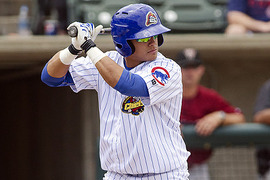 Courtesy of MiLB.com
2012 Stats (A-, A+): .294/.346/.543, 35 XBH (16 HR), 24 SB, 69/14 K/BB (80 G)
The ninth-overall draft pick in the 2011 draft, Baez has the potential to be big-time run-producer for years to come. Deployed from extended spring training in late May, the 19-year-old shortstop reached Triple-A in his full-season debut, nearly going 20-for-20 in the process.
A 6'1", 205-pound right-handed hitter, Baez has plus bat speed with raw power to all fields, though his approach continues to be a work-in-progress. He may ultimately outgrow the position, but he should offer more than enough offense to handle third base in the big leagues.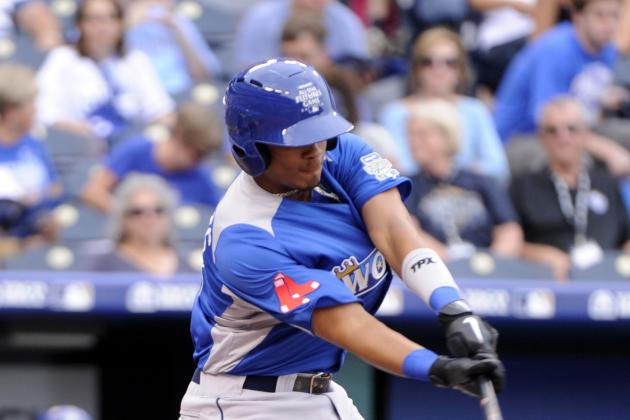 H. Darr Beiser-USA TODAY

2012 Stats (A+, AA): .307/.373/.523, 60 XBH (20 HR), 81 RBI, 106/44 K/BB (127 G)
After blasting 16 home runs in 72 games as an 18-year-old at Low-A in 2011, Bogaerts entered 2012 as one of the game's top shortstop prospects. Despite the lofty expectations, the 6'3", 205-pounder nearly posted a .900 OPS while reaching Double-A as a teenager.
He'll have to refine his plate discipline in 2013 and future seasons, but the right-handed hitter possesses both the bat speed and hand-eye coordination to make the necessary adjustments.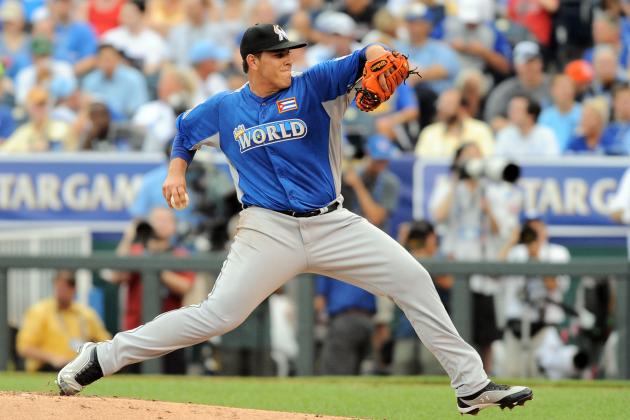 Denny Medley-US PRESSWIRE

2012 Stats (A-, A+): 14-1, 134 IP, 1.75 ERA, 0.93 WHIP, .191 BAA, 158/35 K/BB (25 GS)
Fernandez enjoyed an absolutely dominant 2012 season which also happened to be his full-season debut. At 6'3", 215 pounds, the right-hander has a power frame that's both durable and built for innings.
With a three-pitch mix that includes a plus fastball and slider, as well as a rapidly developing changeup, the 20-year-old could move quickly through the Marlins' system after excelling at High-A to close the year.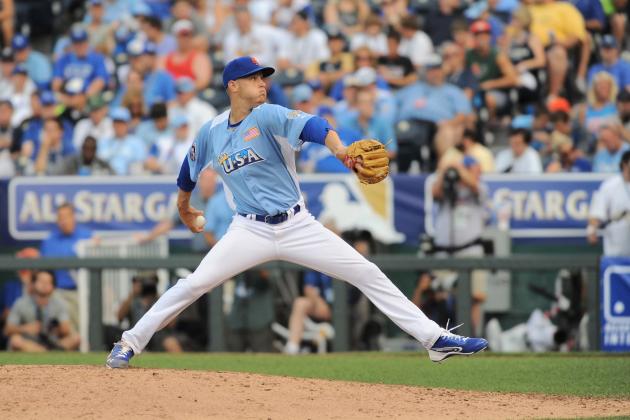 Denny Medley-US PRESSWIRE

2012 Stats (AA, AAA): 12-8, 149 IP, 3.26 ERA, 1.17 WHIP, .221 BAA, 148/59 K/BB (25 GS)
The San Francisco Giants made a big mistake trading Zack Wheeler to the Mets in exchange for the one-month rental of Carlos Beltran, as the right-hander blossomed into one of the top pitching prospects in the game this past season.
Possessing one of the best fastballs and curveballs among minor leaguers, the 6'4" right-hander reached Triple-A this season and will likely join former-prospect Matt Harvey in the team's starting rotation in 2013.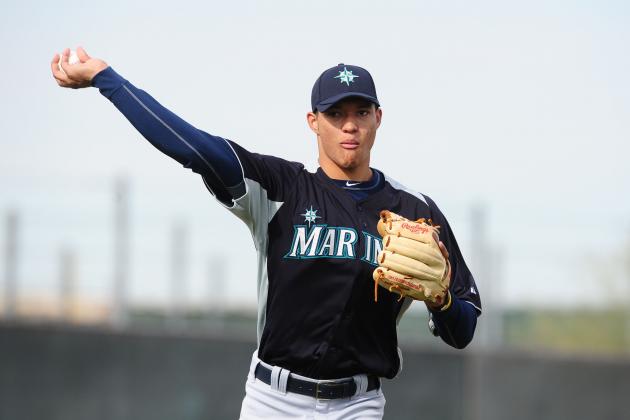 Mark J. Rebilas-US PRESSWIRE

2012 Stats (AA): 7-10, 126.2 IP, 4.69 ERA, 1.37 WHIP, .258 BAA, 118/50 K/BB (25 GS)
An incredibly athletic and projectable right-hander, Walker spent the entire 2012 season pitching at Double-A Jackson as a 19-year-old. At 6'4", 210 pounds, he's still raw in some regards and won't be big league ready until mid-2014. However, with a plus fastball and steadily improving three-pitch mix, Jackson will be well worth the wait.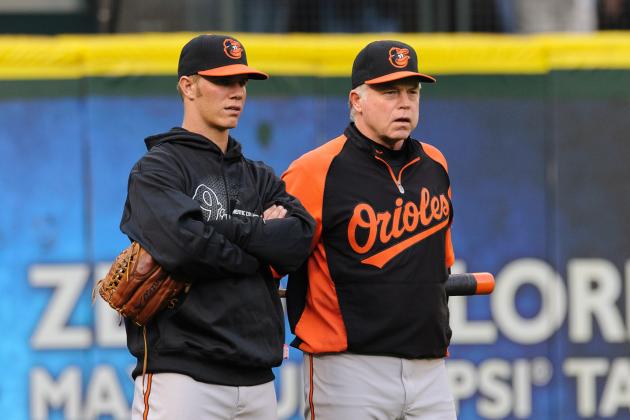 Steven Bisig-US PRESSWIRE

2012 Stats (A-, A+, AA): 9-3, 103.2 IP, 2.08 ERA, 0.92 WHIP, .186 BAA, 119/28 K/BB (23 GS)
MLB Stats: 1.2 IP, H, BB (2 G)
In his professional debut this past season, 19-year-old Dylan Bundy reached the major leagues after opening the year at Low-A Delmarva. Already regarded as one of the game's top pitching prospects headed into the season, the right-hander was somehow better than advertised and has the potential to be a generational talent.