10 Ways to Pass the Time 'til Spring Training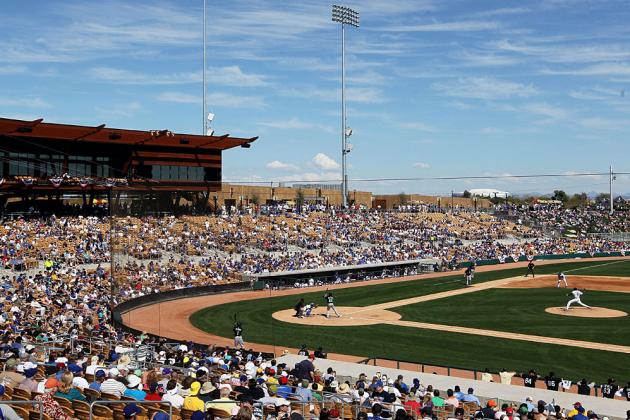 Chris McGrath/Getty Images
Major League Baseball is on hiatus until mid-February, but these 10 suggestions will keep fans entertained and occupied until spring training begins.
Plan your offseason carefully because particular experiences are only offered for a limited time. Others, meanwhile, can be enjoyed at your convenience.
Keep busy and this downtime will fly by.
Begin Slideshow

»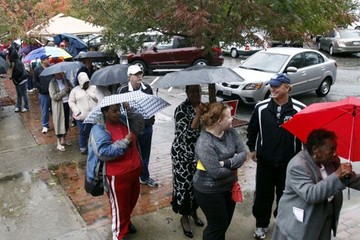 Byron Holland/AP Photo
It's a presidential election year. Whether or not you're in a state that permitted early voting, the lines will be lengthy on Nov. 6.
But don't be deterred! Candidates Barack Obama and Mitt Romney are expected to compete in a dead heat, so every person's input is important.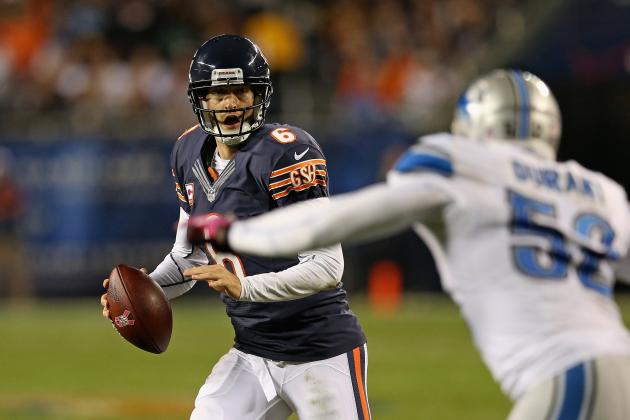 Jonathan Daniel/Getty Images

The MLB season conditions fans for daily viewing. Those who don't want to break their couch potato routines should choose to honor the collegiate and professional football and basketball schedules.
Mondays and Thursdays—designated travel days in Major League Baseball—will remain relatively light. Weekends, however, provide non-stop entertainment. The NBA offers full slates of games on Friday nights, while college and NFL action can consume your attention for the following two days.
The time commitment per event is similar, too. Basketball, like the low-scoring National League, proceeds more quickly.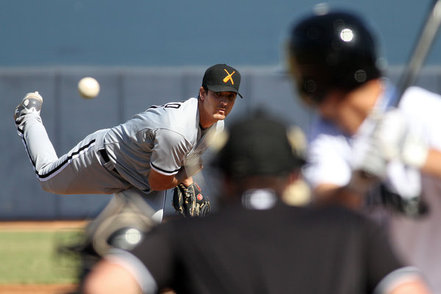 John J. Kim/Chicago Tribune
Nothing can replace Major League Baseball, but the quality of play across professional winter leagues is at least comparable.
The Arizona Fall League wraps up in mid-November and then top prospects and MLB veterans can be seen internationally. They have taken their talents abroad to Mexico, Australia, the Caribbean and elsewhere.
For example, Philadelphia Phillies slugger Darin Ruf journeyed to Venezuela to fine-tune his craft. Keep track of his progress at the league's website.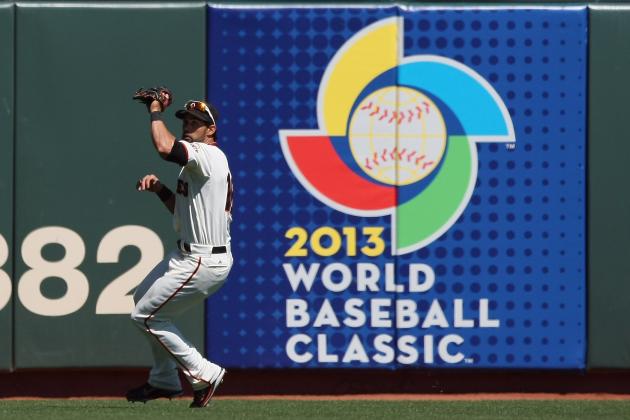 Tony Medina/Getty Images

The WBC is coming back.
International juggernauts like Japan, the Dominican Republic and the United States will compete during spring training, but the field isn't completely set. Panama, Brazil and New Zealand—among others—must participate in double-elimination qualifiers Nov. 15-19.
Check out the complete schedule. The MLB Network will broadcast every game.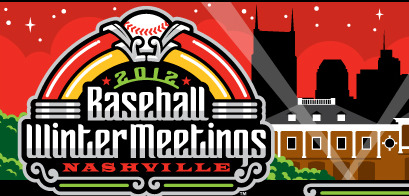 MLB Photos
See your favorite MLB executives in person! This December, baseball's brightest minds will convene in Nashville, Tennessee to "review the successes and shortcomings of the 2012 season and plan for 2013" at the annual winter meetings.
Through the PBEO Job Fair, fans with the desire and qualifications to work in the league have the opportunity to network with team executives.
Don't miss out on this once-in-an-offseason experience.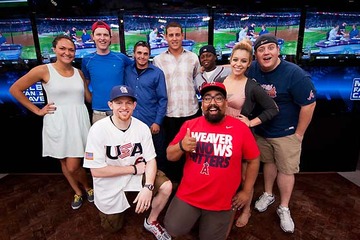 MLB Photos
Apply here by Dec. 31 for a chance to spend next summer in New York City's MLB Fan Cave.
The benefits of cave-dwelling include watching every regular-season game as well as mingling with hundreds of prominent players, musical artists and celebrities. And aside from blogging and social media involvement, you won't have much responsibility.
Set aside some time to perfect your submission. It will be compared against thousands of others.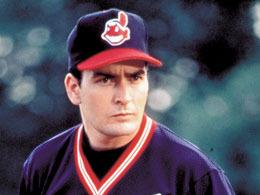 Paramount Pictures
No NYC Marathon? Organize one of your own...using classic baseball films.
You like Kevin Costner (Bull Durham, Field of Dreams, For Love of the Game)? How about comedy (The Bad News Bears, Major League, etc.)? Of course, Moneyball, The Natural and others to receive critical acclaim need to make the final list.
Shave 26.2 hours off your winter idleness with this entertainment option.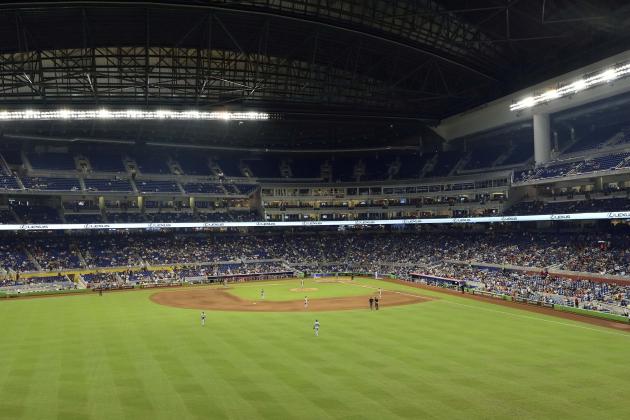 Steve Mitchell-US PRESSWIRE

MLB ballparks offer group tours all year round.
Depending on the facility, you'll be taken to premium seating levels, executive clubs, halls of memorabilia, clubhouses and dugouts. Many teams even allow visitors on the field.
Though they lack game-day adrenaline, tours provide rare experiences.
I personally recommend Minnesota's Target Field and Chicago's Wrigley Field.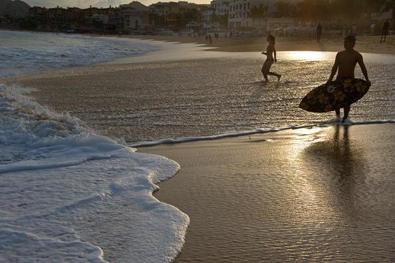 Paul J. Richards/Getty Images
There's never a good time for die-hards to disconnect from the baseball world, but all of us have non-enthusiasts in our lives that don't share the same passion.
Get the bonding over with now.
The addition of second Wild Cards ensures that there won't be any dull moments once the MLB season begins.
In particular, the American League pennant race should be more crowded than it was a year ago. Non-contenders from 2012 like the Boston Red Sox, Kansas City Royals and Toronto Blue Jays are all pursuing marquee players this winter in efforts to improve.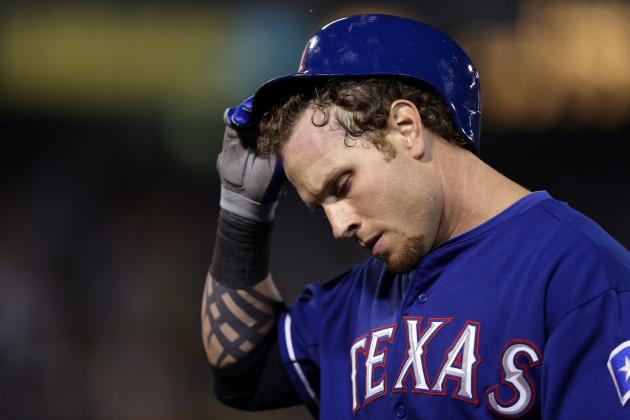 Ezra Shaw/Getty Images

The volume of Bleacher Report's MLB coverage and the creativity of its article angles is unrivaled. Sleep soundly knowing that every significant transaction will be analyzed immediately and from all perspectives by knowledgeable writers.
Browse the site, find it through search engines and subscribe to the magnificent MLB newsletter.
Immerse yourself in B/R and the offseason will pass painlessly.