Giants vs. Cardinals: 5 Biggest Matchups in Game 6 of NLCS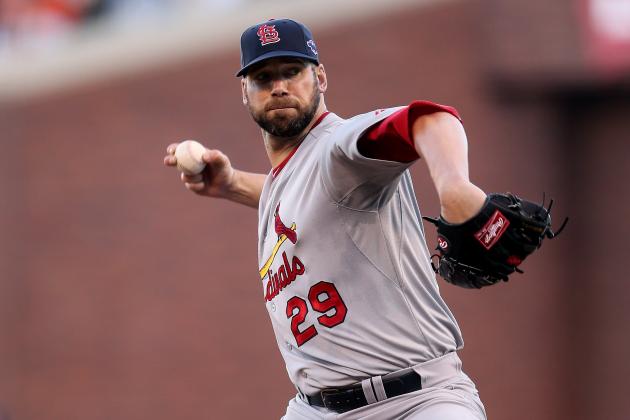 Christian Petersen/Getty Images

Well, we knew neither team would go down easily. Naturally, the San Francisco Giants managed to win Game 5 behind Barry Zito in St. Louis on Friday to force their way back home for a Game 6 in San Francisco. It's do or die for the Giants, but they have the momentum.
Can Chris Carpenter and the Cardinals have a short memory and come out to finish the series tomorrow? Or will the Giants get one step closer to finishing off another playoff comeback?
The Giants send Ryan Vogelsong, who pitched brilliantly at AT&T Park in a Game 2 win in this series, to the hill. I have a feeling it will come down to the guys on the mound tomorrow, but that's not the only matchup worth watching.
Here are five matchups that may determine the winner of Game 6 of this NLCS:
Begin Slideshow

»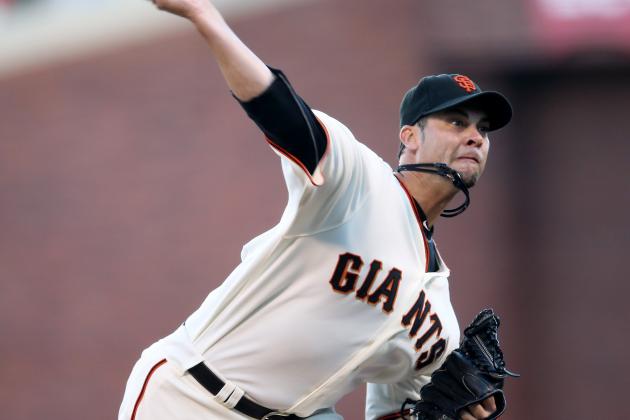 Christian Petersen/Getty Images

Let's get the obvious out of the way—the pitching matchup. Both guys have proven to be solid in pressure situations. Vogelsong had a great start in Game 2 after the Giants had dropped Game 1 at home.
And Carpenter is arguably the best big-game pitcher in baseball. He will have to bounce back from a poor start against Vogelsong and return to his regular, dominant self if the Cards are going to pull this one out.
Not only is Vogelsong good in these types of games, but he's also pitching in a comfortable setting in San Francisco. If both pitchers have their breaking balls working tomorrow, it could be a pitcher's duel by the Bay.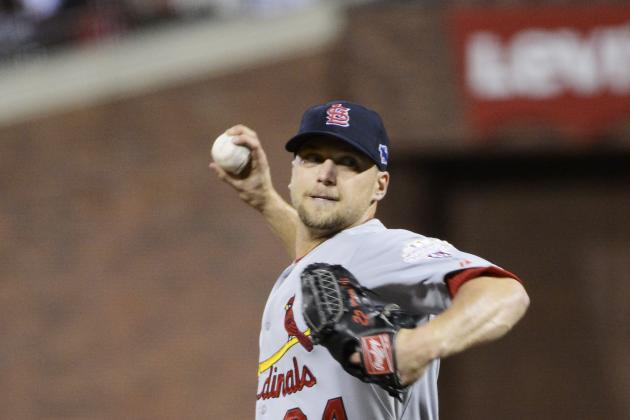 Thearon W. Henderson/Getty Images

We all know that Trevor Rosenthal will be pitching at least an inning in tomorrow's game. The 22-year-old, triple-digit flame-thrower has been lights out in this series; the bane of the Giants' existence. And if his track record so far is any indication, nobody will be hitting him.
The ease with which he's been blowing away the Giants hitters has been K-Rod-esque, and Giants fans remember that all too well. If it's a close game and Rosenthal comes in from the bullpen, you can bet the Giants will be ready for him.
Choke up, short swings, make contact, put the ball in play, manufacture a run. Heck, don't even manufacture a run—just do enough to get Rosenthal out of the game so the Giants aren't guaranteed two scoreless innings at a crucial juncture.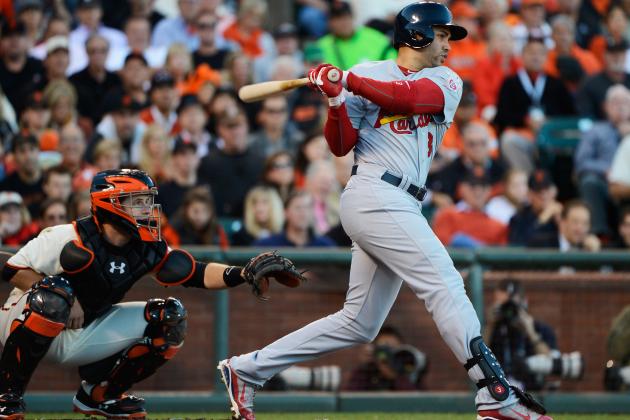 Thearon W. Henderson/Getty Images

As I've mentioned, Vogelsong had a fantastic start against the Cardinals in Game 2. But he was torched by Carlos Beltran, who went 2-for-3 with two doubles. In a game I fully expect the Cardinals to be more competitive in, Vogelsong needs to find a way to get Beltran out.
The last thing you want is the second guy in the game getting on base in front of the juggernaut of a lineup that follows: Matt Holliday, Allen Craig, Yadier Molina, David Freese. The Cardinals leave a ton of men on base, but they also can put a crooked number on the board in a hurry; just ask the Nationals.
Vogelsong needs to work the sinking action on his fastball, because leaving anything up to Beltran is a recipe for disaster. He's a smart hitter with a quick swing, so in order for Vogelsong to limit the damage this time around, he will have to work Beltran on both sides of the plate and not give him anything straight.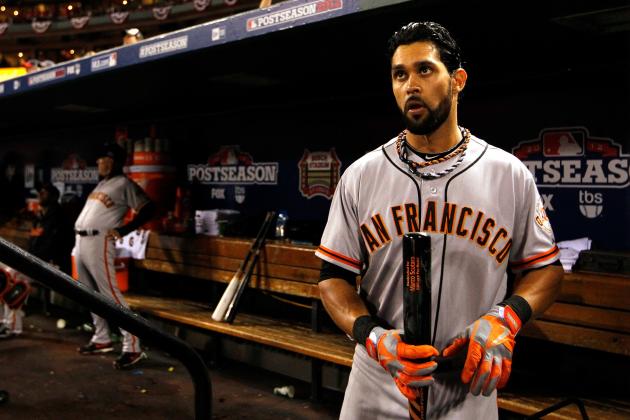 Kevin C. Cox/Getty Images

Call me Captain Obvious, but Carpenter needs to make sure to retire Pagan and Scutaro at the top of that lineup, especially in the first inning. A successful first frame will go miles for this Cardinals team. In the second half of the season and the playoffs, the Giants have fed off their top two guys getting on base.
That allowed for opportunities for Pablo Sandoval and Buster Posey to do what they do best. In Game 2, Pagan hit a leadoff homer against Carpenter and finished with two hits. Scutaro went 2-for-3 before leaving the game with an injury, with two runs driven in.
Pagan is a bit of a free swinger, and can be fooled on fastballs in and breaking balls low and away. With that kind of combination, Carpenter could keep him off the bases. Scutaro will take any pitch to right field, so he's a little harder to deal with. Working him inside with fastballs could do the trick in Game 6.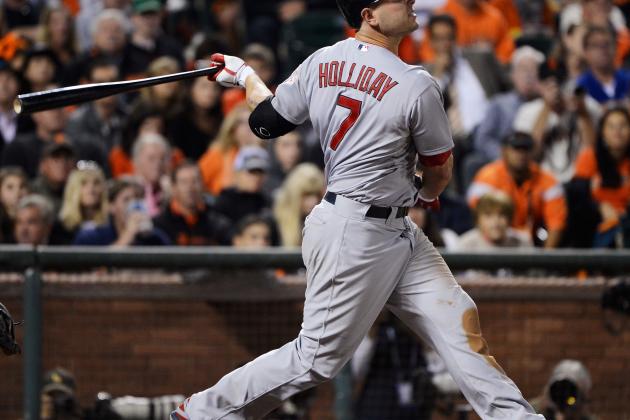 Thearon W. Henderson/Getty Images

I'm not going to say that Holliday deserves to get a break from the Giants fans, and I'm not going to say that those fans need to let "The Slide" go...but it's something the players have all moved on from, despite what fans and media continue to say.
But Holliday has had a lot on his mind. He admitted that the slide and its result bothered him the rest of Game 2, as he popped out twice. Holliday has looked awful at the plate since then, most of the problem being mental.
Aside from the slide, Holliday's mother was recently diagnosed with cancer. Holliday is playing with a lot on his mind, and abuse from the Giants fans could send him into another tailspin at the plate. If Holliday gets out of his own head and starts swinging normally, it could completely change the game and series.