5 Carolina Panthers Not Worthy of Starting Spots Anymore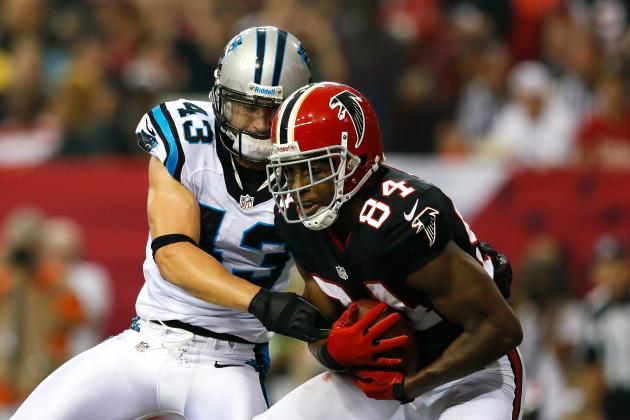 Kevin C. Cox/Getty Images
Nakamura is one of many Panthers that has limited time as a starter left.
For the most part, the Carolina Panthers have played well. But with a 1-4 record, there are just some starters not worthy of their spots anymore.
The Panthers are just a couple of plays away from being a 3-2 team in the middle of the playoff hunt. Instead, they are coming off their bye week 1-4 wondering how they are supposed to salvage the season.
This is how it goes in the NFL. And when those couple of plays do not go the way the team wants, maybe it is time to find players who will help the team make those plays in the future.
Carolina needs to find guys who will make plays on Sundays, and there are five spots where the team needs to make changes.
Begin Slideshow

»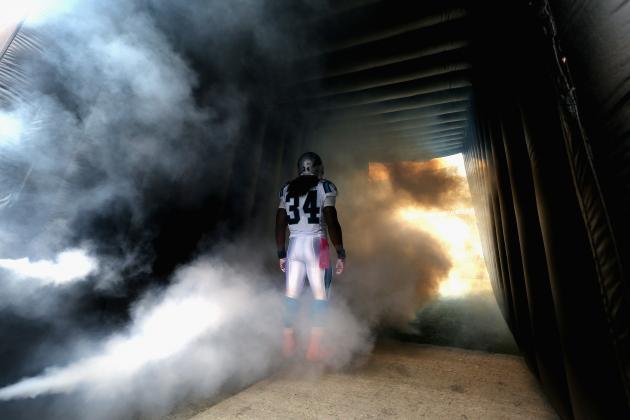 Streeter Lecka/Getty Images
With such a loaded backfield, Carolina should expect more from Williams.
When Carolina gave DeAngelo WIlliams a $43 million extension, the team did not envision he would be as ineffective as he has been just two years later.
2012 has seen Williams rush for just 173 yards and 3.6 yards per carry. He has had one game over 50 yards, and that was for 69 yards against New Orleans.
Williams unleashed on fantasy owners last week on Twitter, and even after he signed the extension he said expectations changed.
Terry McCormick of 247Sports.com wrote that Williams came out saying, "Oh, yeah. With more money comes more responsibility. They expect you to come out and do things that you've never done before in your life."
While some may have had unrealistic expectations of Williams after the extension, no one expected he would be so ineffective. To go with his lack of production—which is somewhat caused by Carolina's change in offensive philosophy—Williams also had a costly fumble.
At Seattle, the Panthers received the ball up 10-6 late in the football game. An interception returned for a touchdown provided the only touchdown of the game.
On a stretch play to the outside, WIlliams was hit and then stripped of the ball deep in Carolina territory. The Seahawks went on to score a touchdown, and the Panthers never recovered.
Carolina's backfield is too deep to allow such a lack of production. Jonathan Stewart and Mike Tolbert are more than capable of handling the ground game.
If Williams doesn't help Carolina's No.19 rushing game turn things around in a hurry, he should be given a view from the bench.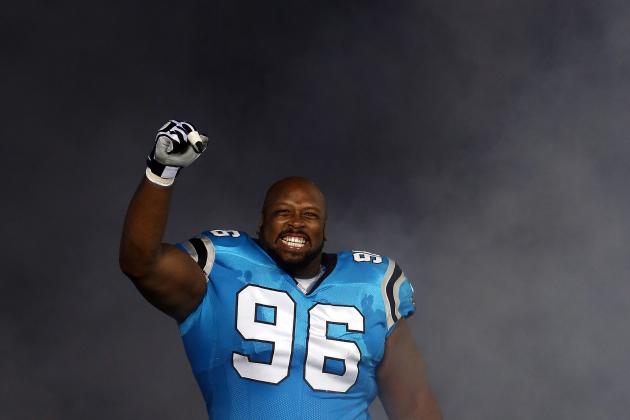 Streeter Lecka/Getty Images
He's a veteran, but he is not dominant enough to be a run-stuffer in this league anymore.
Ron Edwards was signed to be the run-stuffer Carolina had lacked since the days of Kris Jenkins and Ma'ake Kemoeatu. Unfortunately, he has failed in this aspect and needs to be replaced.
Edwards does provide a veteran presence to a young defensive tackle group. He also has lacked any kind of dominance at the position.
The problem may have been signing him in the first place. He has never been much of a force as a pass-rusher, as his career high in sacks is four. He also has a career high of only 29 tackles.
The former Kansas City lineman is not dominant enough; the 127.4 yards rushing per game the defense allows shows he is making little impact. His seven tackles and one sack do not help either.
It might be better to bring in Jason Shirley or move Greg Hardy inside.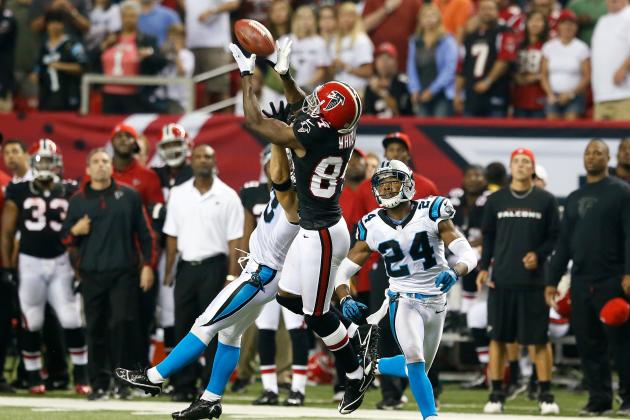 Kevin C. Cox/Getty Images
Norman joined Nakamura in having a bad game against Atlanta.
Josh Norman earned his spot as the No. 3 cornerback, and he often plays opposite Chris Gamble as the league has adopted more three-wide sets.
As a fifth-round pick out of Coastal Carolina, the rookie is slowly learning the game and has shown some flashes (34 tackles and three passes defense), but as good as he will likely be in the future, the Panthers need someone else for the present.
Norman is just not playing to the level the Panthers need him to play. He's allowing 68 percent of passes thrown at him to be caught.
His biggest problem might be that he is too lax in coverage. Against New York, he was playing at least ten yards off his guy.
Norman's loose coverage allowed the slant route to pester Carolina all game. His play was also a big part of Ramses Barden's success. Barden caught all seven pass thrown to him for 114 yards.
Norman will be the eventual successor to Gamble one day, but right now he just isn't ready.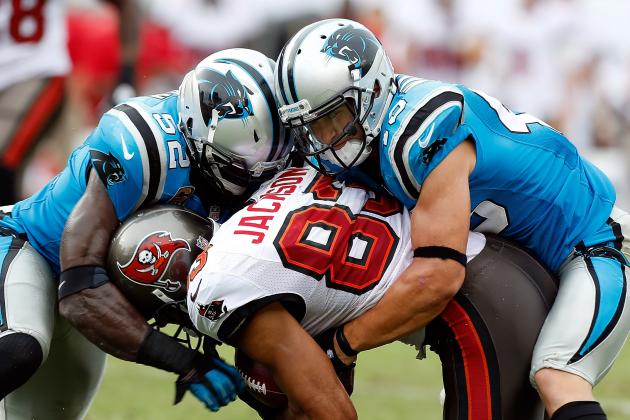 J. Meric/Getty Images
Maybe Nakamura needs to go back to focusing on special teams.
Haruki Nakamura has been the biggest disappointment on the defensive side of the ball.
Having been mentored by Ed Reed, Nakamura was originally a no-brainer when Carolina signed him. He backed up the best free safety in the NFL, and he was an excellent player on special teams.
Then, after signing with Carolina this offseason, he earned the starting spot over Sherrod Martin in the preseason.
Unfortunately, the Cincinnati product has fallen out of good graces.
Nakamura has struggled tackling players—like his missed tackle that allowed Atlanta's Michael Turner to run for a 60-yard touchdown.
What has been even worse is his coverage skills. He had a key interception against Atlanta, but then the game became a nightmare.
He allowed the Turner touchdown, the second Roddy White touchdown and the 59-yard catch by White that set up Matt Bryant's game-winning field goal.
Joseph Person of The Charlotte Observer wrote that Nakamura blamed himself for the loss. "It's nobody else's fault but mine," Nakamura said. "He got behind me. That's my fault. That's nobody else's. Like I said, it's very upsetting."
Maybe the bye week will help Nakamura clear his head and become the safety Panthers fans hoped he would be. But he needs to show it this week against Dallas, or Sherrod Martin should get his job back.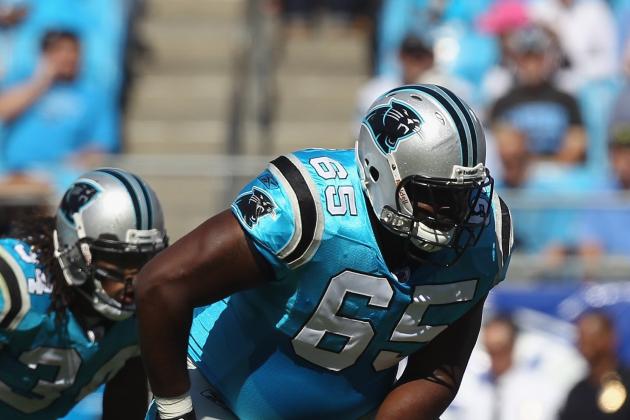 Streeter Lecka/Getty Images
Williams is going to keep Cam on the run as he just can't handle top-end competition.
Garry Williams is a solid guy to have on the roster. He adds depth, he has experience and he is 6'3", 320 pounds. But his two starts this season have been so bad that I wonder why Bruce Campbell does not replace him.
Carolina's Pro Bowl center Ryan Kalil is done for the season after suffering a Lisfranc injury. This has led to significant personnel adjustments on the offensive line—Geoff Hangartner moved to center, Byron Bell went to right guard and Williams was inserted to play right tackle.
This is a huge problem for Cam Newton and the offense. The two games Williams has started have been the two games the Panthers allowed the most sacks.
Williams first started in place of Bell against the Giants, and Newton had the worst game of his young career. New York only had two sacks, but Cam was hit three times, and he was constantly under pressure.
Against the Seahawks, Williams replaced Hangartner. Seattle had four sacks, and the Seahawks pass rush hit Newton five times.
WIlliams is often overmatched, and he is not a starter at the NFL level. Hopefully, if he fails to do his job against the Cowboys, head coach Ron Rivera will finally play Campbell.