Ranking the 10 Hottest Pitching Prospects of the Arizona Fall League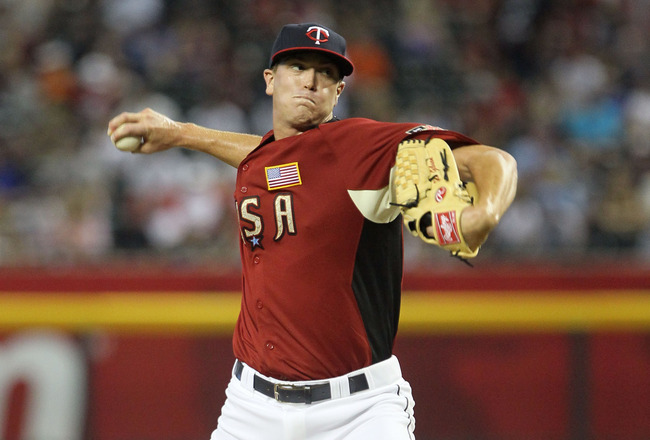 RHP Kyle Gibson (Twins)
Jeff Gross/Getty Images
Earlier this week, while highlighting some of the top offensive performers during the first week of the Arizona Fall League, I remarked how so many of these prospects were listed in Prospect Pipeline's Top 50 prospects. Well, the same cannot be said for the league's pitching prospects.
Every year, hitters in the AFL steal the spotlight, primarily because the pitchers are either struggling relievers or starters making up for lost time during the regular season.
So, here's a look at some of the more notable AFL performances on the mound this fall.
10. Justin Marks, LHP, Kansas City Royals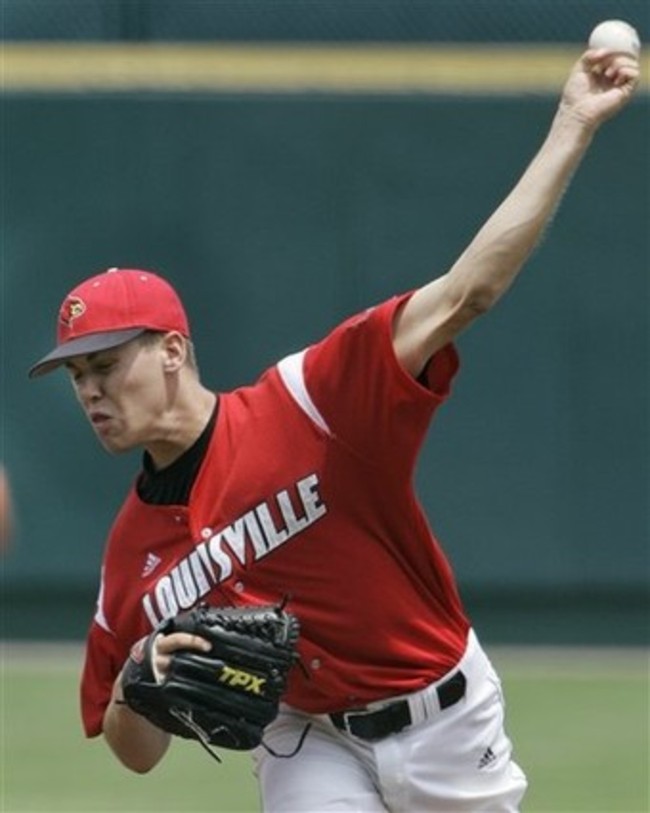 Courtesy of royalscentricity.com

2012 AFL Stats: 1-0, 6 IP, 0 ER, 0.50 WHIP, 5/2 K/BB (2 GS)
The 6'3" left-hander reached Double-A for the first time this season and pitched well in 17 starts (3.80 ERA). But with a four-pitch mix of average offerings, Marks still leaves too many pitches out over the plate. He's pitched well this fall, however, allowing just one hit and two walks in six innings.
9. C.J. Riefenhauser, LHP, Tampa Bay Rays
Courtesy of MiLB.com

2012 AFL Stats: 4 IP, 0 ER, 0.50 WHIP, 4/1 K/BB (3 G)
After starting 25 games last year between Low- and High-A, the 22-year-old left-hander returned to the bullpen this season with disappointing results—though he did reach Double-A. Riefenhauser should benefit from the additional workload this fall as he works towards a full-time bullpen role in 2013.
8. Robbie Erlin, LHP, San Diego Padres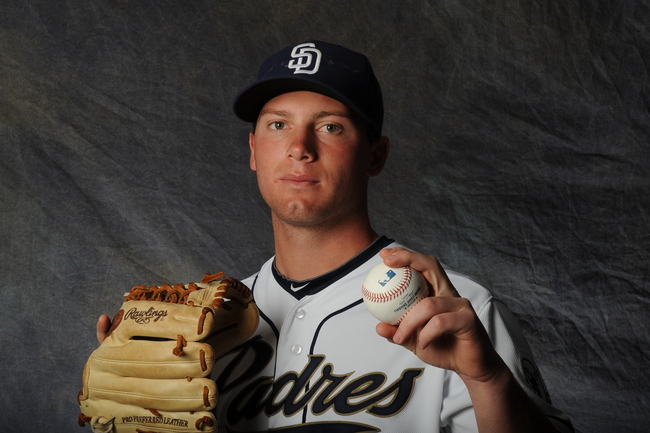 Rich Pilling/Getty Images
2012 AFL Stats: 2 IP, 4.50 ERA, 4/0 K/BB (1 GS)
The 22-year-old left-hander isn't overpowering by any means, but uses a three-pitch mix that plays up due to his bulldog mentality on the mound. Although he missed three months this past season with a sore elbow, Erlin still fanned 80 batters in 60 2/3 innings.
7. Heath Hembree, RHP, San Francisco Giants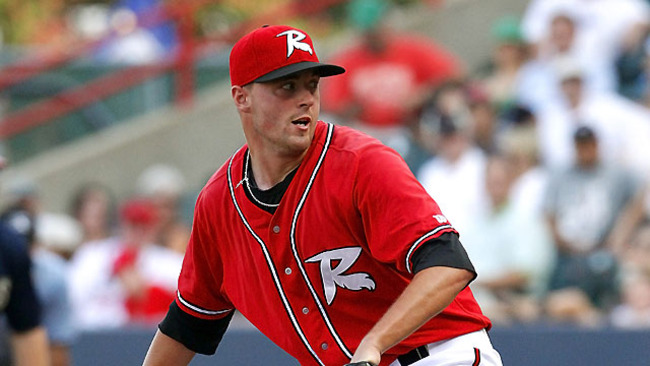 Courtesy of MiLB.com

2012 AFL Stats: 3 IP, 3 H, 5/0 K/BB (3 G)
After an excellent full-season debut in 2011 in which he recorded a minor league-leading 38 saves, Hembree was challenged this year after making the jump to Triple-A. With a legitimate chance to be the Giants' closer next season, the 6'4" right-hander is using the AFL to log more innings after a flexor strain forced him to hit the disabled list in July.
6. Kevin Quackenbush, RHP, San Diego Padres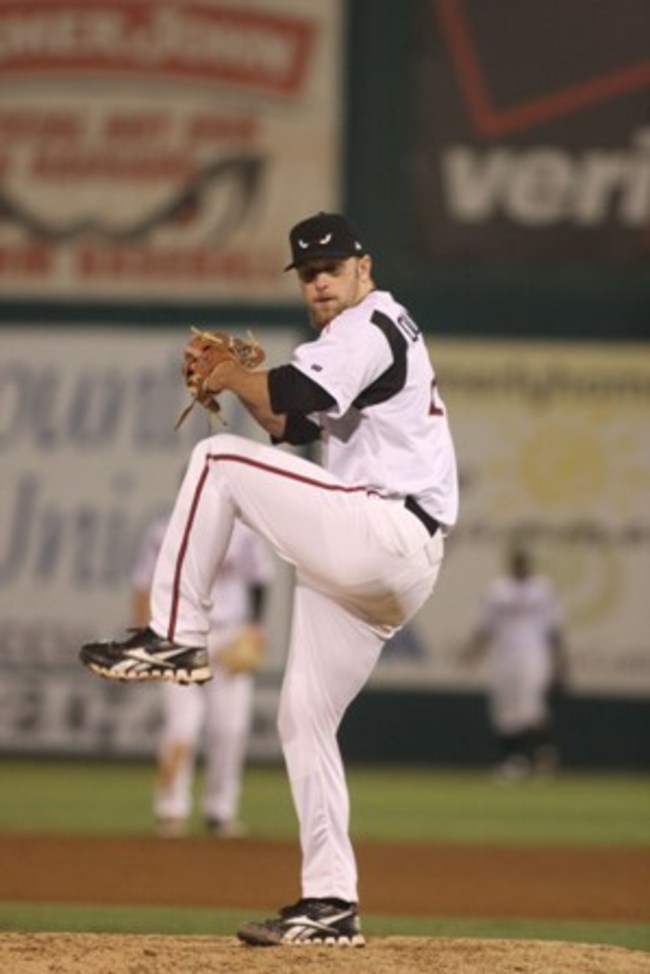 Courtesy of swrnn.com

2012 AFL Stats: 3 IP, 0 H, 0 ER, 4/1 K/BB (3 G)
One of the better relievers at High-A this season, the 23-year-old recorded 27 saves with a 0.94 ERA and 10.92 K/9. The 6'3" right-hander is yet to allow a hit in three appearances this fall.
5. Andre Rienzo, RHP, Chicago White Sox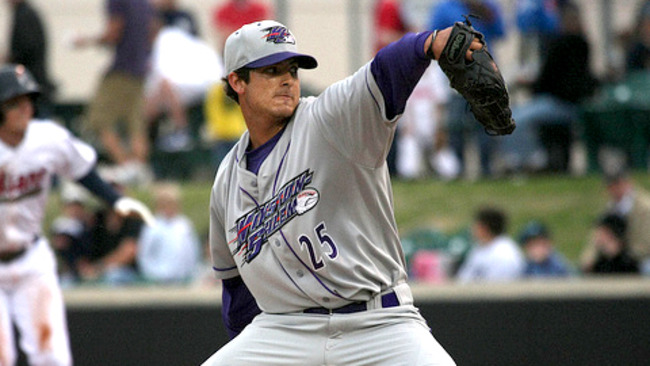 Courtesy of MiLB.com

2012 AFL Stats: 3 IP, 2 H, 0 ER, 5/2 K/BB (1 GS)
The Brazilian right-hander enjoyed a breakout season this year despite serving a 50-game suspension for use of a performance-enhancing drug. Opening the season at High-A, the 24-year-old impressed at every stop before finishing the year at Triple-A.
4. Jimmy Nelson, RHP, Milwaukee Brewers
Courtesy of MiLB.com

2012 AFL Stats: 1-0, 4 IP, 2.25 ERA, 3/1 K/BB (1 GS)
The 6'6", 245-pound right-hander developed into one of the better pitchers in the Brewers system this past season, as he posted a 2.83 ERA between High- and Double-A. Adept to inducing weak contact with each of his offerings, Nelson has tallied three strikeouts and seven groundball outs in four innings this fall.
3. Seth Blair, RHP, St. Louis Cardinals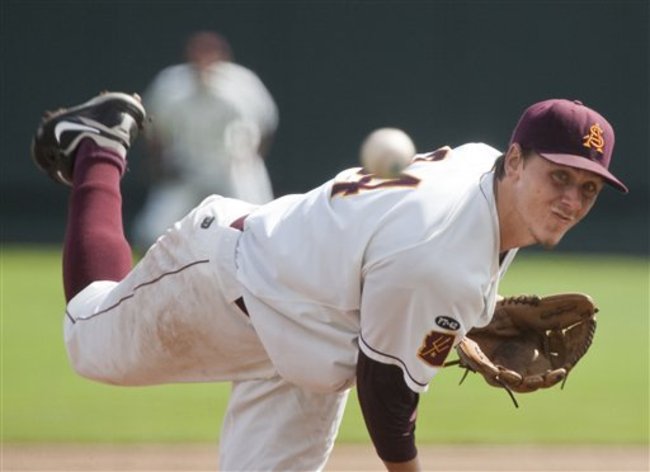 Courtesy of eastvalleytribune.com

2012 AFL Stats: 1-0, 6.1 IP, 0 ER, 1.11 WHIP, 10/4 K/BB (2 GS)
A supplemental first-round draft pick in 2010, Blair was sidelined until August after a tumor was discovered on the knuckle of his right hand that also resulted in a series of small fractures. He's made two starts so far this fall and has yet to allow an earned run.
2. James Paxton, LHP, Seattle Mariners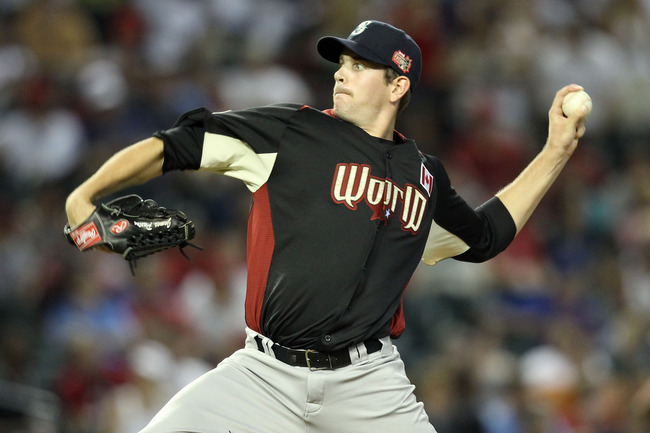 Christian Petersen/Getty Images
2012 AFL Stats: 1-0, 6 IP, 1.50 ERA, 1.00 WHIP, 10/2 K/BB (2 GS)
Although Paxton is regarded one of the better left-handed pitching prospects in the game, both his command and secondary offerings are still too inconsistent. The Mariners are hoping he can refine both this fall, as he's on pace for a 2013 big-league debut.
1. Kyle Gibson, RHP, Minnesota Twins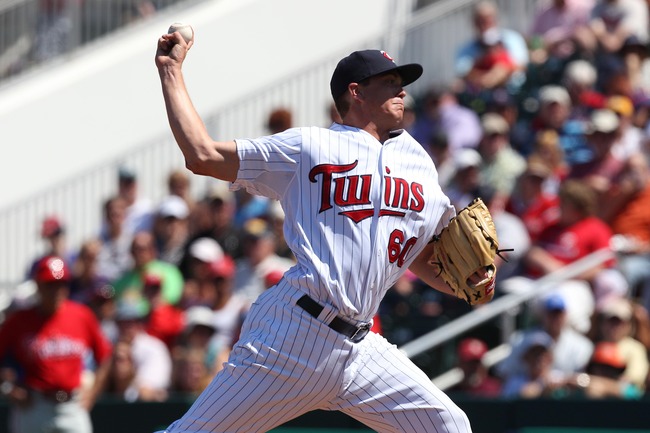 Derick E. Hingle-US PRESSWIRE
2012 AFL Stats: 2-0, 10 IP, 0.90 ERA, 1.00 WHIP, 16/0 K/BB (2 GS)
After reaching Triple-A in his second full season, Gibson underwent Tommy John surgery that sidelined him until late 2012. Therefore, the 6'6" right-hander is using the AFL to make up for lost time, and has looked really sharp in his first two outings.
Keep Reading