5 Detroit Tigers Who Still Need to Step Up to Secure World Series Trip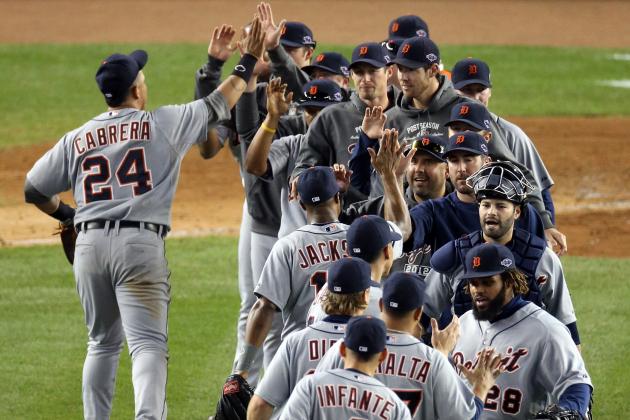 Bruce Bennett/Getty Images

The Detroit Tigers couldn't ask to be in a better position at this point in the American League Championship Series.
The Tigers are up 2-0 against the New York Yankees in the ALCS and heading home for Game 3, Game 4 and, if necessary, Game 5.
But, if a couple of bounces had gone the other way, or if a few calls had been different, the Tigers could just as easily be down two games to none.
Detroit's starting pitching has been outstanding. The Tigers have finally found a way to get timely hits and score runs when they need to, but the Yankees haven't exactly put their best product on the field.
The Yankees can't play much worse than they did in the first two ALCS games, and if the Tigers get complacent, momentum could change in a hurry.
There are still several Tigers who aren't pulling their weight and who need to step up their performances as the series shifts to Comerica Park.
Here are the five Tigers who need to improve to secure a trip to the World Series:
Begin Slideshow

»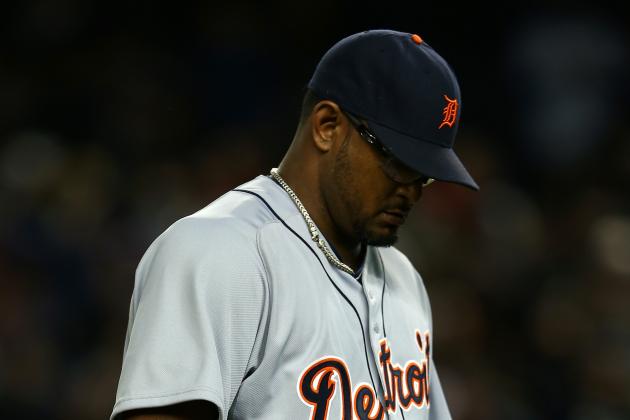 Elsa/Getty Images

We'll get the most obvious selection out of the way first.
There aren't enough words to describe how awful and disappointing Jose Valverde has been this postseason.
In three appearances, Valverde has allowed seven earned runs on seven hits in just 2.1 innings, suffering a loss and a blown save.
Valverde came into Game 1 of the ALCS with a four-run lead in the ninth inning but gave up two two-run home runs—one to Ichiro Suzuki and one to Raul Ibanez—allowing the Yankees to tie the game.
Valverde's ERA this postseason is 27.00, and he has forced manager Jim Leyland to remove him as the Tigers' closer.
If Valverde gets another chance—which is a big if—either in a closing role or somewhere else, he needs to drop the theatrics on the mound and just focus on getting hitters out.
Valverde showed he is capable of being dominant last season, going a perfect 49-for-49 in save situations, but he hasn't displayed any type of dominance in this year's postseason.
He needs to figure it out.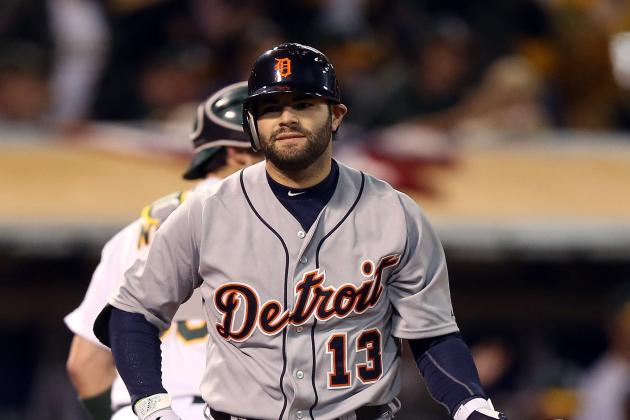 Ezra Shaw/Getty Images

After a breakout year in 2011, Alex Avila has been disappointing for the Detroit Tigers all season, and that disappointment has continued in the postseason.
Avila is hitting just .222 (4-for-18) with one home run and one RBI in six postseason games. He has eight strikeouts and zero walks and has scored just two runs in the playoffs.
The Tigers catcher had a promising start to the postseason, blasting a home run and going 2-for-3 in Game 1 of the ALDS.
But for some reason, backup catcher Gerald Laird started the next two games of the ALDS, and Avila hasn't been able to replicate his Game 1 production.
Since Avila's 2-for-3 night on Oct. 6, he's gone 3-for-14 with only one extra-base hit and no home runs or RBI since.
Leon Halip/Getty Images

Andy Dirks was one of the biggest surprises for the Detroit Tigers in the regular season, boasting a .322 average with eight home runs and 35 RBI in 88 games.
Dirks was one of the most reliable players for Detroit, constantly getting on base, and defensively, playing a solid left field with good instincts and above-average speed.
But so far in the playoffs, Dirks hasn't been that reliable source the Tigers have grown to count on this season.
In seven postseason games, Dirks is just 6-for-27 (.222) with one RBI, zero walks and zero runs scored.
He earned the opportunity to play in all but one of the Tigers' playoffs games this season, but he hasn't performed since earning the opportunity.
Dirks needs to step up in the Tigers' next two games, not only to help Detroit close out the Yankees, but also to show he'll be able to produce in the World Series.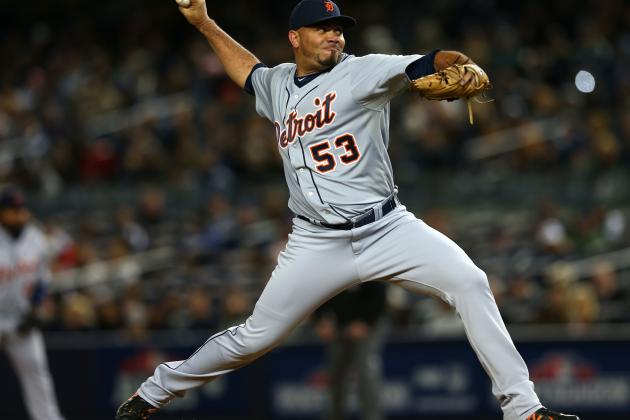 Elsa/Getty Images

Like Jose Valverde, setup man Joaquin Benoit has struggled this postseason.
Benoit has allowed at least one hit in each of his four postseason appearances and gave up two earned runs on two hits in Game 2 of the ALDS, suffering a blown save.
Benoit's postseason ERA is 4.91, which isn't good enough for a setup man, especially because of Valverde's struggles.
With Valverde performing the way he has lately, Benoit's success becomes even more important.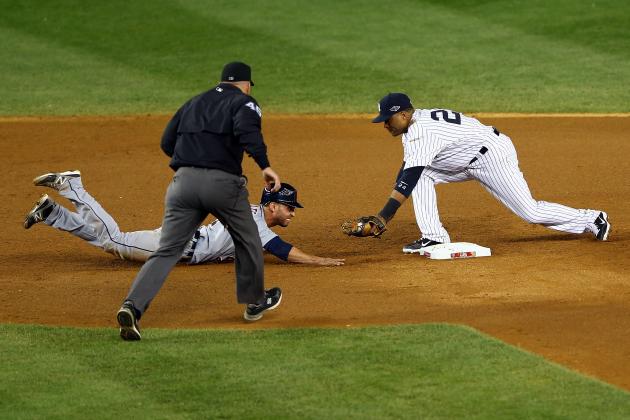 Al Bello/Getty Images

Omar Infante was one of the most impressive Tigers against the Oakland A's in the ALDS, averaging .353 and scoring six runs.
But in two games against the Yankees in the ALCS, Infante has gone just 1-for-9 with three strikeouts.
The Tigers second baseman also made the mistake on the play that has become infamous in the ALCS, over-running second base after Austin Jackson's hit with two outs in the eighth inning.
Infante slid back into second and was tagged by Yankee second baseman Robinson Cano, but he was called safe by the second base umpire, allowing the Tigers to stay alive and eventually score two more runs in the inning.
Infante, who was clearly out upon review, could have cost the Tigers with the unforced mistake, and with runs at such a premium in the postseason, mistakes like that could come back to haunt a team and simply can't happen.