How Much Blame Does Each NFL Coach on the Hot Seat Really Deserve?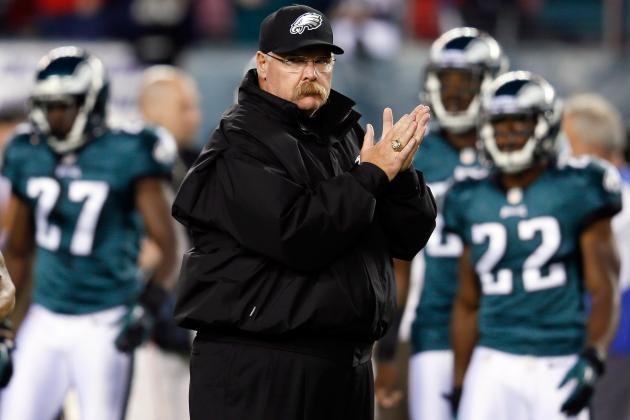 Rob Carr/Getty Images

Playing the blame game is often a difficult thing to do, but any coach who finds himself on the hot seat has obviously played some part in landing himself there.
Of the five NFL head coaches perhaps under the most pressure, three have let trouble brew for too long at the most important position on their team. Here is an examination of which NFL hot seat occupants are the most guilty of finding themselves facing the axe.
Begin Slideshow

»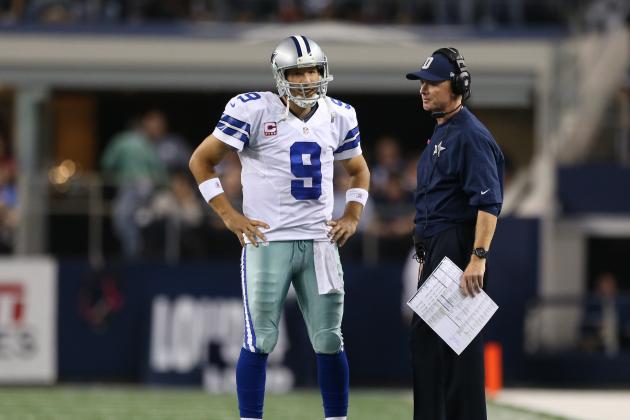 Matthew Emmons-US PRESSWIRE

When a team with the talent level of the Dallas Cowboys fails to win consistently, questions are always going to be asked about the quality of coaching and leadership.
Jason Garrett deserves many of those accusations, as play calling on both sides of the ball often undermines the Cowboys. Beginning first with the offense, Garrett's supposed area of expertise, the run-pass ratio in Dallas has been all wrong for some time.
Garrett's almost fanatical devotion to letting Tony Romo lead the offense wastes a running game featuring the more than capable duo of DeMarco Murray and Felix Jones. This disparity explains why the Cowboys routinely come undone in the red zone, despite often moving the ball with ease between the twenties.
On defense, the decision to turn the unit over to blitz-happy Rob Ryan was probably more Jerry Jones' decision than Garrett's. However, there are still times when Garrett needs to come out of his stoic shell on the sidelines and implore Ryan to simplify the schemes in clutch situations.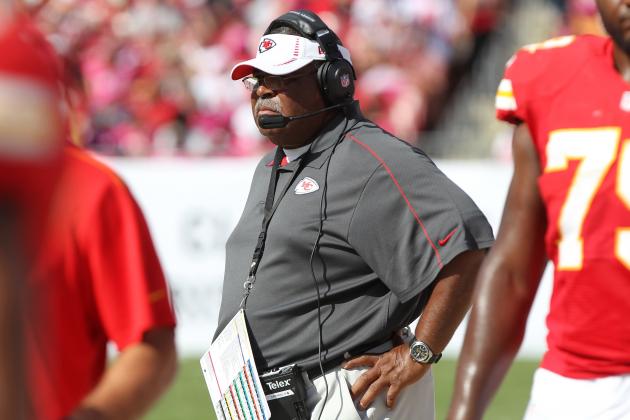 Kim Klement-US PRESSWIRE

Like Garrett, Romeo Crennel can deflect some of the blame for the struggles of the Kansas City Chiefs onto the personnel decisions made by Scott Pioli. Yet also like Garrett, Crennel has to shoulder a good portion of blame for his inability to field a unit that matches his area of expertise.
Crennel has been a defensive assistant most of his career and quickly fashioned a tough group in Kansas City during the 2010 season. However, things have gone rapidly downhill since then and as much as Chiefs fans can bemoan the situation at quarterback, Crennel's defense is just as culpable for the team's 1-5 start.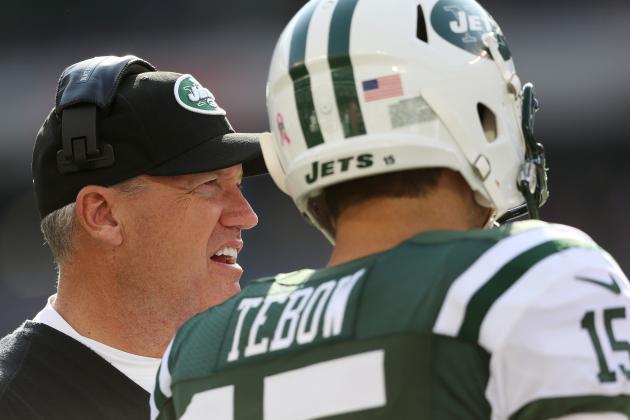 Nick Laham/Getty Images

Despite a fine win by the New York Jets in Week 6, brash honcho Rex Ryan will continue to feel the pressure as long as his team remains so wildly inconsistent.
Although he is a defensive-minded coach, Ryan has to take some blame for the stuttering development of quarterback Mark Sanchez. The player who was drafted fifth overall in 2009to be the franchise passer Gang Green has lacked since Joe Namath has been stuck in neutral the past two seasons.
Some of Ryan's choices for supporting players have hardly been the kind of model teammates who can help foster a young quarterback's development. It can't be easy for a young passer under pressure to have to rely on fractious players like Santonio Holmes.
Ryan has still yet to establish a coherent identity for his offense and for what he therefore expects from Sanchez. The picture is just as muddled on defense, where Ryan's overload blitzes seemed so innovative just two or three seasons ago.
However, the likes of the New England Patriots and Pittsburgh Steelers have now learned how to block Ryan's pressure schemes. Clearing this jumbled picture is the responsibility of a head coach and until Ryan does it, the Jets will always seem just short of being true contenders in the AFC.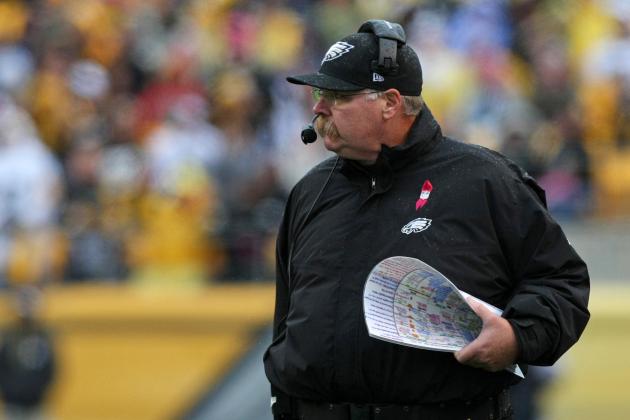 Jason Bridge-US PRESSWIRE

It's sad to see Andy Reid under pressure in Philadelphia, but the veteran coach has to take the blame for his star-studded offense's talent for self-destruction.
Reid gambled big when he traded Donovan McNabb in 2010 and entrusted a stellar team to the mistake-prone Michael Vick. Given how McNabb's subsequent career arc has gone, it's hard to argue with the wisdom of that choice. However, it's also just as difficult to call that decision a success, given how the Eagles have fared with Vick under center.
There just seems no end in sight to the controversial quarterback's penchant for giving the ball away. Reid needs to address the run-pass balance that has been an issue throughout his long tenure in the NFC East. The offense should be turned over to LeSean McCoy in order to better protect the ball and Vick.
Reid has always been a bold coach, but perhaps he has taken one chance too many in Philadelphia.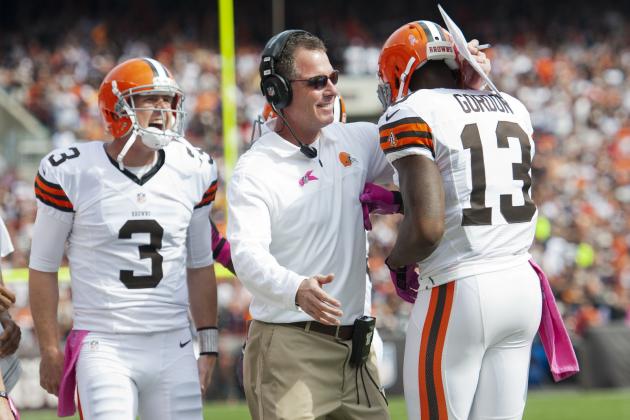 Jason Miller/Getty Images

Having notched his first win this season, the pressure will ease just a little under young Cleveland Browns head coach Pat Shurmur...if only for a week.
However, Shurmur is probably the only coach on this list who can justifiably point the finger elsewhere when it comes to assigning blame. Shurmur is a young coach attempting to lead the league's youngest roster in one of its toughest divisions.
That youthful group was assembled by front office duo Mike Holmgren and Tom Heckert. That's the same duo that fell out with running back Peyton Hillis, robbing Shurmur of the services of his star player, during his rookie season in 2011.
The sudden arrival of a new owner has only intensified things for Shurmur and means he may not get the time to develop his hard-fighting young core into consistent winners. Even a veteran coach would struggle to keep things running smoothly under these circumstances.