AFC North Predictions: Predicting End of the Season Records for the AFC North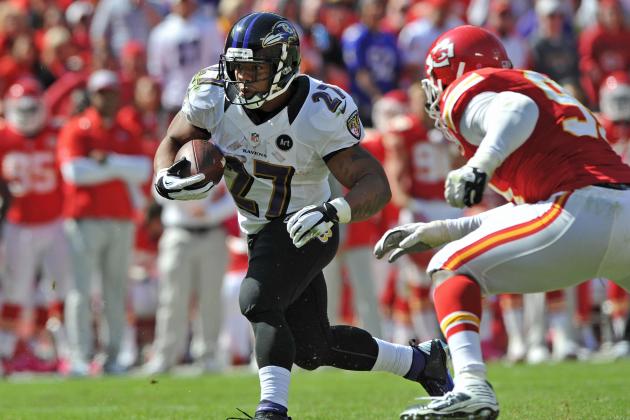 Peter Aiken/Getty Images

The AFC North is shaping up to be one of the hottest divisions in the entire NFL. After spitting out three playoff teams in 2011, the division could definitely repeat the feat in 2012.
Baltimore has started hot, as everyone expected, Cincinnati is 3-2 and Pittsburgh looks to be bouncing back from a 1-2 start. As for Cleveland—well, we're getting what we expected to get, but there are signs of a team that may compete in a couple of seasons.
Only five weeks have gone by, so it may be too soon to summarize these teams and define what they are. But let's be honest here, we all do that week after week, so I'll join that bandwagon.
Let's examine how the AFC North will shape up by season's end.
Begin Slideshow

»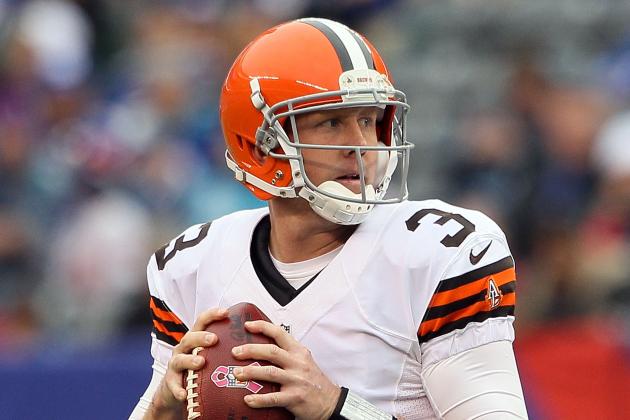 Alex Trautwig/Getty Images

It's hard to be a Cleveland fan these days. Lots of people deserve to be fired within the organization given the product that is being thrown onto the field. Having said that, I do think there's a lot of potential for Brandon Weeden and Trent Richardson.
Before I get to that, it's worth pointing out that their defense has spots that aren't bad. It hasn't translated on the field, but to be fair, the team has been missing Joe Haden, one of the league's premiere cornerbacks. Once he comes back this week, it'll be interesting to see how things change.
Unfortunately, the offense will not put up a lot of points this year, culminating in their 1-15 record. Looking down their schedule, their only potential win would be Week 14 against Kansas City. Putting up a W this week against Cincinnati would be big, and I think it will be close, but Weeden and Richardson are still developing.
Again—long season in Cleveland.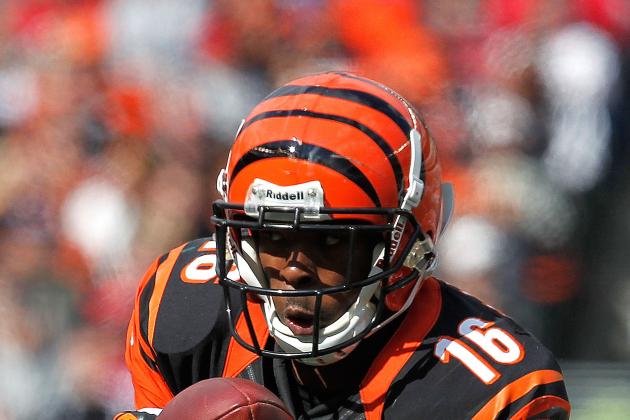 Tyler Barrick/Getty Images

For three weeks, Andy Dalton looked like he was going to lead this team to an even better season than anyone expected. And then he played Miami. Putting up 234 yards was good, but a touchdown and two interceptions against a defense that isn't great against the pass was troubling.
I'm not going to let the Dolphins' loss affect my thoughts on Cincinnati, though. It was a troubling loss, but that happens—Green Bay lost to Kansas City last season. The offense has life and can compete. Dalton is having a good season, as is A.J. Green, and other receivers have stepped up to take some of the pressure off Green. Namely, Armon Binns has been tremendous.
The rushing game is still not great, as BenJarvus Green-Ellis, up to now, has looked like another version of Cedric Benson.
For Cincinnati, they've got to get their secondary together on defense. Allowing 300 yards per game will not get you far come playoff time. Once Dre Kirkpatrick and Leon Hall are back to 100 percent, the defense should look much like last season's.
Looking at Cincy's schedule, I've got them dropping a home matchup against Denver in Week 9, and then losing in San Diego, Philadelphia, and Pittsburgh. Yes, that does mean they will win home games against the Steelers and Ravens.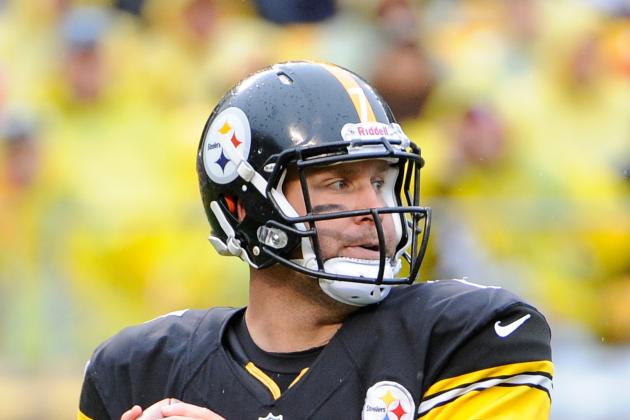 Joe Sargent/Getty Images

How does nine touchdowns and one interception sound after four weeks? That would be the performance that Ben Roethlisberger has turned out so far in 2012. He has made up for what has been a pretty mediocre running game.
The story for Pittsburgh, though, has been their defense—anyone shocked by that?
Overall, the team is fifth in the league in total defense, ranking third against the pass. Unfortunately for the Steelers, they're now dealing with some injuries to their defense so you got to wonder how that will affect them.
As for the troubling running game, they just got Rashard Mendenhall back from injury, and he and Isaac Redman complement each other well.
I don't know how the tiebreakers would play out between Pittsburgh and Cincinnati, but I think 10-6 would give both of them a wild card berth for the postseason. Losses still to come for Pittsburgh: in Cincinnati, on the road against the Giants, in Baltimore, and at home against the Chargers.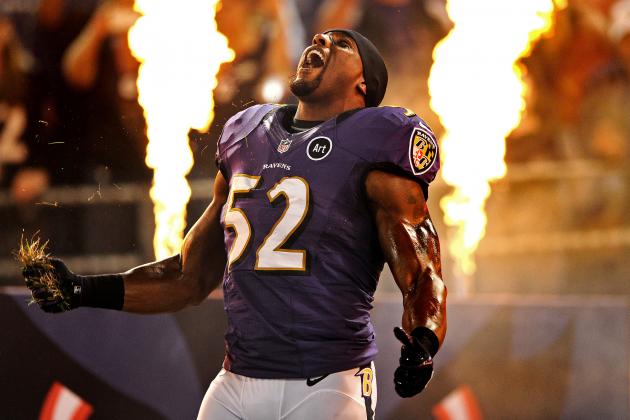 Patrick Smith/Getty Images

Surprisingly, the defense hasn't been the driving force for Baltimore, as is usually the case. The offense has been clicking for much of the season, minus their pitiful Week 5 match against the Chiefs.
Joe Flacco is putting up career-best numbers, but I'm not convinced that will continue. That's not to imply that Baltimore will fall apart midseason, but they'll have to turn to other means at some point. For now, though, Flacco has been masterful in leading the team to a 4-1 start.
Meanwhile, running back Ray Rice is averaging just over five yards per carry, which was expected—he's a top five back in this league.
They haven't been themselves (yet), but the Ravens' defense will show up.
Baltimore will earn a third or fourth seed with their 11-5 record, with losses coming in Houston, Pittsburgh, San Diego, and Cincinnati.