Cleveland Browns: 5 Games Later, the Most Disappointing Players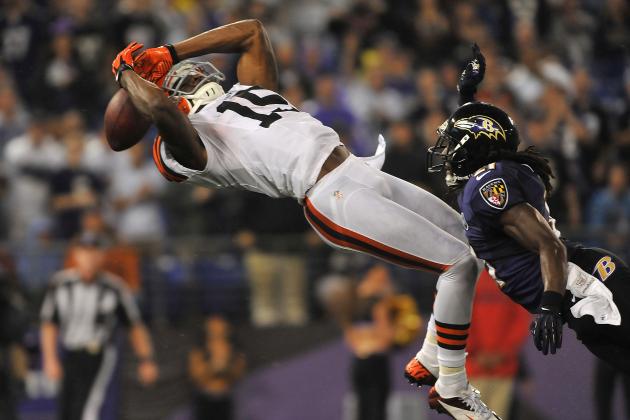 Larry French/Getty Images

The Cleveland Browns are 0-5, they've racked up more injuries than touchdowns and the offensive leader in rushing and receiving yards is the same person. they're not exactly getting blown out, but it's an understatement to say that this season's been hard to watch.
Make no mistake, this is a team problem that will require a systematic solution. Part of the problem is that they have yet to play with any semblance of a full squad. Between that and an abundance of rookies, it's next to impossible to establish any kind of team chemistry. Hopefully, with Joe Haden, Travis Benjamin, Mohamed Massaquoi and Phil Taylor trickling in over the next several weeks, Cleveland will figure out a way to win a game.
While some are musing how to best to use the inevitable No. 1 draft pick, I suggest we get to the root of the problem. Trent Richardson silenced the skeptics after a slow start in Week 1. But for every Trent, there's another player to blame for the fact that I end every Sunday with my fingernails chewed to hell. Here's a look at some of the most disappointing players so far this season.
Begin Slideshow

»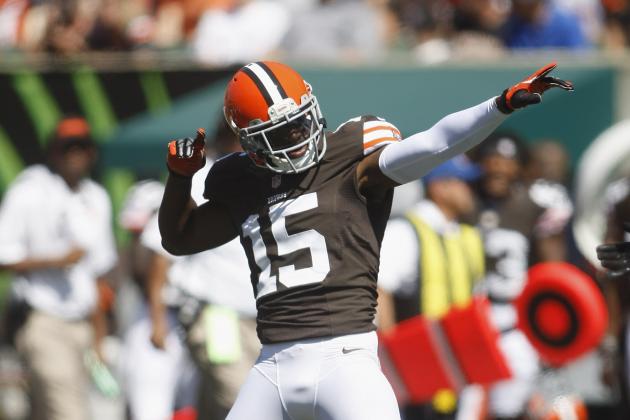 Jamie Sabau/Getty Images

Put your finger down, Greg. You suck.
Was there any doubt that Little would kick off this list? He's been, at different times this season, either the No. 1 or No. 2 receiver. He's also consistently outplayed by his starting running back, the rookies behind him in the depth chart and the random cameraman on the sidelines that occasionally catches a stray ball. Seriously, put that guy in; it certainly can't hurt.
He has one touchdown on the year and an absolutely inexcusable series of dropped passes. Yes, he's working with a rookie quarterback. He's also not lifting a finger to help.
This whole debacle has led to one overriding question: what in the world is going on here? Is Little lazy, complacent, distracted or does he simply not have it anymore? It's hard to tell, but he'd better figure it out soon. Fans, management and his teammates are running out of patience.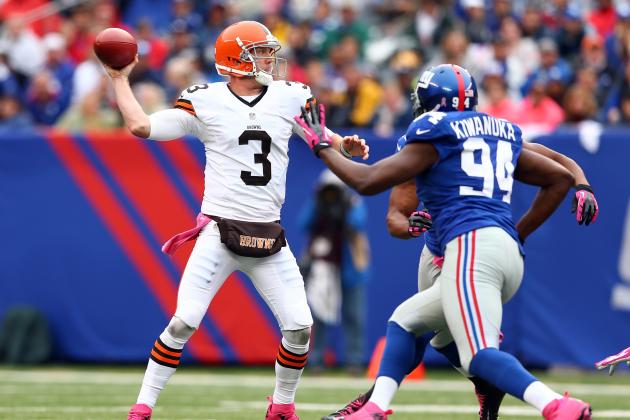 Elsa/Getty Images

Look, Brandon Weeden is not a bad quarterback. He's got a lot of talent and he's done a tremendous job of rolling back the turnovers.
My main beef with Weeden is his decision-making. Yes, he's a rookie quarterback, but he's not a rookie athlete. He's played on the big stage before, he's familiar with the pressure and expectations, and frankly, I expected more.
The double-forward pass today was hilarious, but just the slightest bit embarrassing. And that's not the only time I've stared blankly at the TV on Sunday and wondered: Why didn't he throw that away? Why would he toss into tight double coverage? And, perhaps most importantly, Where is the leadership?
Football can be a game of perception, and Weeden's going to have to start making better decisions in order to earn respect in the NFL. Other coaches and players will capitalize on every single weakness. Weeden is a 28-year-old experienced professional athlete. He's tightening up his game, now he needs to lead.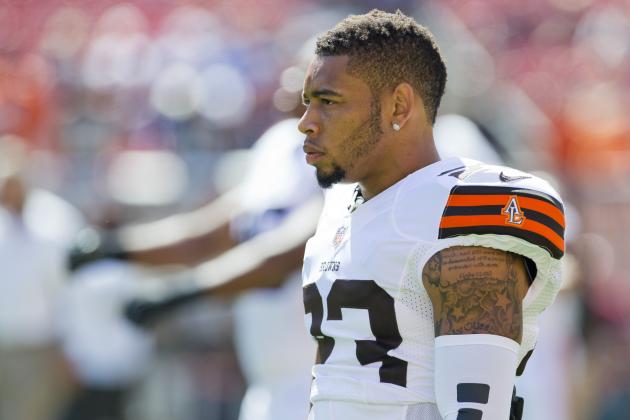 Jason Miller/Getty Images

I need to phrase this delicately. I don't claim to know what happened with Joe Haden's failed drug test. It may have been unjustified, or it may have been legitimate; it's not clear.
Joe Haden's not the disappointment, it's his absence that's been trouble. Cleveland's got a lot of talent on defense, but all it takes is one weak spot for a talented offense like the New York Giants to completely have a field day.
Joe Haden will bring a lot to the table when he returns next week. I'm reasonably confident about that. I do, however, feel a little cheated that I haven't been able to watch the defense grow and gel like I've seen with other teams. I'm hoping it will be similar to adding just a pinch of cayenne to tomato soup. It just brings the whole thing together.
Hopefully, Haden's return will close up some of those defensive vulnerabilities and show us what this group can really do.