Every MLB Playoff Team's Rookie Who Can Impact the Division Series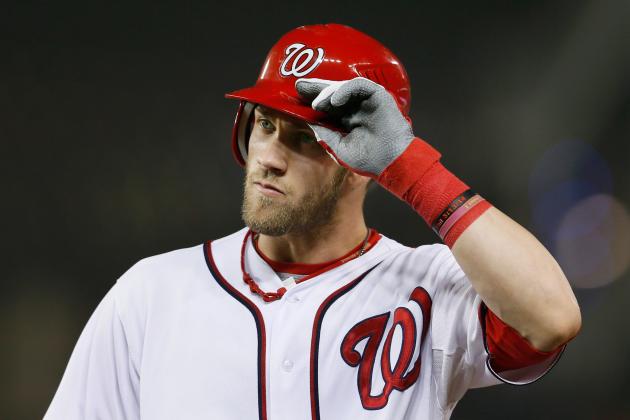 Rob Carr/Getty Images

Everyone's favorite time of the year is now upon us: the MLB postseason.
Rejoice!
With the new format of two Wild Card play-in games to be played this evening, the potential exists for this year's postseason to be historically exciting. And with those additional teams now in the mix, there seemingly are even more young players poised to make a splash in the national spotlight.
Even with some of teams' 25-man playoff rosters not yet finalized, I thought that I'd preview some of the elite rookies who have the opportunity to showcase their tremendous potential this October.
Begin Slideshow

»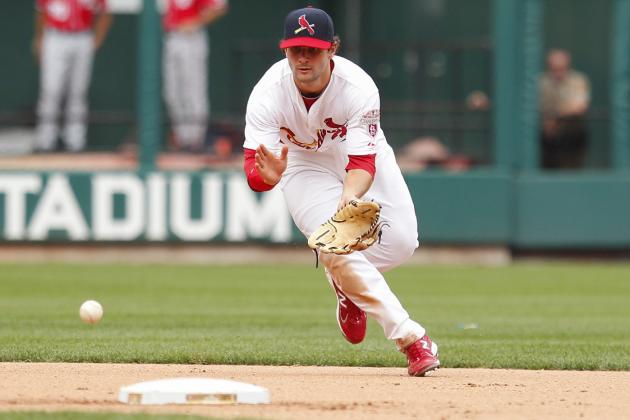 Kyle Rivas/Getty Images

With Rafael Furcal out for the remainder of the season, Pete Kozma has big shoes to fill for the defending World Series champions. But since taking over at shortstop on August 31, the 24-year-old has posted a .952 OPS in 26 games and has saved two runs with his defense.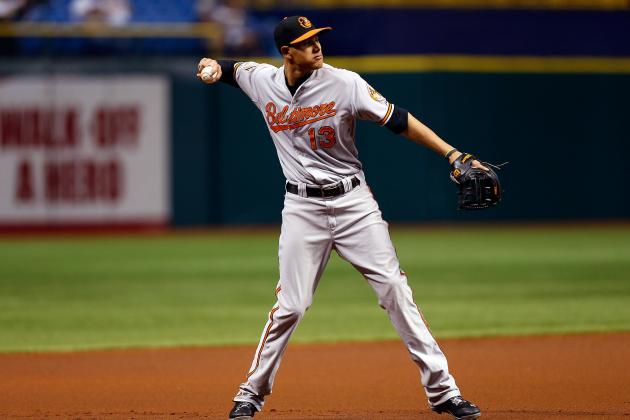 J. Meric/Getty Images

There's no denying the impact that 20-year-old Manny Machado has had on the Orioles.
Since making his big league debut on August 9, the Orioles own a 33-18 record. A shortstop in the minor leagues, Machado has handled the hot corner like a seasoned veteran, making highlight reel-worthy plays on a nightly basis while saving seven runs.
At the plate, he's been a key run producer at the bottom of the O's order, as he's now driven in 26 runs in 51 games. He's a special talent who continues to perform well beyond his years, and could be in store for a strong postseason.
Ezra Shaw/Getty Images

Cook and Doolittle are two main cogs in what has been a dominant A's bullpen this season.
Cook, an All-Star this season, served as the team's closer for a majority of the season; however, some rough spots down the stretch of the season forced him to relinquish the role. Still, he's been outstanding, posting a 2.89 FIP and 9.82 K/9 while stranding 81.6-percent of baserunners.
Doolittle, in his first season as a pitcher(!), rocketed through the A's system this season and ultimately made his big league debut on June 5. However, he didn't emerge as the team's high-leverage left-hander until late-July. Appearing in 44 games, the former first baseman has posted a 2.08 FIP, 11.41 K/9 and 1.6 fWAR.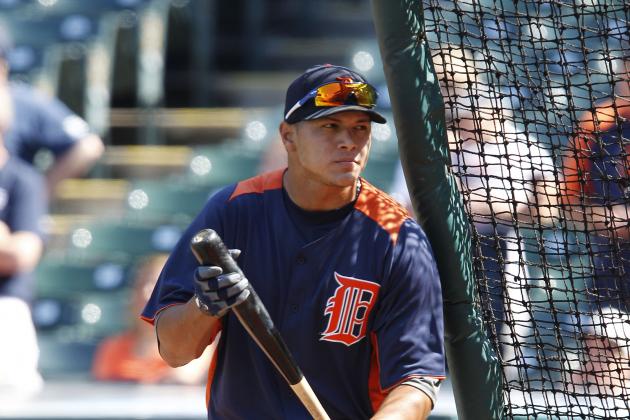 David Maxwell/Getty Images

Promoted from Double-A to the major leagues on August 31, Garcia quickly stole playing time from Brennan Boesch in right field. Appearing in 23 games for the Tigers down the stretch, the 6'4", 240-pounder batted .319/.373/.319 with three RBI.
For his size, Garcia really doesn't have much power. However, he plays excellent defense in right field and has handled himself well, thus far, given the circumstances.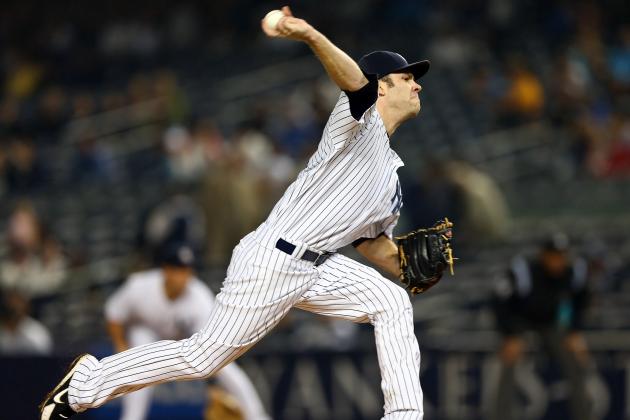 Elsa/Getty Images

The Yankees demonstrated enormous faith in Phelps when they asked him to start Tuesday's game against the Red Sox over Ivan Nova, a 16-game winner in 2011.
A swingman for most of the season, Phelps has pitched well for the Yankees in both roles, registering a 3.34 ERA and 8.67 K/9 in just under 100 innings.
He'll likely be used as a middle reliever this postseason, but if one of the team's starters struggles, he provides a reliable alternative.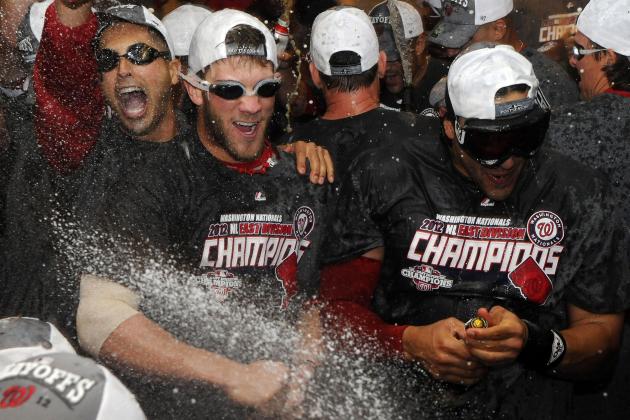 Brad Mills-US PRESSWIRE

I don't need to tell you about the impact Harper has made this season, but I will anyway. The 19-year-old has emerged as a driving force in the team's potent lineup, as he posted a .353 wOBA with 98 runs scored, 22 home runs and 18 stolen bases in 139 games. Playing all three outfield positions for the Nats—but primarily center field—Harper's defense has been exceptional, to the tune of 14 runs saved.
He's already a superstar, and the postseason is a perfect platform for the teenager to showcase his talent to a larger audience.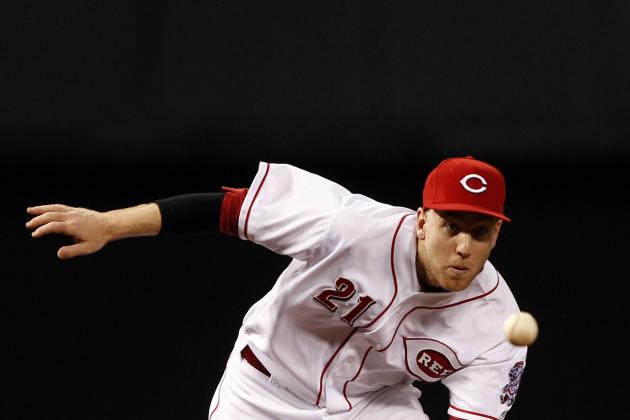 Frank Victores-US PRESSWIRE

A candidate to capture National League rookie of the year honors, Frazier was the driving force in the Reds lineup during Joey Votto's absence.
He's cooled off considerably since then but has still enjoyed a highly impressive overall season. Playing in 128 games at several positions (third base, first base and left field), Frazier posted a .352 wOBA this season, while launching 19 bombs and plating 67 runs.
The Reds need his bat to heat up in the postseason, especially against the potentially dominant Giants' starting rotation.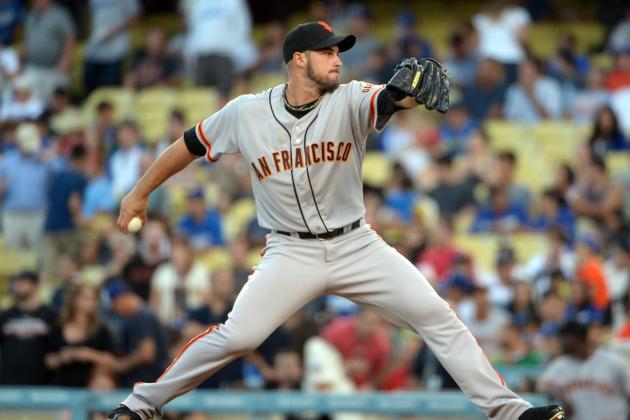 Kirby Lee-US PRESSWIRE

At 27 years old, Kontos isn't exactly a prototypical rookie. However, now in his seventh professional season, the right-hander was finally given an extended opportunity out of the Giants bullpen this season.
The former Yankees farmhand made the most of the opportunity, posting a 2.80 FIP, 9.07 K/9 and 2.47 BB/9 in 44 appearances.