Kyle Wilson, Haruki Nakamura and 3 NFL Players with Bullseyes on Their Backs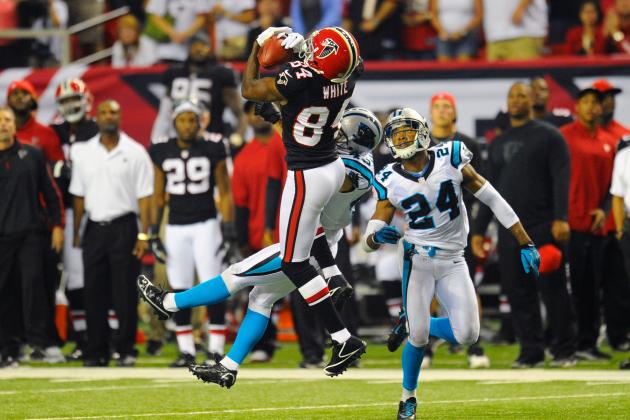 Dale Zanine-US PRESSWIRE

There are players in the NFL like Darrelle Revis and Johnathan Joseph. Then there are players like Haruki Nakamura and Kyle Wilson.
In the Carolina Panthers' Week 4 loss to the Atlanta Falcons, Nakamura was caught napping on a 59 yard bomb that fell into the hands of wideout Roddy White—a play that set up the game-winning field goal for Matt Ryan's squad.
But Wilson and Nakamura aren't the only defenders with bullseyes on their backs.
Let's check out those two and the other susceptible, often picked on defenders.
Begin Slideshow

»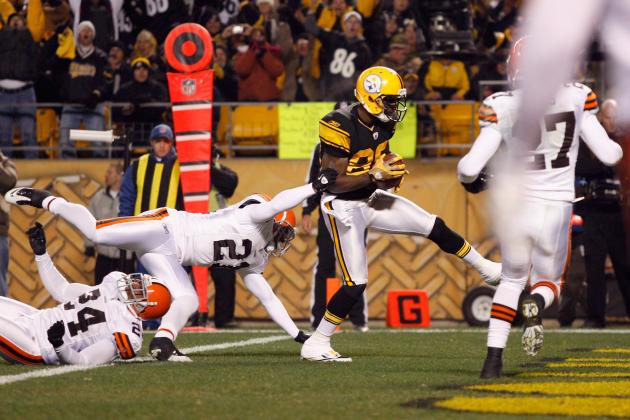 Jared Wickerham/Getty Images

The Cleveland Browns cornerback is undeniably a defender with a huge target on his back.
Patterson leads the league in targets against and has allowed over a 60 percent completion percentage in 2012 (h/t ProFootballFocus.com).
When Joe Haden returns, some pressure will be alleviated from Patterson, but right now, opposing quarterbacks target him as often as possible.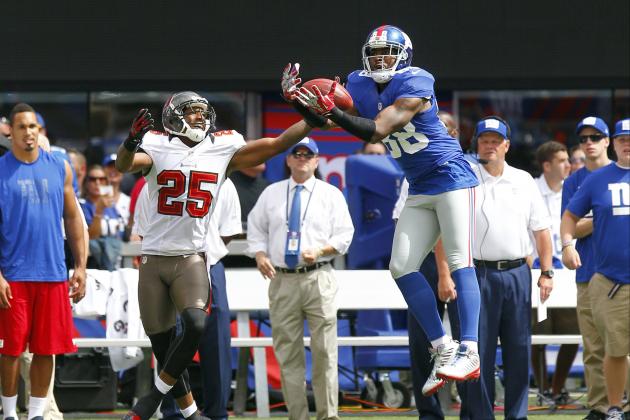 Jim O'Connor-US PRESSWIRE

Talib is tied with Patterson for the most amount of targets against, and he too has allowed over a 60 percent completion percentage through the first four games of the 2012 season.
Hakeem Nicks went bonkers on him in Week 3, catching 10 passes for 199 yards and one touchdown.
Talib is a former first-rounder but certainly hasn't played like one for Greg Schiano yet.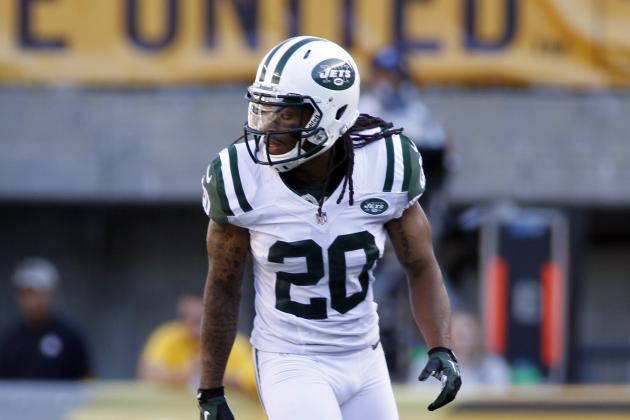 Justin K. Aller/Getty Images

The injury to Darrelle Revis has thrust Wilson into a No. 2 cornerback role, something he's not ready for after being relegated to the No. 3 nickel corner spot for most of his career.
The San Francisco 49er wide receivers didn't go crazy on him in Week 4, but he will likely be a liability for Gang Green as the season progresses.
Look for teams to go after Wilson early and often and to have a great deal of success.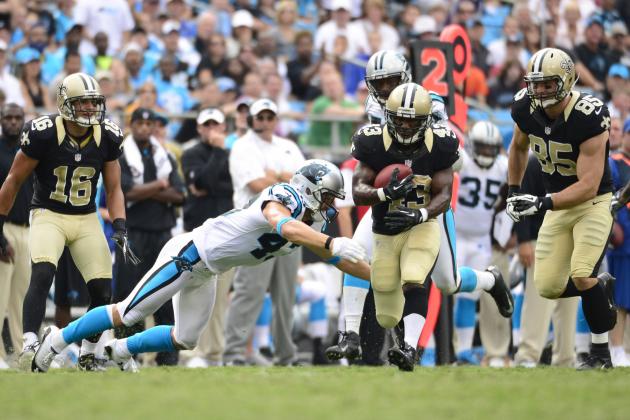 Bob Donnan-US PRESSWIRE

Haruki Nakamura did have an interception against the Falcons in Week 4, but everyone in Carolina remembers his blown coverage on the 59 yard bomb to Roddy White in crunch time in Atlanta.
Totally inexcusable for a safety to let a receiver behind him when the opposing team is down by one and starting a drive from its own 1-yard line with under a minute to go in the game.
He made his first career start this year for the Panthers and needs to improve on his positioning and overall play, or he'll be one of the most targeted safeties in the NFL.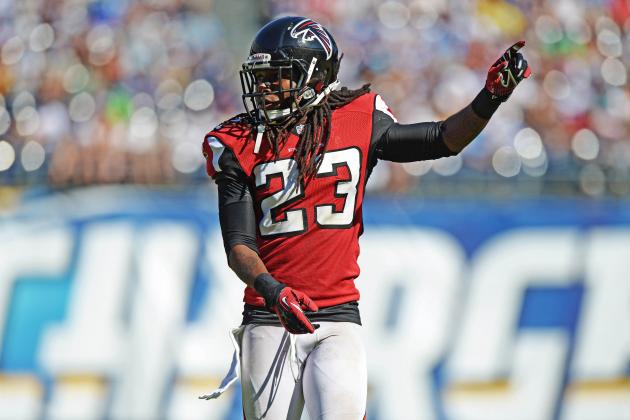 Jake Roth-US PRESSWIRE

Yes, Robinson belongs on this list.
He is typically mentioned as one of the better cornerbacks in the league, but he has been far from that in 2012.
The Falcons cornerback has given up completions on 73 percent of throws his way, as well as three touchdowns.
Atlanta's safety tandem of Thomas Decoud and William Moore have stepped up this season, but its needs better play from the former Houston Texans standout.