10 Impending Free Agents Who Will Miss Chance to Earn Big Check in October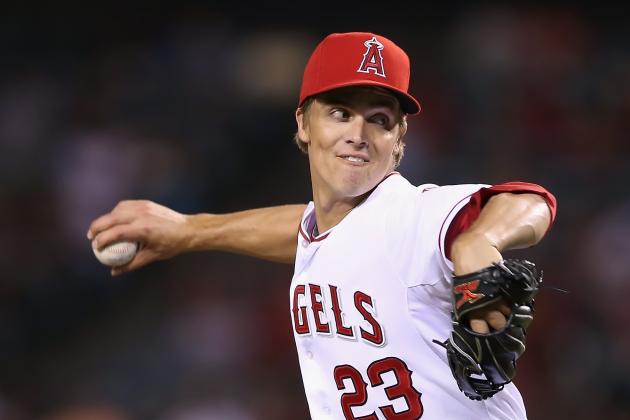 Jeff Gross/Getty Images

The St. Louis Cardinals were crowned World Series champions last fall by outlasting the Texas Rangers in seven action-packed games.
Players such as Albert Pujois and David Freese didn't just win rings but in fact received additional payments in the form of bonuses.
There is a significant financial incentive for capturing a World Series championship. According to Reuters, a full postseason share for a player on the Cardinals was worth more than $323,000.
Rangers players also benefited from the bonus structure as those who were voted a full postseason share were awarded $251,000 each.
Postseason bonuses do add additional financial incentive for players who qualify. The postseason also gives impending free agents the opportunity to perform on the biggest stage and build interest prior to their entry into the free-agent market.
Here are 10 players will be missing out on both their postseason share and the opportunity to showcase their wares to a worldwide audience.
Begin Slideshow

»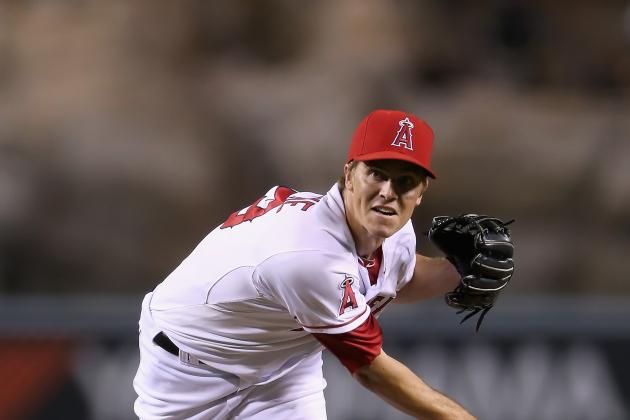 Jeff Gross/Getty Images

The Angels hoped the pre-trade deadline deal for Greinke would catapult them to the top of the AL West and wild-card standings.
Unfortunately, the Angels were unable to take command of a playoff spot down the stretch and will most likely miss the postseason.
Not to say Greinke didn't do his part, as he put together good numbers for the Angels—posting a 7-6 record with a 3.53 ERA in 13 starts.
Those decent numbers coupled with a thin free-agent pitching crop should command significant interest from several clubs interested in acquiring the former AL Cy Young winner.
CBSSports.com's John Heyman believes Greinke could command as much as $125 million over six years if he winds up hitting the free-agent market.
Greinke is 15-5 with a 3.48 ERA with the Angels and Milwaukee Brewers this season.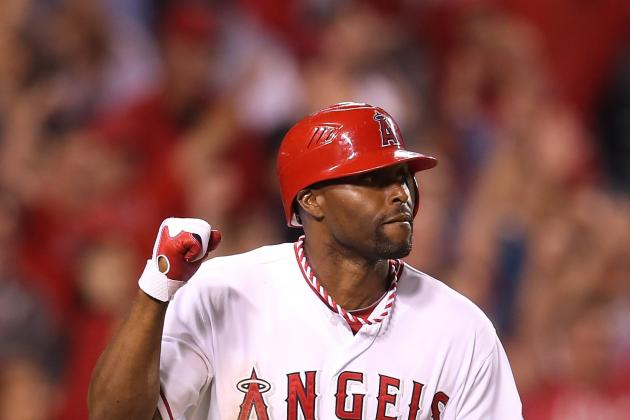 Stephen Dunn/Getty Images

The Torii Hunter era may be coming to end in Southern California.
The 37-year-old center fielder is finishing up the final year of a five-year, $90 million contract with the Angels.
With the breakout season of Mike Trout and capable outfielders Mark Trumbo and Vernon Wells signed through next season—Hunter could be expendable.
It seems though Angels owner Artie Moreno is going to consider re-signing Wells, according to a report filed by Arash Markazi of ESPN Los Angeles.
In a radio interview with KLAA-830 AM, host Roger Lodge asked Moreno whether he would consider resigning Hunter.
"I tell you what, if we don't figure out a way to re-sign him, we're going to get hung, aren't we?" Moreno told Lodge.
Hunter posted a .313 BA with 16 HR and 91 RBI in 138 games this season.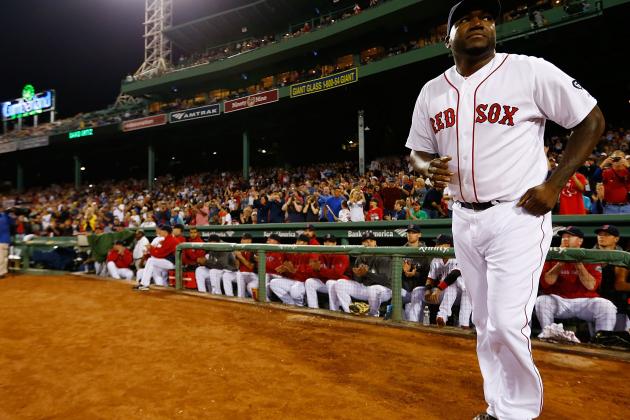 Jared Wickerham/Getty Images

There will be no playoffs for David Ortiz and the Boston Red Sox this season.
A season which opened up with so much promise slowly deteriorated into a quagmire Red Sox fans would undoubtedly like to forget.
Ortiz would most likely like to forget the second half of the season as he has dealt with a nagging Achilles injury that has kept him on the shelf.
Red Sox GM Ben Cherington will soon have to decide what to do with Ortiz. Prior to the injury, Ortiz was putting up All-Star caliber numbers, posting a .318 BA, 23 HR, and 60 RBI in 90 games.
Ortiz told Joe McDonald of ESPNBoston.com that he would like to finish is career with the Red Sox.
"...Right now I'm feeling pretty good about my [Achilles] injury, and I'm finally feeling better and moving forward with that," Ortiz said. "I definitely feel like there's something I still have to prove. Every year, it's the same. Every year, you've got to come in and prove something."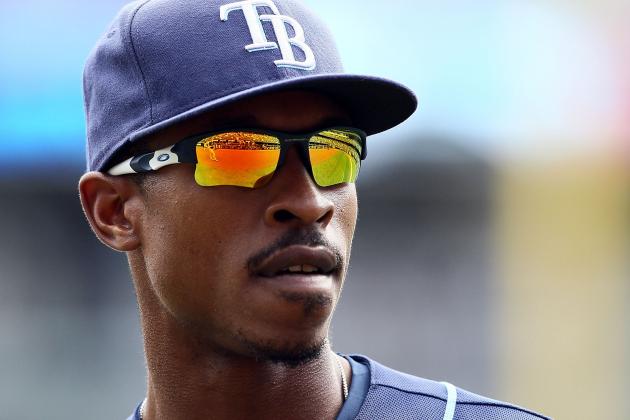 Alex Trautwig/Getty Images

One player who could have used a postseason to shine is B.J. Upton.
The enigmatic center fielder has shown promise at times throughout his eight-year career but has failed to replicate his 2007 season where he posted career-best all-around numbers (.300 BA, 24 HR, 82 RBI, .894 OPS).
In 2012, Upton has put up career-best power numbers with 28 home runs. He has also drove in 78 runs and stolen 31 bases. However, he has only managed 44 walks this season while striking out 167 times in 621 plate appearances.
His low career .255 BA could also be a concern for a potential free-agent suitor.
The Rays will have to decide whether or not they are willing to grant Upton a multi-year deal. CBSSports.com's Jon Heyman believes Upton could command a five-year, $60 million deal if he reaches the free-agent market.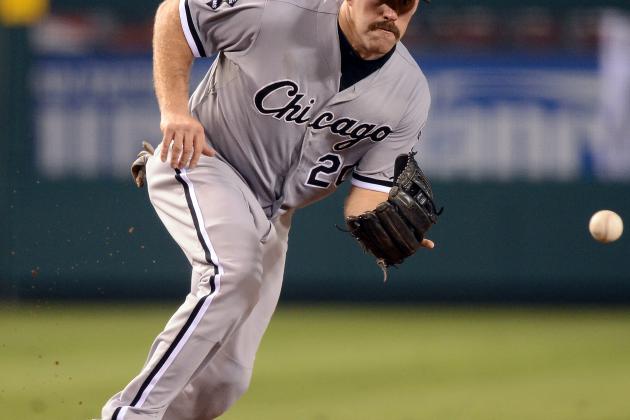 Harry How/Getty Images

The Chicago White Sox fired the first salvo in the pre-trade deadline wars by acquiring Kevin Youkilis from the Boston Red Sox.
The "Youk" played okay for the South Siders in 2012 as he posted a .237 BA, 15 HR, 46 RBI after the trade.
White Sox GM Kenny Williams will need to decide whether a long-term investment is a feasible option for a player with a history of injuries.
CBSSports.com's John Heyman believes that Youkilis could command $8 million-$10 million per year on the open market.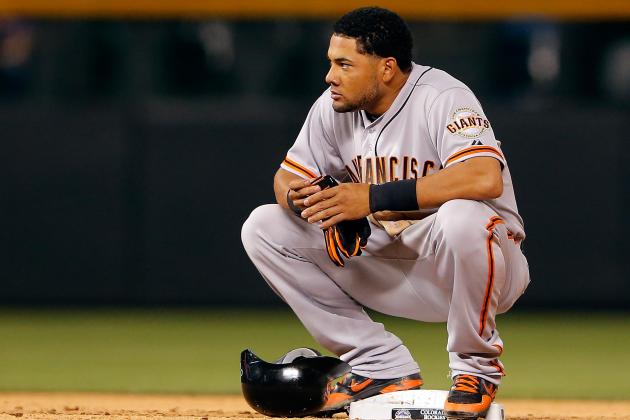 Doug Pensinger/Getty Images

Melky Cabrera seemed to be on the fast track to superstardom until a positive PED test and subsequent cover-up attempt derailed his 2012 campaign.
However, Cabrera's admittance of wrongdoing and self-removal from the batting-title race may prove crucial when the free-agent signing period opens up after the World Series.
Cabrera led the NL in batting with a .346 BA before the suspension. Some teams, including the Giants, may be willing to give him a second chance at a reasonable price.
NBCSports.com's Matthew Pouliot believes Cabrera could still draw some interest in the $8 million-$10 million per year range.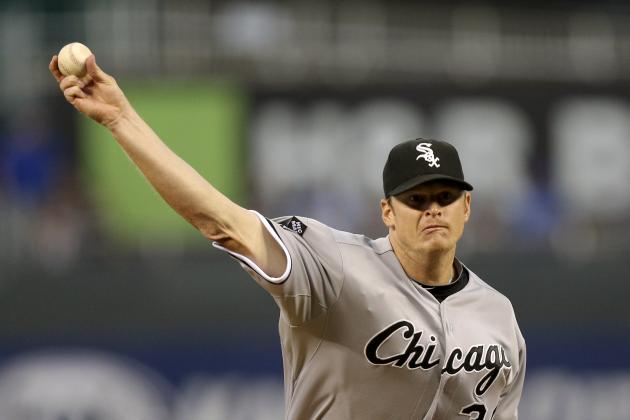 Ed Zurga/Getty Images

The 2013 free-agent pitching class became thinner when starters Cole Hamels and Matt Cain signed midseason contract extensions.
One pitcher who could benefit from the weak free agent crop this upcoming offseason is Gavin Floyd of the Chicago White Sox.
Floyd was rumored to be a possible chip in many of the trade scenarios batted about during the season.
White Sox GM Kenny Williams held onto Floyd, and he went on to put together a very mediocre season (11-11 with a 4.47 ERA in 28 starts).
The White Sox will have to decide whether his $9.5 million option is worth considering.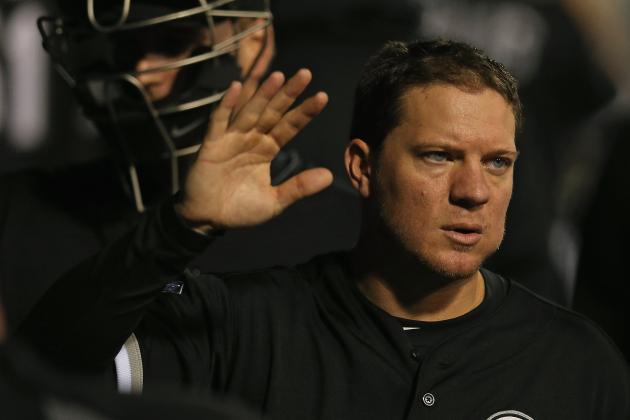 Jonathan Daniel/Getty Images

White Sox GM Kenny Williams will have a dilemma to deal with while considering whether to pick up Jake Peavy's $22 million option for 2013.
Peavy was a productive pitcher for the White Sox in 2012, posting good numbers (11-12, with a 3.37 ERA in 31 starts.) When healthy, Peavy has provided a solid arm and stability to the top of the White Sox rotation.
The real question is whether Williams and company are willing to make an additional investment in a pitcher who has a history of injuries. He also faces a similar dilemma with Gavin Floyd, who also could become a free agent if his option is declined.
Daryl Van Schouwen of the Chicago Sun-Times believes Williams will not exercise Peavy's option and will make him a free agent.
Peavy has voiced his opinion on the matter and has said he would like to stay in Chicago. We'll have to see whether his wishes come to fruition.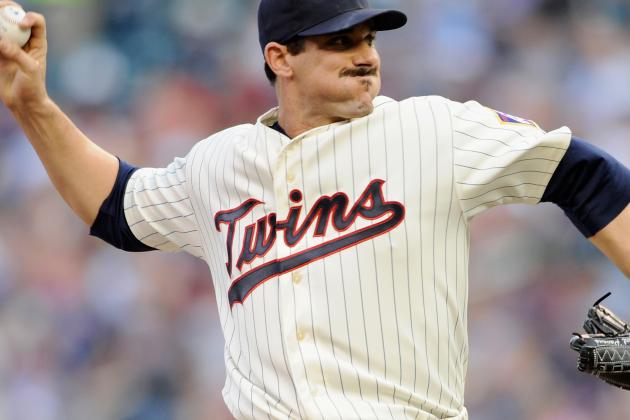 Hannah Foslien/Getty Images

One pitcher who could have used the bright lights of the MLB postseason is the oft-injured and traveled Carl Pavano.
The veteran right-hander didn't have a strong season with the Twins in 2012 as he posted poor numbers (2-5 record, with a 6.00 ERA in 11 starts), which will not help Pavano as he looks to secure a new contract this off season.
Still, Pavano believes he can still be an effective MLB pitcher and plans on pitching in 2013. He also hopes to be able to return to the Twins.
"Of course I'm open to it," Pavano told MLB.com's Rhett Bollinger. "It takes two to tango, there's no doubt about it, but I think they know me, they understand me, they know what I'm about, and I know what the organization is about.
"There are great people in this organization, and I've enjoyed my time here, there's no doubt about it. We don't know what the future will bring; there's a lot that can happen between now and then. It takes time for all those things to work out."
Pavano just completed a two year, $16.5 million contract.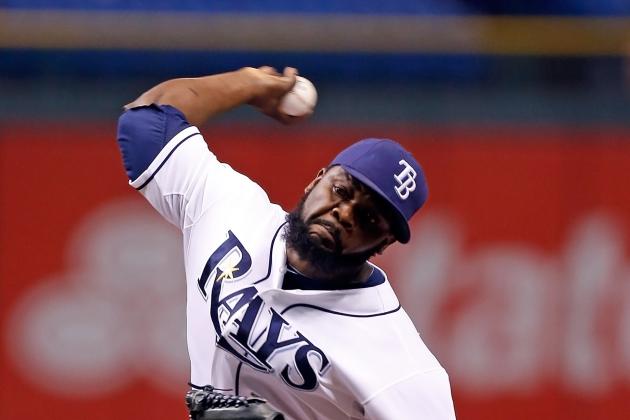 J. Meric/Getty Images

There is always a high premium on effective bullpen arms, and Fernando Rodney has certainly improved his standing after a strong 2012 campaign.
The Rays reliever posted Cy Young-worthy numbers in 2012 (2-2 record, 0.61 ERA, 46 saves) in 74 games with the Rays in 2012. His strong numbers should aid him if the Rays decide to let him go and he winds up testing the free-agent market.
His $2.5 million option may be too enticing for the Rays to pass on, though.