Monday Night Football: What Experts Are Saying About Controversial Finish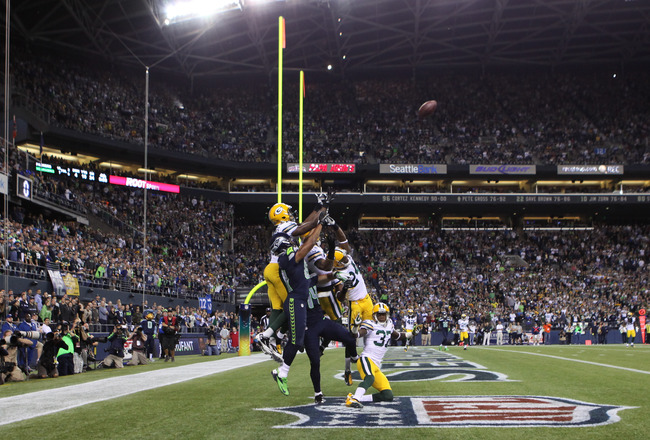 Otto Greule Jr/Getty Images
When we look back on the story of the 2012 NFL season, the finish between the Green Bay Packers and Seattle Seahawks will be first and foremost on everyone's mind.
Packers cornerback M.D. Jennings intercepted a Russell Wilson Hail Mary pass at the end of the game that Seahawks wide receiver Golden Tate was able to get his hands on after they hit the ground. This led to a lot of confusion with the referees, who debated for what felt like forever and declared it a touchdown.
One referee was signaling touchdown while another signaled a touchback, indicating an interception. Chaos is reigning supreme in the NFL right now, as the regular officials remain locked out with their negotiations at an impasse.
Everyone had an opinion, mostly negative, about this final decision, what it mean and what the NFL needs to do about it.
We have scoured the web to find the best opinions from the best experts, as well as giving our take on what everyone is saying.
Keep Reading