Christian Ponder to Kyle Rudolph and the 4 Dynamite Connections of the Future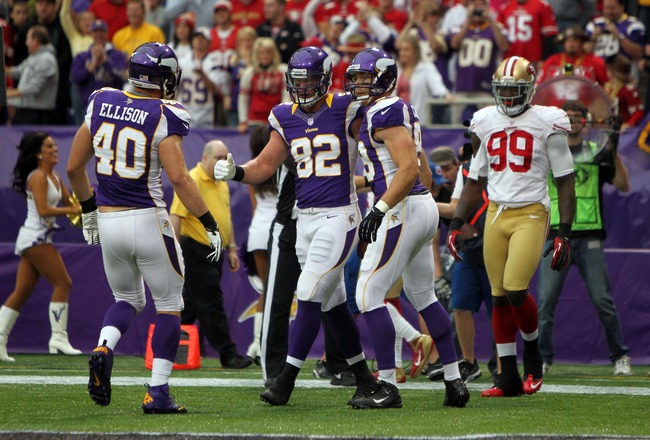 Brace Hemmelgarn-US PRESSWIRE
Christian Ponder and the Minnesota Vikings stunned the San Francisco 49ers today in Minneapolis, and the quarterback found his menacing tight end for two scores en route to the 23-14 win.
Ponder's 24, and Rudolph is only 22, which got us thinking.
Who are the most dynamite connections of the future in the NFL?
Jake Locker to Kendall Wright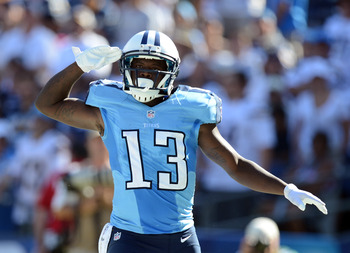 Harry How/Getty Images
The Titans inexplicably blew a late lead against the Detroit Lions, but held on for a 44-41 victory in OT. They finally demonstrated the explosiveness on offense many thought they'd have all season.
Jake Locker threw for over 378 yards, tossed two touchdowns and failed to throw an interception for the first time this season.
Kenny Britt had 11 targets and finished the game with six grabs for 55 yards, but rookie Kendall Wright was also targeted 11 times and had seven catches and 41 yards himself.
He's a true burner who can create separation down the field.
Locker has a lot to learn as a quarterback, but his live arm and Wright's speed make for a bright future in Tennessee.
Sam Bradford to Danny Amendola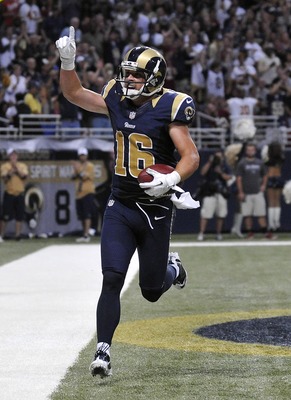 Jeff Curry-US PRESSWIRE
Amendola was a lowly undrafted free agent who entered the league in 2009.
After being cut by the Dallas Cowboys, he caught on the St. Louis Rams, and the rest is history.
He caught 85 passes in 2010, but was lost for the year in 2011 with an injury that precipitated a disastrous St. Louis Rams season.
Against the Washington Redskins in Week 2, he caught 15 passes for 160 yards and a touchdown. The Rams fell short on the road against the Bears in Week 3, but he reeled in five more passes for 66 yards.
Amendola and Bradford will be a wildly productive pass-catching duo in future, and will be a favorite for fantasy owners in points-per-receptions leagues.
Christian Ponder to Kyle Rudolph
Brian Spurlock-US PRESSWIRE
Rudolph didn't explode in his rookie season, but he's quite the physical specimen and is a tremendous tight end prospect.
B/R's Matt Miller rated him as the No. 10 tight end in his famed B/R 1000 rankings, and stated the following about his promise: "Rudolph has the tools to become one of the elite tight ends in the NFL. A full offseason program and added time to learn the offense will be key to his development."
Ponder looks to be maturing into an efficient franchise quarterback and Rudolph will likely be his go-to target in the foreseeable future.
He's a menacing target at 6'6'' and 260 pounds, runs exceptionally well and has huge, strong hands.
Andy Dalton to A.J. Green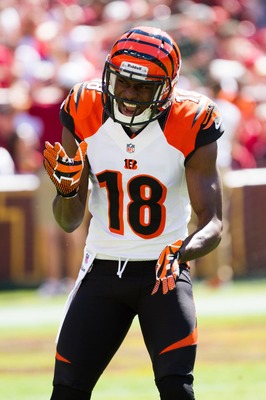 Paul Frederiksen-US PRESSWIRE
Green has the natural talent to become one of the best receivers in the NFL, if he's not already there.
He hauled in nine catches for 183 yards and a score in a shootout against the Washington Redskins in Week 3.
Andy Dalton has his critics, but has been incredibly effective in the Bengals' last two games, eclipsing the 300-yard mark in each contest.
Because both are 2011 draftees, there's plenty more production to come from Green and Dalton.
Keep Reading