St. Louis Rams: Keys to Beating the Chicago Bears in Week 3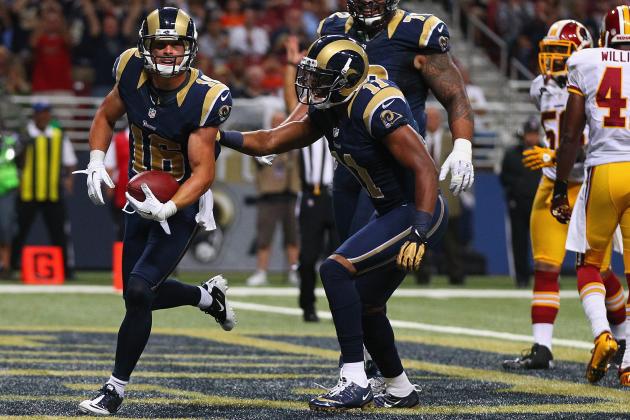 Dilip Vishwanat/Getty Images

This Sunday, the St. Louis Rams travel to Solider Field to take on the downtrodden Chicago Bears.
The Rams are coming off a thrilling come-from-behind victory over the Washington Redskins, while the Chicago Bears are recovering from a humiliating loss. This game will be an important test for the Rams, as the Bears have something to prove and will be playing hard.
The Rams need to following some steps to ensure they leave Chicago with their second win of the season.
Begin Slideshow

»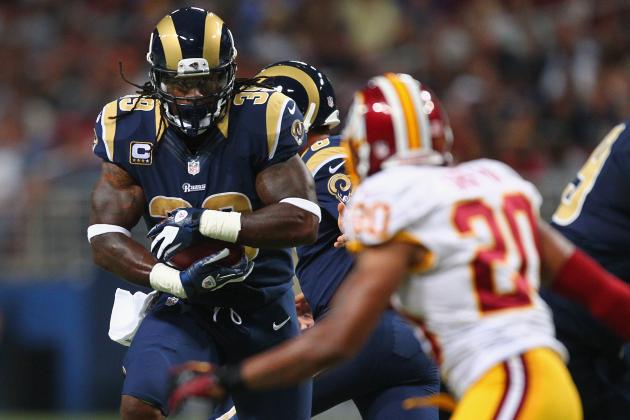 Dilip Vishwanat/Getty Images

Jackson spent most of last week's game against the Washington Redskins on the bench. Even though Daryl Richardson played well for a rookie seventh-round pick, the Rams need Jackson to be on the field.
However, Jackson needs to be on the field to help protect Sam Bradford, not necessarily to run the ball.
The Rams need to find a way to stop Bears defensive end Julius Peppers from hitting Bradford, who is playing too efficiently right now to begin suffering from David Carr syndrome. With starting left tackle Rodger Saffold out and backup Wayne Hunter being limited in practice this week due to an ankle injury, Bradford needs extra protection.
Jackson is a smart football player who will gladly take on the duty of slowing down Peppers. Not to say that Richardson isn't willing to try, but he is still a rookie.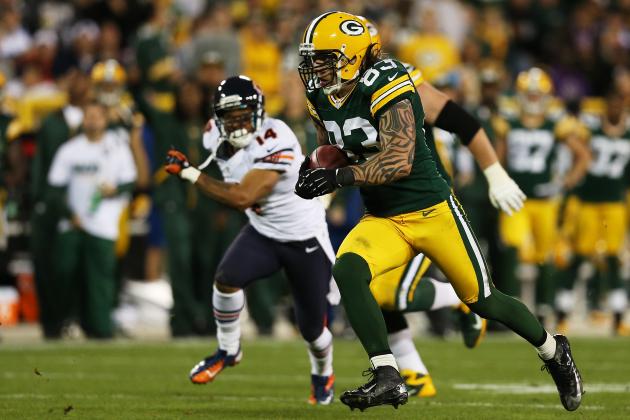 Jonathan Daniel/Getty Images

Lovie Smith's Cover 2 is not what it once was. Between a combination of aging players and overuse, cracks in the defense are starting to show.
The middle of the field has been left wide open numerous times in the Bears' first two games. This is a fact that Jeff Fisher will have noticed.
With Danny Amendola leading the league in receptions (20) and coming off a huge game last week, he will be used as a distraction. The linebackers will be focused on Amendola every time he lines up in the slot. Between linebackers covering him and the safeties playing 20 to 25 yards deep, there will be huge soft spots for the rest of the Rams receivers.
Without younger, more athletic, linebackers to cover the liabilities of the scheme, Sunday could be a huge day for the Bradford.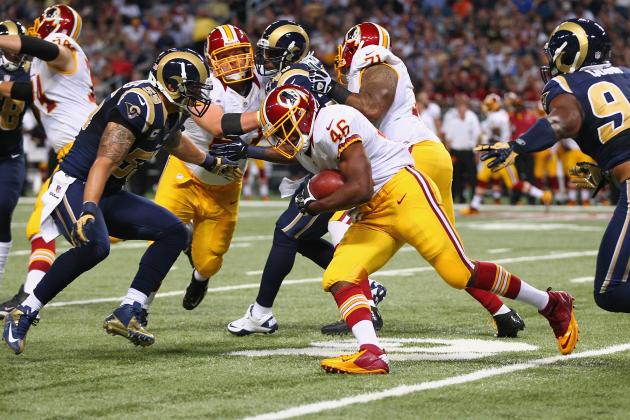 Dilip Vishwanat/Getty Images

The Rams have had their fare share of problems on the defensive side of the ball over the last decade, but Fisher is changing that. The new and improved Rams defense needs to step up and become a physically daunting team.
With Matt Forte out, Chicago's starting duties at running back will fall to Michael Bush. Bush has proven to be a physical runner and I see the Bears relying on him on Sunday due to Jay Cutler's play this season. The linebackers need to hit the hole hard and make Bush think twice every time he tries to carry the ball.
The new cornerbacks in St. Louis have hinted at being one of the best duos in the league. This is the week they have to prove themselves. Cortland Finnegan and Janoris Jenkins will have to cover Brandon Marshall and Alshon Jeffery, who are huge wide receivers. Finnegan and Jenkins need to prove to these receivers that they will not back down and that when the ball is thrown in their directions, it is going to be a competition.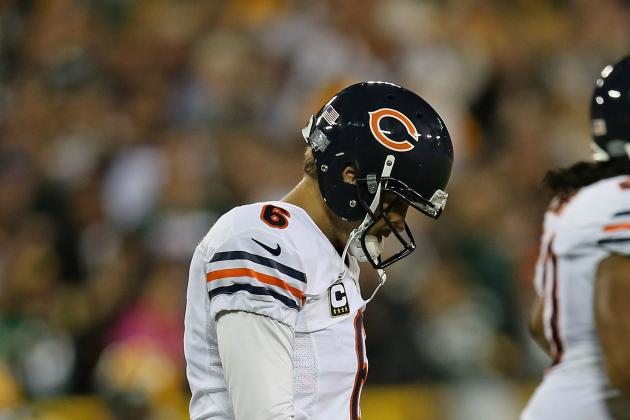 Jonathan Daniel/Getty Images

This is the biggest key to the Rams defeating the Bears. Cutler will fall apart under pressure and the Rams have defensive ends that can effectively rush the quarterback. With both Robert Quinn and Chris Long rushing Cutler, he will once again throw more interceptions than touchdowns.
Bears tackle J'Marcus Webb has been struggling this year. The Rams need to put both Quinn and Long on him. Between Quinn's freakish athleticism and Long's motor and brute strength, Webb will never have time to adjust.
The Bears have already given up nine sacks over their first two games. Don't expect that number to stay stationary.
Last week, Cutler proved what kind of player he is. In order for the Rams to win, Cutler needs to get hit often.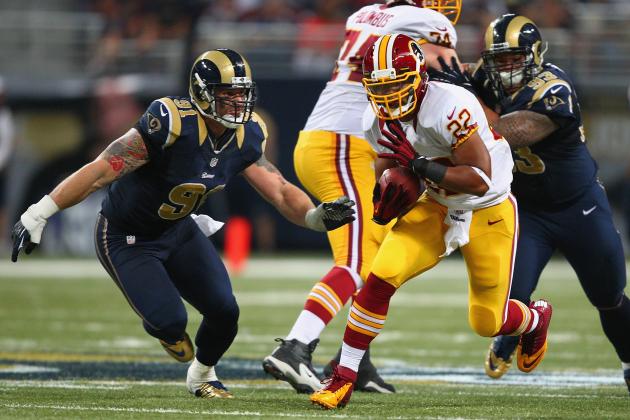 Dilip Vishwanat/Getty Images

There is one Rams player on each side of the ball that needs to step up Sunday and produce.
1) Chris Long: Long should easily exploit Webb and create problems for the Bears all day long.
2) Wayne Hunter: With Bradford playing as efficiently as anyone in the NFL, it is imperative that the Rams keep Julius Peppers in check. This is a big test for Hunter and he must prove that he's up to it.
The Rams have all the tools in place to leave Chicago with a winning record, thus putting the NFL on alert that they mean business. If the Rams can play to their ability and contain a few key players for the Bears, then it is almost guaranteed that they will win.