5 Los Angeles Dodgers Most to Blame If They Blow Chance at Playoffs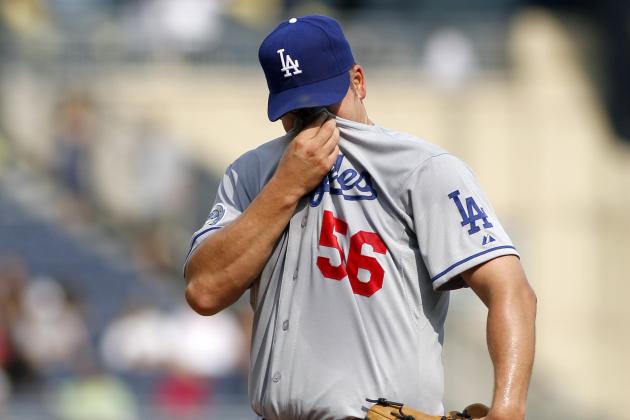 Justin K. Aller/Getty Images

With about 15 games left to play the Dodgers find themselves in an unenviable position: Outside, looking in. And with their next six games on the East Coast against the Reds and Nationals, the NL's two best teams, the road could get even bumpier.
That being said, the Dodgers are only one game out of the Wild Card and have a sparkling record against those teams this season, plus a ridiculously good Eastern time zone record.
I guess you really can't predict ball.
If the Dodgers should blow their chance at a playoff berth, especially after their trade deadline spending spree, there are certainly some members of the organization that are more at fault than others.
Let's play the blame game.
Begin Slideshow

»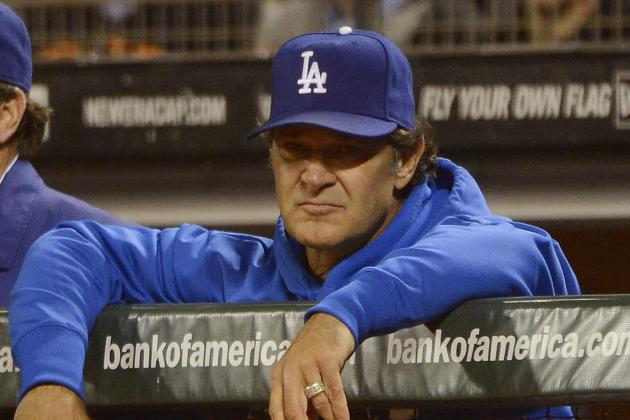 Thearon W. Henderson/Getty Images

Let me qualify this before everyone jumps on me for Mattingly's inclusion: I think Mattingly has been fantastic at the helm in 2012. I believe he has been one of the best managers in baseball, and should be in the conversation for National League Manager of the Year.
That being said, he needs to man up and stop letting injured super star Matt Kemp have his way. Though Kemp will never admit it, he's banged up. If it doesn't show in his microscopic batting average since crashing into the wall at Coors Field, it's showing up in his plate discipline.
Bad balls are being chased, fly balls are coming up short of the warning track—he's just not the same guy. Yet Mattingly continues to hit him third every single night, leaving a gaping hole in the middle of an otherwise pretty good order.
No matter how bad it hurts, Kemp is going to say he's fine. He's going to talk his way into the lineup. But I truly believe the Dodgers are better off resting Kemp until he's more capable of swinging again. At the very least, Mattingly needs to move him down to the 6th spot in the order.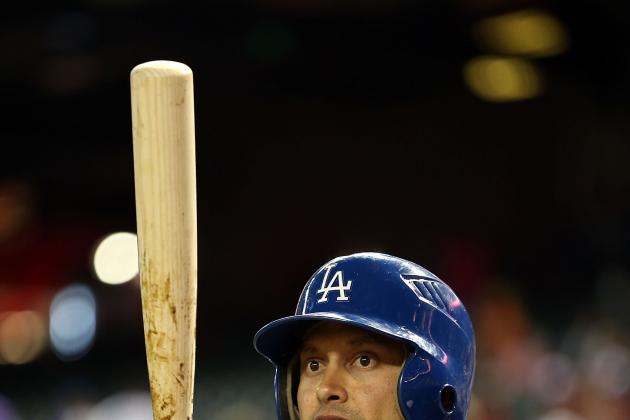 Christian Petersen/Getty Images

Sure, Adrian Gonzalez has been mediocre since coming to L.A. Yes, Hanley Ramirez has had his ups and downs. But both have still come through in the clutch and put together a few big games that earned the team wins.
Aside from one or two very spaced-out, random performances since he was traded, Victorino hasn't done anything in Dodger Blue.
He has the potential to be a spark at the top of the lineup and set the table for the big bats. Instead, Victorino has mostly been swinging at bad pitches, taking good ones, and hitting lots of ground balls right at fielders.
When Victorino isn't getting on base, there is nobody for Gonzalez, Kemp, Andre Ethier and Ramirez to bring home. I'd enjoy seeing Luis Cruz slotted second and moving Victorino down to 7th in the order.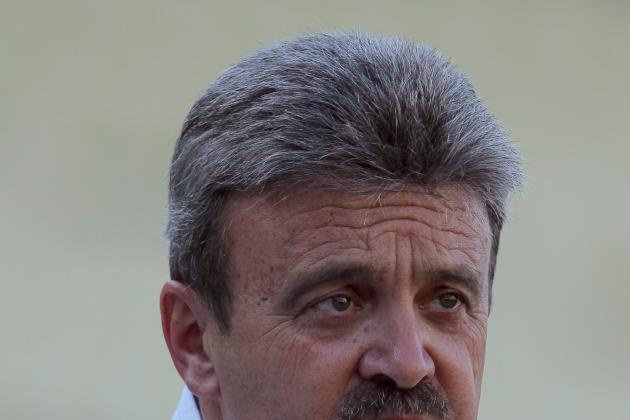 Jeff Gross/Getty Images

Yes, they signed him to an extension recently. Yes, he brought in a lot of talent for a lot of years. But what Colletti didn't address was the team's second-biggest need at the deadline: starting pitching.
I'll give him a little credit, since he could not have possibly known Clayton Kershaw would go down with a hip injury. But bringing in Joe Blanton is not what anyone would call a "big move." Losing Kershaw, Chad Billingsley and Ted Lilly calls for something more than Blanton and Josh Beckett, yet Colletti wasn't able to land an impact arm at the deadline.
Normally, I'd say it was just a tough market. But Ryan Dempster could have been had. They probably could have made a run at James Shields or someone of that magnitude. Instead, the Dodgers got a declining fifth starter and a former ace who their playoff hopes now hinge on.
For how much offensive talent Colletti did bring in and how much talent he traded away, not enough of it was directed at a rotation that, frankly, had been overachieving.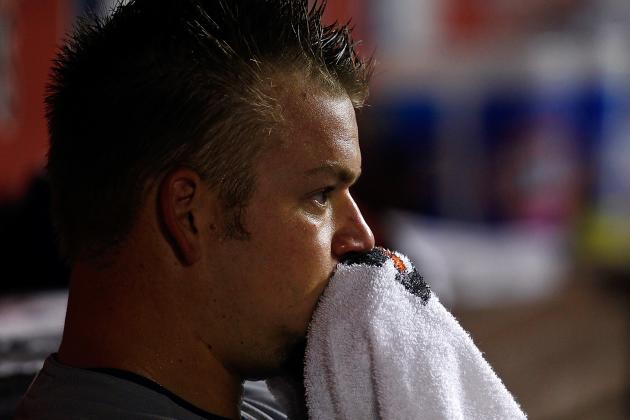 Sarah Glenn/Getty Images

Speak of the devil. It was a bad move to begin with, but watching Blanton pitch has been downright painful for Dodger fans. Usually he can be counted on for a couple good starts mixed in with some really awful ones.
At best, we were hoping for the guy that came to Philadelphia at the trade deadline in 2008 and helped propel them to a World Series title. At worst, we were thinking borderline quality starts and a couple really nice ones.
What we're getting is so far below "worst" that it's almost unimaginable. Okay, I'll end the dramatics. But the numbers speak for themselves:
Since coming to Los Angeles, Blanton has posted a 1-4 record with a 6.07 ERA and 1.52 WHIP. Enough said.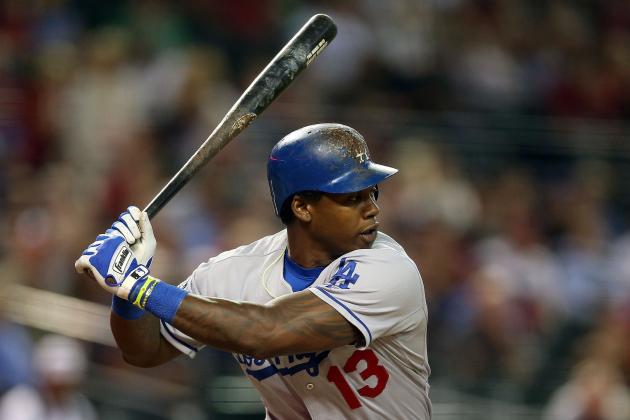 Christian Petersen/Getty Images

This is the obvious choice. And despite the awful numbers in August and September, I can't single out Kemp here considering how terrible the Dodgers' record would be if Kemp wasn't carrying them at the beginning of the year.
But it really hurts when Gonzalez, Ramirez and Ethier fail to pick up the slack in Kemp's slump. Gonzalez has been the biggest offender of the three, only hitting one home run and seemingly popping up in every other at-bat.
Ramirez has his moments, and has been really good overall since the acquisition. But lately, he has become more like a statue than a batter at the plate or a fielder, watching third strikes fly by and grounders clang off his glove.
Ethier is still the most clutch player on the entire team and has come through big in a few wins recently. But against lefties, he might as well sit on the bench because he would do more damage hurling insults at the opposing starter from the dugout than trying to hit against them.
Once these guys click and Kemp gets healthy, this team will be ferocious. But Dodger fans can only hope that moment occurs this month and not next March.