NFL Rookie Report Card: Ranking the 10 Most Impressive Rookies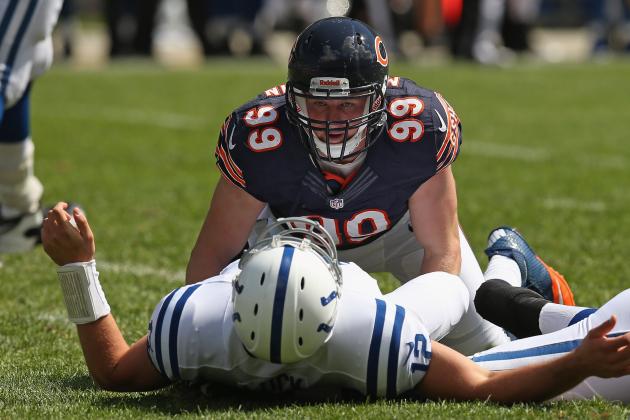 Jonathan Daniel/Getty Images

Not every rookie begins his NFL career with highlight-reel tackles and game-winning touchdown drives.
But, then again, some do.
Being impressive as a rookie means making an impact in games and performing at a level consistent with players who have been in the league for years.
This is no easy task, and yet for the following 10 rookies, they are either exceeding the hype or clearly living up to it.
Sure, you can predict that Robert Griffin III and Andrew Luck made the list, but can you guess which kicker will be in the ranks?
Who are the only pair of teammates in the top 10?
Let's get started in Seattle...
Begin Slideshow

»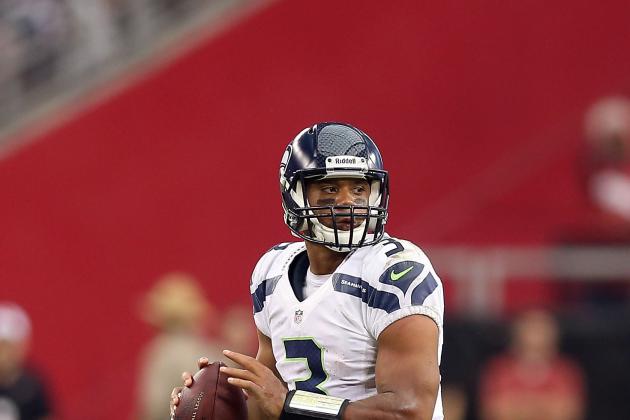 Christian Petersen/Getty Images

Russell Wilson began turning heads because of his outstanding preseason performance, and after beating out favorite Matt Flynn for the starting job, there has been even more focus on the third-round draft pick.
Wilson has not posted outstanding numbers thus far, throwing for under 200 yards in both of his starts for the Seattle Seahawks.
But, even as an inexperienced rookie, he has played with the intelligence of a seasoned veteran: managing games properly, allowing Marshawn Lynch to get the tough yards and making sure the Seahawks are in position to win close football games.
His 5'11" frame is already a non-issue. Despite being a rookie, Wilson should play with a great deal of consistency all season.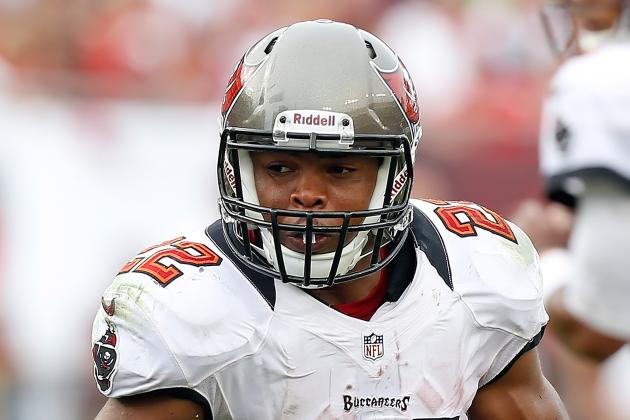 J. Meric/Getty Images

Whether Doug Martin will prove to be an upgrade over LeGarrette Blount remains to be seen, but the Tampa Bay Buccaneers backfield is in good hands either way.
Martin has showcased a variety of skills through the team's first two games, rushing for a combined total of 161 yards and a touchdown while also having 23 reception yards.
Martin is only going to grow within this offense, and his heavy workload (44 carries) is a good sign of the faith the Bucs are showing in him.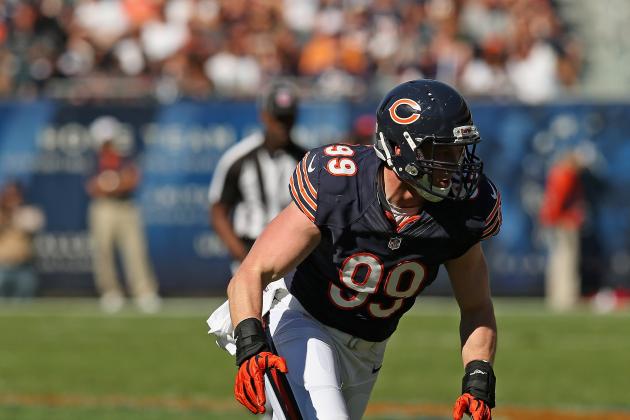 Jonathan Daniel/Getty Images

Many preseason pundits questioned whether Shea McClellin would fit in well with the Chicago Bears' 4-3 scheme.
Those doubts are quickly being washed away.
After not recording any stats in Week 1 against the Indianapolis Colts, McClellin showed up in a big way against the Green Bay Packers in Week 2.
The versatile linebacker recorded four tackles, and he had 1.5 sacks on Packers star QB Aaron Rodgers.
McClellin may not have been one of the flashiest players taken in April's draft, but he may prove to one of the savviest picks.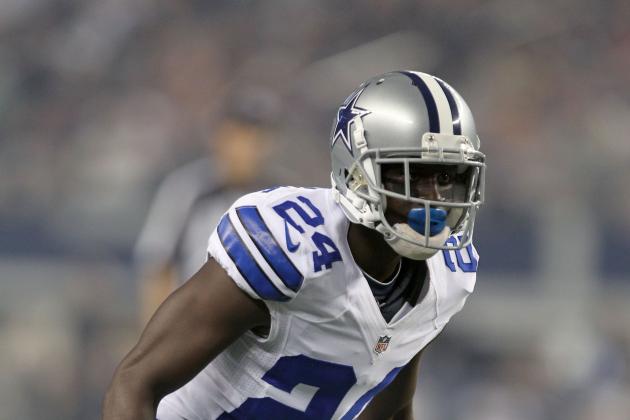 Matthew Emmons-US PRESSWIRE

Morris Claiborne had a prime-time matchup with New York Giants No. 1 receiver Hakeem Nicks in the first game of the season and did not disappoint.
Nicks managed only four catches for 38 yards and no touchdowns in that contest.
Claiborne is as much of a shutdown cornerback as the Cowboys could have ever dreamed of drafting.
His stats may not be notable this season, but that is because teams will rarely throw in his direction.
Yes, Claiborne is that good.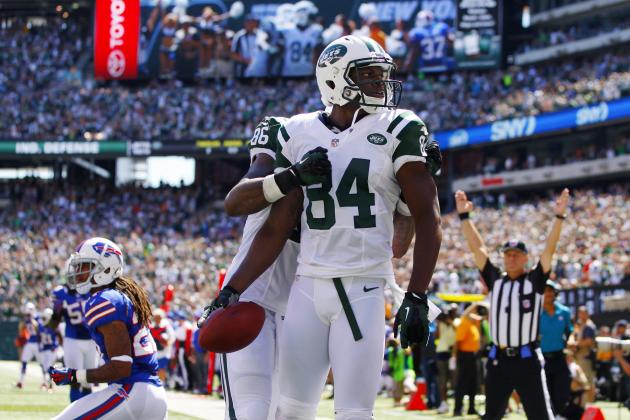 Rich Schultz/Getty Images

Stephen Hill did not catch a pass against the Pittsburgh Steelers in Week 2.
However, what we are going to focus on is the tremendous debut he had in the New York Jets' Week 1 rout of the Buffalo Bills.
Hill more than made up for a shoddy preseason by catching five passes for 89 yards and two touchdowns.
He took advantage of his 6'4", 215-pound frame and displayed the kind of skills worthy of a first-round selection.
Whether he can be a consistent presence in the offense this season remains to be seen, although Week 2 was a definite step in the wrong direction.
Still, Hill's Week 1 performance should not be forgotten, as he made a nice statement and announced himself as a weapon in the Jets' passing game.
Andy Lyons/Getty Images

The way Andrew Luck stands in the pocket and dissects a defense is simply astounding.
His pocket awareness, ability to read a defense and accuracy are on par with elite NFL quarterbacks.
While Luck has already started experiencing the growing pains that accompany any transition to the NFL, he has shown more than glimpses of his skill.
Yes, he threw three interceptions in Week 1 against the Chicago Bears, but in two games Luck has amassed 533 passing yards, three touchdowns and averaged seven yards per passing attempt.
Luck has already found chemistry with Reggie Wayne, connecting on two touchdowns, and is building the foundation for an offense of the future.
Whether the Colts can approach a .500 record this season will be an interesting story to watch.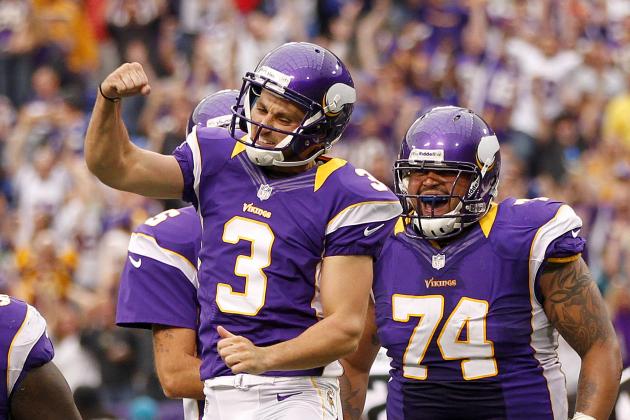 Andy King/Getty Images

It is hard for kickers to really make a huge statement early in their careers, but Minnesota Vikings rookie Blair Walsh is doing just that.
Through two games he has made all six of his field-goal attempts, two of which have been beyond 50 yards.
These are the kind of early returns that may signal an elite kicker for the next decade.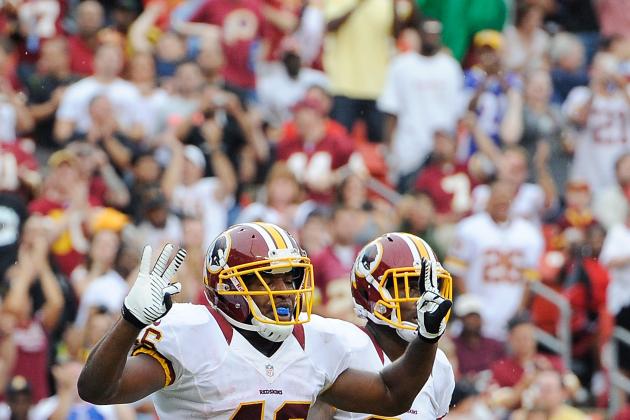 Patrick McDermott/Getty Images

Is Alfred Morris for real, or is he a product of the mythical Mike Shanahan running game?
Perhaps more importantly, does it matter?
This sixth-round pick has exceeded all expectations through two weeks, rushing for 185 yards on 44 carries with two touchdowns (both of which came in Week 1).
Morris has surprisingly emerged from the Redskins' stable of running backs and become the go-to guy thus far in the young season.
Hopefully, he can continue to ride this momentum moving forward.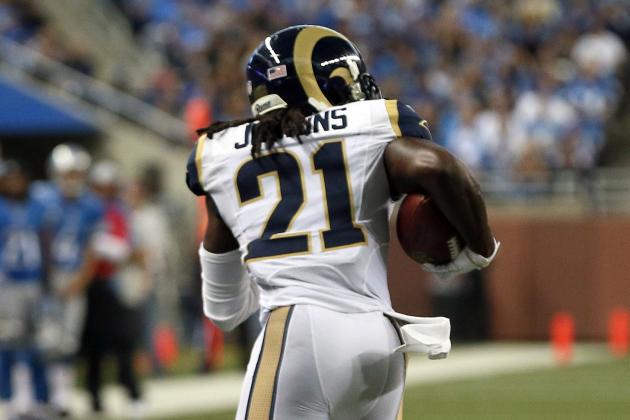 Dave Reginek/Getty Images

Matthew Stafford may have been giving out interceptions like candy in the Week 1 contest between the Detroit Lions and St. Louis Rams, but that takes nothing away from Janoris Jenkins' interception and accompanying return.
Jenkins is proving what everyone already knew: He is a supremely talented player as long as he can stay on the field.
So far, that mission is being accomplished.
The Rams' 1-1 start has been one of the pleasant surprises of the young NFL season, and Jenkins has been a catalyst for that success.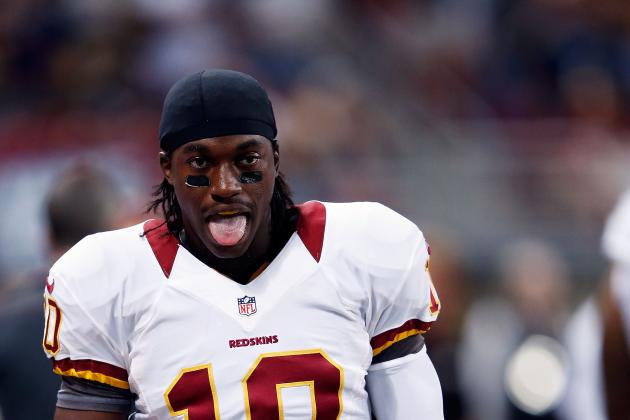 Jamie Squire/Getty Images

Robert Griffin III has had one of the most impressive debuts of any player in NFL history.
That is not a rush to judgment or bias, but rather an undeniable fact.
Griffin has thrown for 526 yards, three touchdowns and only one interception. He has over 120 rushing yards to his credit, and a passer rating of over 110.
He is analyzing NFL defenses with precision and making that "best rookie quarterback" debate between himself and Andrew Luck somewhat lopsided so far.
Of course, there is no way he can maintain this pace all season.
Right?