New Orleans Saints vs. Carolina Panthers: Live Score, Video, and Analysis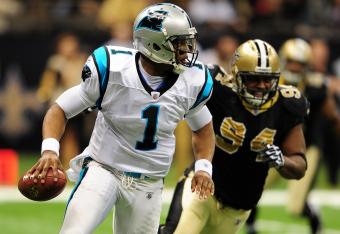 Scott Cunningham/Getty Images
Week 2 is here and today's game features a division clash between two NFC South foes. The New Orleans Saints will do battle with the Carolina Panthers at Bank of America Stadium and both teams find themselves coming off surprising losses in Week 1.
Quick Hits
These two teams are tied all time at 17-17 against one another.
The Saints have a four game winning streak against the Panthers heading into this game.
This is the first meeting between the two teams after the infamous last game of the 2011 season that saw the Saints run up the score and the first since the Bounty Gate scandal came to light, mentioning Panthers quarterback Cam Newton as being a marked man.
Injury Report
New Orleans Saints
Turk McBride/DE - Out
Jabari Greer/CB - Questionable
Scott Shanie/LB - Questionable
Devery Henderson/WR - Out
Johnny Patrick/CB - Out
Carolina Panthers
Steve Smith/WR - Questionable
Jonathan Stewart/RB - Questionable
Greg Hardy/DE - Probable
Jeff Byers/C- Probable
Kenny Onatolu/LB - Probable
Mike Pollack/G - Doubtful
Interesting storyline from this game came just this morning about one of the replacement referees NFL after learning he is a Saints fan" class="grade" target="_blank">being substituted by the NFL after learning he is a Saints fan. It's moments like this where you really want the original officials back on the field calling the games.
More to follow soon....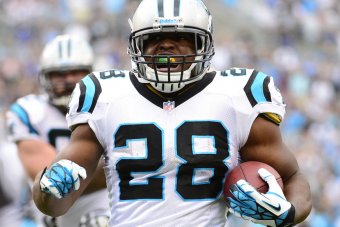 Bob Donnan-US PRESSWIRE
The Panthers avenge last year's losses and defeat the Saints 35-27. The Panthers improve to 1-1 while the Saints drop to 0-2. There is no telling what their next meeting will entail but for now the Panthers will enjoy the sweet taste of victory before getting ready for the Giants on Thursday night.
Final Score: Panthers 35, Saints 27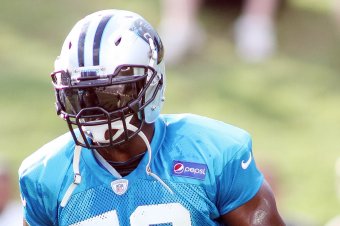 Jeremy Brevard-US PRESSWIRE
You can't say the Panthers weren't missing Jon Beason last year. He is healthy this year and just made a big interception which should put the game away and give the Panthers the win.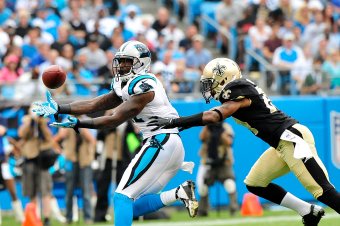 Grant Halverson/Getty Images
Carolina will take a time out before punting in order to take more time off the clock. This is where champions are born and legends are made. A big stop for the Panthers defense will be huge going into their prime time game with the New York Giants.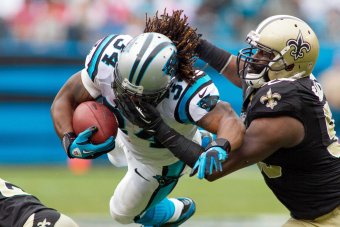 Jeremy Brevard-US PRESSWIRE
Panthers recover the onside kick with 1:54 left. The Saints have two timeouts remaining and its a safe bet Carolina will be conservative here to take time off the clock. Getting into field goal range would be nice and add some insurance.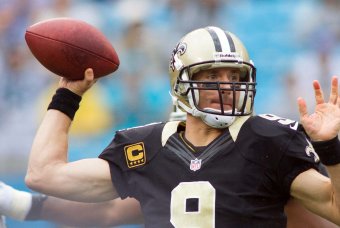 Jeremy Brevard-US PRESSWIRE
Gotta love these scoring reviews. I don't think he was in but that can be attributed to a bit of a bias on my part.
Well the call stands and while I don't agree with it, the Panthers are going to have to play smart, hard nosed football to get out of here with a win.
Panthers 35, Saints 27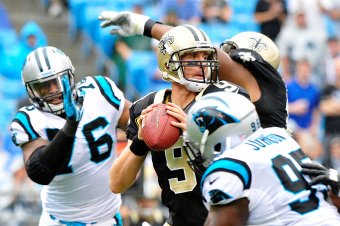 Grant Halverson/Getty Images
At the two minute warning. Panthers fans can almost feel it. They need to lock down the goal line and keep the Saints from getting another possession.
Panthers 35, Saints 20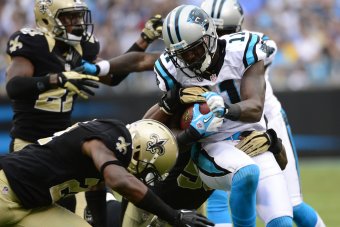 Bob Donnan-US PRESSWIRE
With less than 5:00 to play the Panthers seem to be favoring smash mouth football and milking as much time of the clock as they can. They are up by two touchdowns so if the defense can make a stop here, this game should be a wrap.
Panthers 35, Saints 20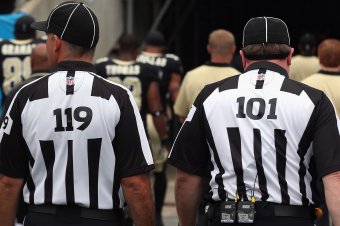 Streeter Lecka/Getty Images
As we needed another reason to want to see the normal officiating crews back to work:
Keeping it to put in his man cave. RT @josephperson: Replacement refs refusing to give Cam the ball, which he would have given to a fan.

— Darin Gantt (@daringantt) September 16, 2012
Simply mind boggling...
Streeter Lecka/Getty Images
Newton finally scored his first rushing touchdown of the season. One down, 14 more to go to break his own record.
Panthers 35, Saints 20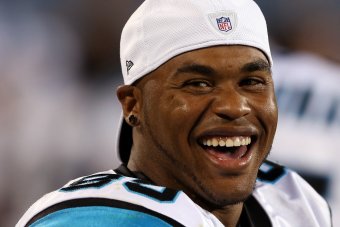 Streeter Lecka/Getty Images
The injury Steve Smith suffered earlier doesn't seem to have slowed him down. He had a nice reception and gained some big yards up the sideline before being taken down.
On a bad note, Byron Bell is being tended to by team trainers. Hopefully, it is nothing serious.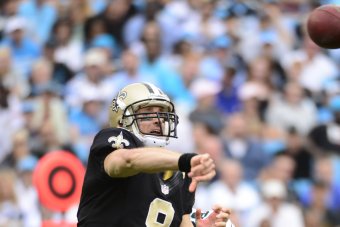 Bob Donnan-US PRESSWIRE
This tweet pretty much says it all:
You didn't think Saints were going to finish with 13 points, did you? Panthers need to answer.

— Joe Person (@josephperson) September 16, 2012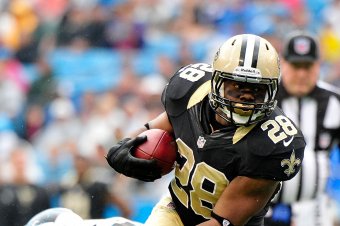 Grant Halverson/Getty Images
The Saints are not going away just yet and like I mentioned earlier, the rushing attack has kept the Saints in this game and the Panthers will need to play smart football and score some more points in order to preserve the win.
Panthers 28, Saints 20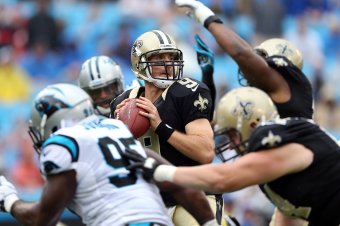 Streeter Lecka/Getty Images
Its hard to believe that Marques Colston had his first reception of the game late in the third quarter. This just goes to show how how tough Carolina's secondary has been playing today.
Third quarter is over and time for the final period. Hopefully, the Panthers can hold on and close this thing out.
Panthers 28, Saints 13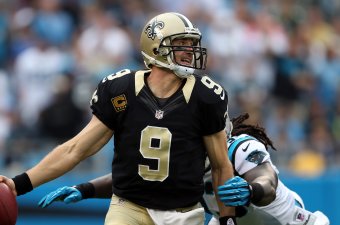 Streeter Lecka/Getty Images
Brees getting his left ankle taped.

— Joe Person (@josephperson) September 16, 2012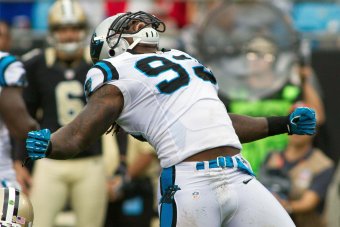 Jeremy Brevard-US PRESSWIRE
Carolina's defense has looked very impressive this half. They are getting good pressure and forcing the bad pass. Plus, they are playing with a lot of physicality. This needs to be the game where the Panthers make a statement. Too bad the defense wasn't playing like this last week.
Panthers 28, Saints 13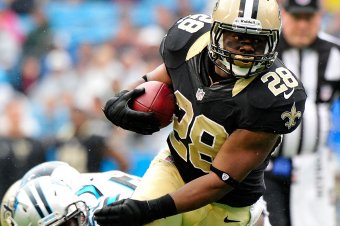 Grant Halverson/Getty Images
The running game for both teams has been excellent. The Saints' Ingram and Sproles have done a great job of running the ball and hauling in passes. The tandem of Williams and Stewart is living up to its billing as Double Trouble, plus they are getting some great assistance from Mike Tolbert.
Panthers have increased their lead on a Williams touchdown.
Panthers 28, Saints 13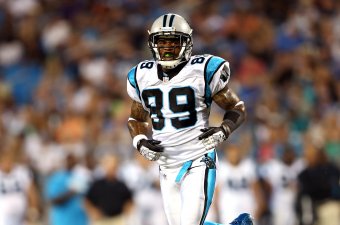 Streeter Lecka/Getty Images
Smith hopped off the field. Trainers looking at his right leg. It was Smith's right knee that was sore this week.

— Joe Person (@josephperson) September 16, 2012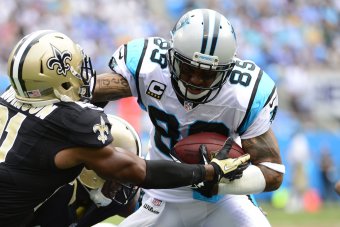 Bob Donnan-US PRESSWIRE
Oh boy. Steve Smith came up limping and went to the ground. This doesn't look good and if he cannot go the Panthers will be without their deep threat. Hopefully, its nothing serious.
Injury timeout
Panthers 21, Saints 13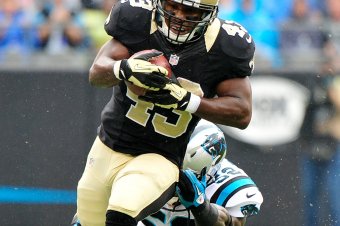 Grant Halverson/Getty Images
It is awesome to see Jon Beason and Thomas Davis being involved in this game. I would like to see more of the rookie Luke Kuechly but I think the Carolina defense is feeding off their intensity and it seems they are all playing at a higher level.
The story since the second quarter - pressure, pressure and more pressure.
The Saints have looked a bit off balance and Brees hasn't been able to do much.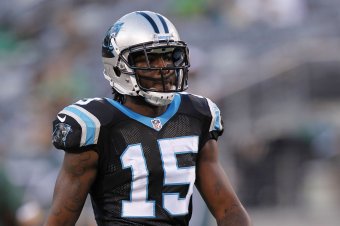 Jeff Zelevansky/Getty Images
It seems as if the special teams is playing a lot better. The coverage seems to have improved and Brad Nortman has gotten in some good kicks. Now if the return game can make some noise. I'm talking to you Joe Adams.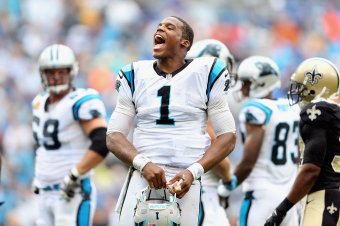 Streeter Lecka/Getty Images
Halftime Notes
First Downs

NO

11




CAR

13

Total Yards
214


254
Passing Yards
143


119
Rushing Yards
71


135
Penalties (Yds)
0(0)


3(29)
Turnovers
1


1
Punts (AVG)
1(34)


1(37)
Time of Pos.
15:55


14:05
Leaders
New Orleans
D. Brees 15/22 143 YDS 1 TD/1 INT
M. Ingram 9 CAR 41 YDS
D. Sproles 7 REC 69 YDS
Carolina
C. Newton 9/12 128 YDS 1 TD
C. Newton 8 CAR 68 YDS
B. LaFell 5 REC 70 YDS
This game has been a good one and what looked to be a little one sided earlier has made a turn into being one of the better games of the week. One thing we all know about the Saints is you can never count them out.
The Panthers will receive the ball to open the second half.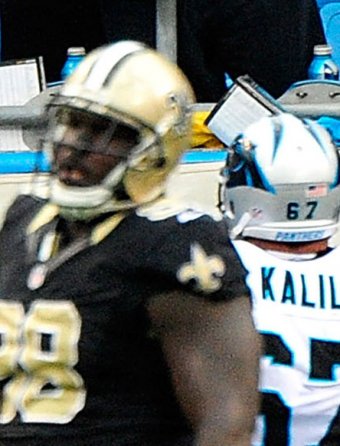 Grant Halverson/Getty Images
It's a bit unnerving seeing Newton being used on these short yardage situations, especially with all the talent they have in the backfield. I cannot imagine how many fans hold their breath every time he puts his body on the line to pick up a first down or touchdown.
Carolina looks to be playing a lot better and have increased their lead over the Saints.
The offense mixed it up and if their are any questions about Brandon LaFell being the #2 receiver on this team, they should be put to bed. He has performed admirably.
Carolina takes the lead into halftime. Can they close it out in the second half?
Panthers 21, Saints 13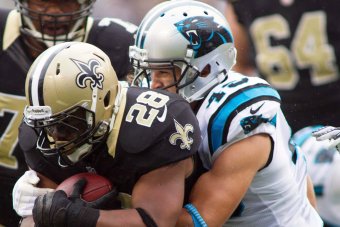 Jeremy Brevard-US PRESSWIRE
It only took until late in the second quarter but it seems as if the Carolina defensive line is getting that pressure to force Brees into making bad throws. Can they keep up the momentum?
Panthers receive the ball with 2:30 left in the half.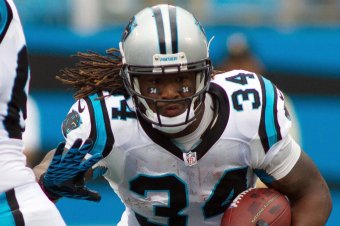 Jeremy Brevard-US PRESSWIRE
This Carolina offense is just insanely dangerous when firing on all cylinders. Newton to Stewart for the touchdown! Can you imagine how crazy the games between the Saints and Panthers will be when both sides are considered to be on an even playing field?
Panthers 14, Saints 13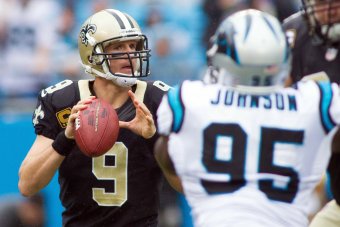 Jeremy Brevard-US PRESSWIRE
The Carolina defense is doing the best they can to keep the Saints in check but the Panthers need to control the ball and stop making dumb mistakes that are negating their scoring opportunities.
Panthers will be receiving after the Saints kicked a field goal.
Saints 13, Panthers 7
This article is
What is the duplicate article?
Why is this article offensive?
Where is this article plagiarized from?
Why is this article poorly edited?